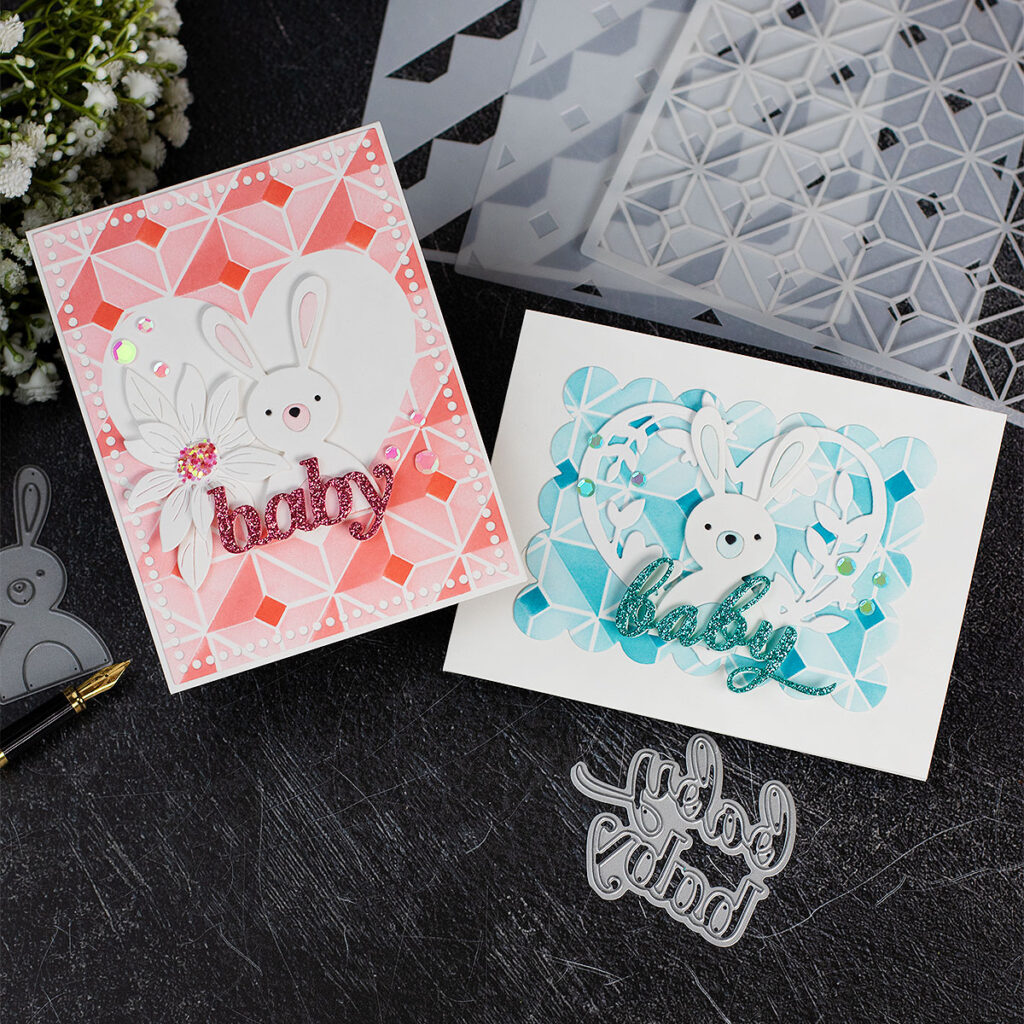 Hello crafty friends, I made a couple of baby-themed cards and an Instagram Reel to share 3 easy basic ideas using layered stencils.
I mixed elements I love to put together in cards, such as small animal die-cuts, flowers, and sparkle.
The star of the day is also the NEW Dimensional Cubes Stencil by Simon Says Stamp … so super cool.
1 Idea. Mass-Production
The first idea I want to share with you is to use an incredibly easy "tape hinges system " to keep the stencils in place.

Easy to do, hard to explain so please allow me to share a 1-minute Instagram reel to show you what I mean.
We all know that layered stencils are easy to use, however it could be a little bit tricky aligning a 6×6 inches layered/ stencilled image over small panels.
Sometimes I just trim the paper to the size of the stencil and then I trimmed down, but that is a waste of my beautiful paper.
Here are some thoughts (not shared on the video) :
This is a simple and quick idea for mass production.
If you are using the same inks, you won't need to clean the stencils.
When planning to use different inks, start by using the lighter ink combo first. The stencils might not need cleaning but if they do, they will be easily cleaned.
I used Crafters Companion Tape to create the hinges. Use any low-tack tape or washi tape.
The hinges will allow you to easily place or remove any additional mask over the panel ( see video – heart-shaped mask).
The paper should not move.
You can use tape, temporary spray, or anything similar to temporarily affix the paper to your work surface.
2 Idea – Parally stencilled background
Here is a very basic idea to use a mask together with your layered stencils to add a partially stencilled image to your card fronts.
This will allow you to have a blank area for a stamped or a die-cuts compositions.
Baby Girl Card Recipe
Pawsitively Saturated Inks used: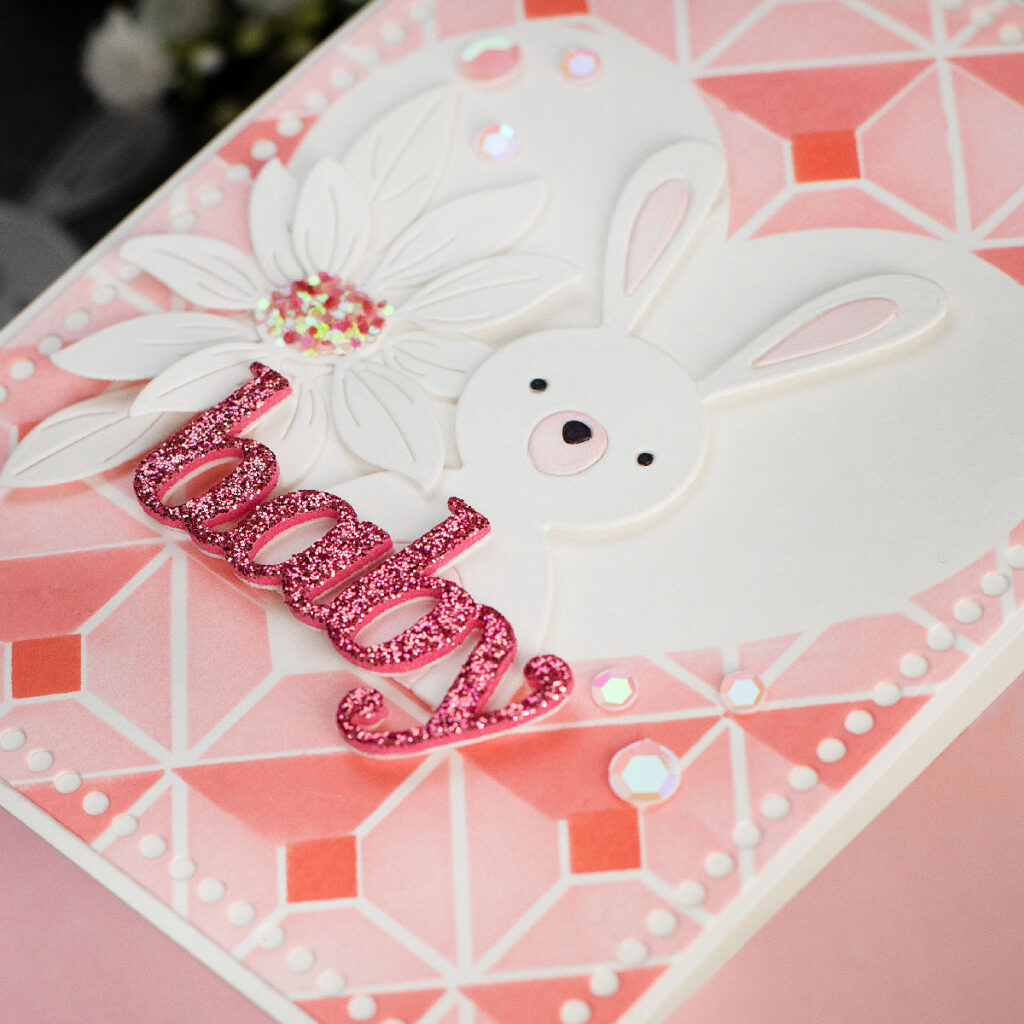 3. die-cut stencilled backgrounds Or Toppers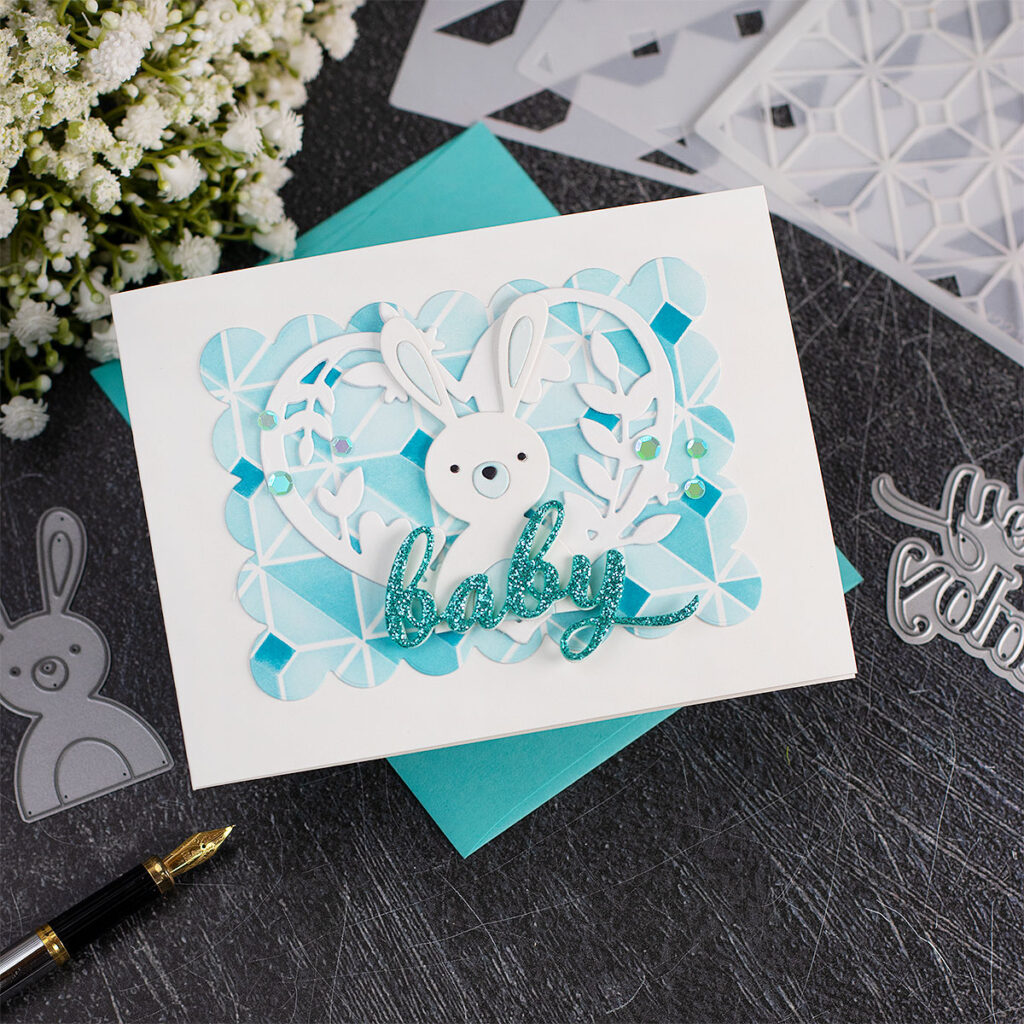 Here is an idea to cut down or add shape to your stencilled panels. You can also
use any solid frame die such as butterflies, hearts, circles, to cut the panels into smal pieces to create a variety of unimaginable compositions.
Baby Boy Card Recipe
Pawsitively Saturated Inks used: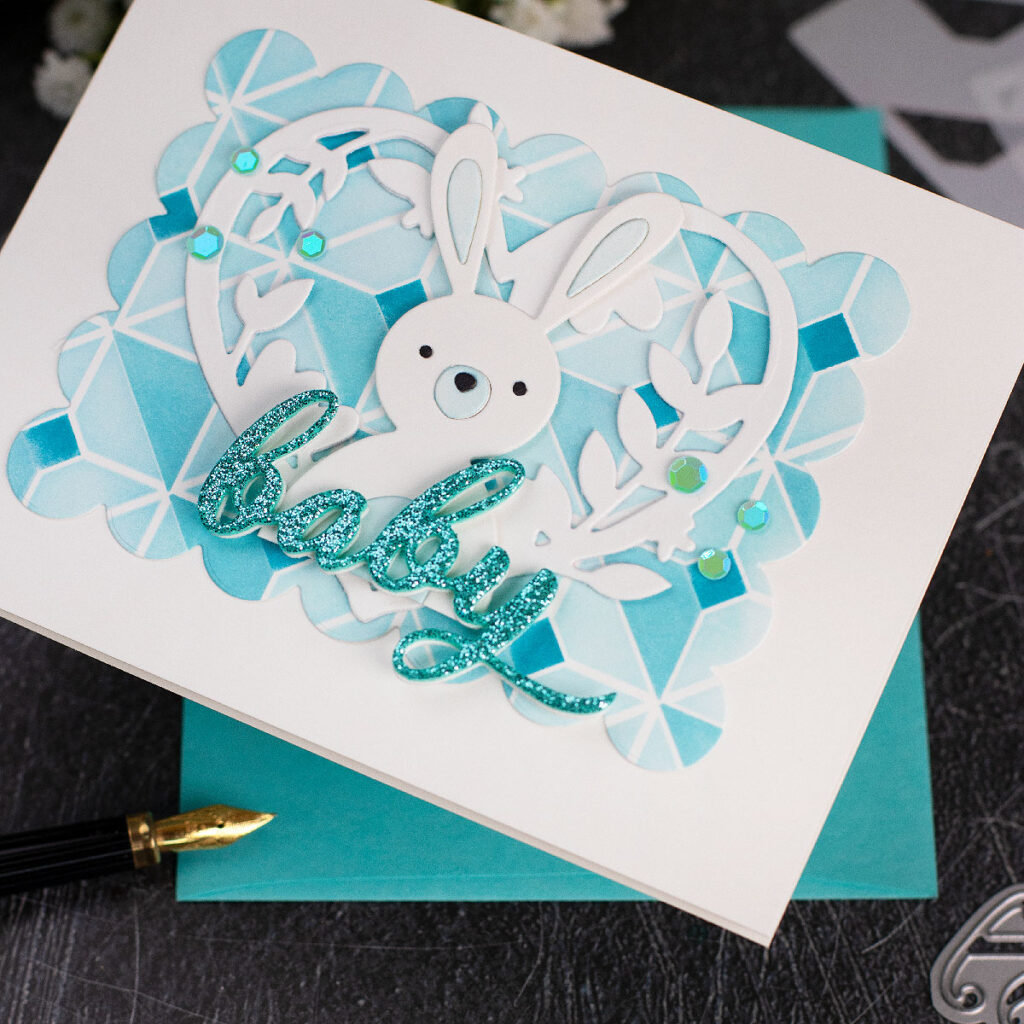 That's all for today
thanks for stopping by.
Happy Crafting.
X
Thirsty for more?
I have mixed stencilled backgrounds and die-cuts on several projects… Here are some of them.
Supplies
Affiliate links apply at no extra cost to you. Thanks for your support.