Hi there, I recently bought Picture Book Bear and Picture Book Big Body dies set by Simon Says Stamps.
These were in my wish list since forever and finally got them!
The bear assembled measures 5″ x 3-1/2″ ( tallest and wider areas)
I also used:
Picture Book Bear
Picture Book Bear is a very clever die. It includes a single large bear head die (all in one die) that will cut all the pieces for the head.
It measures approximately 3-1/2″ x 2- 1/2″ inches.
You can make bears in any color and you can also die-cut different materials.
Perhaps you can also die-cut felt to make appliques for your sewing projects?
Love that idea!
Picture Book Big Body
The Picture Book Big Body. This clever die includes 2 dies.
One will die-cut the body and the other the belly.
It measures 3-1/4″ x 2-3/4″ inches.

The arms are partially die-cut so that they create a slit in which you can affix any flat object or gift.

This die set can be combined with any of the Big Picture Book dies available here to create several characters such as cats, Racoons, French Bulldogs, Labradors, Pandas, Foxes, Puppy Dogs.
To Decorate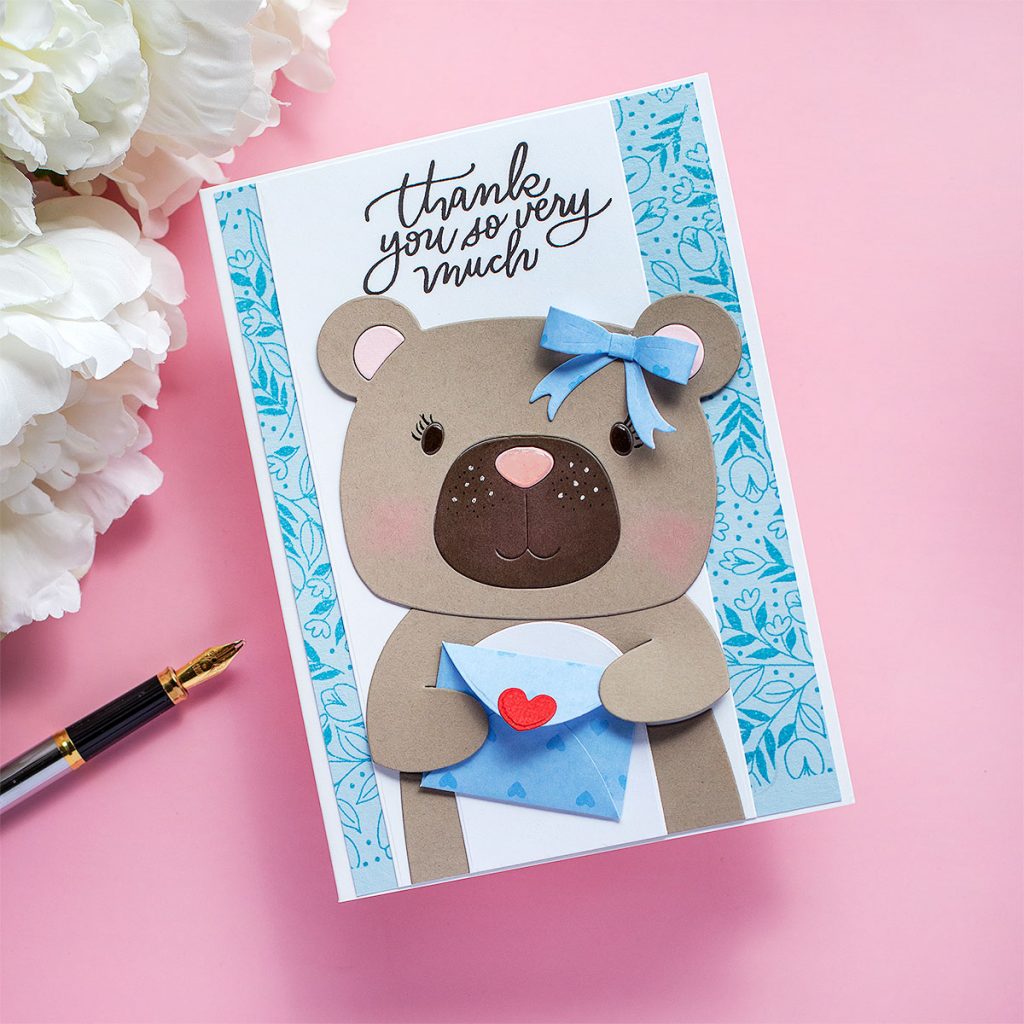 The Mini Envelope
The mini envelope was made using Mini Interactive Envelope die set by Simon Says Stamp.
I have a video about the super cute interactive envelope here with instructions!
You can add an extra message or a small gift inside the envelope if you want.
That's all for today.
Happy Crafting.
X
Bibi