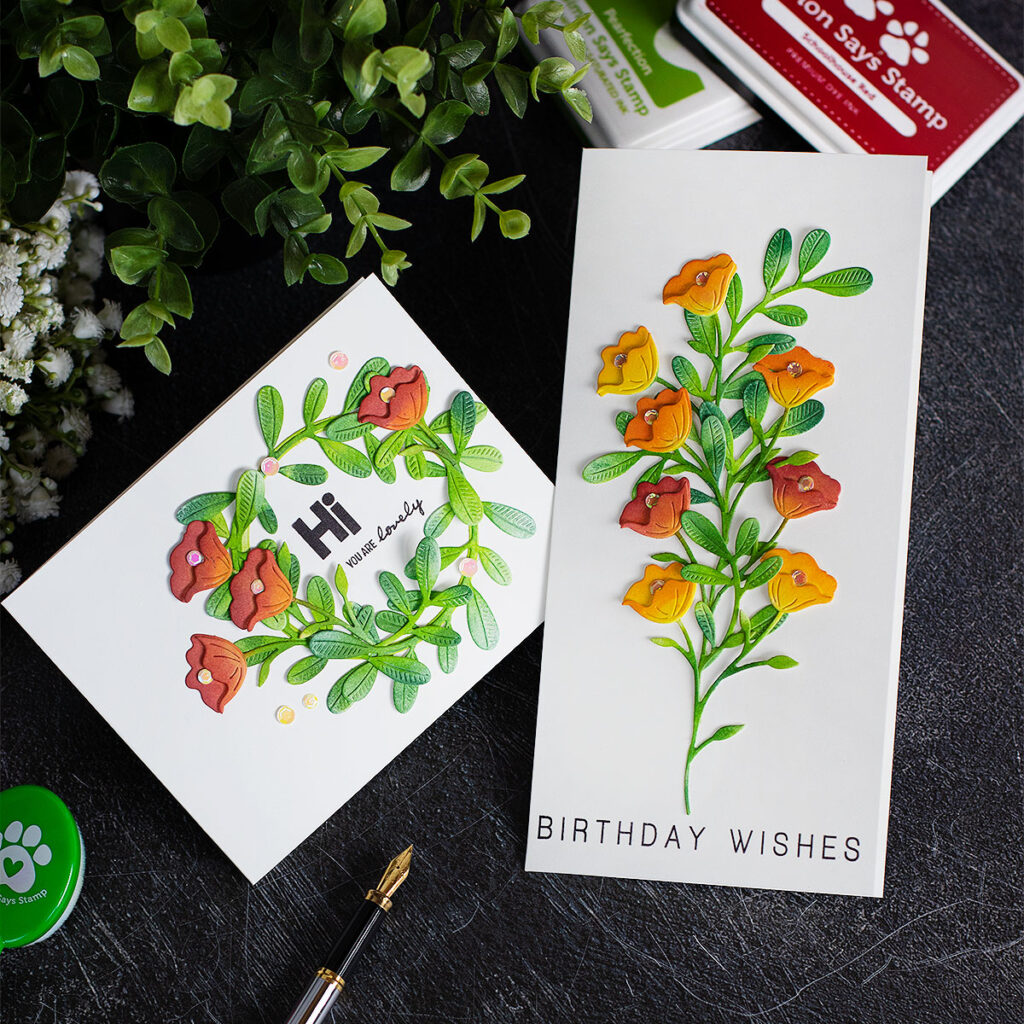 Hello crafty friends, I can't get enough of the new Blossom Vine wafer die by Simon Says Stamp from their latest release called Dream Big.
So I'll use it today ( again) to share colouring and layering tips.
BTW for today, I paired the Blossom Vine with Olive Leaves wafer dies.
You can pair it with any of the Wafer die branches and you won't get it wrong.
Here are some of my Fav branches to mix with any floral die-cut: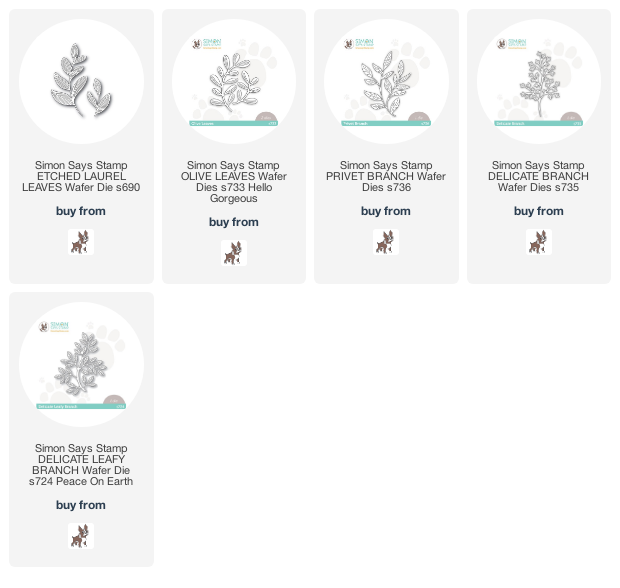 SSS Blossom Vine Colouring
The key is to choose two contrasting colours also regardless of the shade, so one should be darker than the other.
Now, I need you to apply the lighter shade over the whole die cut ( avoid going heavy-handed).
Then apply the darker shade from the top edge to the bottom of the die-cut shape.
The lighter shade should be applied again but this time from the bottom to the top.
Yes! You can apply the lighter shade over the darker one as well to blend and smooth the colours.
Done!
I used 3 different combos: 1. A light and a medium yellow. 2 yellow and orange. £3. red and orange.
Leaves and Steams Colouring
Again use contrasting colours.
Apply a light ink colour first. Do it" unevenly "almost like applying patches of colours here and there.
You can use a soft blending brush to "dab" the colour in instead of gently and softly applying it in circular motions ( as you do when blending)
Very important: leave white spaces. Do not cover the whole piece with the same ink colour.
Then use a darker colour to do the same ( do not overwhelm the lighter shade)
To make the colour even you can apply another layer of a lighter shade ( can be different to the other 2 you just. have applied – totally optional)
I used 3 different in colours for the leaves on the cards today: Limelilicious, Pine, and Pearfection (this last one to add vibrancy.)
SSS Bloom Vine Slimline Card
Card Recipe
In the video below, I share the process and tips to assemble the flower arrangement.
Bloom Vines Wreath
Card Recipe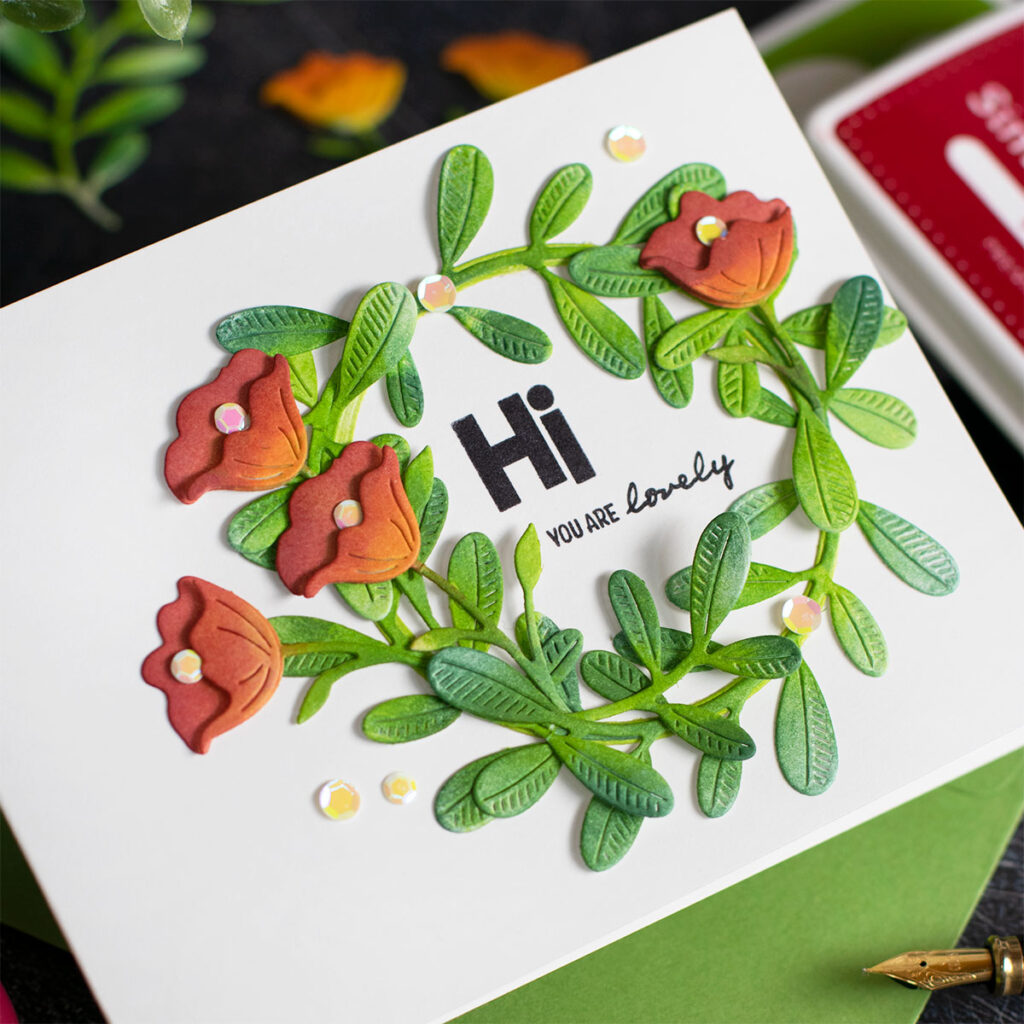 Paper Flower Arrangments Tips
I like to assemble the arrangements before glueing them to the card panels.
This allows me to easily make changes and have a glue-smearing-free finish.
To have a visual and also to make sure that my arrangements will fit the card panel, sometimes I place the card panels inside a cello bag.
As the bag is non-sticky, I can glue the pieces together over it without a problem.
Thirsty for more?
SUPPLIES
Affiliate links apply at no extra cost to you. Thanks for your support.