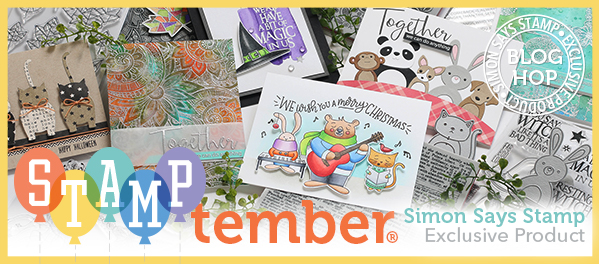 Hello Everyone! the biggest event of the year at Simon Says Stamps! started today. This will be a month dedicated to stamping with a bunch of fun releases and collaborations between companies to offer us exclusive and beautiful products.
Simon Says Stamp release was launched today.  You can see  all the products in the release here and I would advise you to grab your favourites quickly as these products are sold out in a flash.
So I had the honour to be invited to participate in a blog hop together with some of the most amazing stampers in the world! woo hoo…. We are celebrating the start of this event and we will be providing ideas and inspiration to use some of the new products and also a GIVEAWAY ( info at the bottom of this post)
I love Bulldogs and Pugs and I couldn't resist using Picture Book French Bulldog Die for my cards today. Isn't he adorable?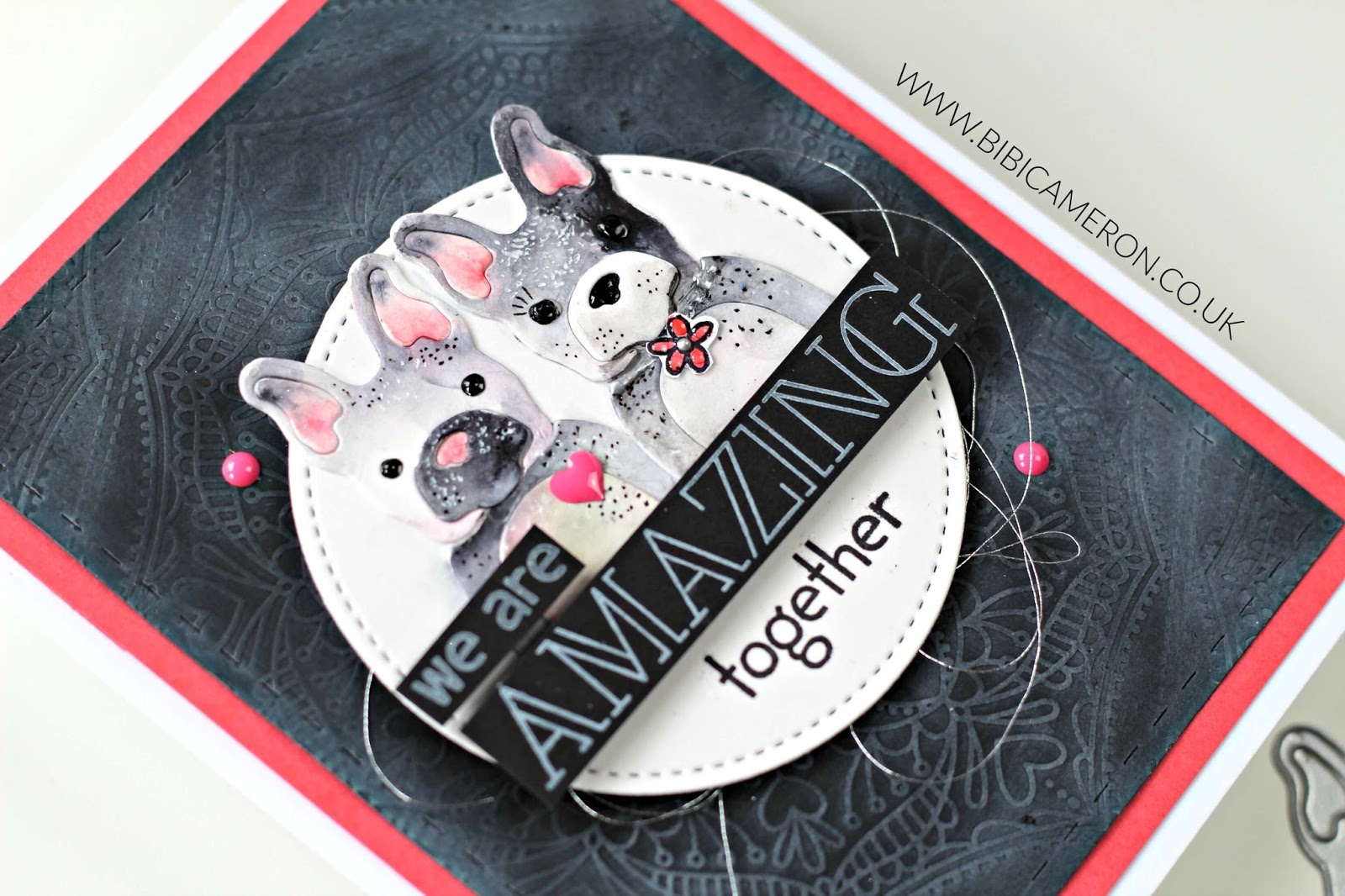 I found Picture Book French Bulldog Die quite addictive as I wanted to colour the little dog in many different ways, also trying to add character and interest to the image. As I love watercolour I used Nuvo Script Brushes and a Nuvo Aqua Brush on Bristol Paper to easily apply washes of colours.
It is amazing how you can completely transform the die cuts' appearance depending on the colours you choose and the way they are applied .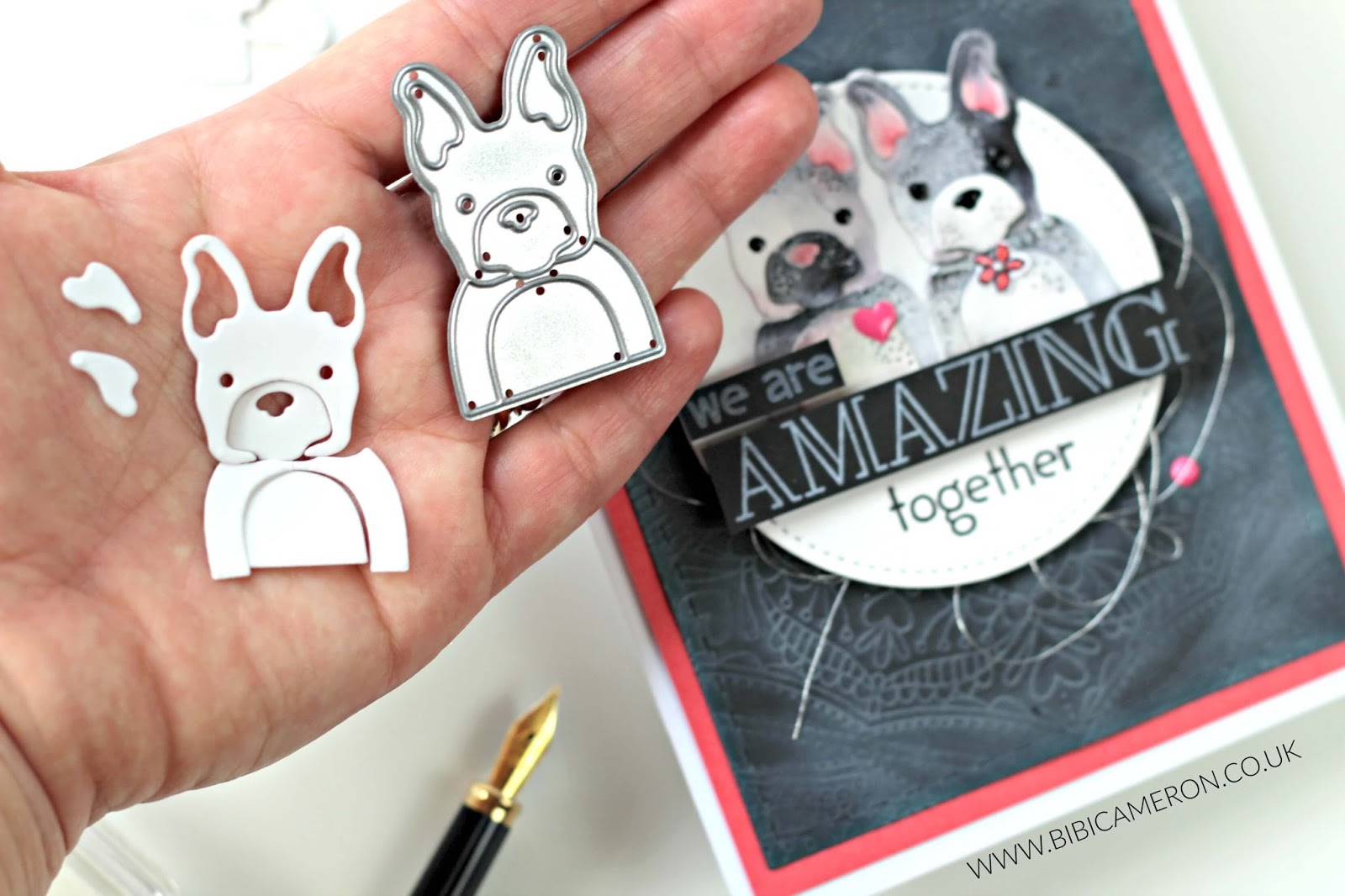 The new Embossing Texture Plate Cora was terrific for creating a background for my cards today. The texture produced by this embossing plate is subtle so it is not so disruptive. I love how it looks when applying Nuvo Mousses or chalky inks on top to reveal the embossed image a wee bit . Simon Says Stamp also have a stamp that matches perfectly with this embossed image called Cora Background Stamp . I used it to make a previous project here! so you can see how versatile these products are.
In the pictures above I applied white inkon embossed black cardstock and I also used Big Greetings Stamp Set to complete the card.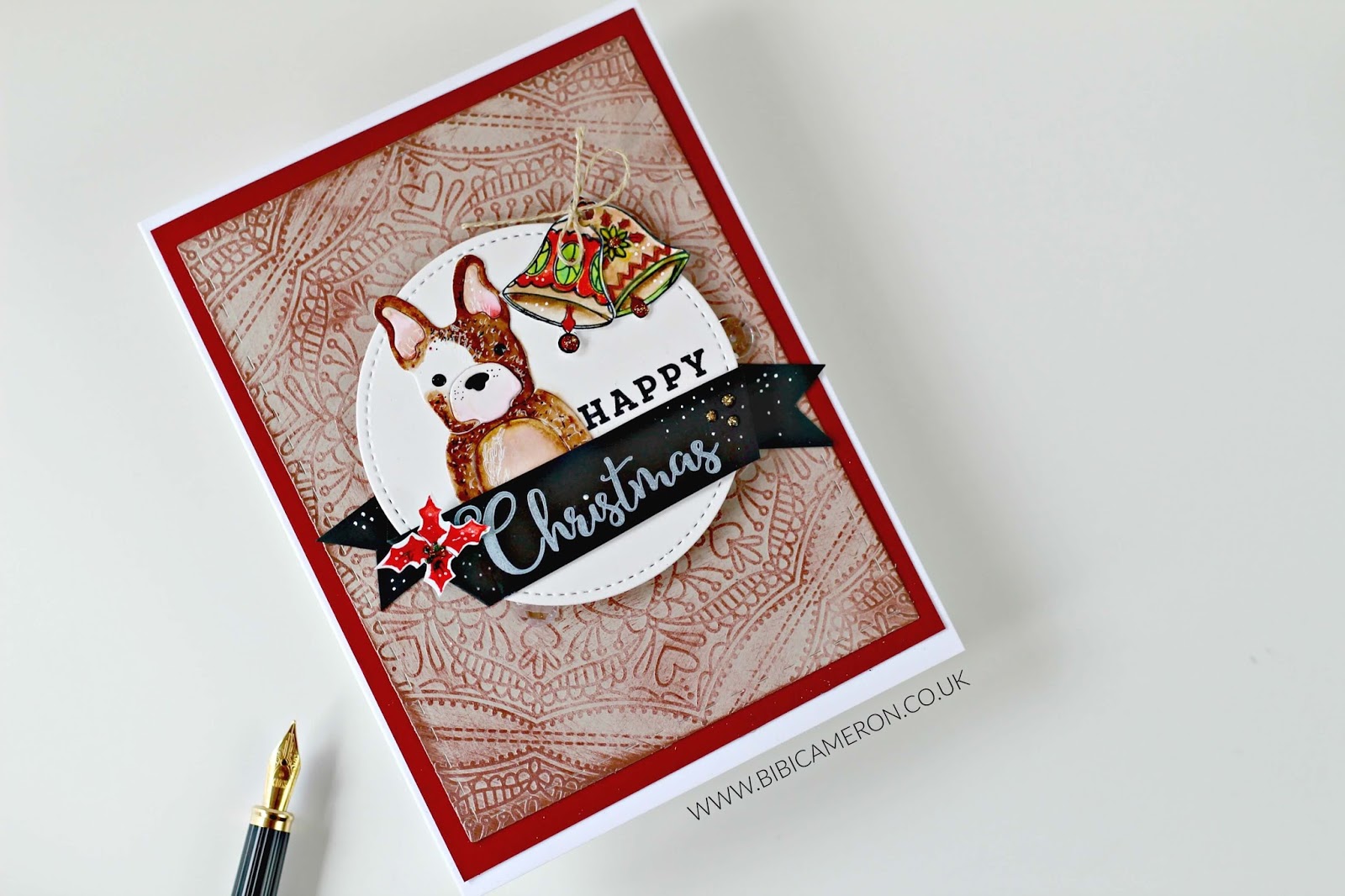 It is also easy to create cards for any occasion by simply adding elements and swapping colours. For this Xmas card I appliedNuvo Mousse Burnished Bronzeon sand cardstock and I also used the little bell stamps from Swell Christmas stamp set and the sentiment from Advent Sentiments Stamp Set.
Below is another card using a sentiment from Amazing Messages stamp set and this time I added a little bow lace to make a more feminine composition.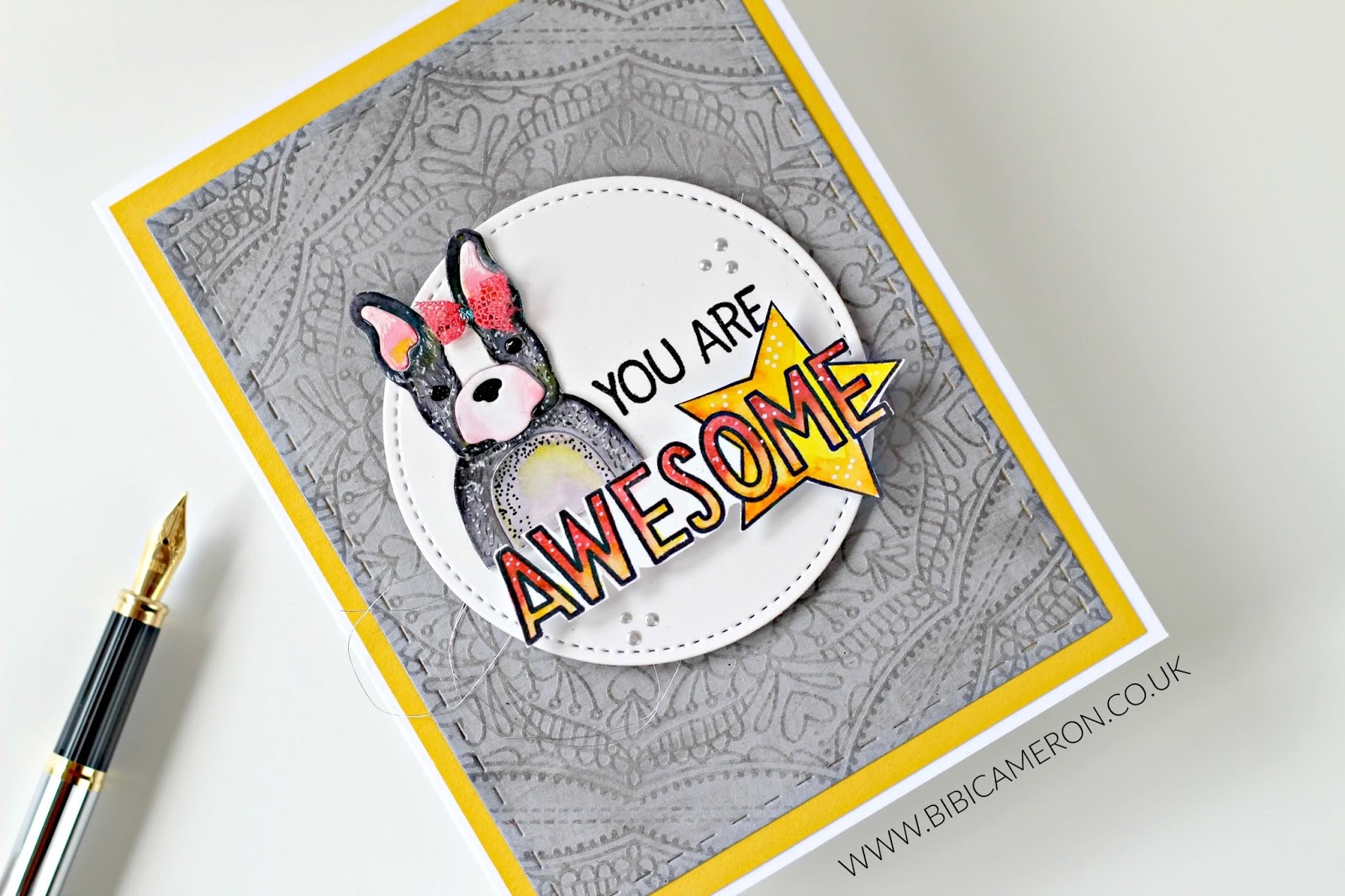 And I also made a tag usingPicture Book French Bulldog Die with Amazing Messages Stamp Set .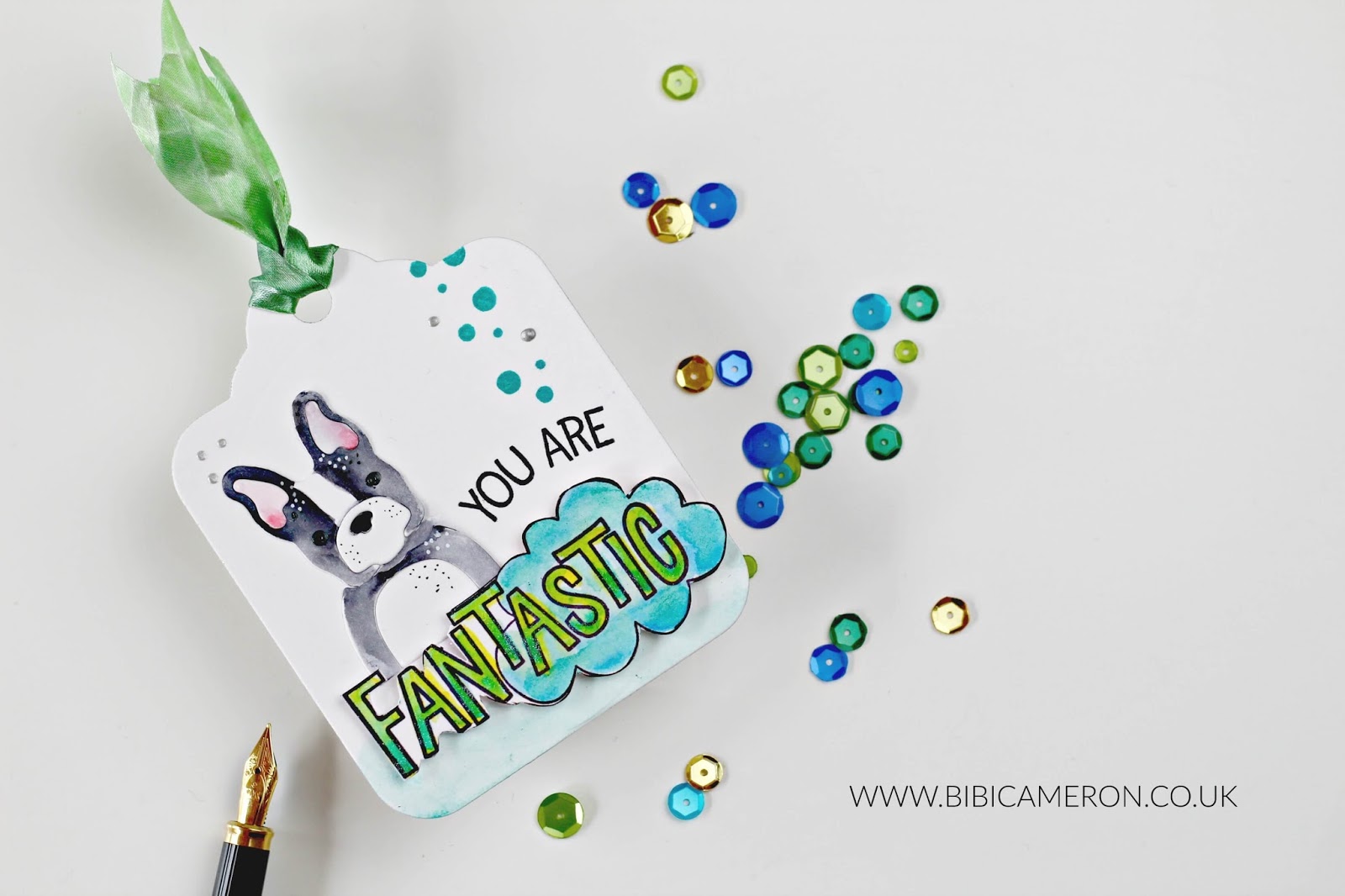 To finish I also made a CAS card using Picture Book French Bulldog Die and Big Greetings Stamp Set. I know the doggy looks a little bit silly but I love his expression. It makes me remember my little dog's squiggly eyes ( they were Pugs but they are so alike their cousins the French Bulldogs)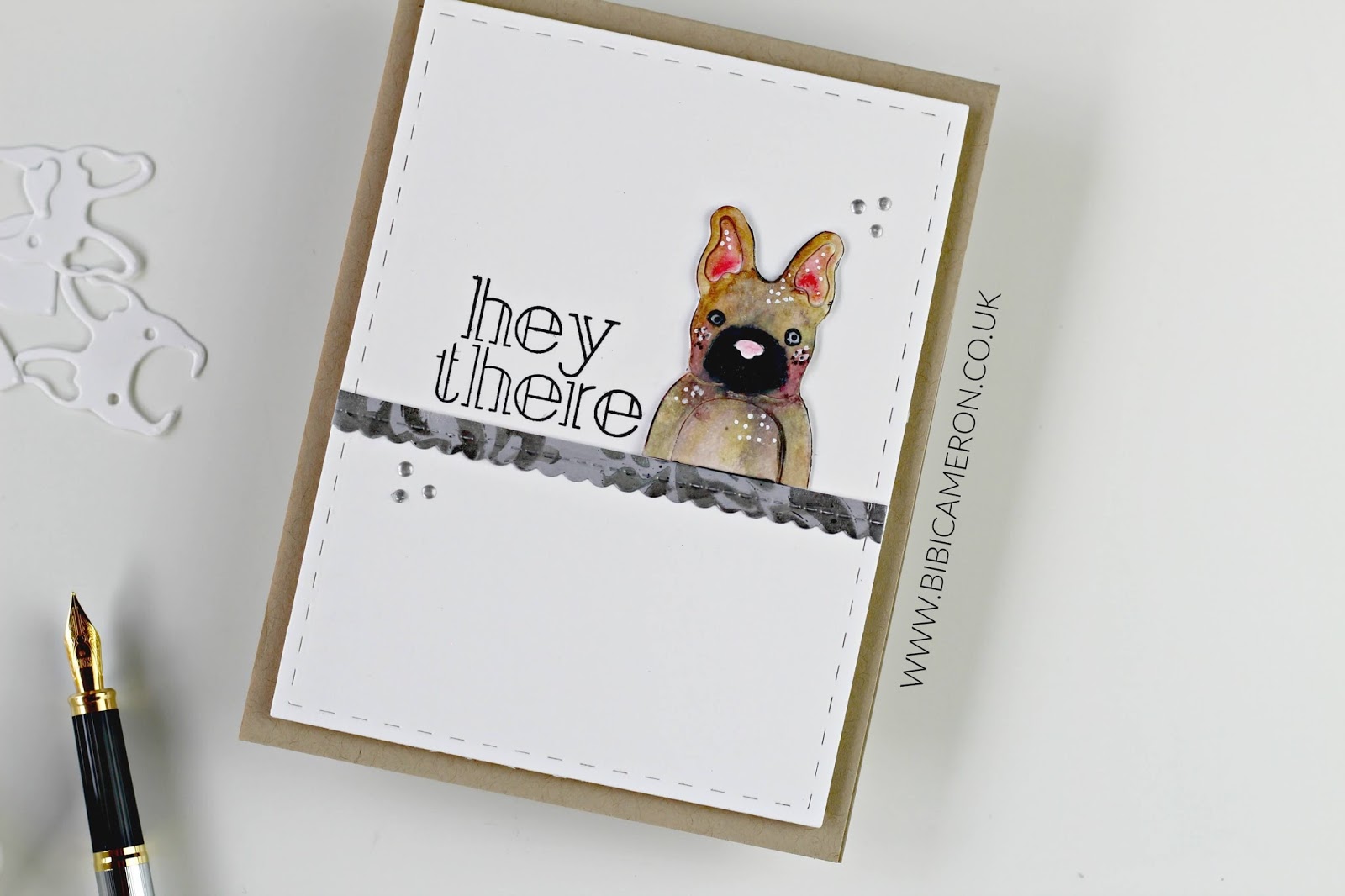 I also used Nuvo Crystal Drops or sequins to add accents to the cards and that was all!
GIVEAWAY!!! Simon Stamps is giving away a $50 coupon to every stop in the hop so you have 13 chances to win!! All you have to do is to leave a comment below. The winners will be chosen over the weekend and announced on Simon Says Stamp store blog next Tuesday Sep 5 /2017.
BLOG HOP
That' all for today… Thanks so much for stopping by. I really hope you like the projects today . Do not hesitate to ask any questions or leave a comment I would love to hear from you.
Do not forget to Subscribe to my blog! to receive via email my latest blog posts and news. All you have to do is to click here add your email, and confirm subscription from an email you will recibe immediately.
If you would like to place an order for any of the products used in this post or any other craft supply simply click on any of the images below to go direct to online shops 24/7. Affiliate links apply. I get a small commission when you buy through these links at no extra cost to you.
Thanks for your support.
x
Bibi