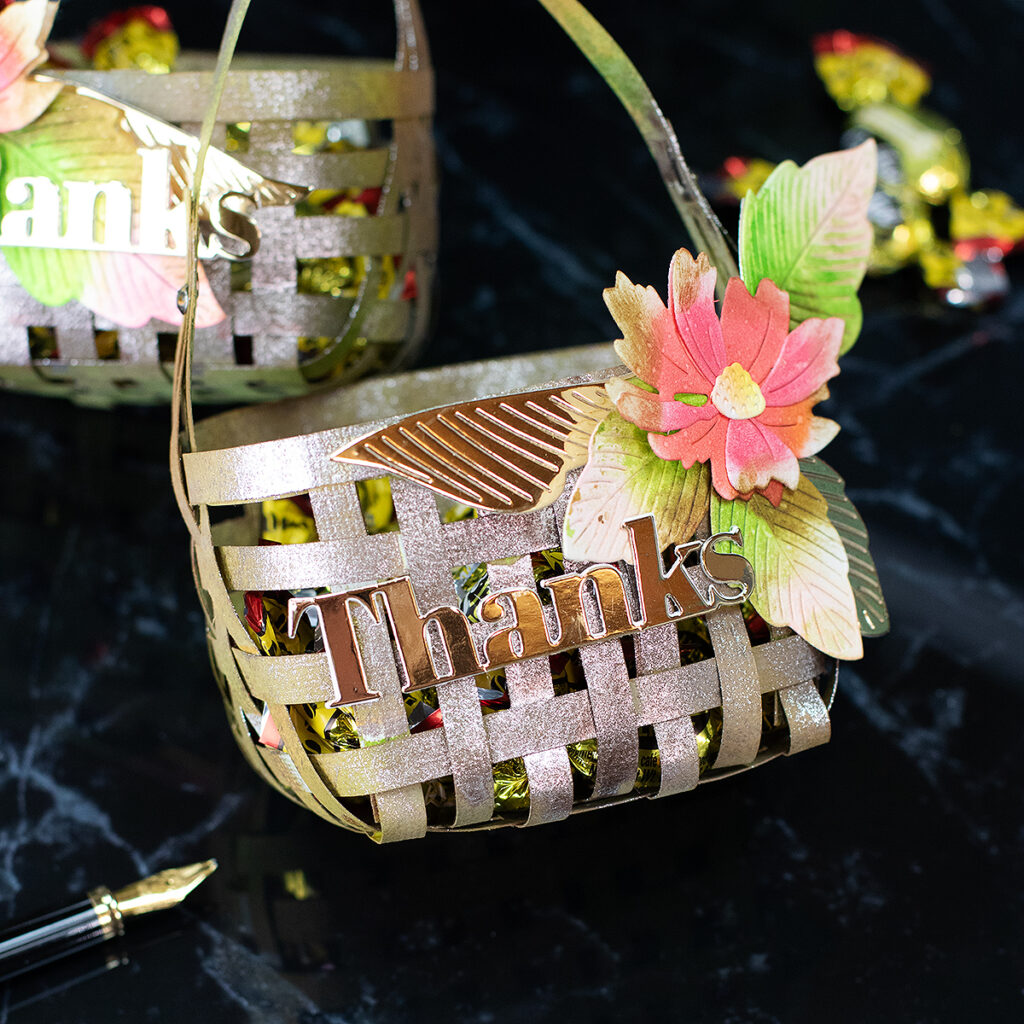 Hi crafty friends, I always enjoy playing with a piece of paper and exploring possibilities. This time, I ended up making Mini Paper Woven Baskets – Treat Holders.
After making my previous project here, I couldn't take my mind off this idea.

Perhaps a little idea for Thanksgiving?
I hope you like it!

Woven Paper Basket Recipe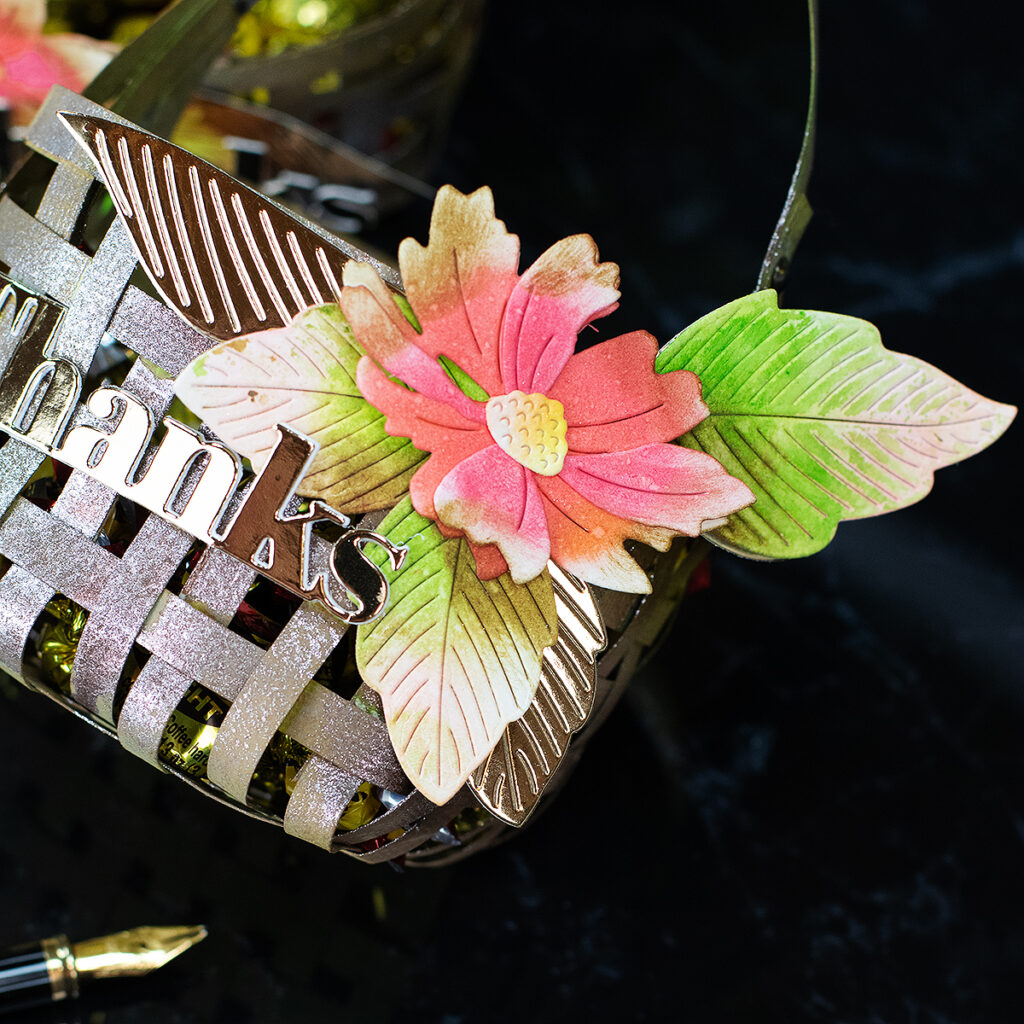 These baskets measure about 3″ x 2-1/4″ you can make them in any size.

Once you make a few of them you will be mass-producing and they are supper affordable and super cute.
To decorate this project, I used 3 die sets:

The Process
The video below is not a tutorial but it illustrates the process.

It took me about 15 minutes to make the baskets and playing with inks and dies took me about 1 hour.

What you see in the video
You are going to need an A4 sheet of canvas texture cardstock 80lb.
This type of paper is thinner and more malleable.
You need to cut 1/4″ stripes along the length of an A4 sheet of cardstock.
There is no need to cut the paper length at all. Except for the basket handle stripe which can be a bit thicker and of any length of your preference.
Weaving the Baskets
To start weaving the paper, place 7 stripes of cardstock in a row. Make sure they are spaced in a 3-inch wide area ( each 1/4″)
Weave 5 stripes of cardstock, leaving 1/4″ gaps between them and affix them in place using glue to create the basket base.
Once this is done wave 4 stripes across one of the 7 stripes side. Then glue the end of each of these stripes together, making a paper circle or a band as I show in the video. These will be essential parts of the basket side panels.
*** Note: I found this to be the easier and quicker way to complete this type of project but there are various ways to get this done.
Use tape over the 7 stripes of paper in which you wave these circular stripes or bands to prevent them from falling off.
Fold the 4 corners of the basket base to give shape to the sides.
Now you can start weaving the stripes that are sticking out the base into the circular stripes at the side.
Finish by glueing and securing everything with glue.
Add the handle.
Cover the top raw edge of the basket with stripes of cardstock you might have left. Add one in the front and one inside to cover the raw edges.
All the paper stripes are the same size.
Decorate. (Alternatively, you could paint the baskets)
Done!


Thirsty for more?
That's all for today. Thanks for stopping by. X Bibi
Supplies List
Affiliate links apply at no extra cost to you. thanks for your support.