Hi there!! It is time to share ideas and inspirations using the Spellbinders Kits of the Month – May 2021.
Spellbinders Kits in this post
Small Die – Spellbinders Kit of the Month MAY 2021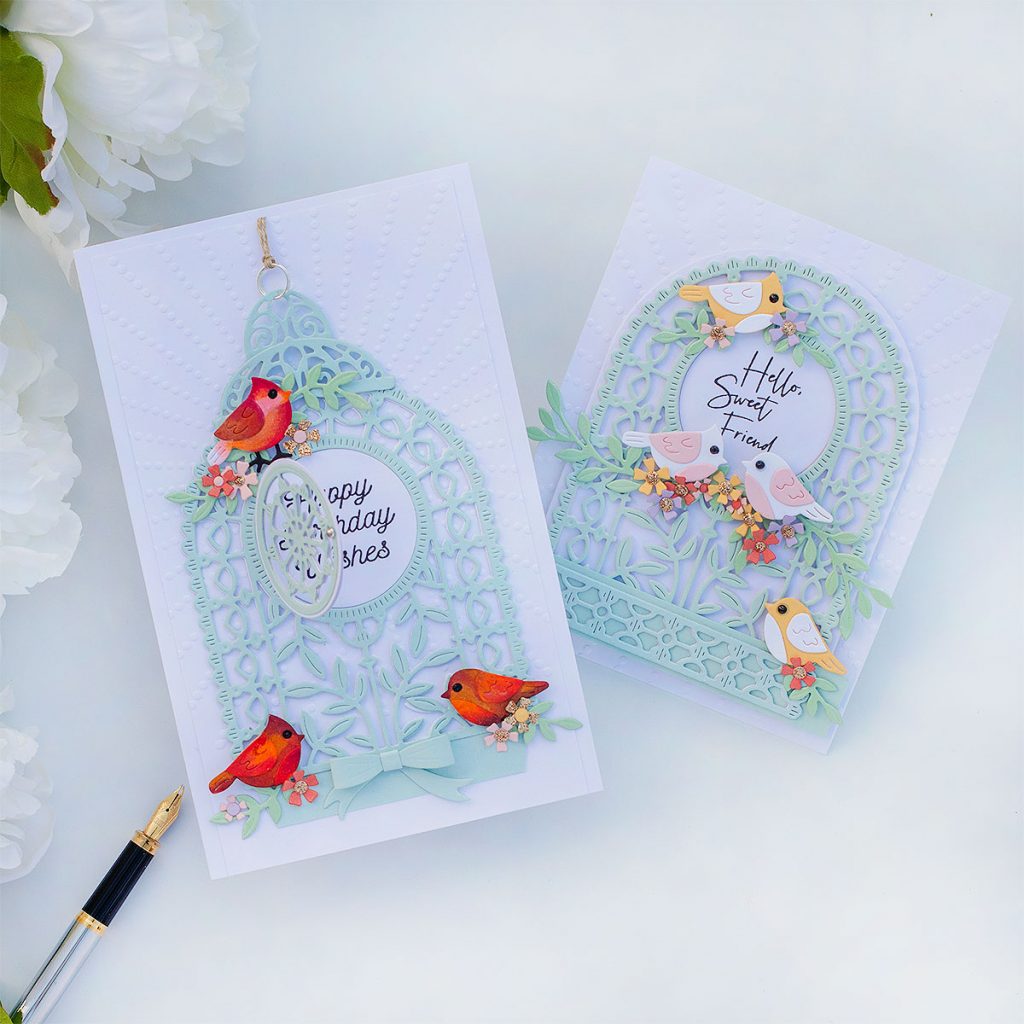 The Small die this month is called Arched A2 & Slimline Card Creator and I had the idea to make birdcages using this die set.
So I mixed and matched supplies to make it possible.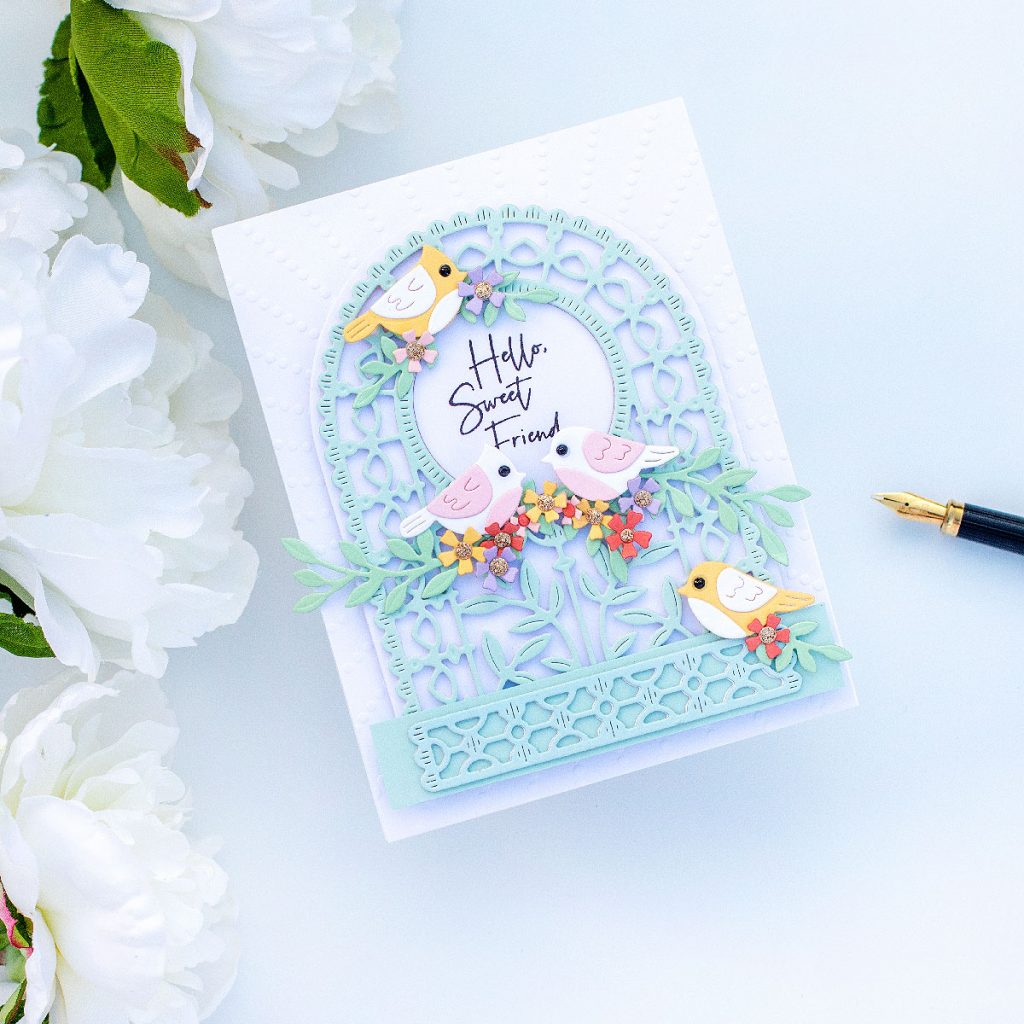 For the sentiment on both cards, I used stamps from the Spellbinders stamp of the month.
Large Die- Spellbinders Kit of the Month May 2021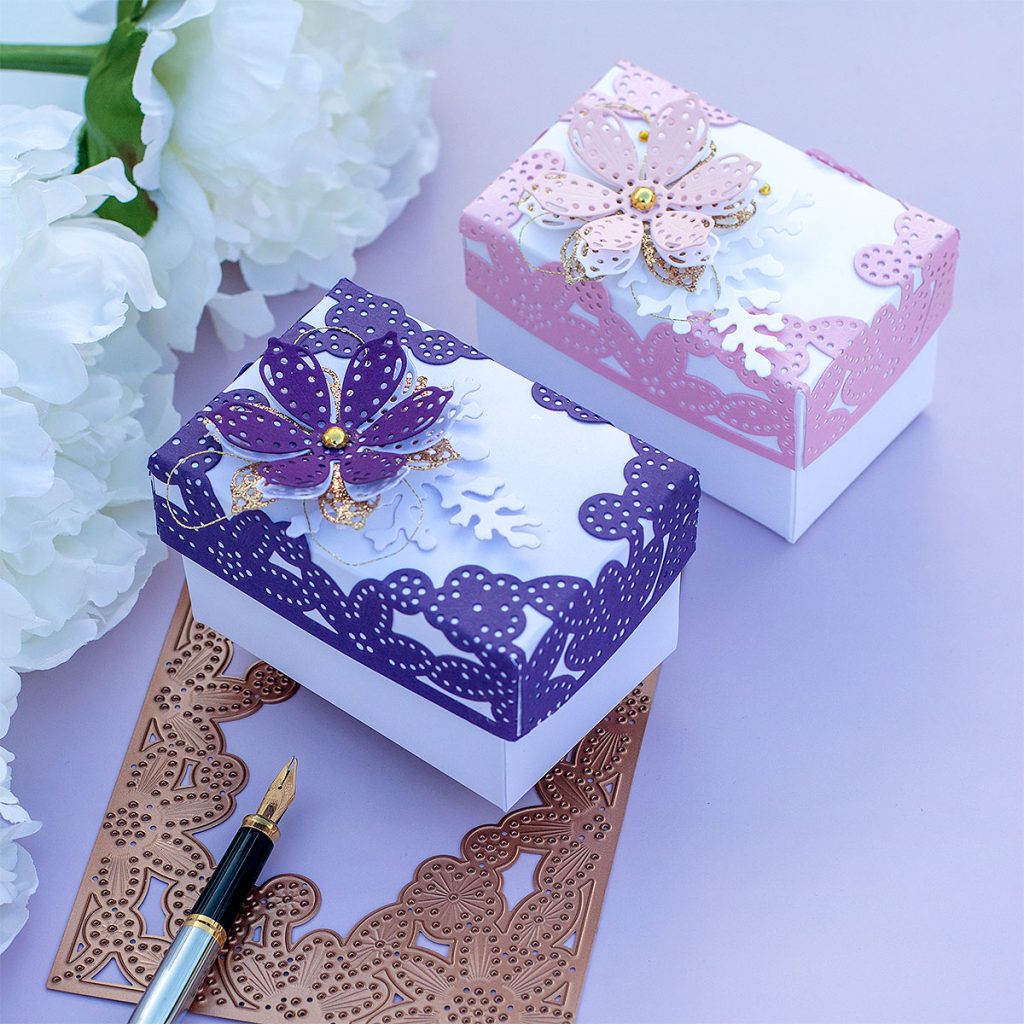 Stitched Card Front, Border & Flower, the Large Die of this month includes dies that will pierce little holes on the paper to apply stitches on your projects.
For today I wanted to do something else…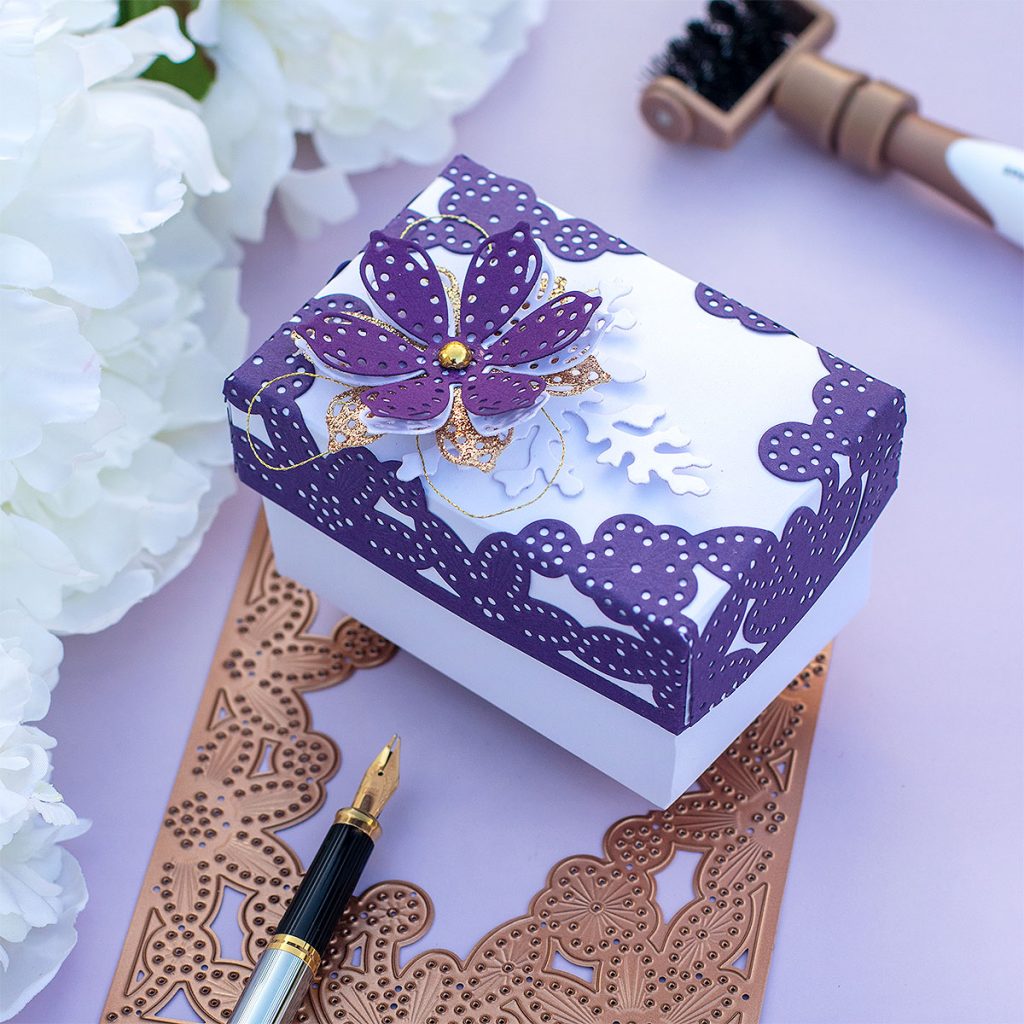 So I used the frame stitching die included in the kit to decorate the lid of a box.
This die will cut a C6 panel.
To make the boxes, I used the biggest die in Large Die of this month to the die-cut panel and I glued it on a 5-1/2″ x 4-1/4″ inches piece of cardstock.
Then, I scored at 1″ inch all around the edges and I cut the corners to create flaps to shape the box lid.
Next, I used a 7 – 7/8″ x 6 -3/8″ inches piece of cardstock and I scored at 2″ inches around the edges, I cut the corners to create flaps to shape the box base.
To embellish, I used one floral stitching die included in the kit, and to complete the topper, I also used a die-cut made using Ferns and Ivy – Susan Garden die set.
You can make this boxes in any colour. They measures 3-1/2″ x 2-1/4″ inches and they are 2 " inches tall.
I also made a super simple card to share extra ideas using the flower die included in the Large Die of this month.
For the background of this card I used Sun Ray Embossing Folder.
APG Spellbinders Kit of the Month MAY 2021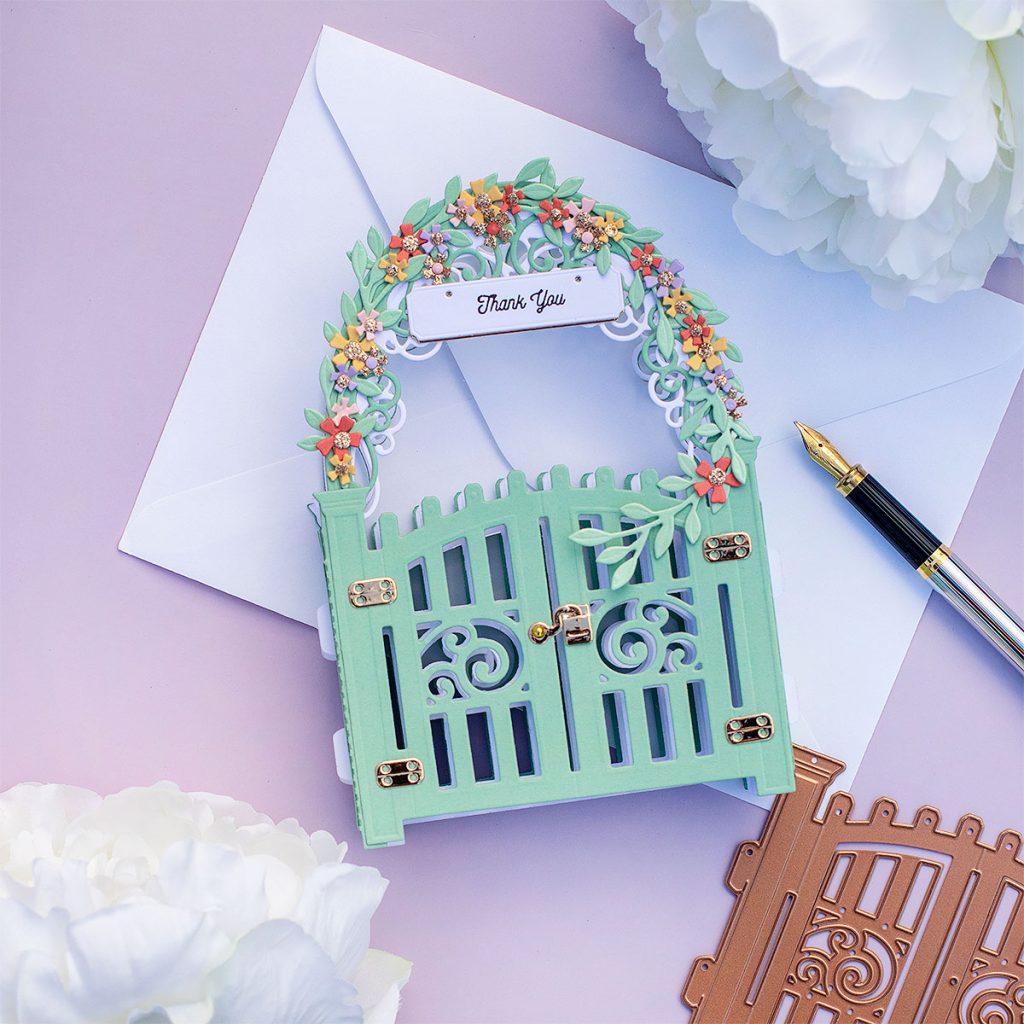 The APG this month includes dies to create a gorgeous vignette.
It is called Mini 3D Vignette Garden Gate and it is designed to create a tridimensional card that folds flat for easy mailing.
The fishiness card fits on a 5×7 inches envelope.
Spellbinders Card Kit of the Month May 2021
"Beach Day" , the card kit of this month is beautiful and it includes:
Die set.
stamp set.
6×6 inches paper pad ( 40 sheets – 20 designs, 2 sheets each design).
1 pack die-cut shapes
Cardstock.
Adhesives.
Card bases and envelopes.
Sequins.
3D Stickers.
This club is not for sale to new members at this time. But it is available as part of Value Clubs here!
I'm totally in love with the die set in the kit and I made two cards to share a visual of the die-cuts and little florals you can create with it.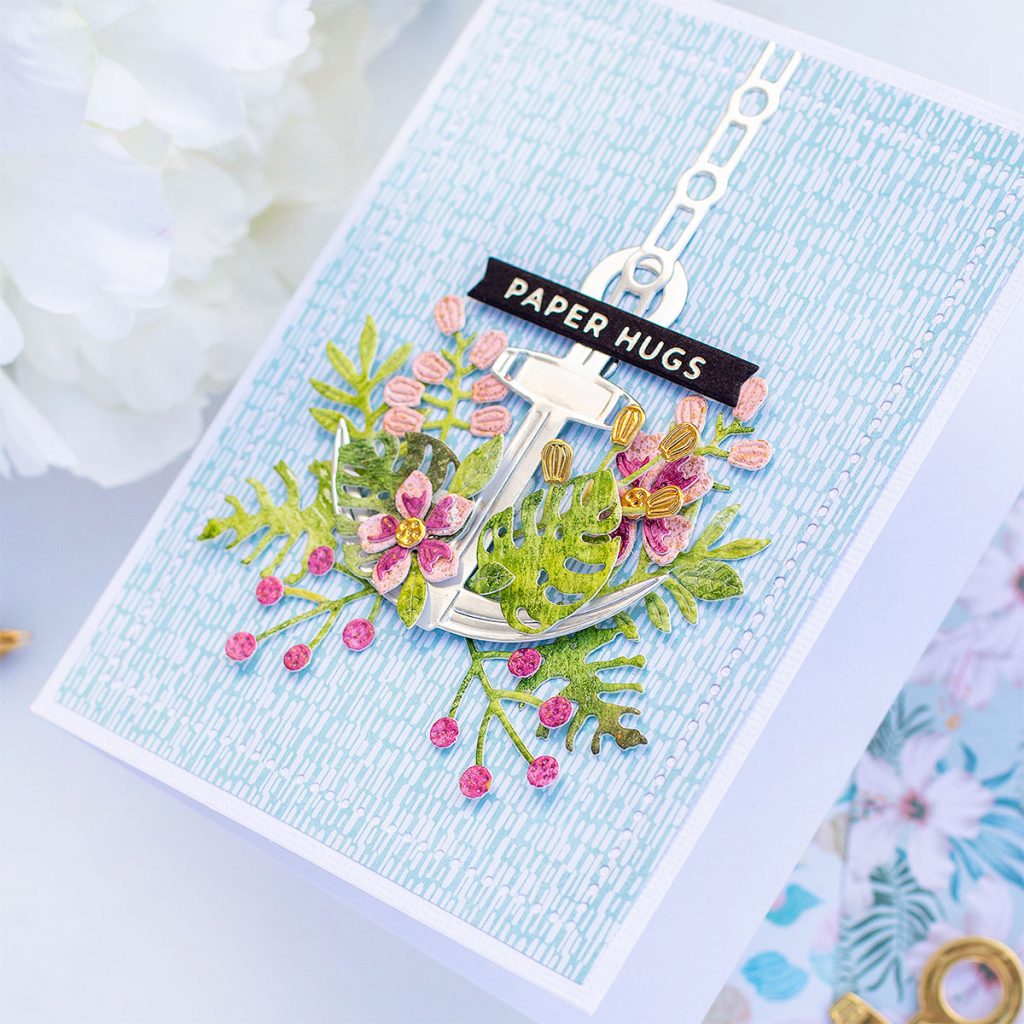 For the card backgrounds, I also used patterned paper included in the kit paper pad this month and a die from Essential Rectangles die set.
To apply color to the flowers, I used Arteza Watercolor Paints [ available in the USA here / UK -Europe here] over watercolor paper and I die cut the pieces.
The hot foiled sentiment were made using Glimmer plates from the Hot foil kit this month.
I used Polished Brass and Rose Red foil and the Spellbinders Hot Foil System to do this on black cardstock.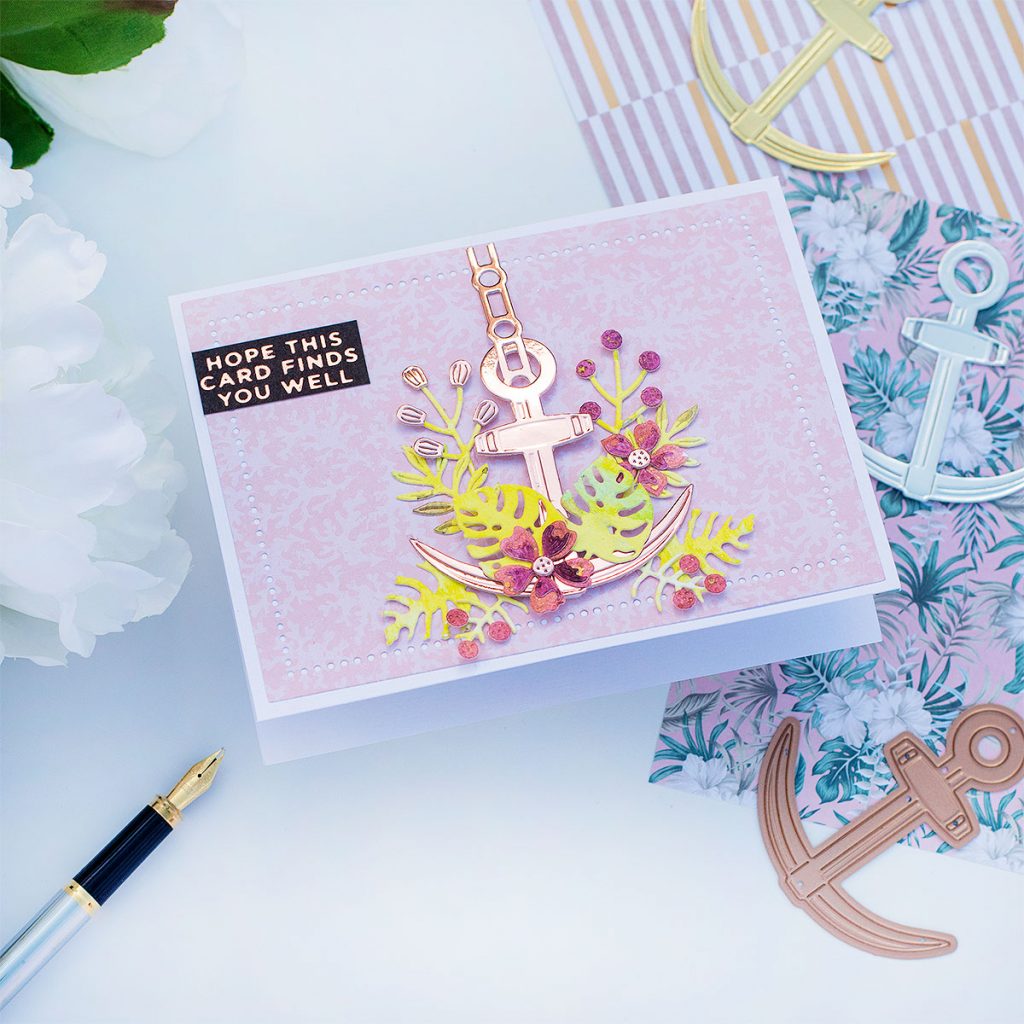 Value KITS
Spellbinders also offer kit bundles [ Spellbinders Value Kits] that will allow you to save up to 25% on your kits.
THIRSTY FOR MORE ?
That's all for today.
I hope you enjoyed my Spellbinders monthly inspiration.
Happy Crafting.
X Bibi
SUPPLIES LIST
Affiliate links applies at no extra cost to you. Thanks for your support.