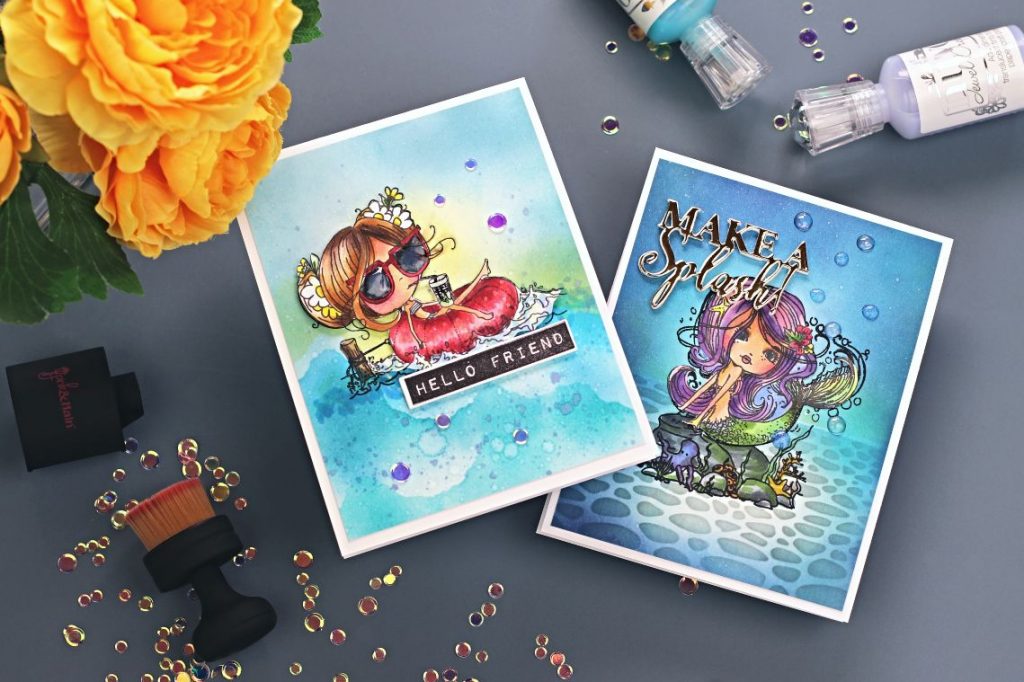 Hi there, building scenes for cards using stencils is so satisfying and one of my fav cardmaking techniques.
For today I also had some fun coloring cute Polkadoodles images!
Polkadoodles offer from traditional and sketchy stamp designs to very modern images. I'm loving their recently release Christmas Digi- stamps here!!
They have a wide variety of clear stamps, stencils, dies, and Digi-stamps in many different styles. I defo would encourage you to visit their shop here, I'm sure you will find something to love.
The prices start at only £2!! So I love the fact that they made stamping possible for all budgets but if you are really starting on this hobby, they also have some freebies for you!!
Find Polkadoodles supplies online
DIY Stencils for Scene building
To add colour to the cards today, I used Distress inks and Copic markers.
In the 2 cardmaking videos below, I show how easy is to create inked backgrounds and little scenes.
hello friend card
under the sea scene card
As you see in the videos above, I used a piece of paper or stencils to easily build up the two scenes.
I used distress inks and Pink & Main Ergonomic brushes but you can use any supplies you might have.
polkadoodles stamps used
Here are the list of stamps I used for today: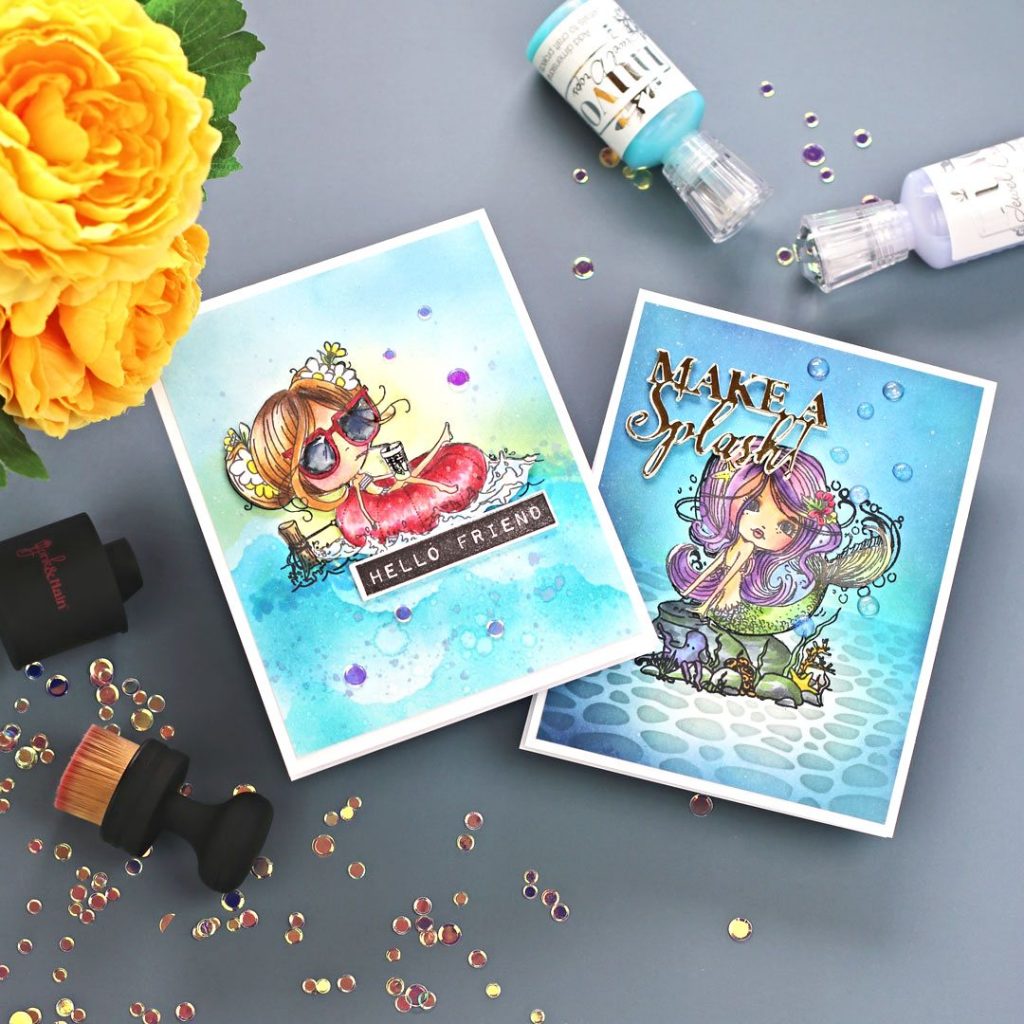 more polkadoodles ideas
Click to see more Polkadoodles ideas in my blog..
cardmaking SUpplies
Affiliate links apply at no extra cost to you. Thanks for your support.