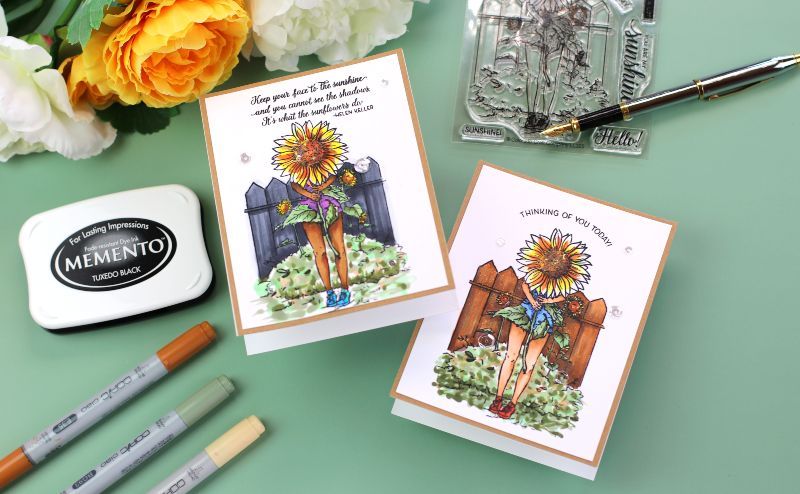 Hi there, For today I have a couple of super easy cards made using a beautiful sunflower themed stamp set from Lovely Legs Seasons Girl Collection by Colorado Crafts.
Lovely Legs~Summer Season-Sunflowers stamp set is an 11 pieces stamp set that will allow you to create cards for different occasions.
SUNFLOWER STAMP SET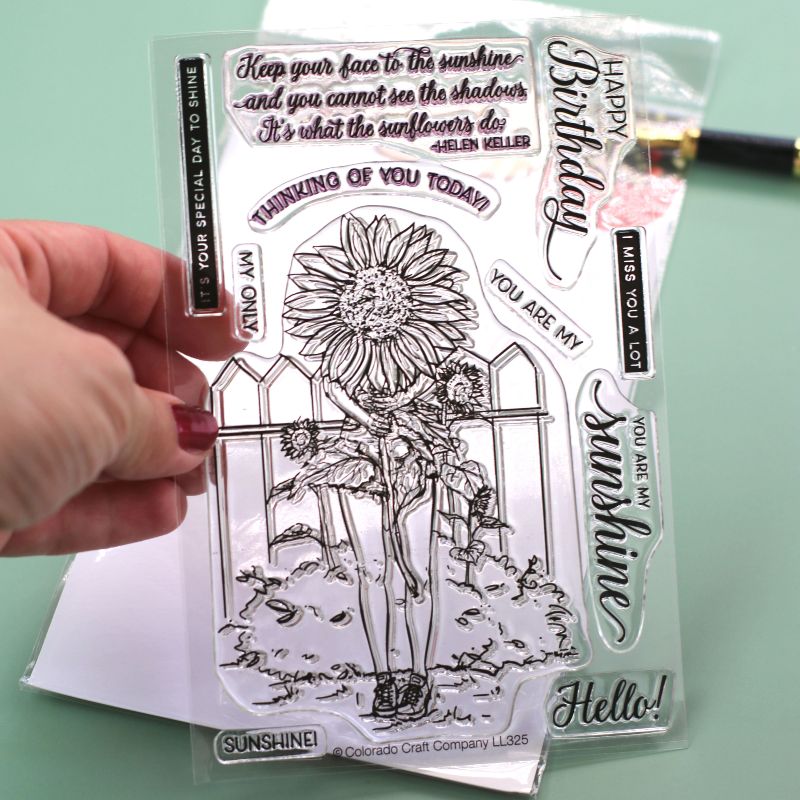 What I love the most about any of the Lovely Legs Collection stamps is that they are very easy to use as there provide you with a full scene that will cover the front panel of a C6 card ( 4-1/4″x5-1/2″ inches). No masking needed.
The artwork is very original and it is just sweet and beautiful and the images are very easy to color.
You can use any coloring medium you might have and you can apply different skin tones to personalize your artwork even more.
Yo apply a very relaxing layer of coloUr, I used Copic markers ( alcohol markers).
BASIC COLORING TIPS
I have a very simple method to color anything and this would work in the same way with any translucent, semi-opaque, and blendable coloring medium.
Chose three or four colours to blend: a dark shade, a medium shade, and a light shade of the same colour.
Start by applying the darker shade where I want to have darker areas and soften the color in the opposite direction.
Translucent mediums can be reapplied as needed or until achieve color wanted.
You can do relaxed and mindless coloring too.
In my pictures, you could see that to colour the grass I just did some doodles. For the fences, I applied random strokes with the markers in a linear direction and I used two different shades of marker to create lighter and darker lines.
So this was easy and quick
sUNFLOWER CARDS
I used Neenah solar Crest 110 lb ( cardstock).
As I used alcohol markers I stamped the images using Memento Black Ink. This is one of my favorite inks to use with alcohol markers.
To achieve crisply stamped images, I used a stamping platform. Using a Nuvo Midas Touch and by adding a couple of clear sequins to each card, I also added a little bit of sparkle.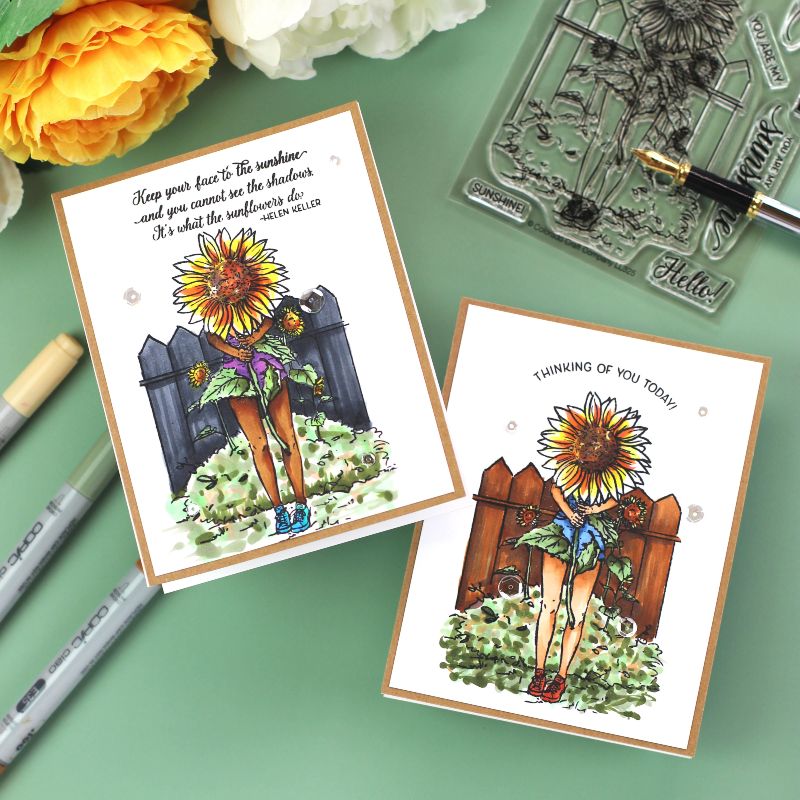 Last but not least, I also want to invite you to check another Lovely leg and Colorado crafts here!
That's all for today.
Sending Hugs and Happy Crafting
x
Bibi
Supplies
Affiliate links apply at no extra cost to you. Thanks for your support.