Hi there, this week It's Tonic Studios 20 birthday party!!!
To celebrate, Tonic will have seven days worth of birthday surprises on their online shop in the UK here and in the USA here.
They will have new releases, demos, limited edition die sets, brand new storage, homeware, and more!
Today they are also releasing "Perfect Party Bag Set", this is a massive die set. Designed to create 3 beautiful gift bags design.
Perfect Party Bags Set
It includes 47 dies.
3 different bag designs.
3 different decorative panels to change any of the gift bag's appearance.
The bags measures 2-1/2″ x 4-1/2″ x inches (6.5 x 11.5cm).
Great packaging alternative for small goodies, jewelry.
Change paper colour to make gift boxes for any occasion.
I made 3 different bags designs and I also used different decorative dies to share some samples with you.
MIni GIft Bag with folding top flap
All the mini boxes in the post are extremely easy to make. You will only need to cut out 2 pieces of cardstock using the larger frame dies in the set, add decorative panels, fold, and glue in place.
mini gift bag/ baskets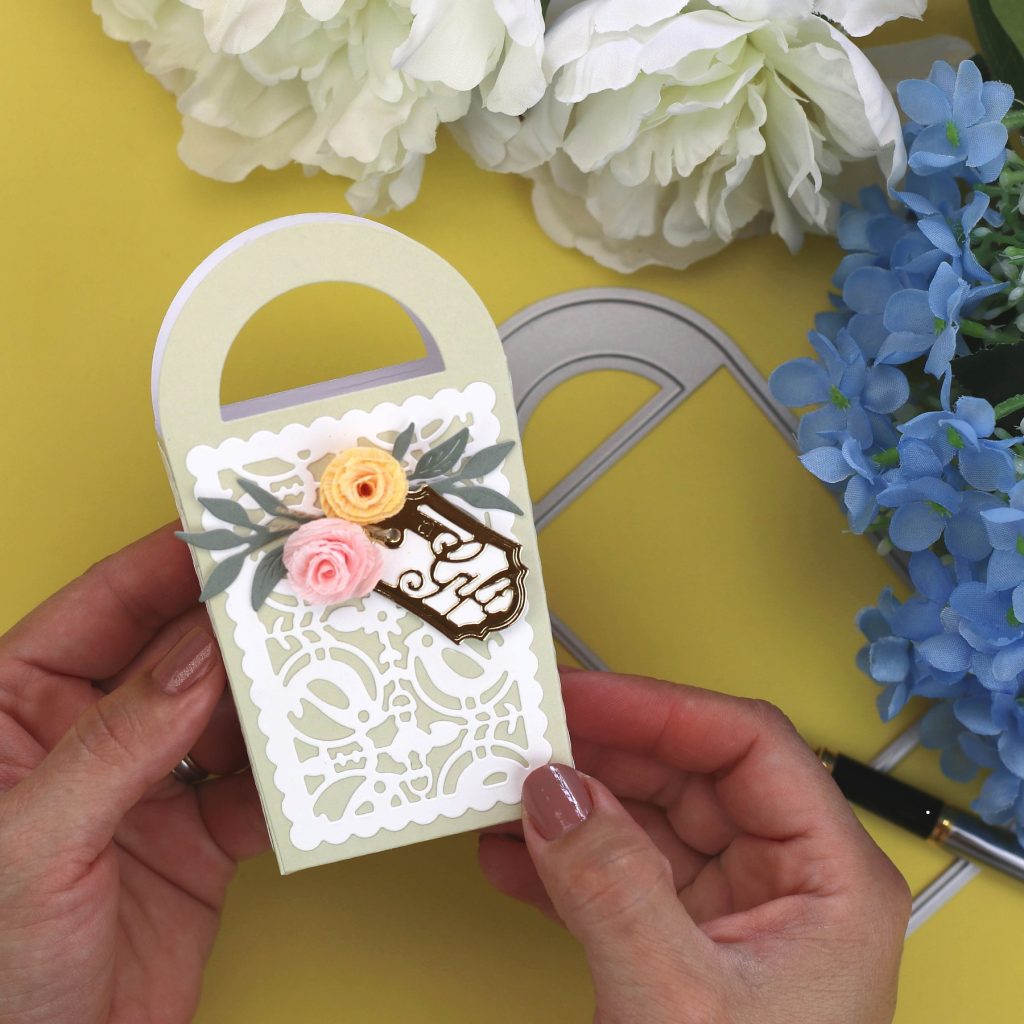 italian Crepe paper flowers
I had the ideas to use "Italian crepe paper" to make little paper flowers to decorate the boxes.
These were made using an spiral die including in the die set.
I used some leaf dies I have in my stash to add an extra decorative element.
You can also use very thin cardstock to make the flowers to achieve a different look as the ones on the box below.
the paper
I used 200 grams paper by The Paper Boutique UK | USA, they sell 24 sheets packs of beautoful cardstock in coordinating colours and there are many options to chose from.
For the bags today I used Summer Garden paper pack.
little Giveaway
A party is not a party without prizes!! So to celebrate Tonics Birthday, I'm also having a giveaway!!
Leave a comment below for your chance to win:
The winner of these 2 die sets is "Gemma (glha2303@…)", I'll try to get in touch to deliver the price.
Thank you everyone for participating !!!
That's all for today
Thanks for stopping by happy crafting.
X
Bibi
SUPPLIES
Affiliate links might apply at no extra cost to you. Thanks for your support.
Explore Tonic's Christmas Sale USA and UK here!