Loving "a nice cuppa" bundle from Stampin' Up! and I have used it to make an easy easel mother's day card for the sketch challengeon Global Design Project this week.
Please check out other projects I made with this tools
HERE LOVE CARD/HERE COFFEE CUP FRIENDSHIP INVITATION/HERE A TEA PARTY TAG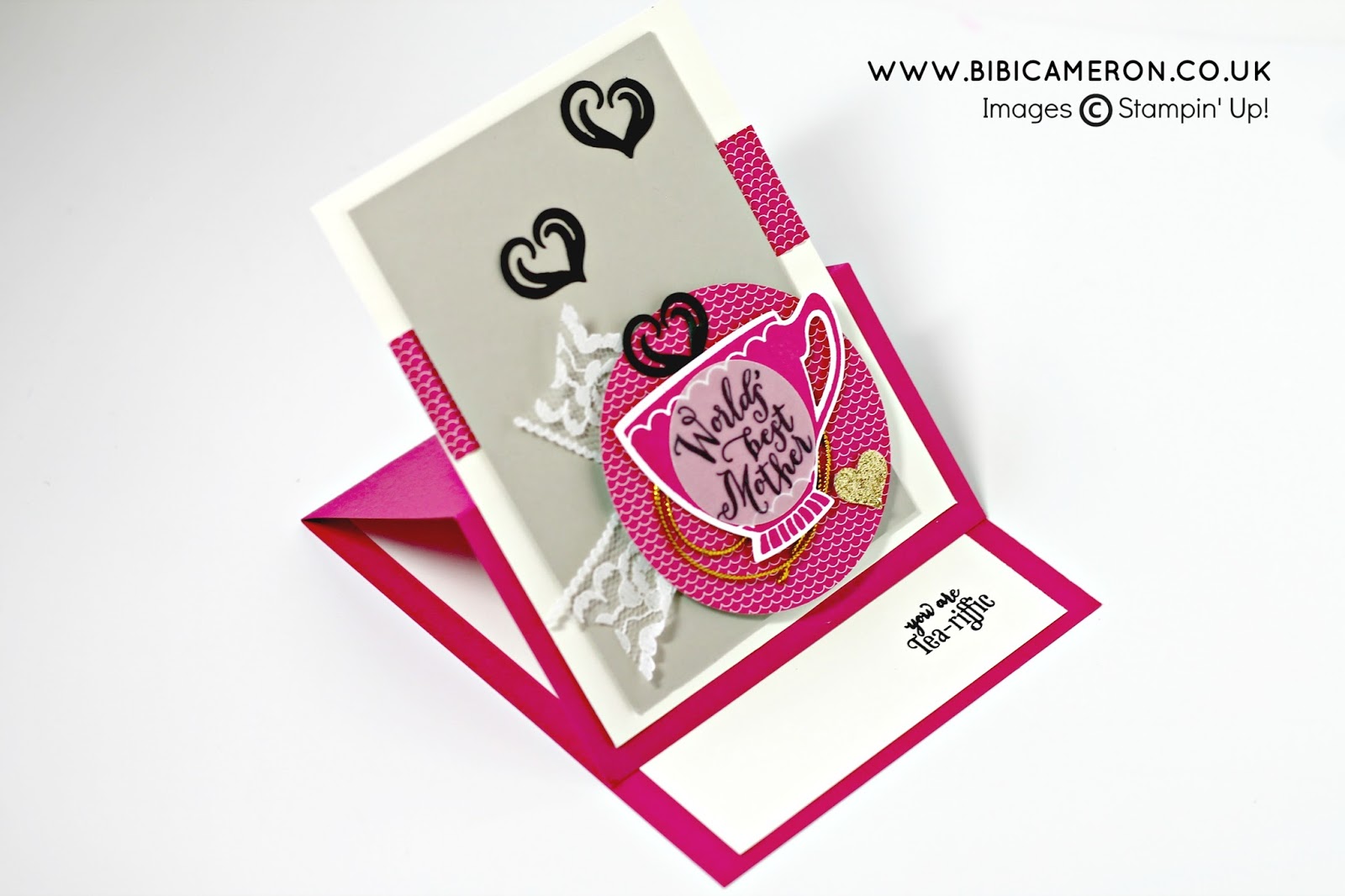 Click on the image below or HERE to enter our last sketch challenge or to see what everybody have made for the challenge this week!
Some of you already know that I'm pregnant and I'm at 7 days of my due date. I'm seeing everything pink!! Lol, and I'm so grateful for being able to finish at least a Melon Mambo monochromatic version of this card but I really wish having a bit more of creativity and energy to try different color combinations and share them with you today. Perhaps you can give it a try and let me know which colours could be ideal for a card like this one?
How I do it?
You can make this card in any size. The card in the pictures measures 4-3/1″x 6″ /12×15 cm ( this is the size of the card base) other pieces/pannels or layers are slightly smaller than each other.
In general this card only have 3 pieces + embellishments:
Pieces:
1. A card base ( I used Melon Mambo card stock)
2. Acard topper ( in this case it is a 2 layer card topper)
3. A Very Vanilla / Whisper white panel for the inside ( if necessary)
To create the easel folding I simply scored an horizontal line just at the center of the front panel of the card base and then I pasted with multi glue the card topper only at the bottom part of it. Voila I was done!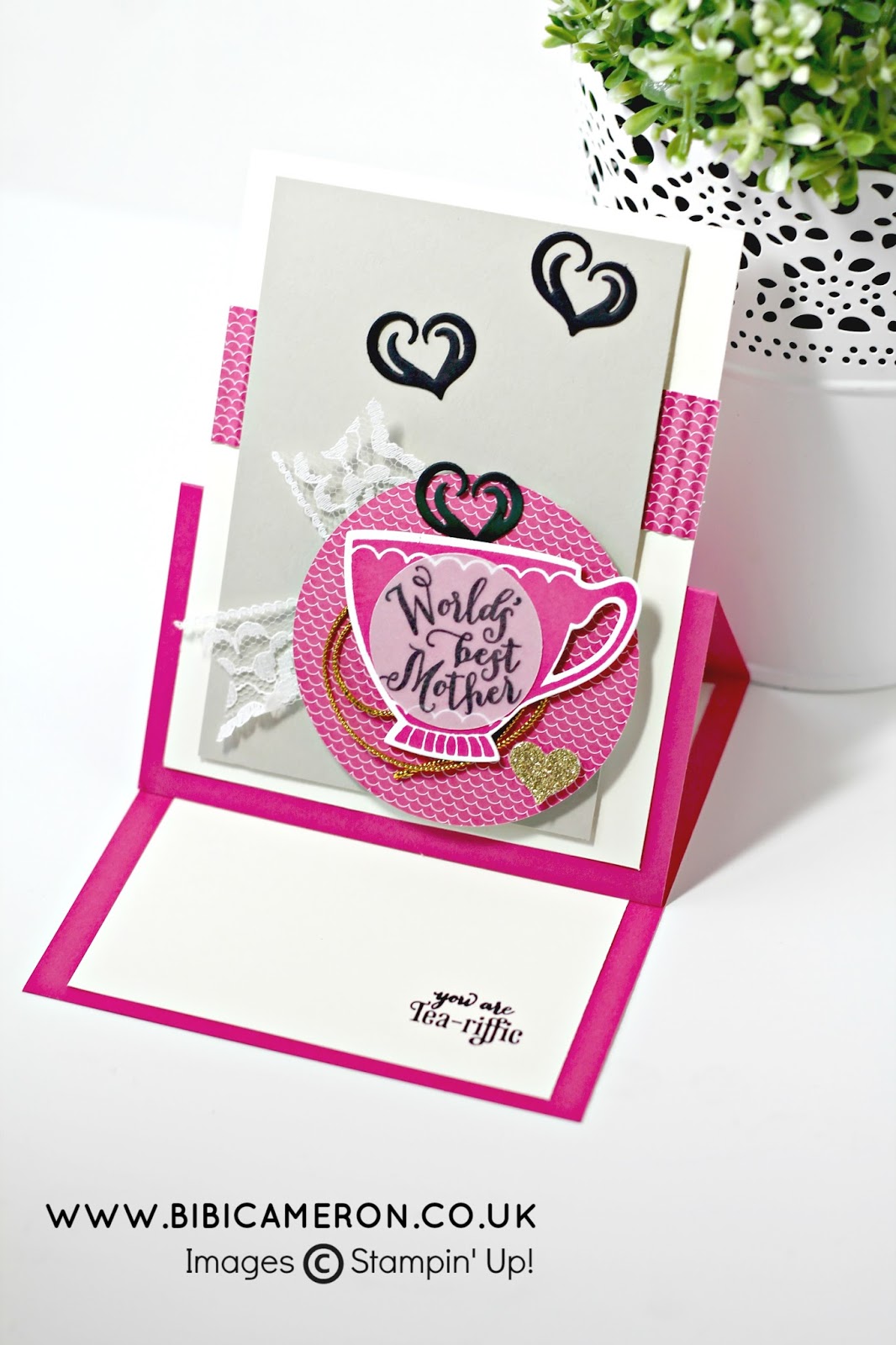 Stamping/ Embellishments and paper used: the card topper has one layer in Very Vanilla card stock and other in Sahara Sand card stock and I also used 1 sheet of have a cuppa DSP stack in Melom Mambo colour.
I stamped the tea cup on Whisper White card stock with Melon Mambo ink and I die cut it using a coordinating die. I stamped the sentiment " world best mother" with Stazon black ink on a piece of vellum and I punch it out with 1-1/2″ circle punch . I die cut a 3″ circle of DSP and overlay the pieces as shown in the pictures. I embellished with gold cording trim. Please find detailed supplies at the bottom of this post.
I hope you like this project and please feel free to leave a comment or ask any question, I"ll be happy to hear from you. x Bibi
Click here to visit my shop
or in the pictures below to order Stampin' Up! Supplies used to make this card
24 /7
Built for Free Using: My Stampin Blog