It is time for Global Design Project! and today we are introducing a colour challenge: Bermuday Bay, Melon Mambo and Wisteria Wonder will rock this week on different papercraft compositions.
I have used Botanical Builder Framelits dies and card stock in the challenge colours to create the card below. This is an easy and relatively quick project.
Please join us this week on Global desing project. Click here to participate or to see beautiful projects made by other paper-craft artist. Visit our Global Design Project Pinterest Board Here!
HOW I MADE THIS CARD?
Botanical Builder Framelits Dies
This is a truly easy project. It took a bit of time cutting the flowers and the card pieces (10 minutes) but once this is done putting all the elements together is a very quick process. Making more than 1 of this cards can be done in a flash.
I used 4 of the 14 dies of Botanical Builder Framelits dies to create the whole project. could you imaging the endless possibilities to make cards with the whole lot?
I cut out the flowers in the front panel from Melon Mambo, Bermuda Bay and Wisteria Wonder card stock and the flowers pistil out of black card stock. Then I sponged the edges of the flowers in Bermuda Bay card stock with Bermuda Bay ink, the flowers in Wisteria Wonder card stock with Wisteria Wonder ink and the flowers in Melon Mambo with Melon Mambo ink. I didn't clean the sponge between applications so the ink blended a bit and I kept sponging the edges to get dept and contrast.
I used 1 of the leaves dies to create 3 windows on the front panel of whisper white card stock so the black card base shows up through the die cut figures.
I sponged with Bermuda Bay ink the left side of this panel just around the die cut leaves to create a blue shadow in that area and in that way I added a very discrete/ artistic element, only noticeable when pasting on top the bright die cut flowers.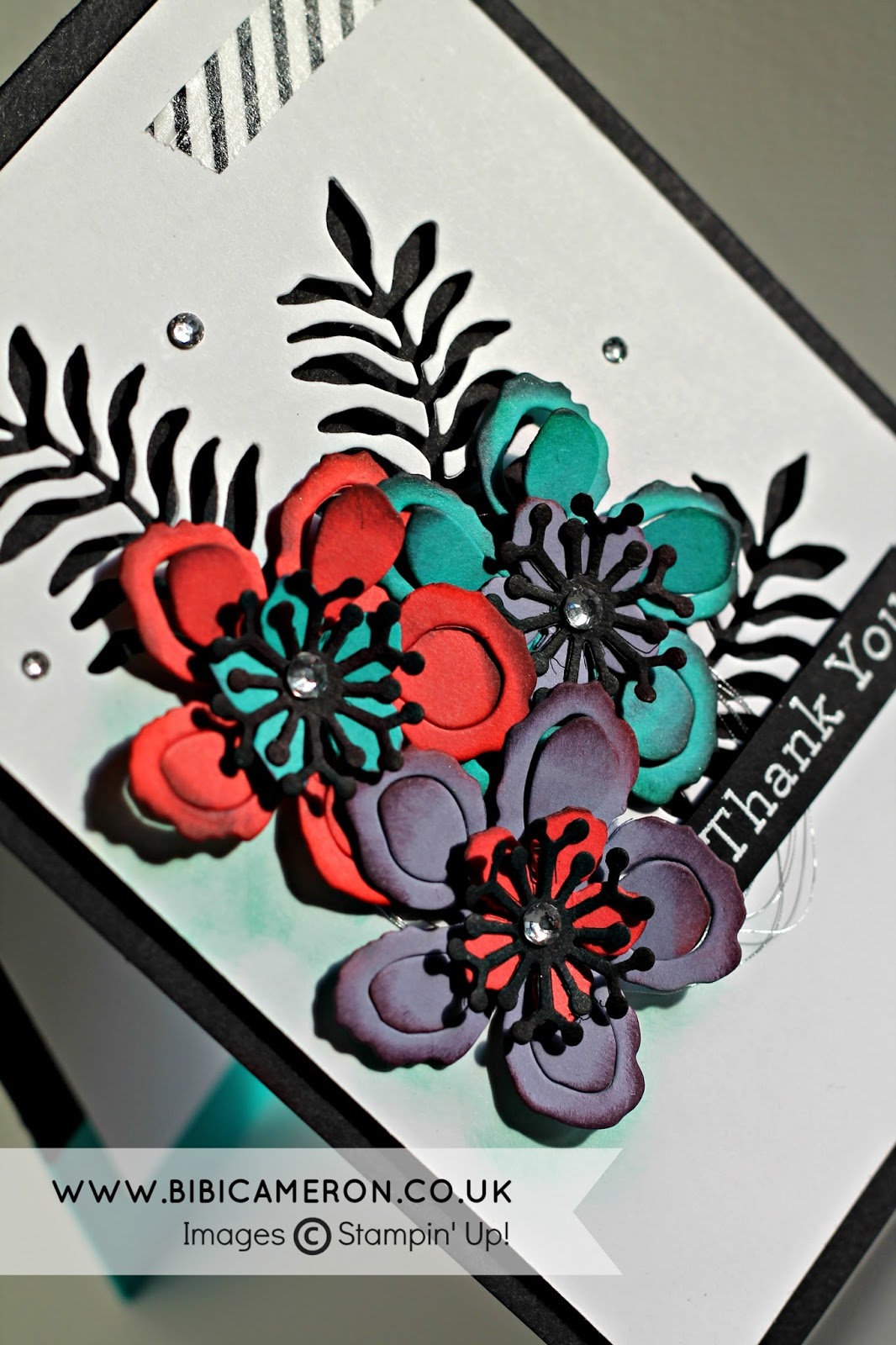 I pasted the flowers together using glue dots and pasted them on the front panel with multi glue. I embellished them with Rhinestone basic jewels.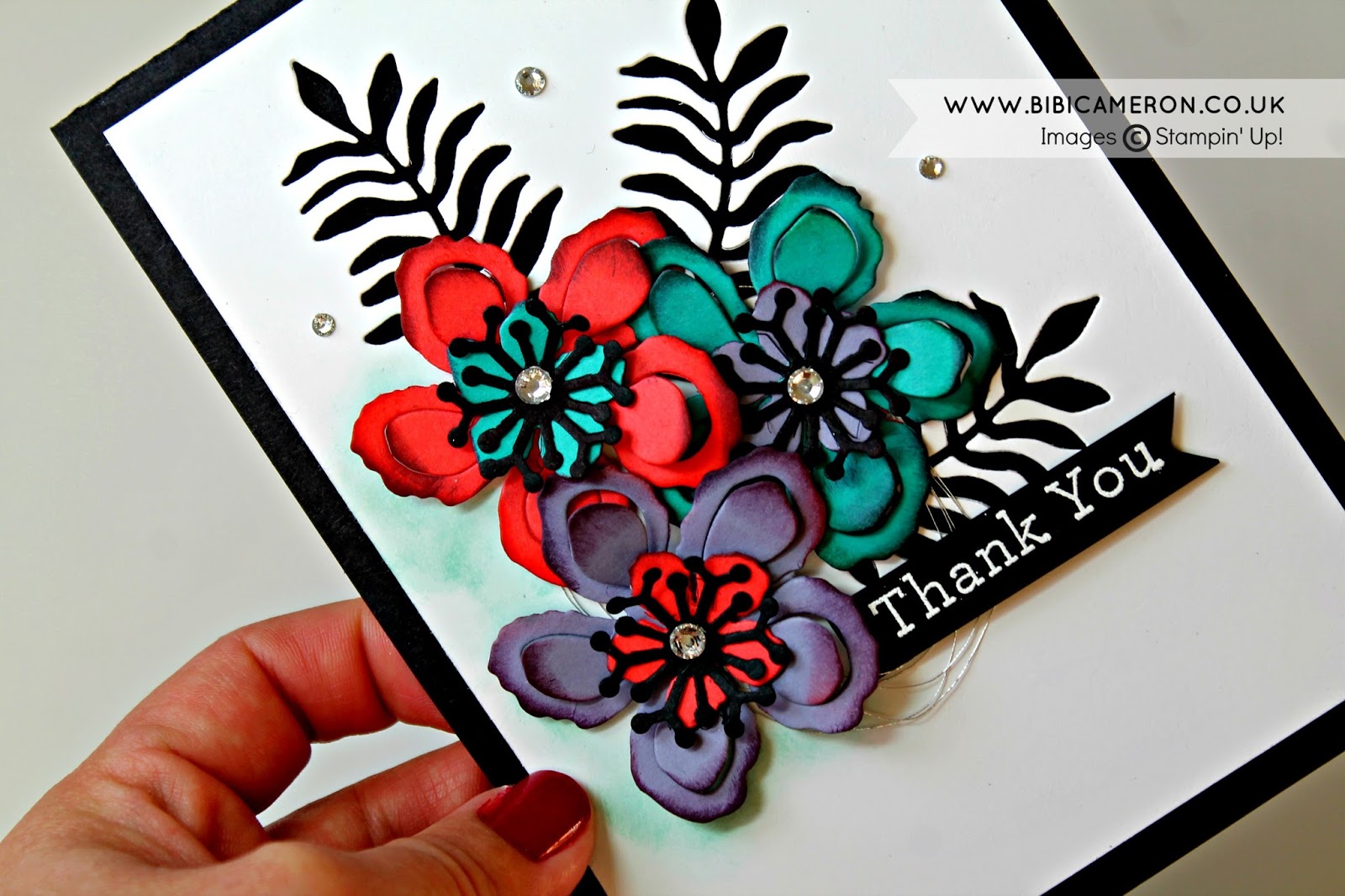 To complete this project I created a small banner using black card stock, one stamp in "an open heart stamp set", Versamark clear ink, white stampin' emboss powder, and I pasted silver metallic thread behind it with a glue dot.
I felt that the card need an extra thing so I pasted a little bit of washi tape at the top.
And I used stampin' demensionals to paste the front panel to a black card stock card base.
This is the inside of the card:
I hope you like this project and please feel free to leave a comment or ask any question, I"ll be happy to hear from you. x Bibi
Click here
or in the pictures below to order Stampin' Up! Supplies
24 /7
Built for Free Using: My Stampin Blog