I'm writing this post in advance so while you read it my family and I are celebrating the birth of our 3rd child and first baby boy today! Yah. I might be at the hospital with baby in my arms after having an arranged c-section this morning and I'm delighted to share my good news with you as well pictures of the birthday card I made for my wee boy and for Global Design Project this week.
We have a fun Theme Challenge waiting for you: Balloons! So I really hope you can join us by clicking here!
So for this theme challenge I used Balloon Celebration bundle from the spring summer catalog 2016. it has 28 individual photometer stamps. 28!!!in a single set and also a stunning coordinating punch. I see myself making many different cards with this tools ASAP I get better after the delivery of my baby.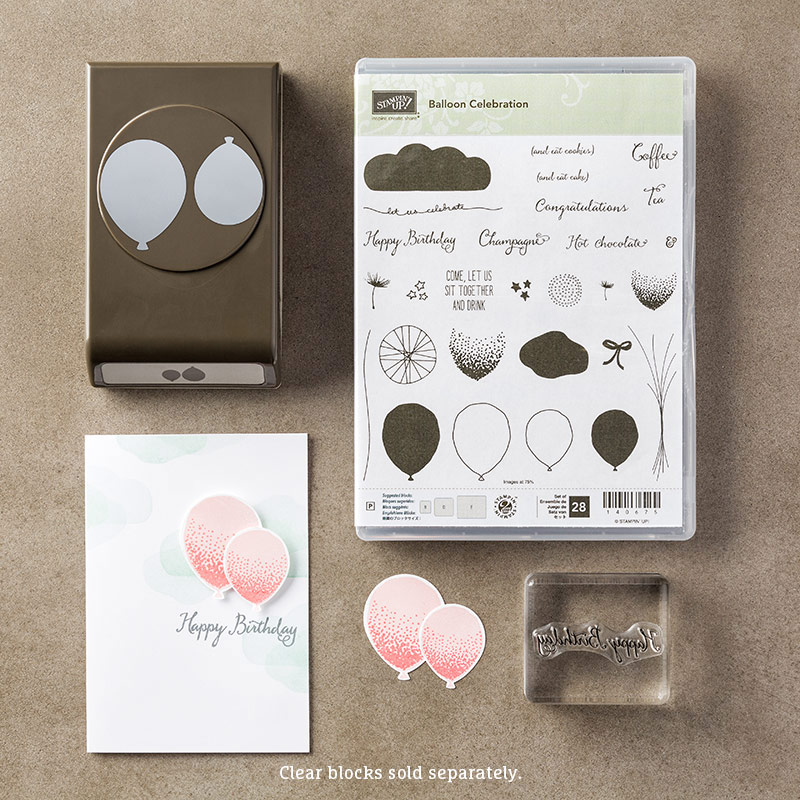 I had in my head the idea of adding our family to the card today so I grabbed bear hugs stamp set to add Mama bear, Daddy bear, big sister and mini sister bear, with arms wide open and smiley faces to welcome the new member of our family.
This is simple card but it has a lot of detail so I decided to make a video to show you how I have made it. the video will be available in around 15- 20 days here in my YouTube channel as I sadly couldn't finish it by today.
I decided to make a very simple design at the front as inside is all the fun!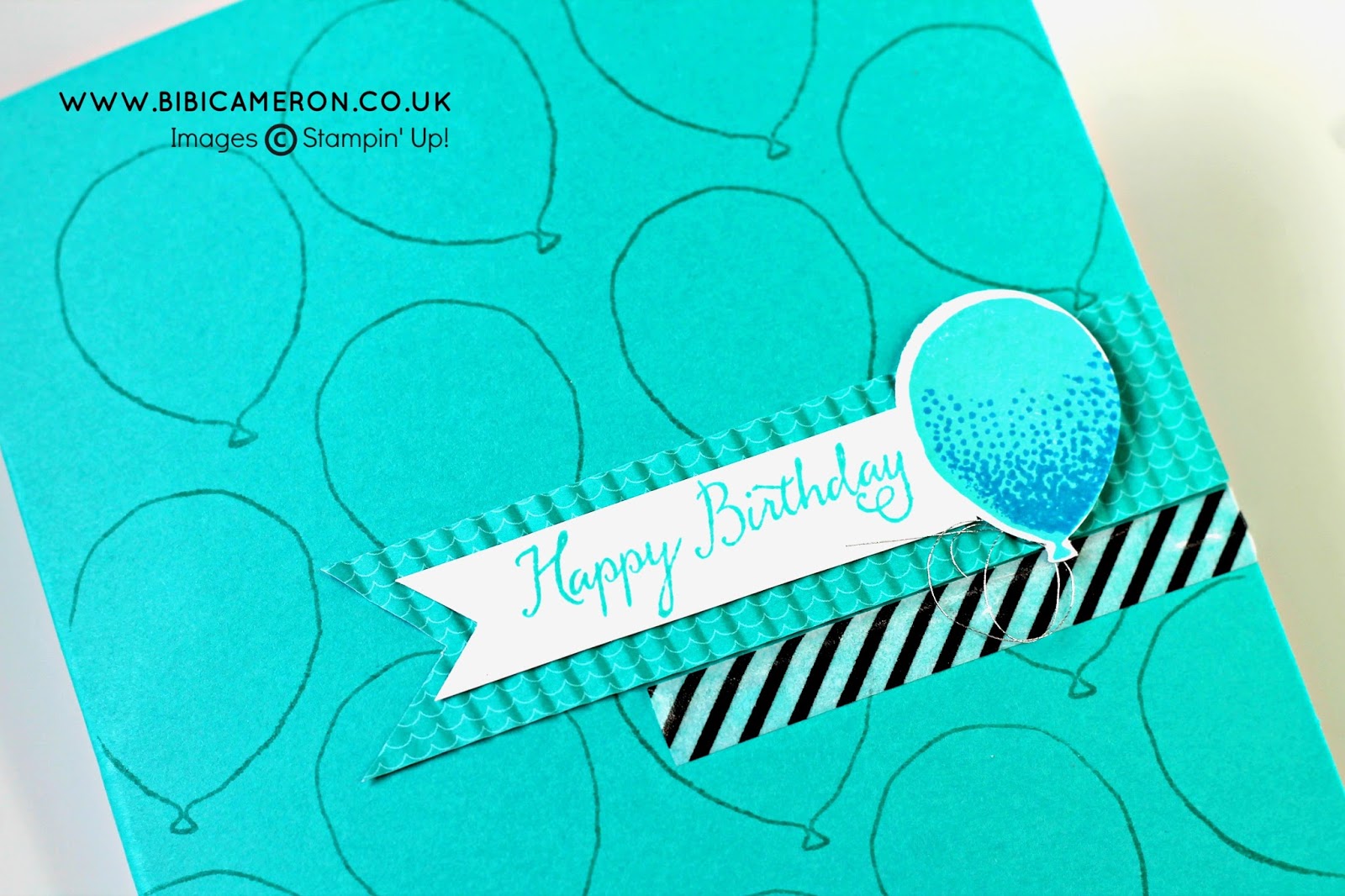 (tone on tone . Ink and card stock colour: Bermuda bay)
Materials Used
Stampin' Up! stamps and die cutting tools :
Balloons celebration stamp set

Balloon Bouquet Punch

Bear Hugs Stamp set
Bear Hugs framelits dies
Rotary alphabet ( welcome baby)
Stampin' Up! ink colours :
Bears: crumb cake, early espresso, crushed curry ( chicks) , brushing bride ( ears and nose) , real red and perfect plum ( mama and sister skirt and bow) , cocumber crushed ( papa bear's hat).
Balloons: pool party, pacific , Bermuda bay
Embellishments: silver metallic thread , washi tape, basic pearls from Stampin' Up!
Paper colours: whisper white and Bermuda bay
I hope you like this card and the video and I'm looking forward to read your comments please apologies as I'll be unable to answer comments or emails for a while. I'll have my hands full with Baby Emma, teenager Paula, spoiled hubby Derek and now baby Harris. 🙂
I can't wait to share some pictures of the baby with you when I get home. Will he have the eyes of his father or mine? My hubby and I in the picture in 2005, we were not married by them but in love with our remarkable Scottish/ Latin differences.
Thanks for stopping by
X Bibi
Click here to visit my shop
or in the pictures below to order Stampin' Up! Supplies used to make this card
24 /7
Built for Free Using: My Stampin Blog