I'm recycling an old post just to share with you the black and white version of the butterfly cushion covers I made in a previous post applying a technique to stamp on fabric with Swallowtail stamp from Stampin' Up! acrylic paints + fabric medium.
Swallowtail is a huge butterfly stamp, it measures 5-1/2″x4 1/2″ inches= 14x 11.5cm and it is ideal to create not only papercraft projects but home decor elements. I completely love it as it is truly unique!
This will be the Xmas present for Yasmin one of my Colombian cousins who fell in love with my cushion covers idea when she saw the pictures on Facebook and as my daughter is travelling to Colombia I thought this might be a nice handmade Xmas present for her and a perfect match for a black couch she has in her tv room.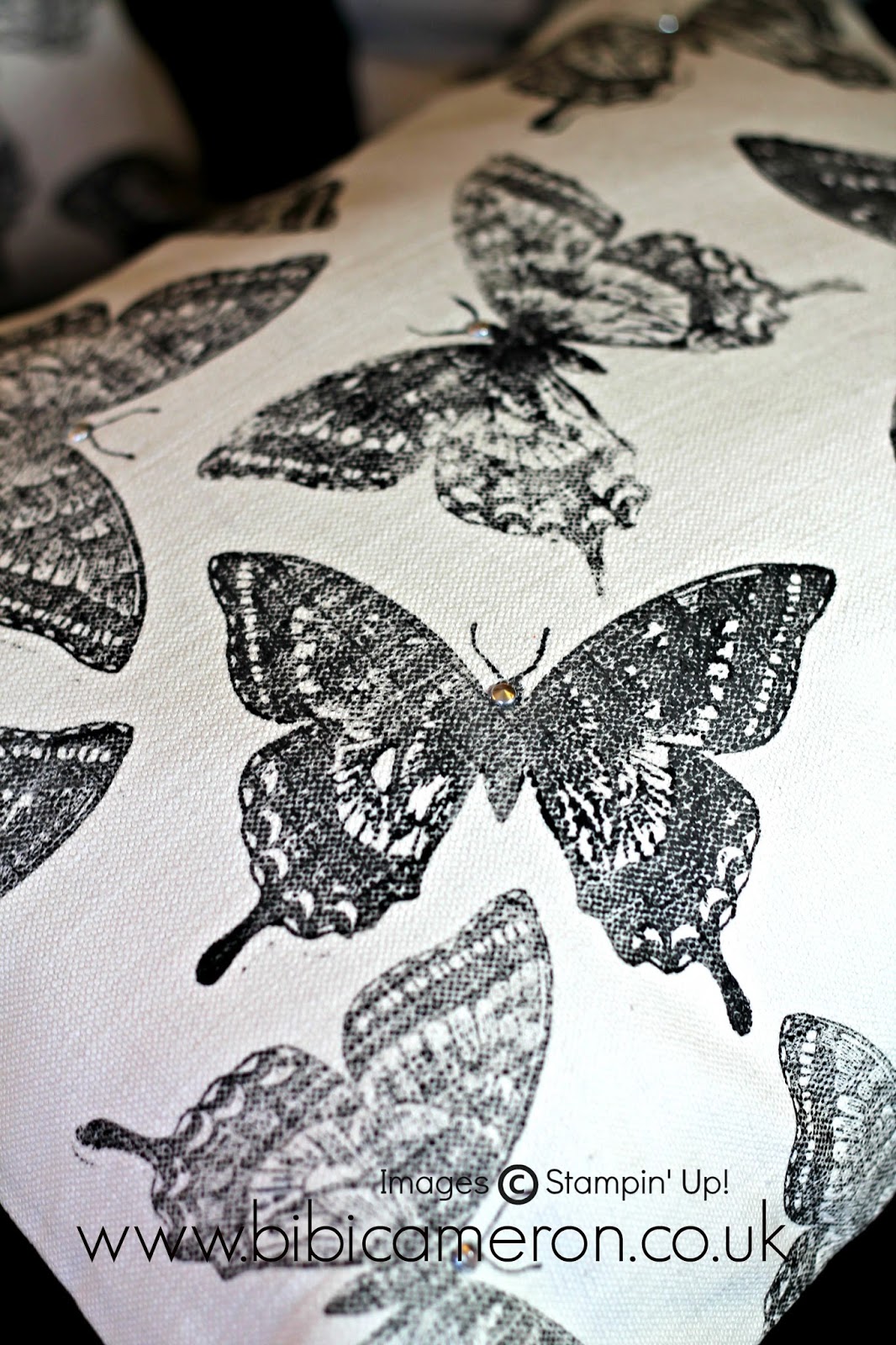 I made 4 large cushion covers (20″x20″ inches = 50x50cm) using upholstery fabric a blended Ivory cotton-polyester and a black high-quality chenille for the back of the cushion covers. I also made a kind of carry bag with handles as shown in the picture below. I added a small embellishment to the bag using with Bold Butterfly framelits dies and with the Rotary Alphabet stamp I stamped the name of my cousin.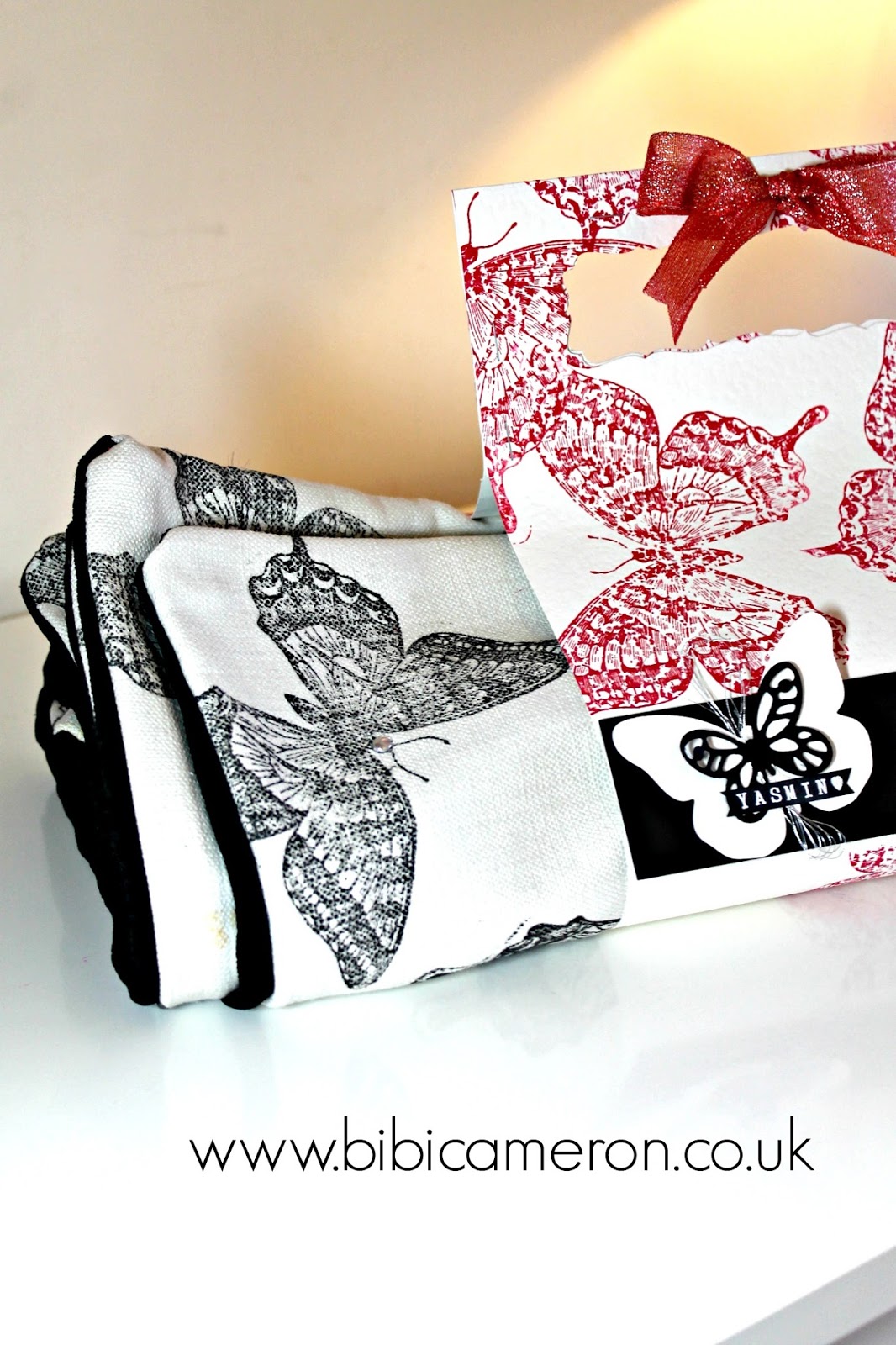 Find tutorial to stamp on fabric here and keep an eye on my YouTube channel as I'm making the video as well to show you the whole process and how I sew this cushion covers.
Thanks for stopping by!
x Bibi
SUPPLIES LIST
Butterfly stamps listed from larger to smaller size..Affiliate links applies at no extra cost to you. Thanks for your support.