It's Monday and on Global Design Project we got a new weekly Challenge for you. We had the mission to create something using Real Red, Old Olive and Crumb Cake colours from Stampin' Up! and I made pillow boxes and goodie bags.
My daughter Paula is traveling tomorrow to Colombia – South America to spend Xmas and New Year Eve with my family there, and this bags were just perfect to package some of the smallest and lightweight items I'm sending away. I have a "HUGE" family so I also send a bunch of Xmas cards, handmade presents and money envelopes … Phew! It was a pile of work but worthy.Click here to see the handmade cushion covers I made as Xmas present for one of my cousins using the Swallowtail stamp (Stampin on Fabric).
I have used the Gift Bag Punch Board to make the goodie bags, Reason for the Season and Lovely as a Tree stamp sets to stamp the paper to make the boxes and bags and Talk Tag Stamp set to create the tags. To stamp the names in the tags I used Alphabet Rotary Stamp, to cut the leaves on the pillow boxes I used the Bouquet L Bigz die and to make the pillow boxes I used an old die I have but you can get a very similar Square pillow box die from Stampin' Up! Please find complete supply list at the bottom of this post.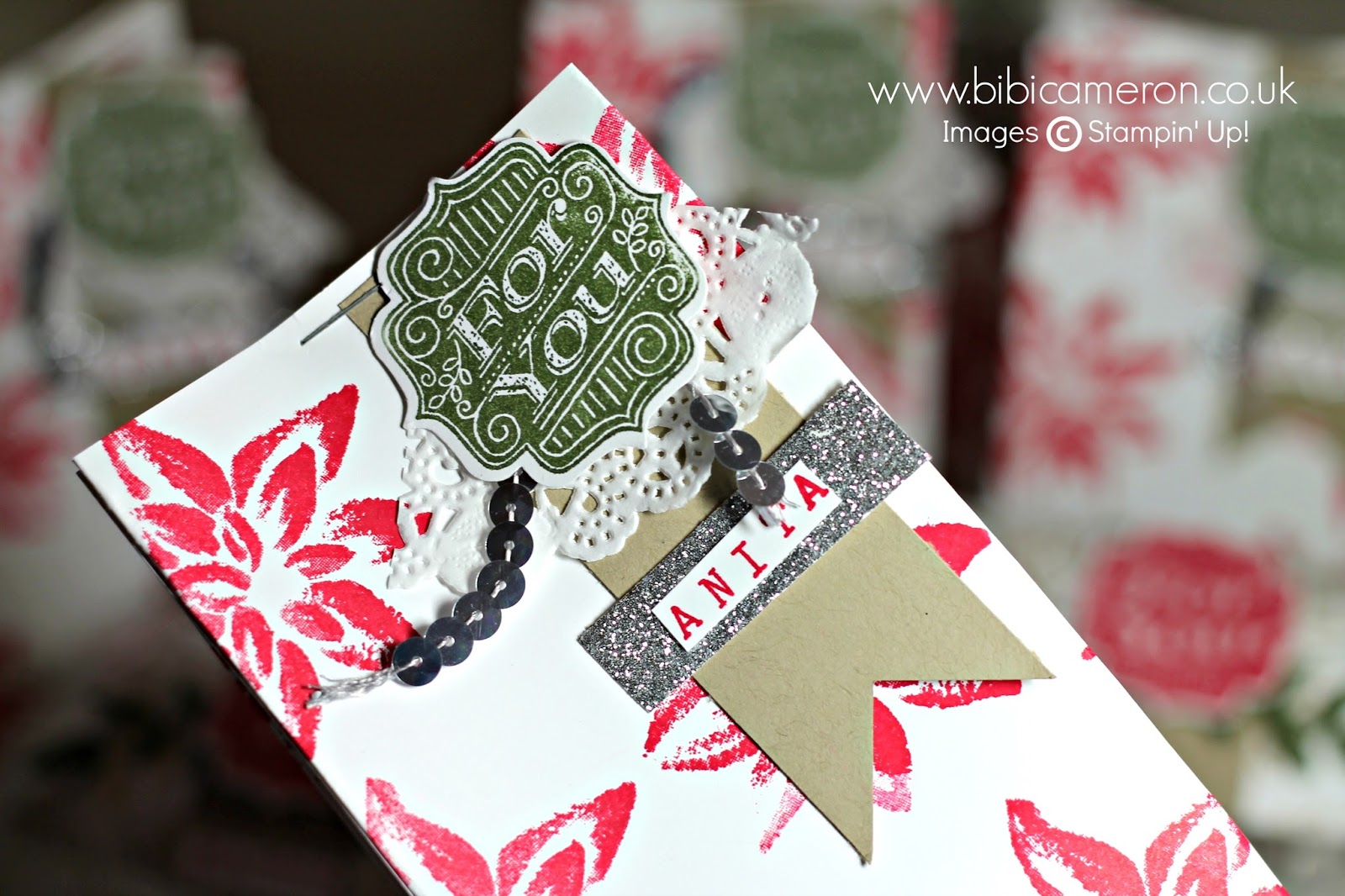 You can also participate in weekly challenge and share your projects and ideas with talented paper craft artist around the globe . Click here to join the challenge of this week!
Thanks for stopping by and do not forget to leave a comment, I would love to hear what do you think about this project. x Bibi
Supply list:
Built for Free Using: My Stampin Blog