Hello there! when making a card for Global Design Challenges I can't focus in a single idea so for today's sketch challenge I decided to go ahead and post 2 different cards 🙂 In the pictures below a sympathy card made using Heartfelt Sympathy Stamp set or please click here to see the other card I made using the challenge sketch.
I wasn't sure about using black background for a sympathy card or any bright colour but this was the result of the first trying. I'll be making more sympathy cards using this beautiful stamp set to explore more possibilities and I'll be sharing them with you when I get them done.
I think that making sympathy cards could be a difficult task when we think too much in saying with them how much we care when someone lose a beloved person. We want to make complicated foldings, using intricate dies or embellish them with as many accessories as possible and if possible pack them in an embellished box as well but as Nicky Dexter ( UK SU Demo) advice me: it is better to keep it simple as what is important is what we write inside.
So when the hard time of sending away a sympathy card arrives simple handmade cards are not only special because each one is unique and was carefully done by loving hands of a crafter but because they give us the opportunity to take the time to write a message from our heart.
So that I kept this card simple and I added small flowers embellishments made with the little flower in the tree builder punch and rhinestone basic jewels. All materials you can purchase in my Stampin' Up! shop here or from the carrusel listed at the bottom of this post.
You can also participate in weekly challenge and share your projects and ideas with talented paper craft artist around the globe . Click here to join the challenge of this week! here you also have a picture of my 2 cards for today. Which one is your favorite?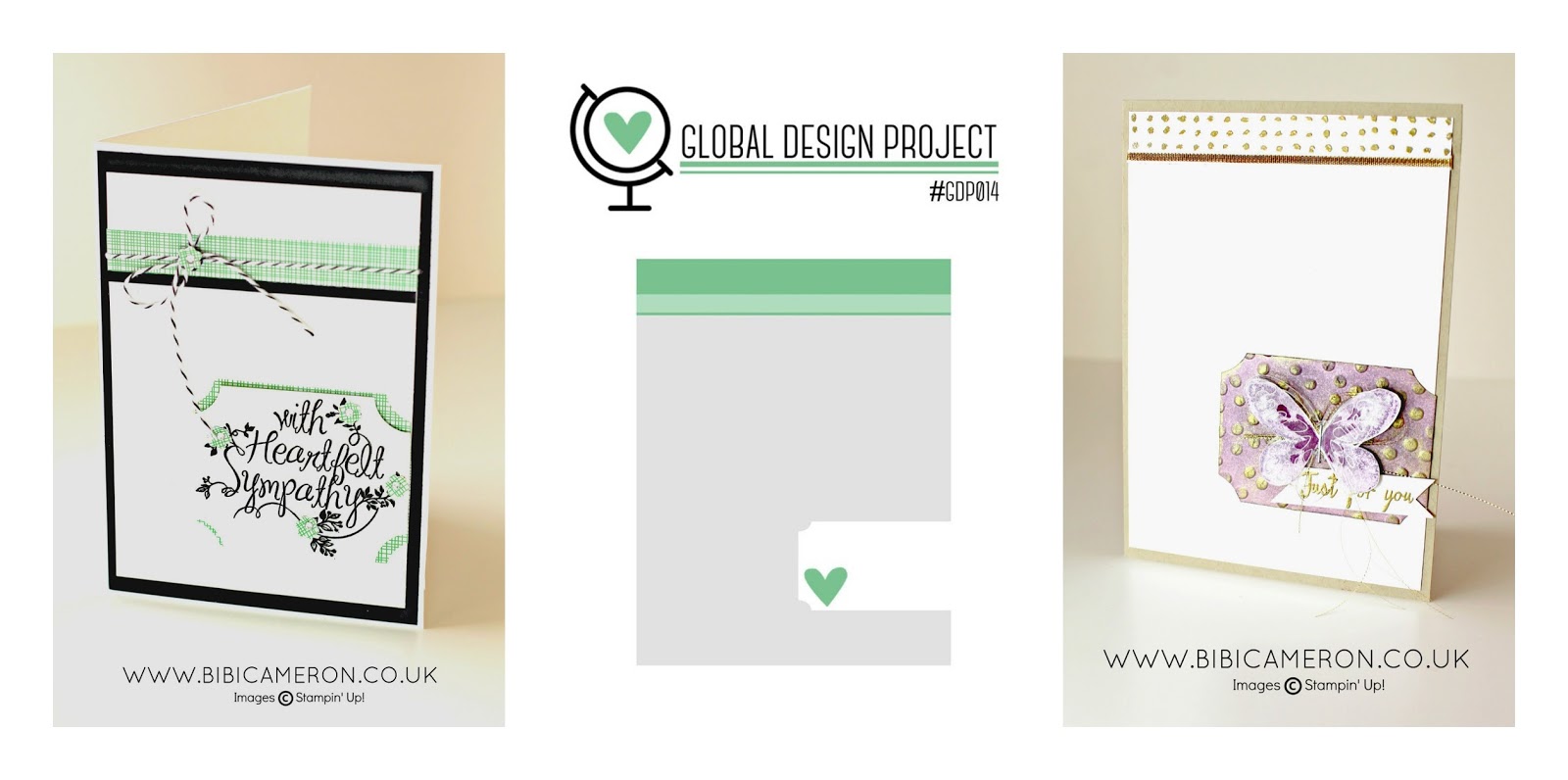 Thanks for stopping by and do not forget to leave a comment, I would love to hear from you. x Bibi
Supply list:
Built for Free Using: My Stampin Blog