Learn how to stamp on fabric with acrylic paints and Swallowtail and Larger Than Life Alphabet and numbers stamps from Stampin' Up! I made 2 decorative cushion covers to demonstrate this technique and the stunning image I got with Swallowtail Stamp.
I think the results are quite spectacular. I hope you like them and enjoy Stamping on fabric!!
CLICK TO ACCESS TO FAQ AND TUTORIAL / see coin purses hand stamped/ see cosmetic case project
Swallowtail and Larger than Life Alphabet and Numbers are superb to stamp on fabric. Use them to make light upholstery projects like throws, canvas, lampshades or any home decorative handcrafted items made out of fabric, leather, glass, wood, paper … I also can imagine a scarf, a fabric belt, a personalized apron made with fabric stamped with this huge butterfly.
I stamped the name of my daughter on one of the cushion covers using Versamark clear ink and silver emboss powder. After washing the name of my daughter remained gray but the sparkle of the embossing powder fell of so please be aware that this technique works for items that do not require washing ( this was an experiment only)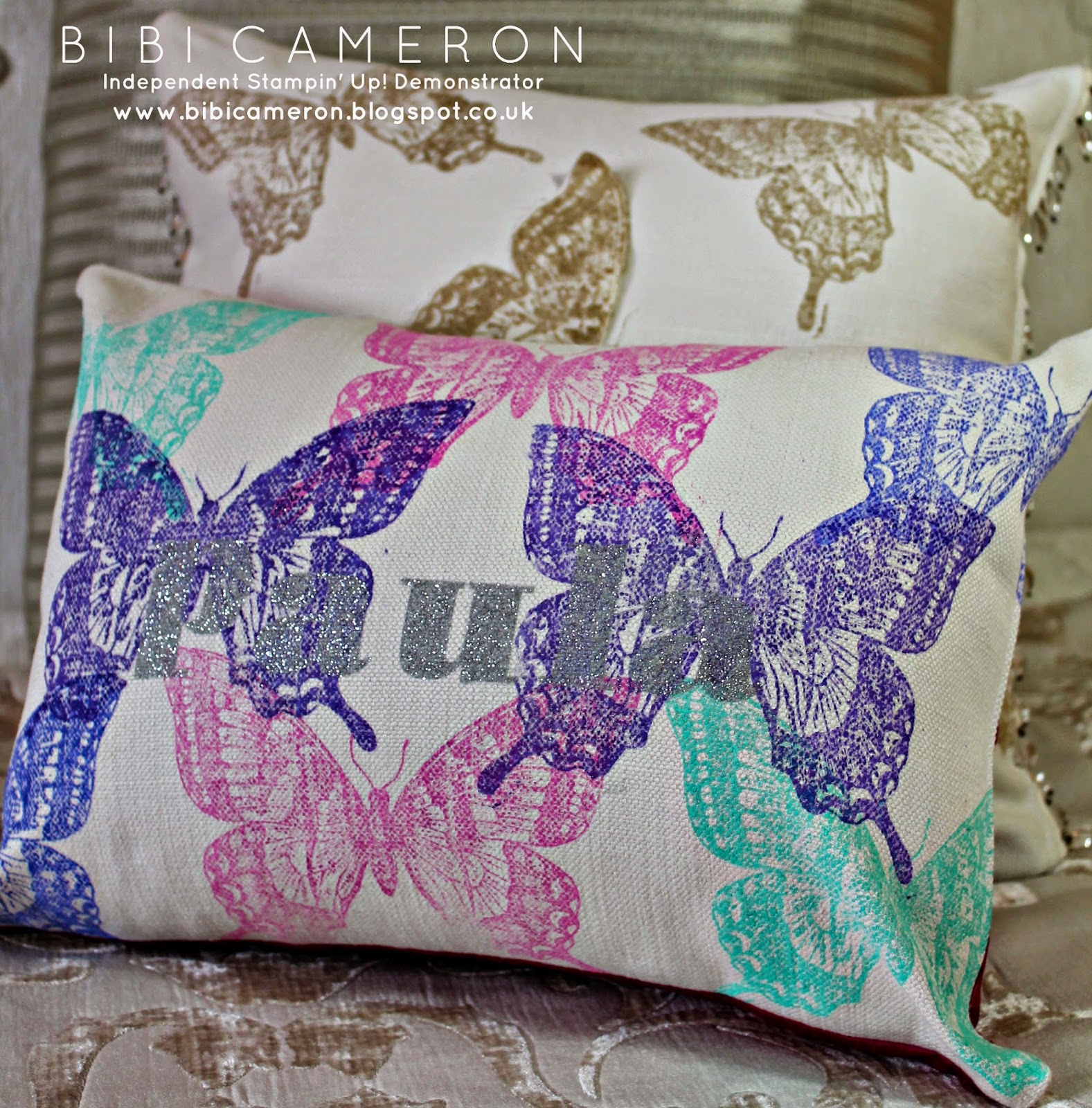 The technique promises crisp images up to 20 washes. Cold water, handwash recommended,
I'll be featuring more sewing projects with Larger Than Life Alphabet and Numbers Set of 38 clear stamps, ideal for personalized projects.
Thanks for stopping by!
Buy these 2 beautiful stamps by clicking on the images below!!
Built for Free Using: My Stampin Blog