Hello crafty friends, It is an impossible mission to select my favourite Spellbinders- 2023 Holiday products.

There is too much to choose from but I decided to pick up 2 main items:
Every collection I designed in collaboration with Spellbinders contains supplies I dream of having in my stash so that's why.

Snowflake Card Creator
The Snowflake Card Creator includes 12 dies all of which can be used individually.
Great to cut shaped card bases ( 5-3/4 " x 5-3/4″)
Good to create projects of any size.
It is also good to mix and match with other sets to create different occasion cards during the winter season.
It will allow you to create the base/ canvas for different projects.
Use it as a background decorative piece.
Create die-cut windows for shakers or different scenes.
Die-cut decorative elements for different papercraft projects.
Snowflake Wishes
The Snowflake Wishes stamps and die set contains 3 word dies, 27 coordinating stamps, and a banner that will allow you to put together sentiments for any occasion cards.


Some sentiments in this set are quite unique! Love them.
Believe You Are Enough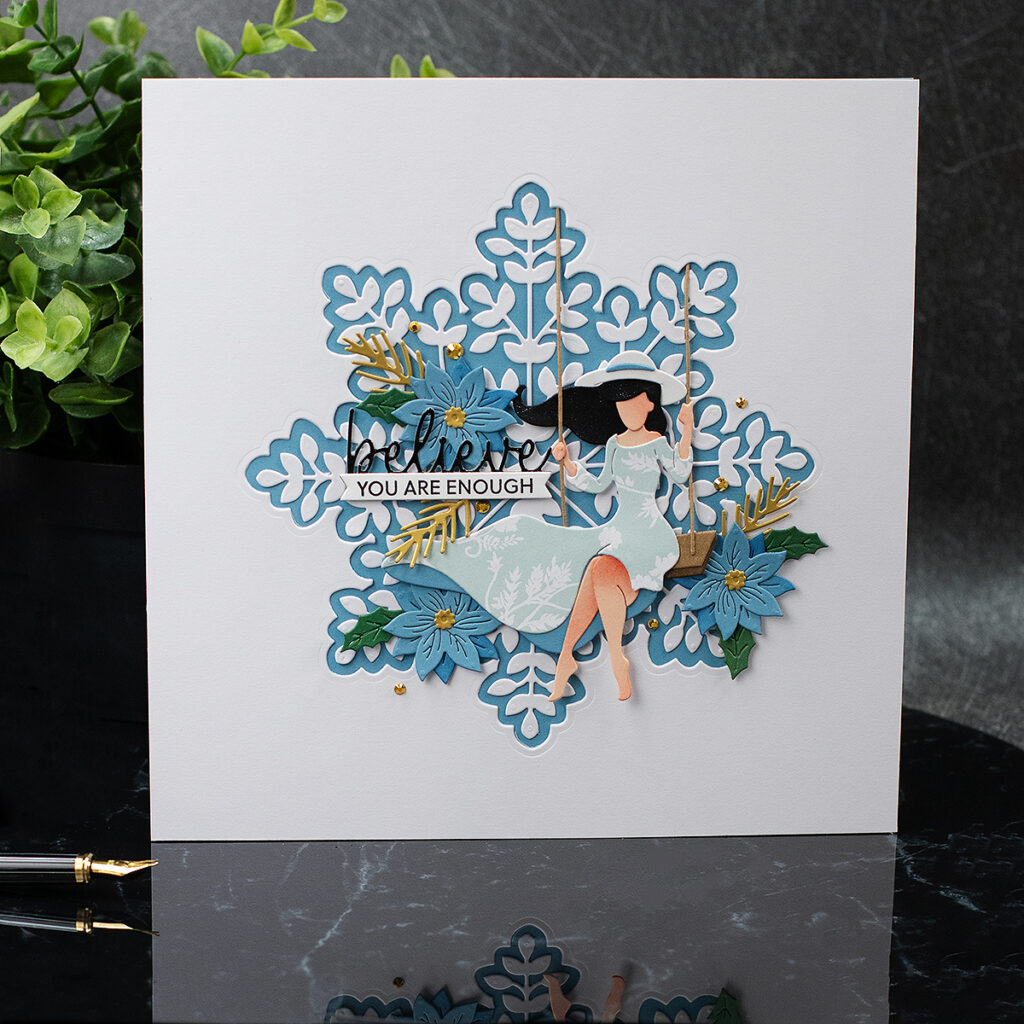 Project Recipe
Watch the cardmaking process…
This composition measures 8″ x 8″ but remember you can make projects in smaller sizes.
Even though it is not a holiday product, I couldn't resist using the girl in the swing dies.
You might know, I love mixing and matching any occasion dies to create or complete seasonal projects.
This very simple composition is beautiful, and it can be a great encouragement little gift for a girl.

Believe Never Lose Your Faith
Card Recipe
Here is a 6″ x 6″ partial die-cut card base idea.

To create a background/base for this card, I used the die-cut snowflake leftover border from die-cutting the intricate snowflake from another project.
For the toppers, I used the Hemlock, Cones & Chickadees die set, this set contains dies to create mini pine cones and those were irresistible to me.
The image in the packaging was my guide to do the colouring and must admit that I didn't watch Susan's tutorial here… if so my pine cones will look amazing but I wasn't close to any internet source when I was creating so I decided to try my best.
When following Susan's tutorials the results are always better.

Sending Love & hugs this Christmas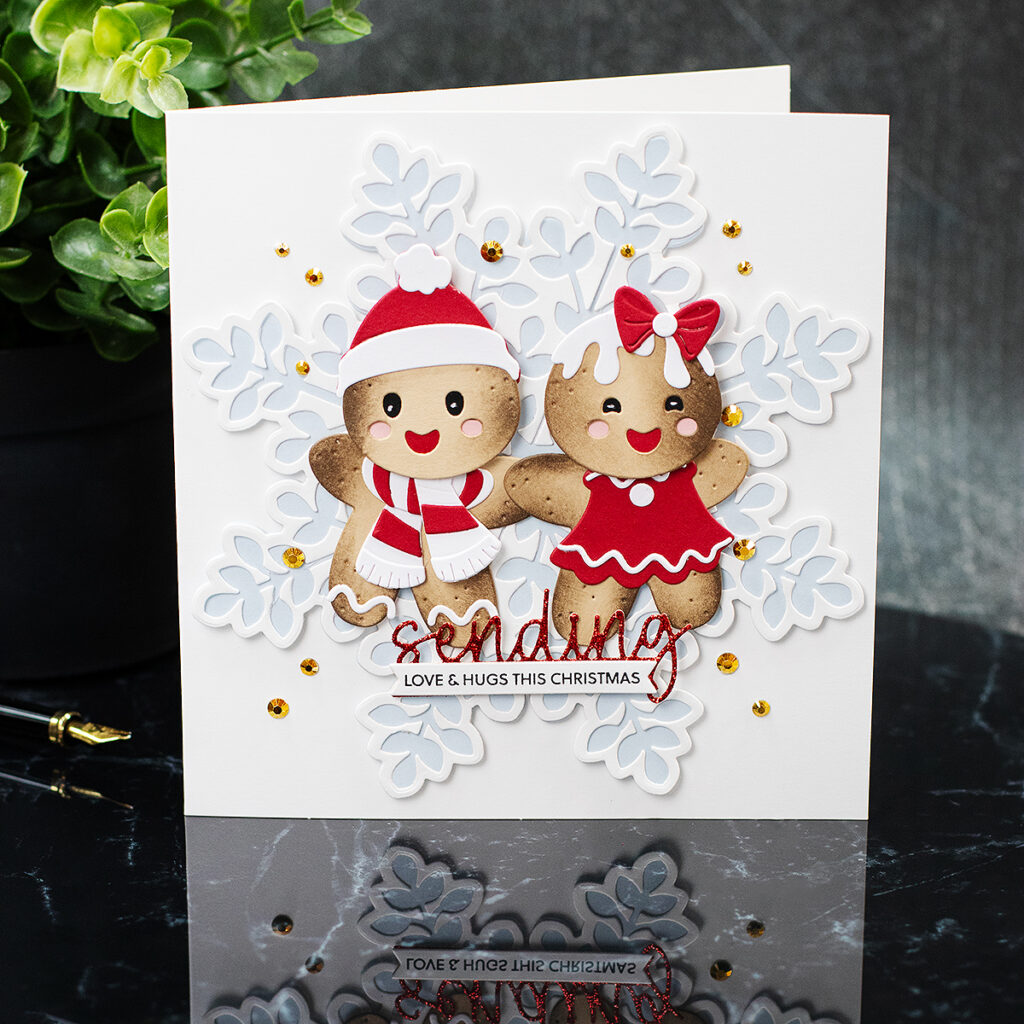 Card Recipe
This is a 6×6-inch card and I just used a large snowflake in the background to show you another super simple idea.
My friend Yana Samakula made the most gorgeous cards with the Dancin' Gingerbread Etched Dies, reason why this set has been sold out everywhere.
All the Spellbinders Dancin dies are adorable so they are defo in my top 10 faves this season too.
Wishing the Very Best to You Both
Card Recipe
This is a 5-3/4 x 5-3/4 card… very generic to send good wishes to couples this Christmas
It features a rather quirky design with the snowmen holding hands and they seem to be totally in love.
Snowman Scene Etched Dies is from the Snowglobe Collection by Simon Hurley. I also love this collection.
Cards Recipe
Blog Hop
Giveaway
To celebrate this release, Spellbinders is giving away a $25 gift certificate to 3 lucky blog readers – selected from their blog comments section here.
The Giveaway closes on Sunday, November 19th, at 11:59 pm MST. The winner will be announced over the Spellbinders Blog Here.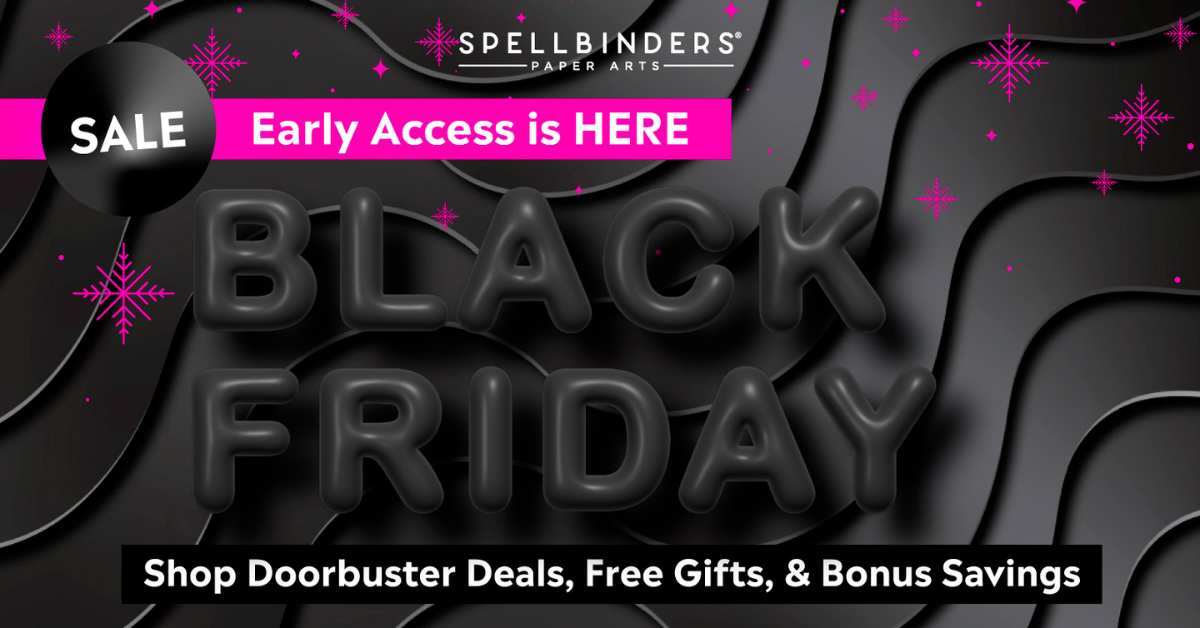 Thirsty for more?
That's is all for today
Thanks for stopping by.
x Bibi
Supplies List
Affiliate links apply at no extra cost to you. Thanks for your support.