Hello everyone! I'm passing by to share ideas on how to use the Spellbinders Snowflake Ornaments Stencil.
This stencil is part of my latest collection called Bibi's Snowflakes and it is super easy to use.
Spellbinders Snowflake Ornaments Stencil
The Snowflake Ornaments Stencil is a pack of two 6″ x 9″ layering stencils and 2 circle mask.
It will allow you to create a Christmas bauble in 2 different sizes.
One of the stencils (first layer) have elements to create the circular Chritsmas baubles.
The second layer includes two different bows designs and a string.
Key Tips
Use 3 different ink colours : a light , a medium, and a dark one.
To add metallic accents or shine you can use metallic inks.
You can use pastes or musses but this will invilve longer drying times and it can also add dimention that would not allow you to stencil ther images over.
Use the ligter inks to create the circular image and darker ink to stencil the decorative elements.
Apply darker ink at the edges of the images to add vulome and interest.
For the bows you can use two different ink colours of the same family (light and dark) or do not reink the brush when stenciling one of the loops so one of them will look ligther in colour.

Snowflake Ornaments Stencil Card Samples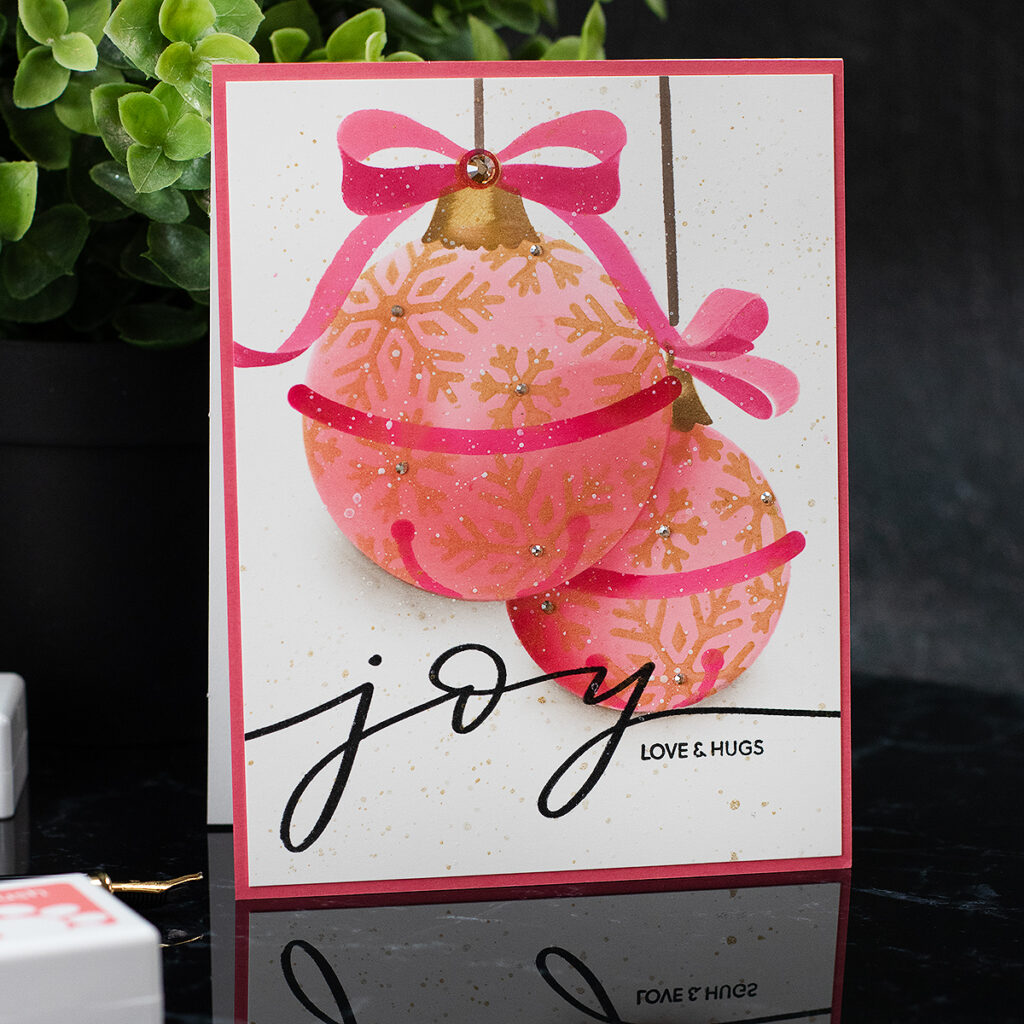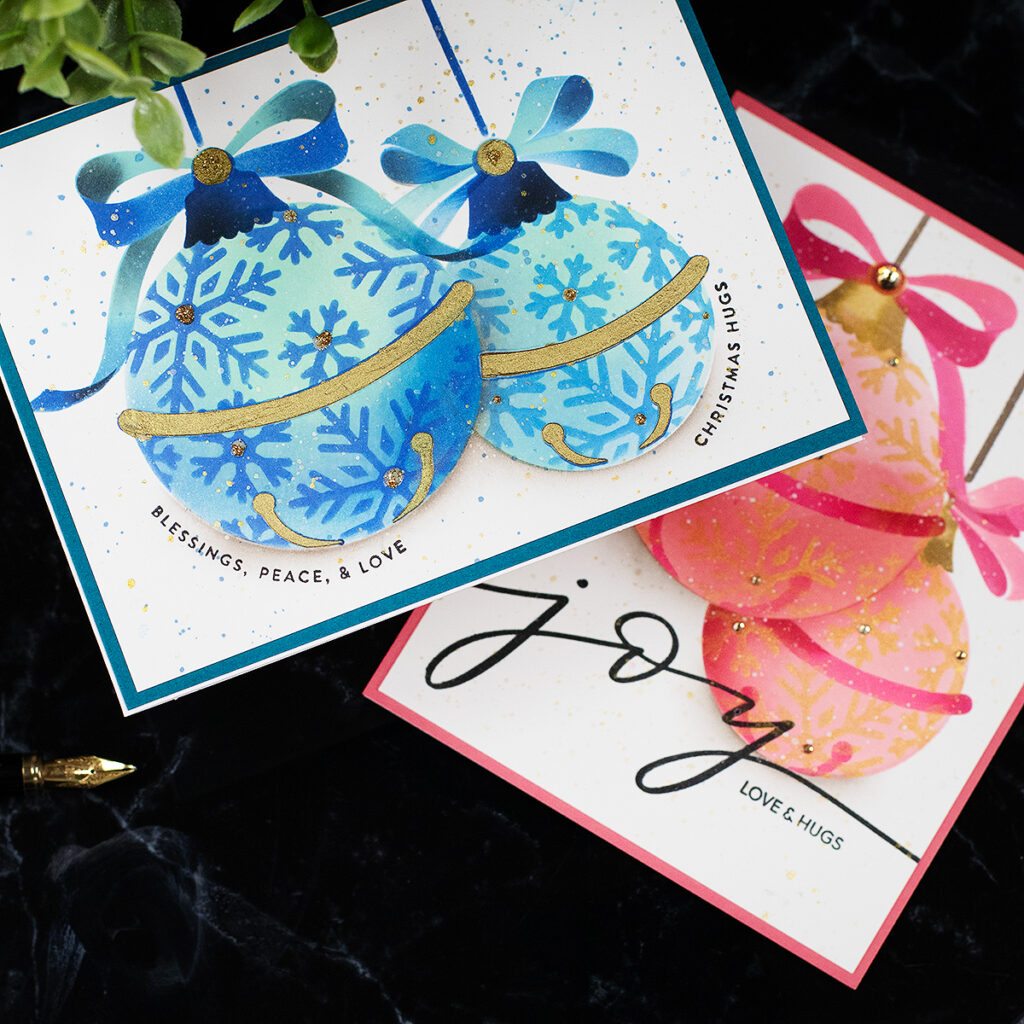 Thirsty For More?
That is all for today
Thanks for stopping by.
X Bibi
Supplies
Affiliate links apply at no extra cost to you. Thanks for your support.