Hello there! Today I'm joining a fun Instagram Hop + Giveaways with Altenew and I'm sharing an easy and quick floral-shaped card ideas using the new Build-A-Garden : Cheerful Coreopses set.

Build-A-Garden: Cheerful Coreopses
The Cheerful Coreopses Build-A-Garden set includes a large stamp set, a set of layering stencils to quickly add colour to the stamped images, and a blending brush.

You can also get the Build-A-Garden Cheerful Coreopses Add-on Dies that will make this type of shaped card possible.
I'm also sharing a sneak peek of new ink available soon. The colours are stunning!
Easy Floral – Shaped Card
This card measures 7-1/2″ x 6″ card. I know is an unusual size and it has no dimensions for easy mailing.
To make the card base, you will need an A4 sheet of cardstock folded in half.
Then you will need to do some partial die cutting to cut the top of the card base using the Build-A-Garden Cheerful Coreopses Add-on Dies.
You can glue the stamped/ stencilled image over, cut any excess cardstock and add a sentiment.

Key Tip:

Replace one of the cutting pads of your die-cutting machine for a self-healing mat to get a very nice and smooth finish at the back of the partially die-cut card base ( no marks)

Most of the self-healing mats measure 3mm thick so any mat will work.


Instagram Hop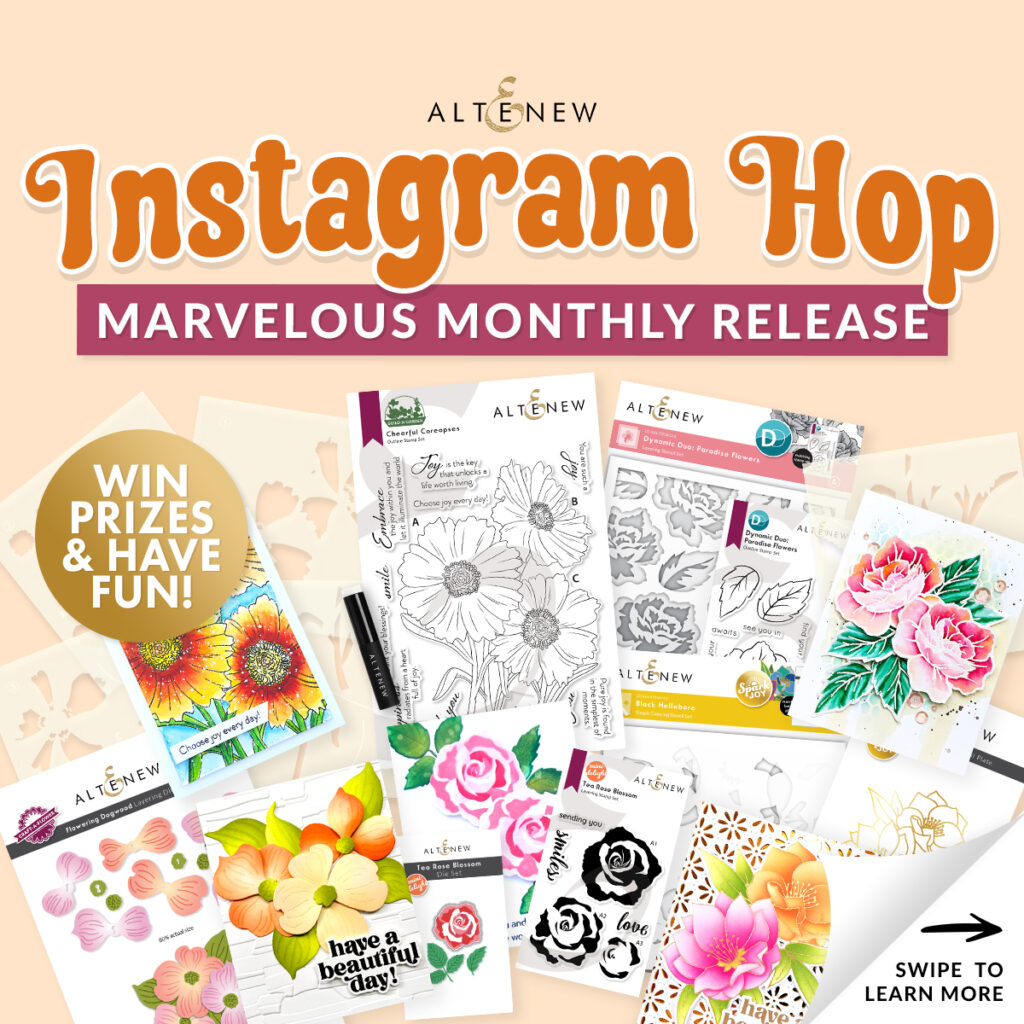 Supplies List
Affiliate links apply at no extra cost to you. Thanks for your support.