Hi Crafty friends, Colorado Craft Company is having a new Anita Jeram sea-themed release… It is Gorgeous!
Cards Recipe
So for today, I'm sharing 5-3/4″ x 5 3/4″ inches cards made using:
The Cardmaking Process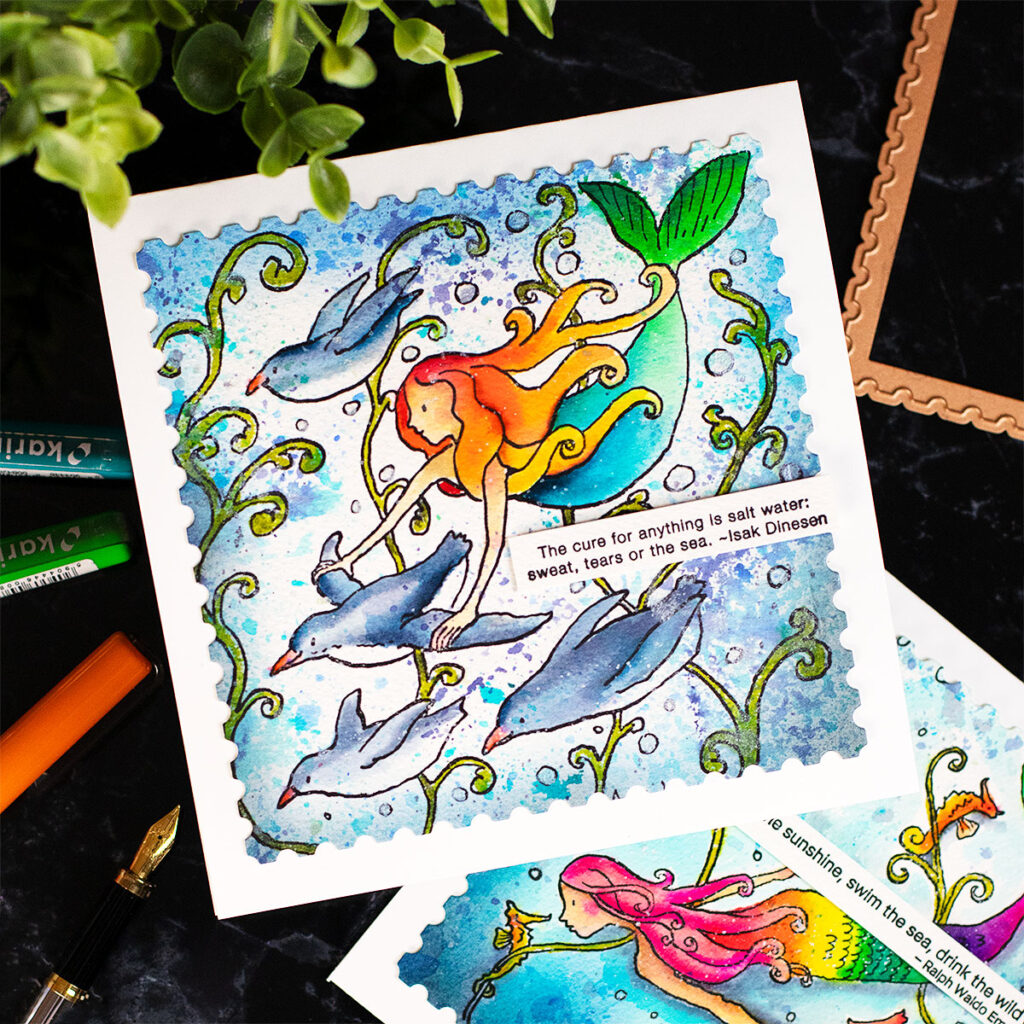 After applying colours to the images, I diluted the ink of the blue Karin marker and applied it to the background trying to leave a white edge between the ink and the coloured images ( to avoid bleeding)

You don't need to apply smooth strokes… Just go as messy as possible BUT remember to avoid getting too close to the coloured images as is 100% sure the Karin markers ink will bleed into the wet paper.

Have a closer look at the images and you will spot the white edge.
Allow each wash of colour to dry before applying others.
Next, apply the ink of any blue marker ( Karin or Zig) over a piece of acetate and spray it with water. Then carefully transfer the inked water droplets to the background around the images ( not over the images to avoid ink bleeding).
Repeat using different ink colours.
You can also splatter black ink and white metallic paint diluted with water for more texture.
To soften the edges apply Royal Pawsitively Saturated Ink and Distress Black Soot using Simon Says Stamp blending brushes.
To finish I die cut the panels using the larger die in the Postage Edge Square Dies by Spellbinders.

Pin Me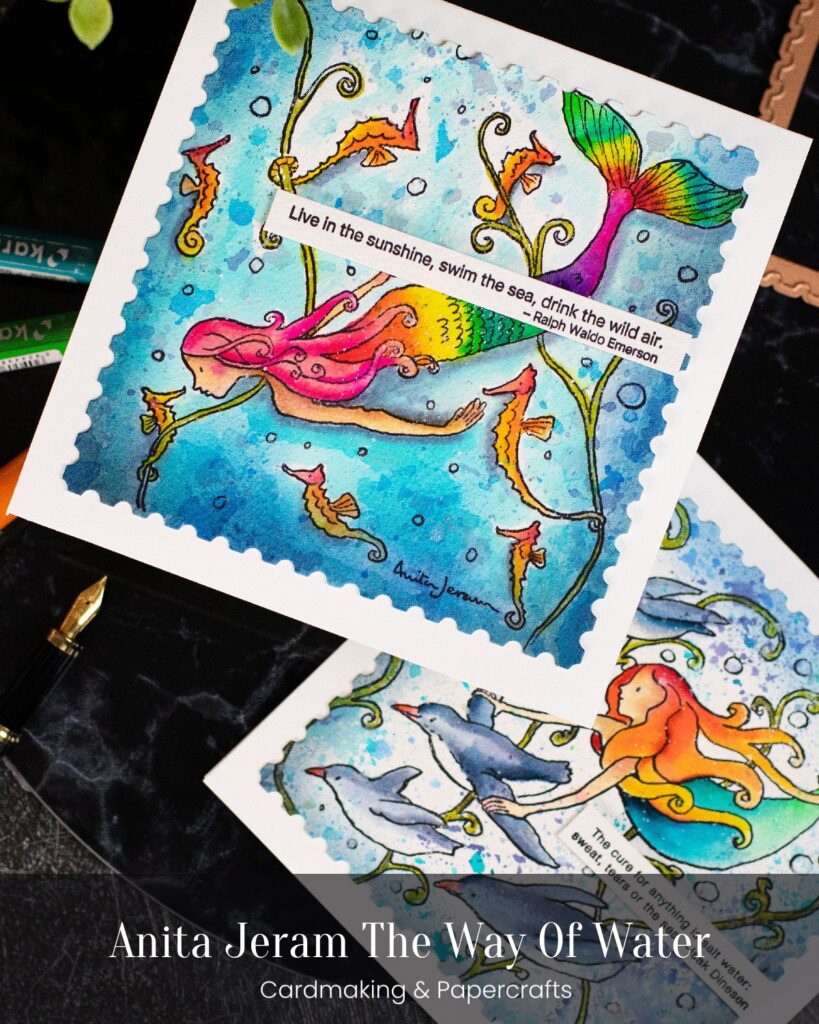 Notes:
Karin markers are amazing to create easy and effortless gradients. Their dispersion is very high so the ink of these markers will move towards any wet area.
It is very important to keep that in mind when adding washes of colour to surrounding areas because the ink will bleed. In this case, you can colour everything using any wet media first and leave the Karin marker application until the end.

Blog Hop
To celebrate this release Colorado Craft is having a blog hop… keep hoping to discover ideas from crafters from all around the globe.
Giveaway

Colorado Crafts is giving away one clear stamp set per each stop on the hop. The winners will be chosen randomly from the comments section.

Thirsty for more?
Below are more ideas using Karin Markers and click here to watch a reel here to see how I do rainbow colouring
That is all for today.
Thanks for stopping by.
X
Bibi

Supplies List
Affiliate links apply at no extra cost to you. Thanks for your support.