Hello Crafty Friends, today I'm sharing an idea to combine elements from 3 different Spellbinders May kits (2022) with a couple of newly released products.
By mixing and matching supplies we can always get the maximum creative benefit.
As I still have Ukraine in my heart, I chose yellow and blue colours to give life to these two slimline cards and I added gold accents and Aura gems.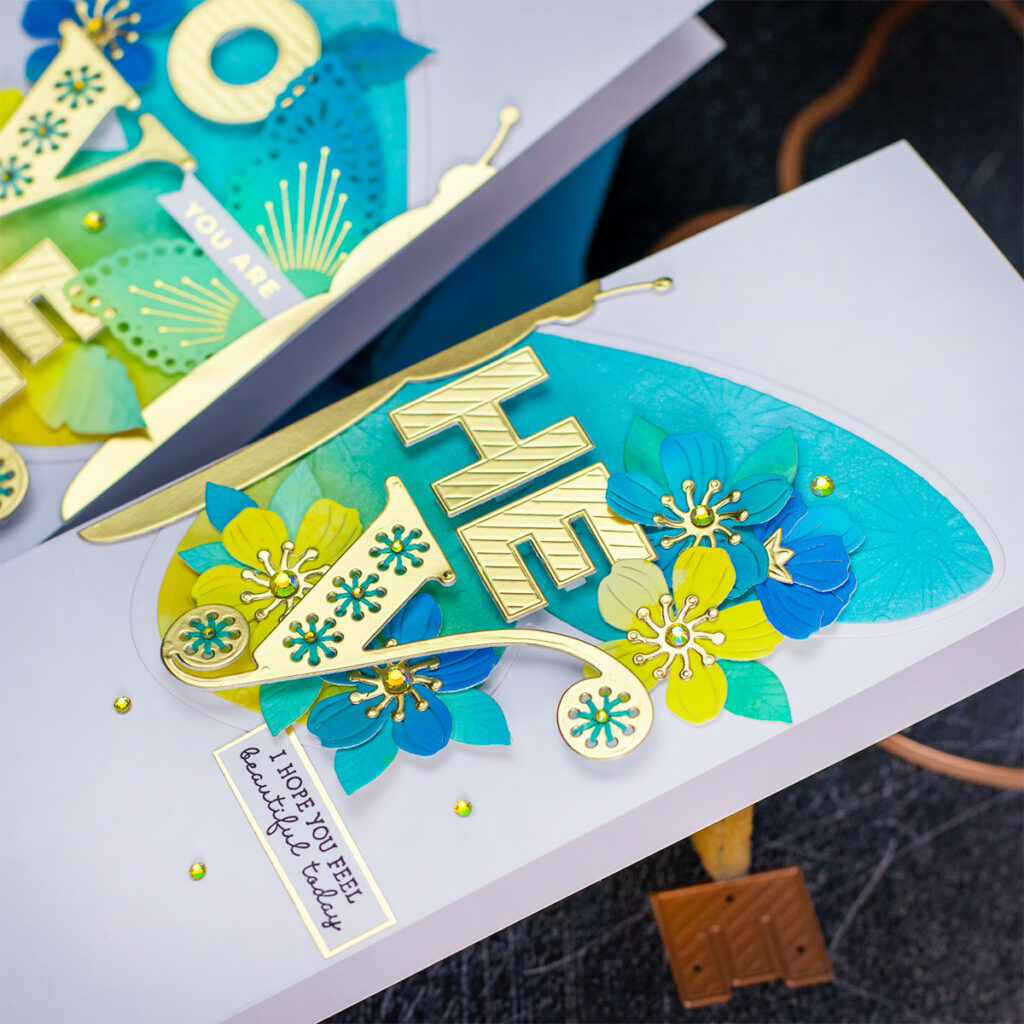 So I thought that could be fun to mix letter dies from different kits to build new words but to complete the word "Lovely" I defo needed the letter "V".
So I used the "Stitched letter V" from a die collection called Stitched Alphabet that will be released soon.
You can explore the Stitched Alphabet Collection here. It is simply spectacular and I can't wait to share more ideas with you.
Cards Recipe
To make these cards I used the following main supplies:
** All supplies used are listed at the bottom of this post. All the fonts in green are clickable links.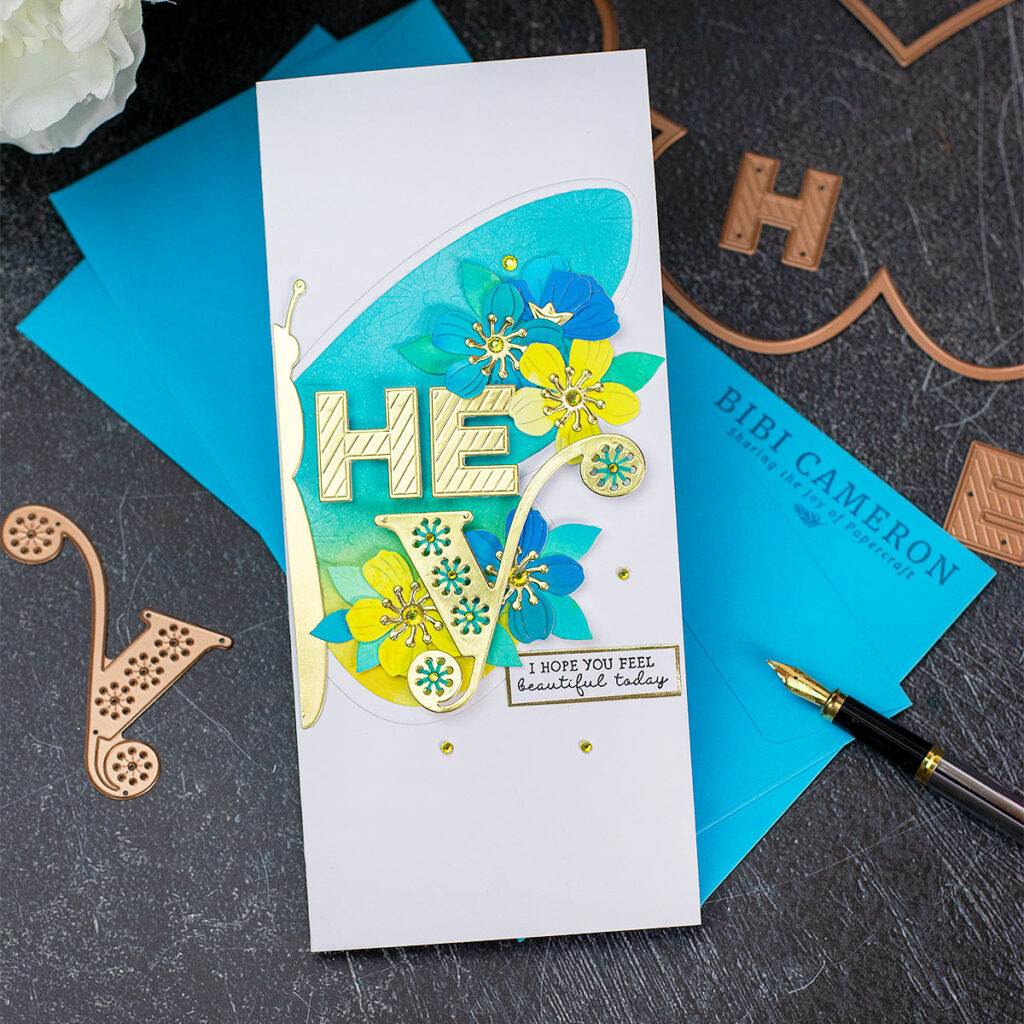 LARGE DIE May 2022
The Large Die of the month is called "Stitched For You "
Contains 42 cutting dies.
Includes fonts and backing plates to die cut the following words: Hello, Thank, Happy, Birthday, Me, To, From, You.
The dies that cut the letters "y", "o", "u", are huge and they are the only dies in the set that will allow you to apply stitches. The other words are complementary and also stand alone.
The word "YOU" complete with the backing plate measures 4-1/2″ x 2-3/4″ inches.
Small Die MAy 2022
The Small Die of the Month is called ""Stitched Hello"
It includes 6 cutting dies.
5 solid letters (H, E, L, L, O) so you get 2 letters "L" for easy and quick die-cutting.
1 stitching backing panel that will cut a pattern to apply stitches into that piece. ( I did not use the background panel today).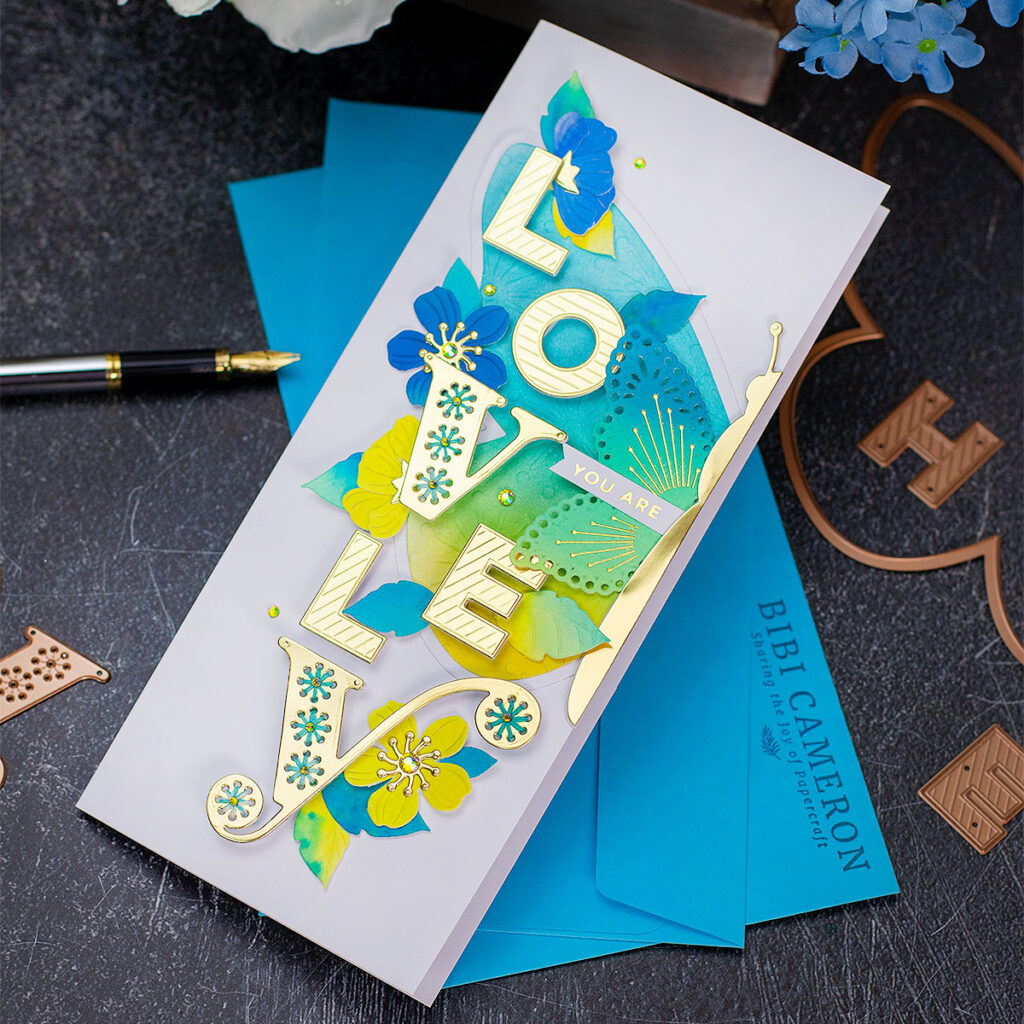 embossing folder MAY 2022
I used the 2 oversized butterfly dies from The Butterfly card Creator to die-cut smooth white cardstock.
Then, I applied Surf and Sunbeam Pawsitively inks over one of them and I embossed it.
Next, I glued it over the white large butterfly (5×7 inches) and cut it in half to make the two cards in the pictures.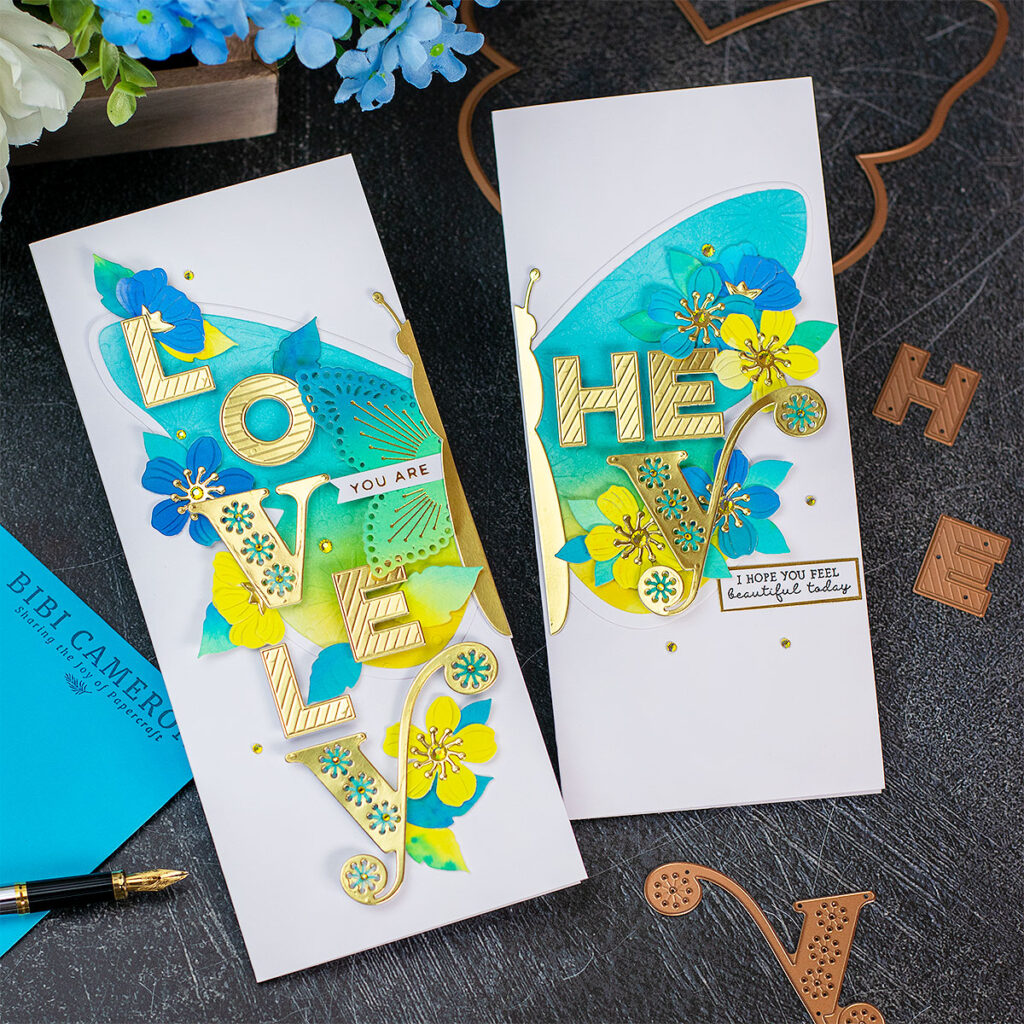 Glimmer April 2022
The Glimmer of the month is called "Glimmer Butterflies"
It includes 10 glimmer plates and 19 cutting dies.
The dies in this kit stand alone.
This set will also allow you to apply stitches.
To do the hot foiling, I used Polished Brass hot foil, the Spellbinders Glimmer Hot Foil System and the Spellbinders Die Cutting and Embossing Machines.
Small Die and Card Kit Bonus Project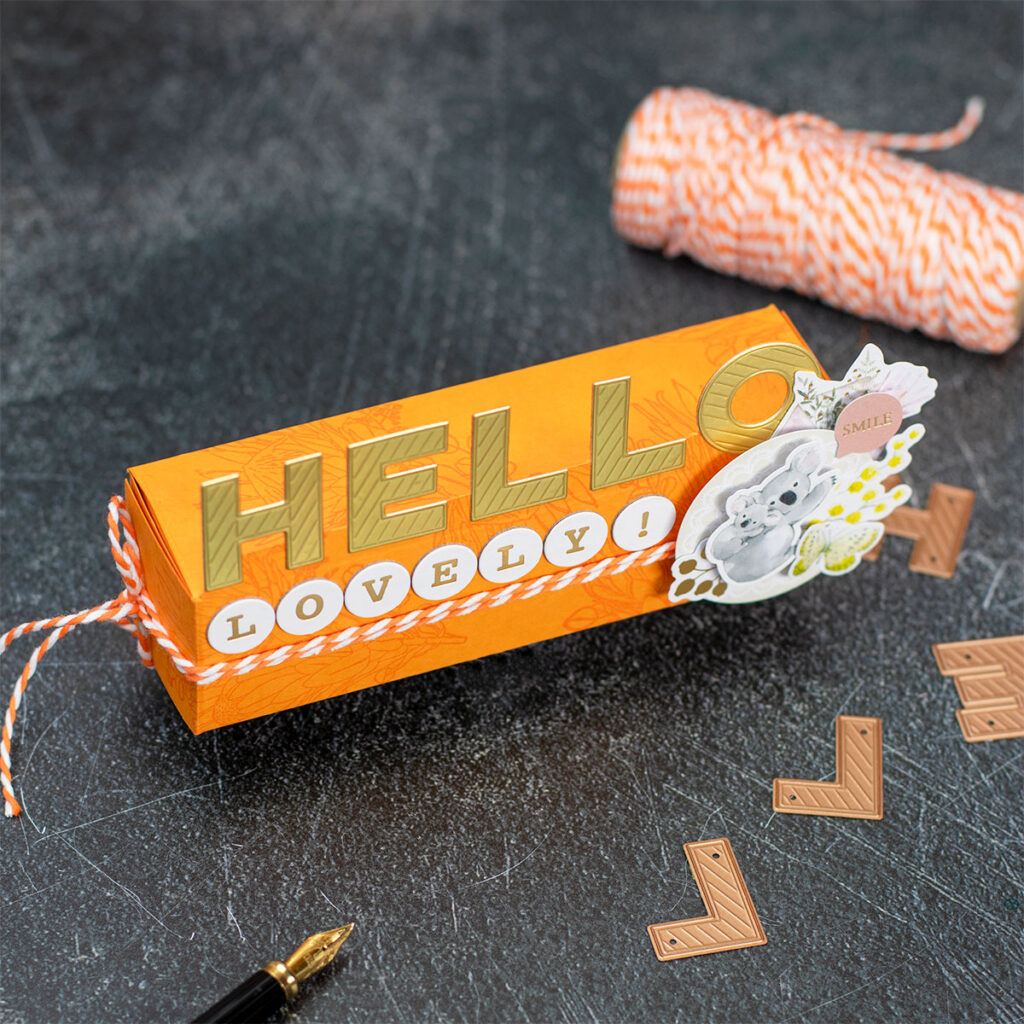 I love doing partial die-cutting so I wanted to share this extra idea with you.
This bonus project was made using dies from "Stitched Hello" – the Small Die of the Month.
I simply create an extra flap for this box and I partially die cut it using the letter dies.
Then, I used the flowers from the stamp set included in the Card Kit of the Month to do tone on tone stamping on the piece to make the box.
To decorate, I also used stickers and die-cut shapes from the Card Kit of the Month.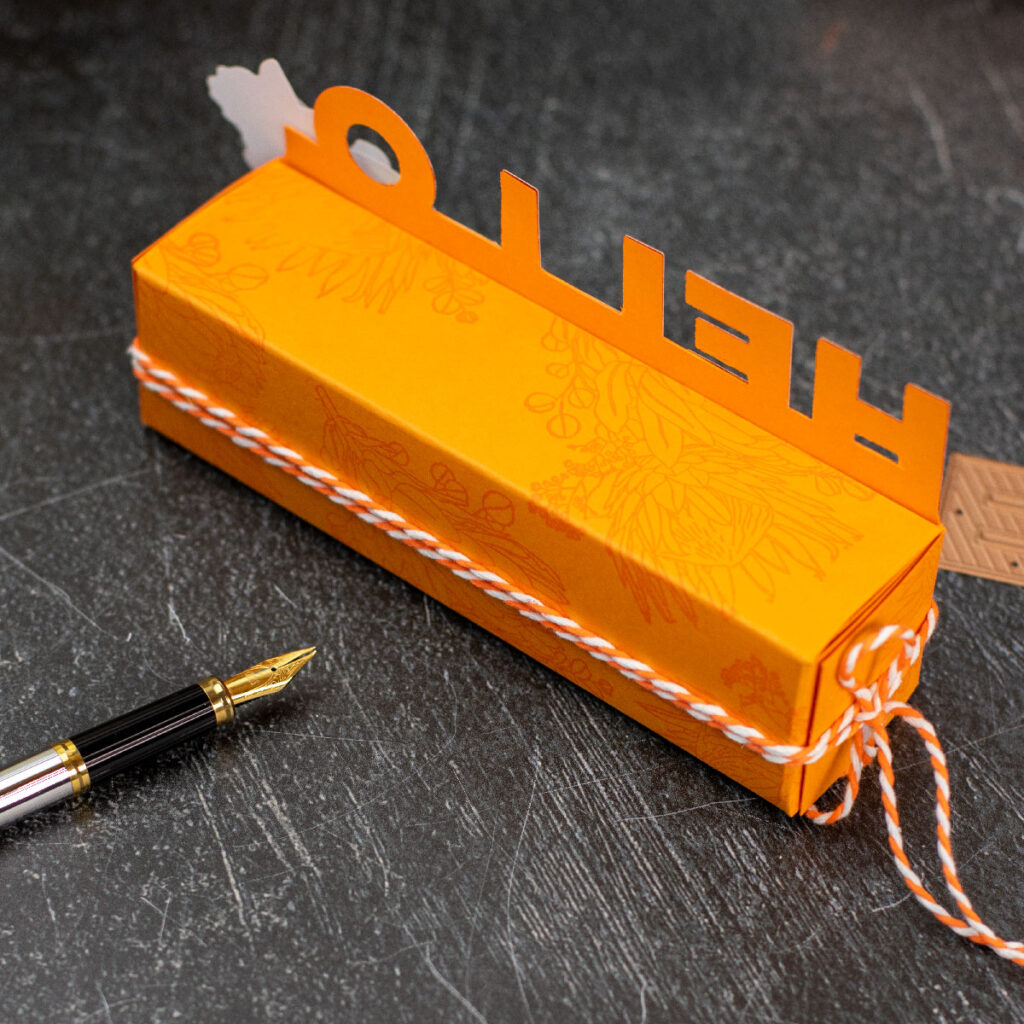 Below is another idea to do partial die-cutting with the letter dies… This is super quick and easy.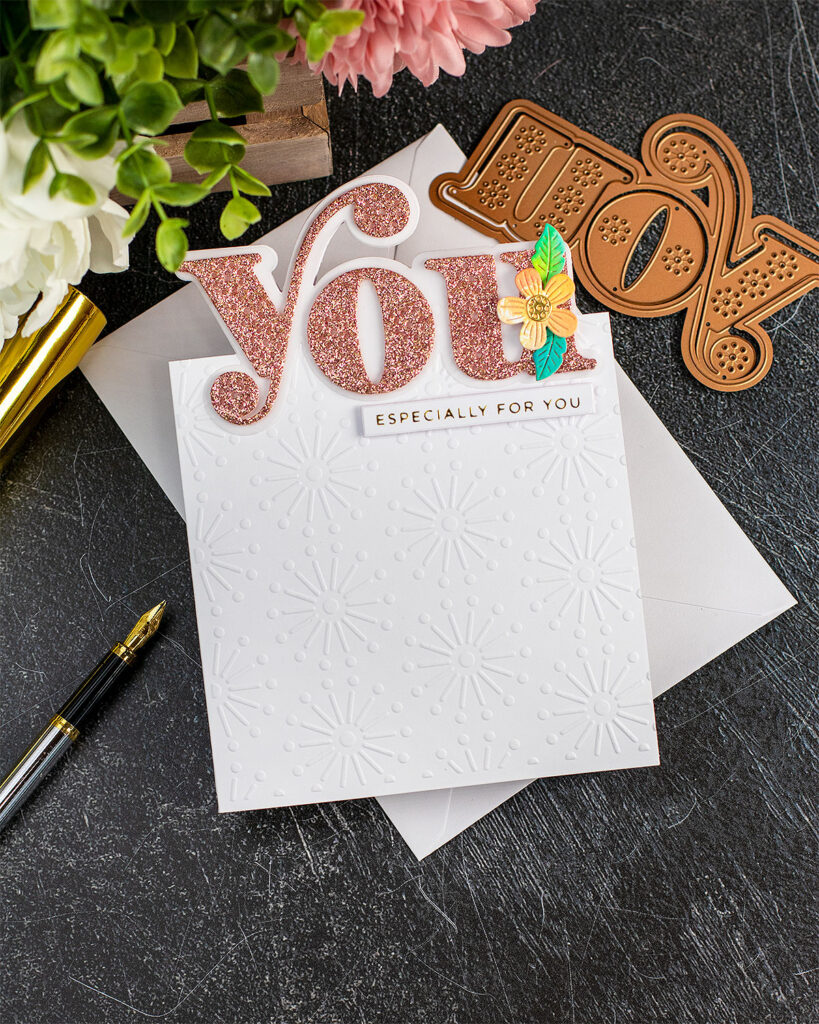 This 5×7 inches card was made using the Large Die of the Month and the "Embossing Folder of the month".
The hot foiled sentiment was made using a plate from the Glimmer of the month.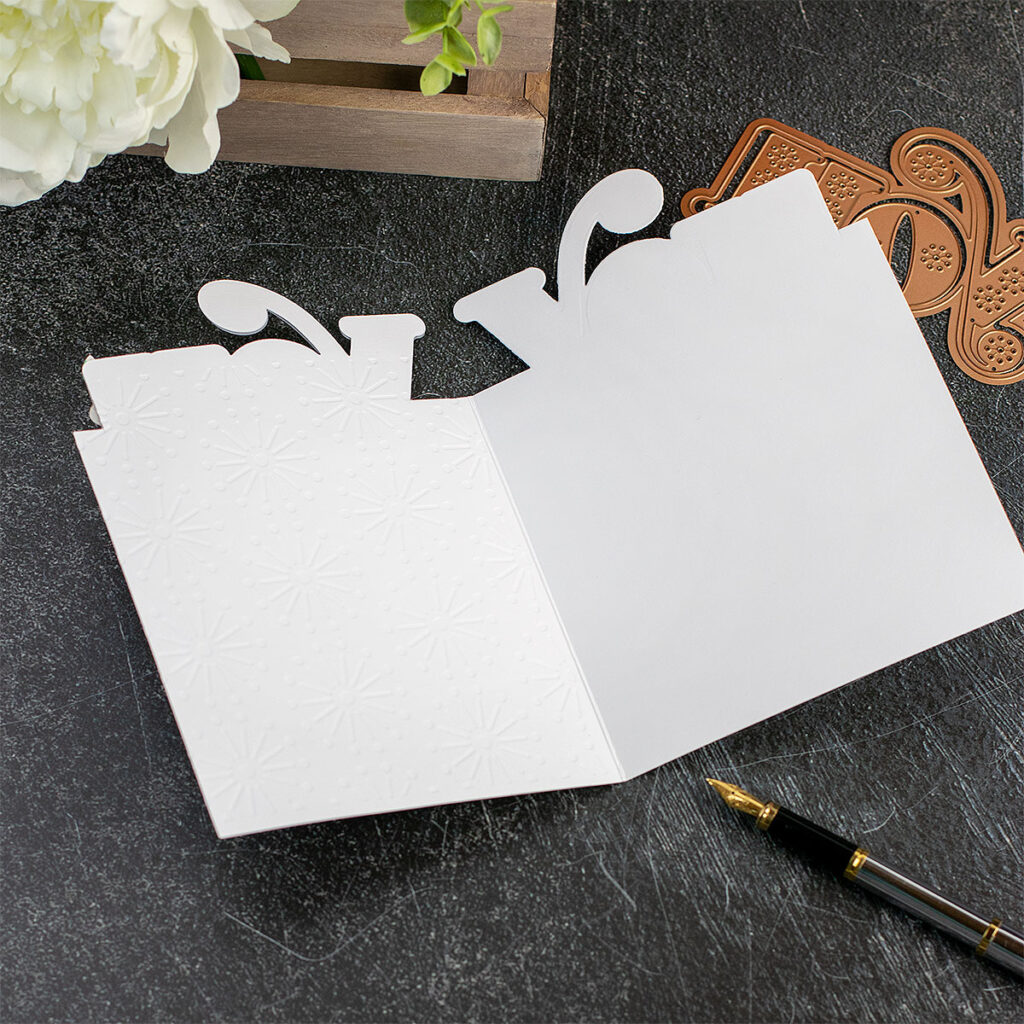 Card Kit May 2022
The Card Kit of the Month is called "Koala Smiles" and it includes:
Die set – 11 cutting dies
6×4 stamp set.
6×6 inches paper pad ( 40 sheets – 20 designs, 2 sheets each design).
Die-cut shapes
puffy Sentiments
Chipboard embellishments
Cardstock.
Adhesives.
Card bases and envelopes.
Sequins
I made 2 easy projects using the Die-cut shapes.
to make these extra projects, I also used the Gift Bag die set (project above) and Create a Decorative Tag die set (Tag below)
Value KITS
Spellbinders also offer kit bundles in the Spellbinders Value Kits Section here, this will allow you to save up to 25% on your kits.
**** These are subscriptions that can be canceled anytime.
UK local delivery service now available from £2.50
Blog Hop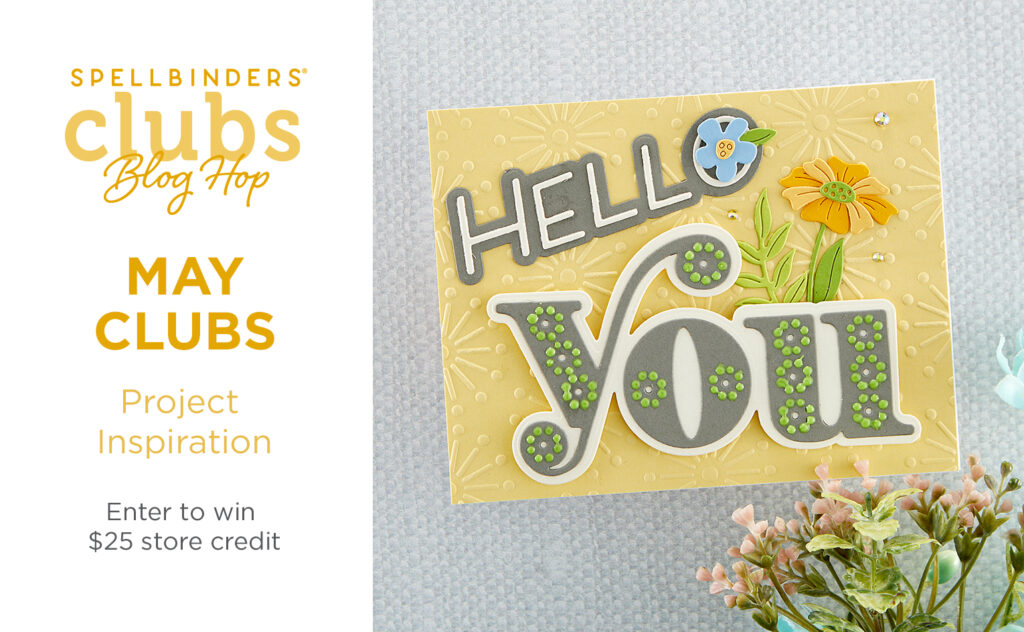 THIRSTY FOR MORE?
That's all for today.
I hope you enjoyed my Spellbinders kits monthly inspiration.
Happy Crafting.
X Bibi
SUPPLIES LIST
Affiliate links apply at no extra cost to you. Thanks for your support.