Hello crafty friends, for today I made another little paper cottage using the Tim Holtz Village die collection.
This collection is endearing and if you haven't got yours check it out… it is available on the Simon Says Stamp online store on Black Friday with a 15% off here!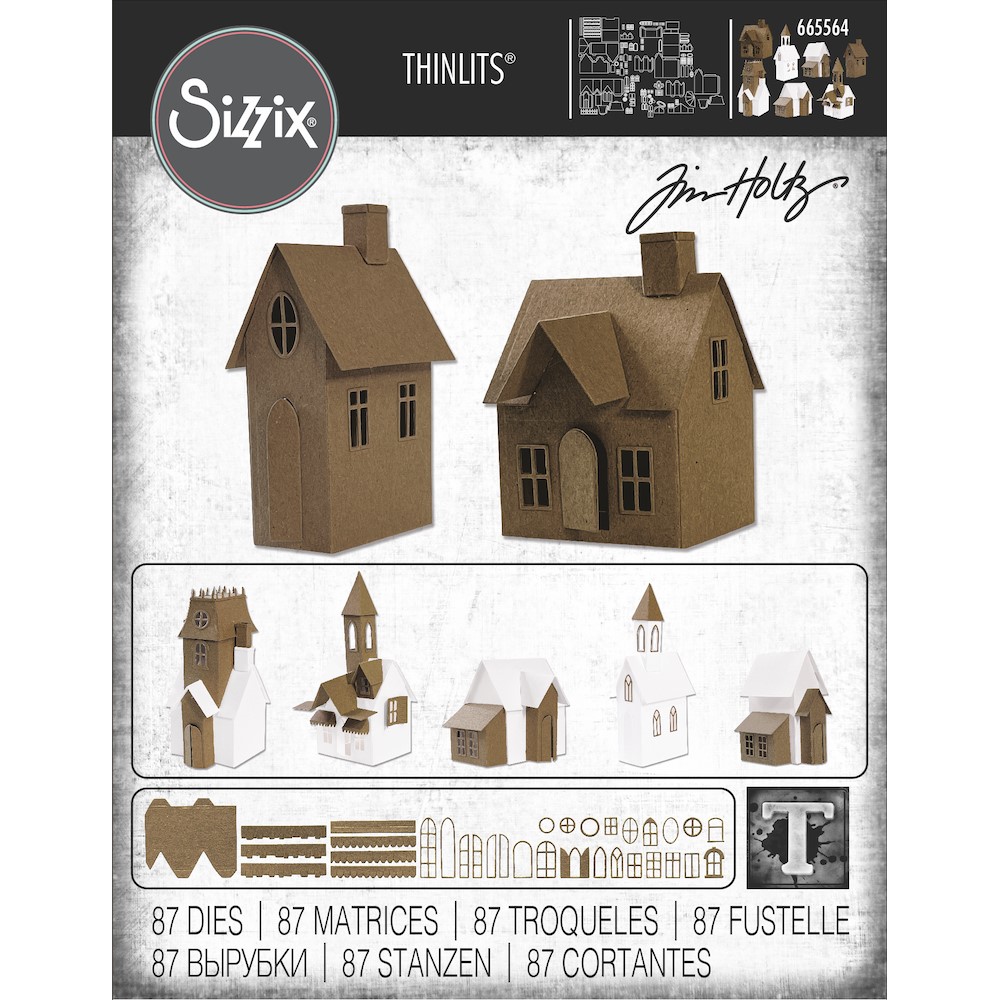 The Tim Holtz Village die collection includes 87 dies that you can mix and match to make different paper buildings/ Boxes.
I allow myself to feel like a real builder when using these dies…My hands looked like if I was a real builder too lol…
Making the Cottage
The walls
Roof and chimmney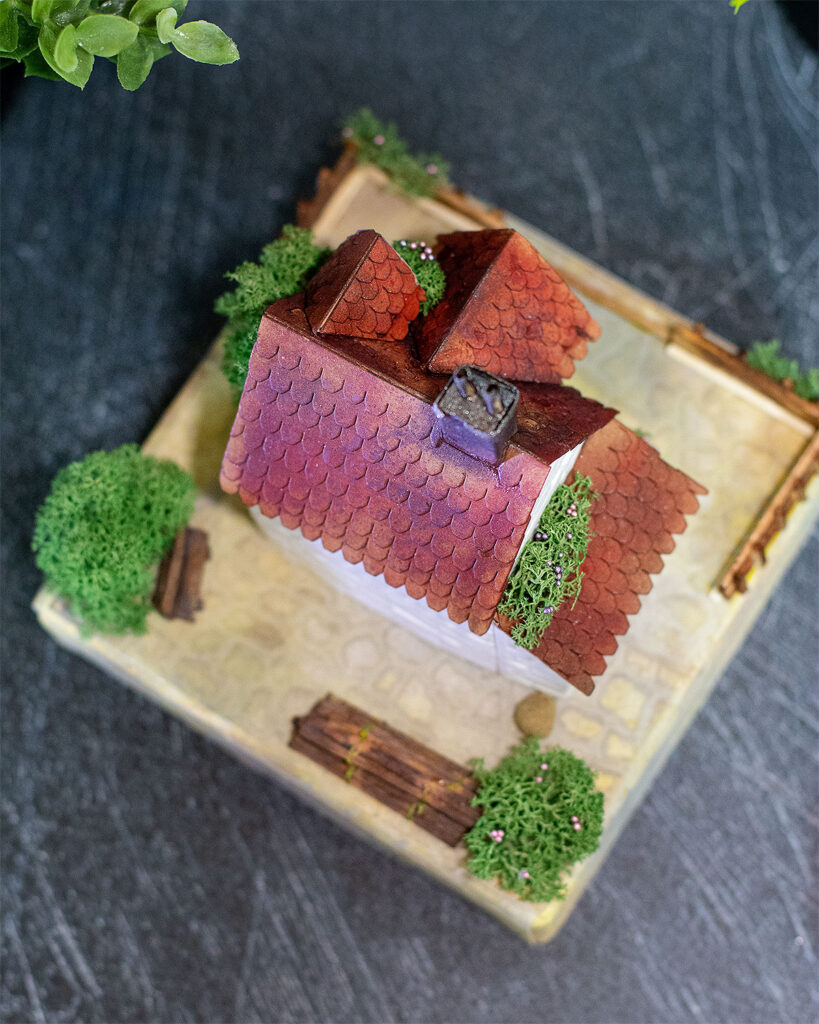 Windows and Doors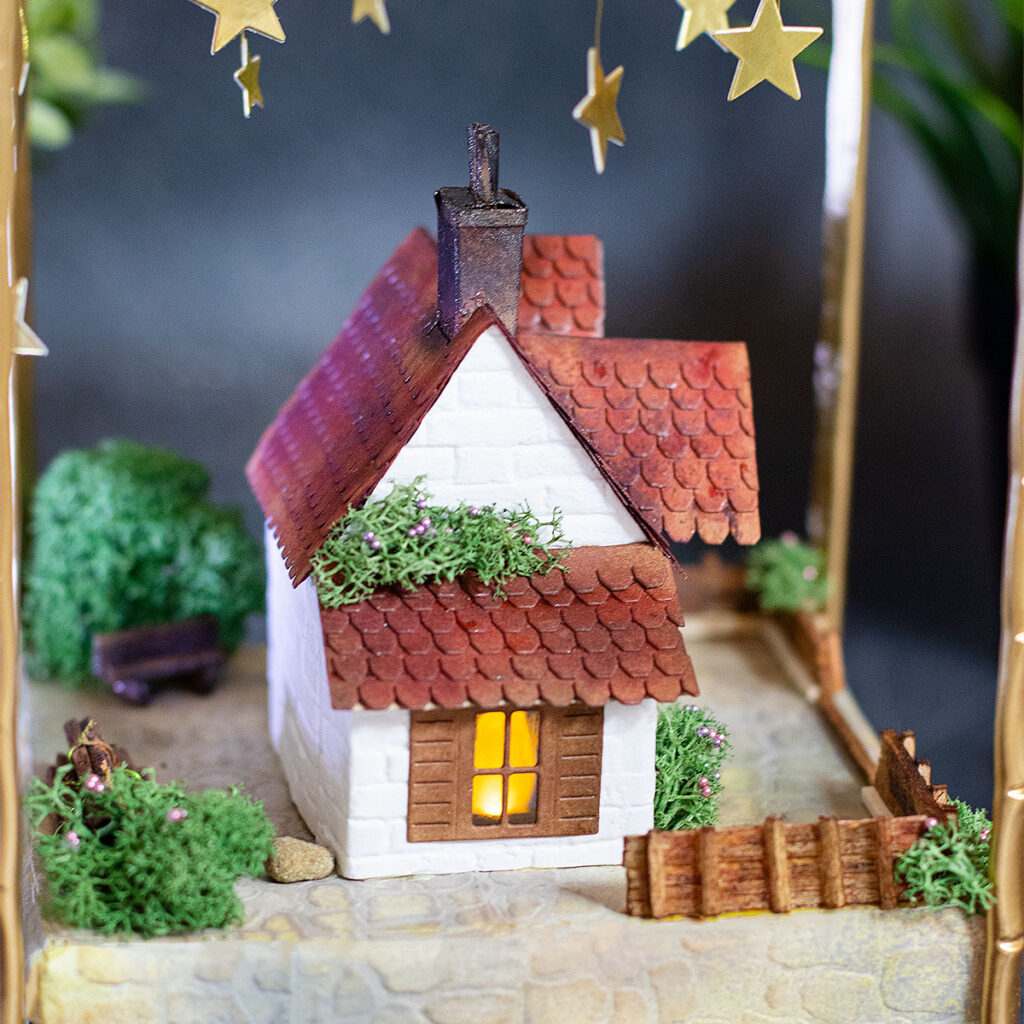 These super cute houses are actually boxes. I will say so.
The Display Unit
So actually, you can use them as packing for small gifts or sweeties.
Depending on the amount of detail and work you put on them you can use them as a decor element and they will make an adorable gift.
One of the things that got me thinking is how to display this type of project.
When browsing my local stores, I found that candle holders or metallic lanterns are ideal display units for these buildings.
They also will protect the project acting as a shield around them plus you will be able to see the project front but also the back allowing you more room for creativity.
To mount the little buildings to a candle holder/ lantern, it is necessary to create a cardboard "base". I like to use a thick grey board to make it.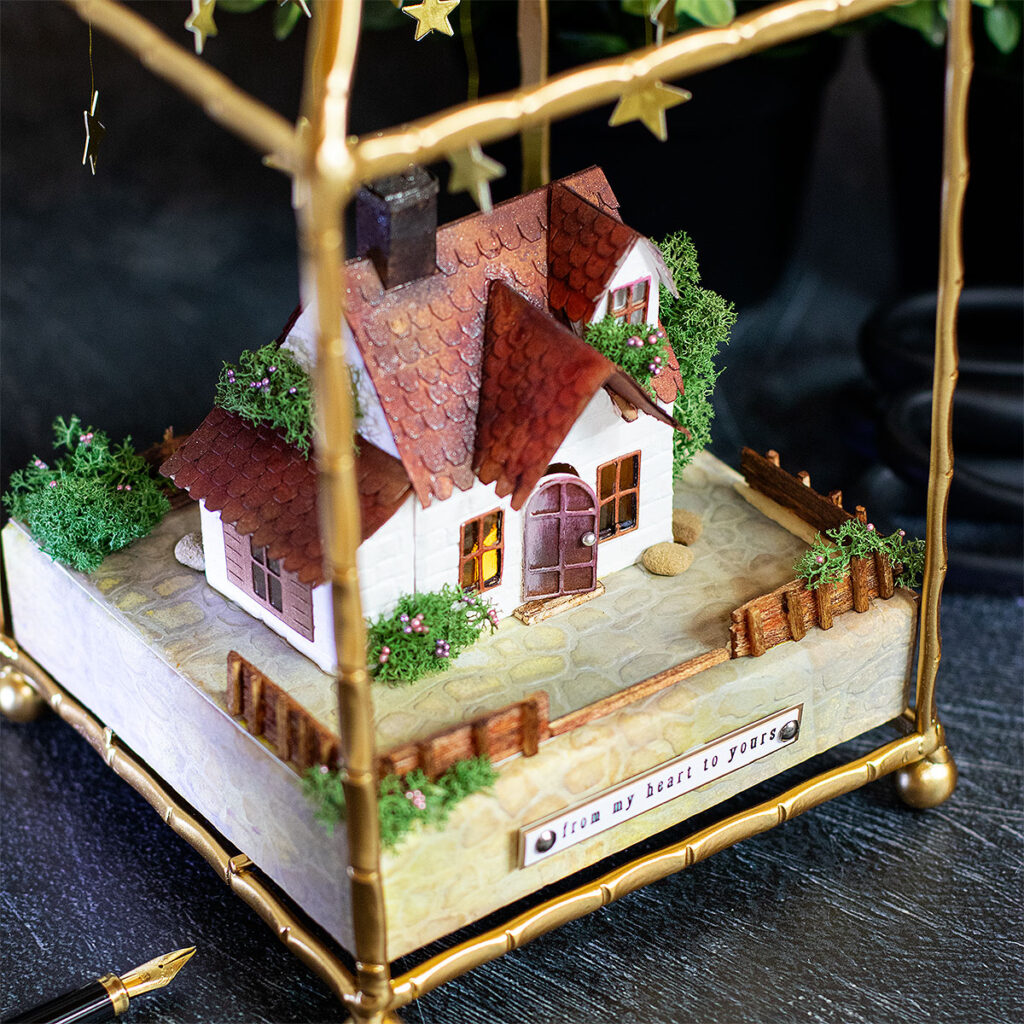 Creating a Cardboard Base
Love is in the Details
As part of the scene, I made my own fences, a bench, and a pile of wood logs.
I bought a big pack of small wooden sticks for £1 in my local craft store.
These are affordable and you can make as many different decorative elements as your imagination allows you.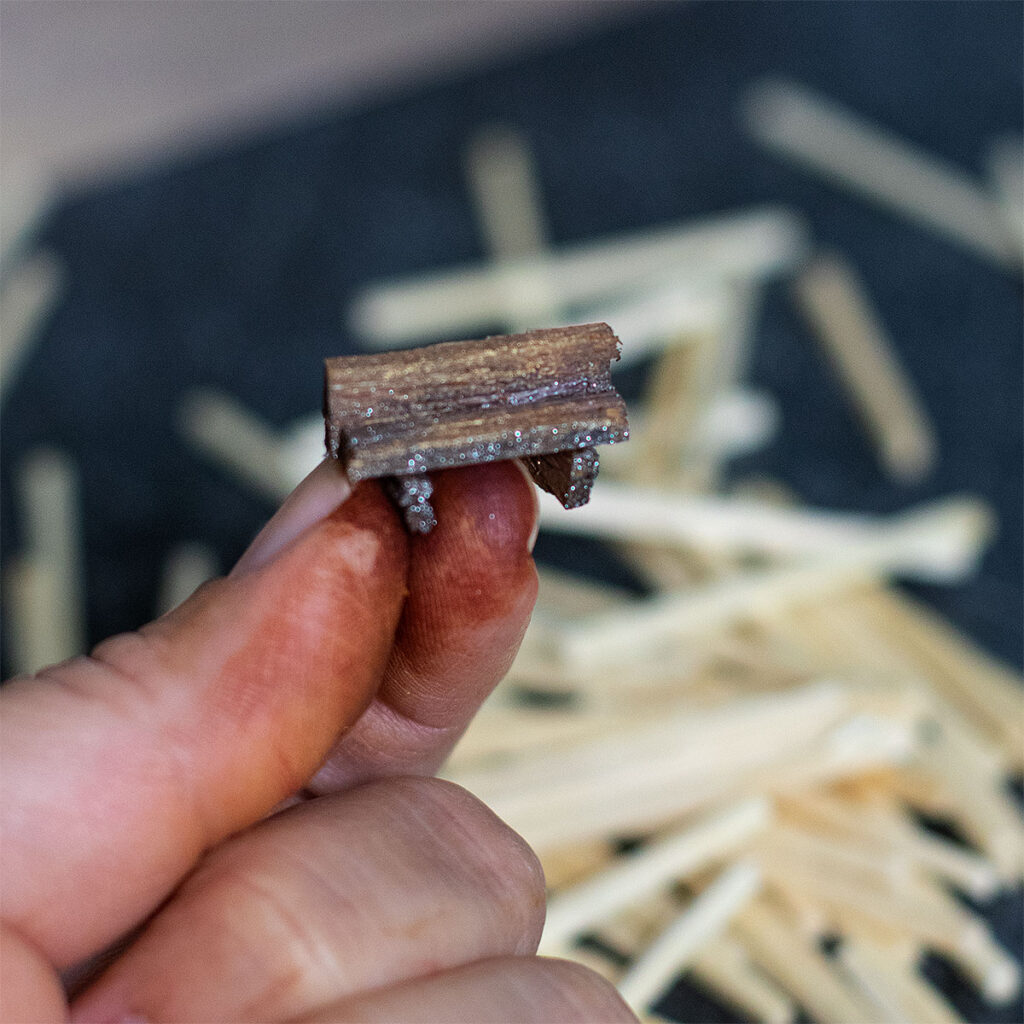 My DIY wooden accents look very crooked and imperfect but they add character to the cottage scene.
Aww was the first thing my family said when they saw my mini bench. It made me smile.
To make them I simply glued ( piled up) wooden sticks and once the glue was dried, I applied the following Distress Inks colors :
Greenery
A very important finishing touch is the greenery.
From all the choices to add some greenery to these projects, I'm loving Quality Moss, so easy to use and you can use liquid glue to adhere it in place.
Plus is real moss so it adds a realistic look that is hard to get with other supplies.
The Sentiment
The sentiment is also important, you can add a banner with any greeting or quote.
I used a message from the SSS Mandy's Flowers stamp set ( sadly retired now), stamped it on white smooth cardstock using Verfine Onyx Black ink.
Last but not least, I also added small gold die-cut stars. I used a gold thread to hang them from the top part of the holder.
To die-cut the stars for this project, I used the SSS You are a Star wafer die and SSS Matte Gold Cardstock.
Thirsty for More?
Check My Cottage #1 idea here. I used different ink colors and a few different decorative elements and embossing folders.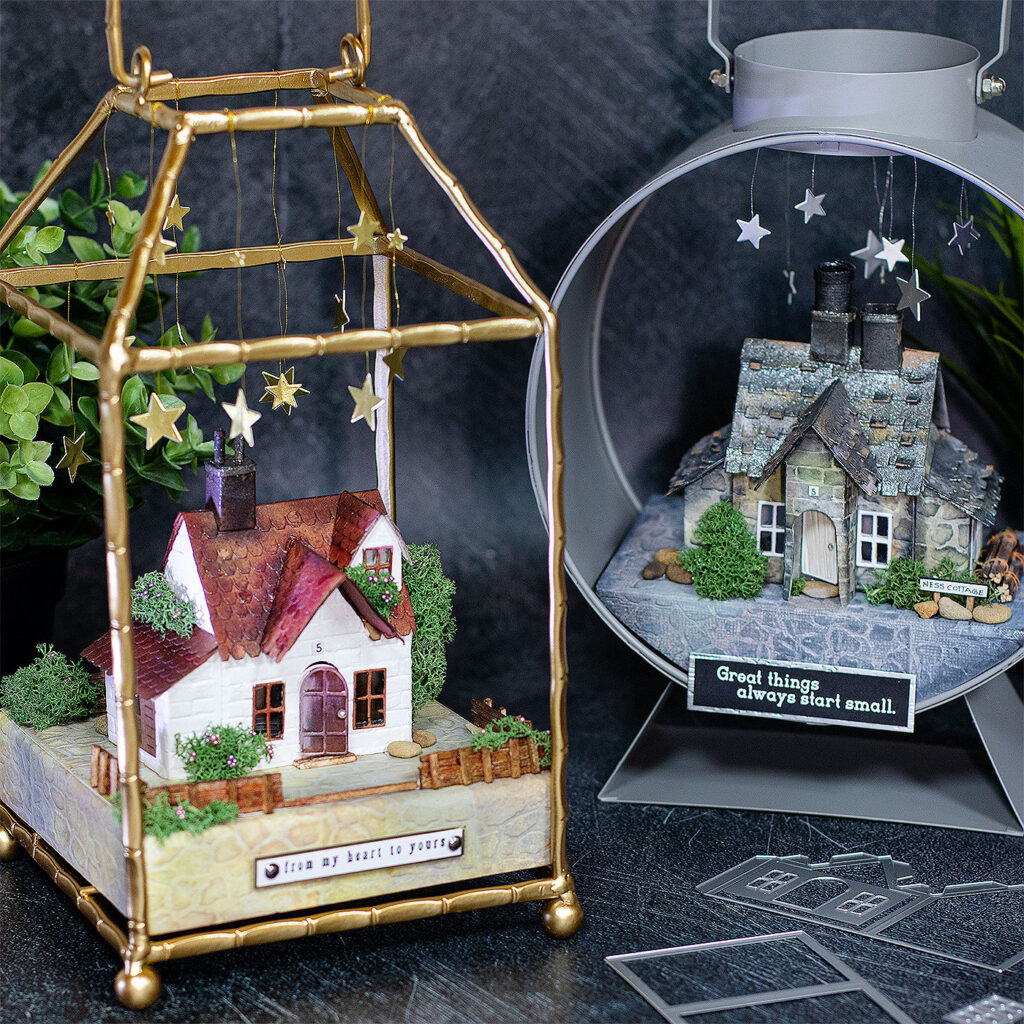 It is impressive how the project can change by using different ink colors
That's all for today.
I hope you've enjoyed this post.
x Bibi
Supplies