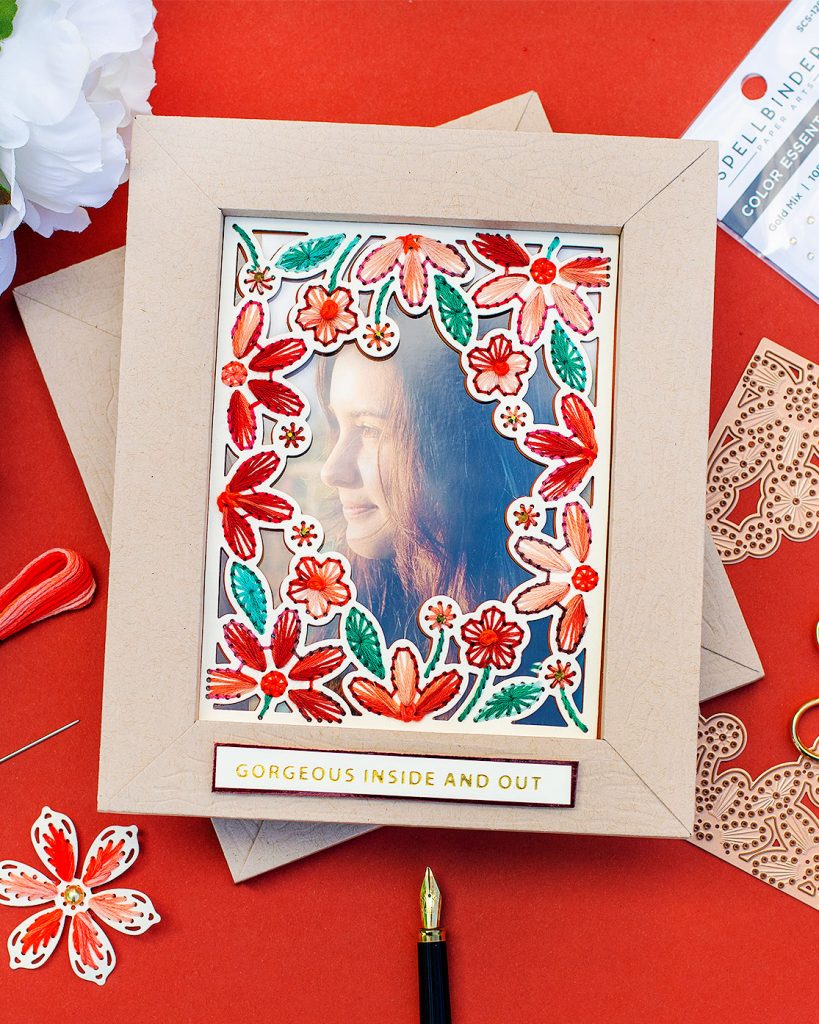 Hello and welcome to my blog. For today's Inspirational Blog Hop, I made an embroidered frame using the Spellbinders Large Die of the Month and variegated thread.
The die has been designed to apply stitches on a C6 panel (4-1/2″ x 5-1/2″ inches) but I wanted to do something else also to share extra ideas with you.
For tips on how to apply stitches on cards make sure to visit my post here.
Die-Cut Embroidered Frame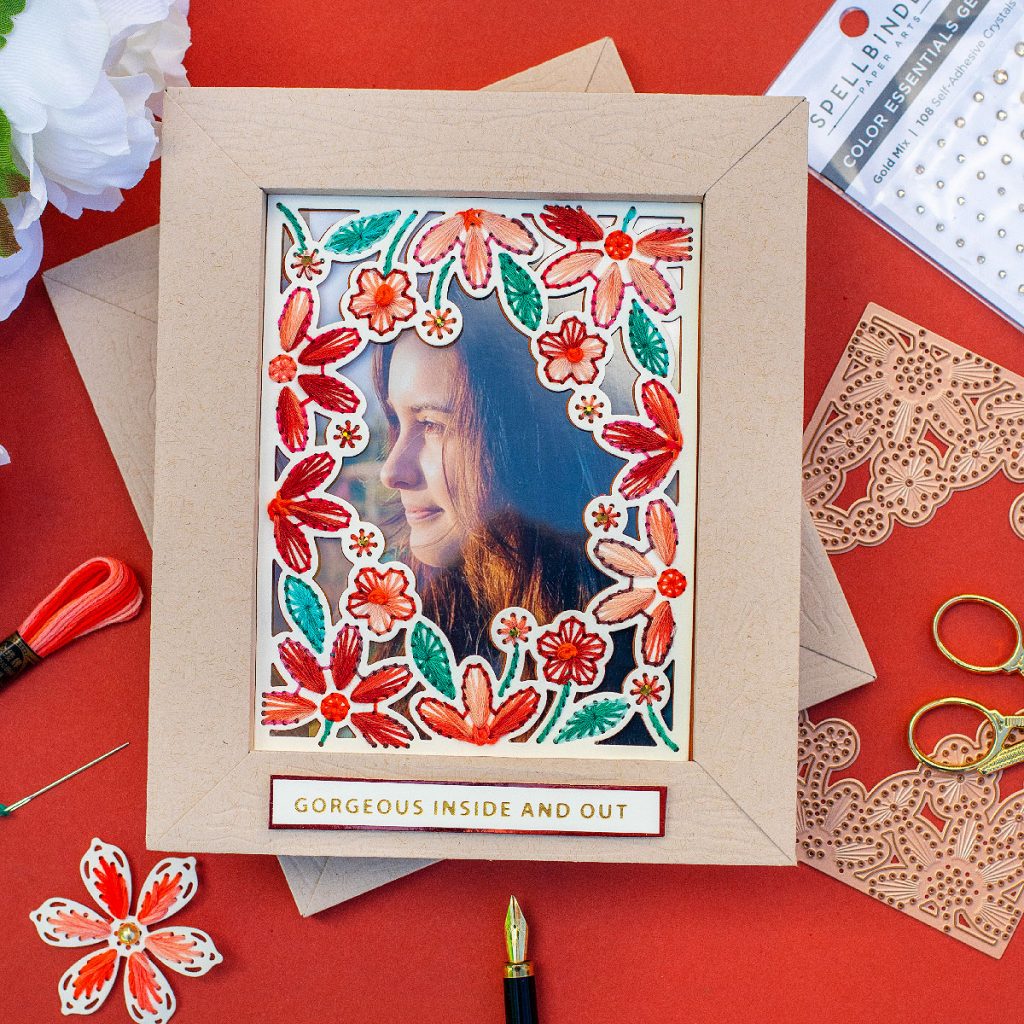 While doing the needlework, I couldn't avoid thinking that embroidery is a luxury for a busy mum and professional crafter like me but I decided to invest an afternoon in this project.
I sat down in front of the telly while my family was there too and I chilled out.
So I first, I die cut the panel using dies included in the Spellbinders Large Die of the Month.
Then, I chose the tread colours and I got comfy.
I took my time to do the needlework. Even though I was interrupted all the time ansd watching tv while crafting slows you down.
I applied the next stitches:
Stem and Chain for the Stem or branches
Straight Stitch for the leaves
French Knot on the center of the flowers
Back Stitch for the outer line.
I also made a few loops in the center of some flowers.
I decided to create a frame instead of a card . It measures 6-1/2 " x 7 -1/4″ inches.
As I also wanted to add a sentiment. I used Grateful Swan Glimmer plates and Polished Bras Hot Foil. It think is was a great addition.
This is how the frame looks in the back (so you can have a better idea).
You can seal the back by adhering a piece of cardstock.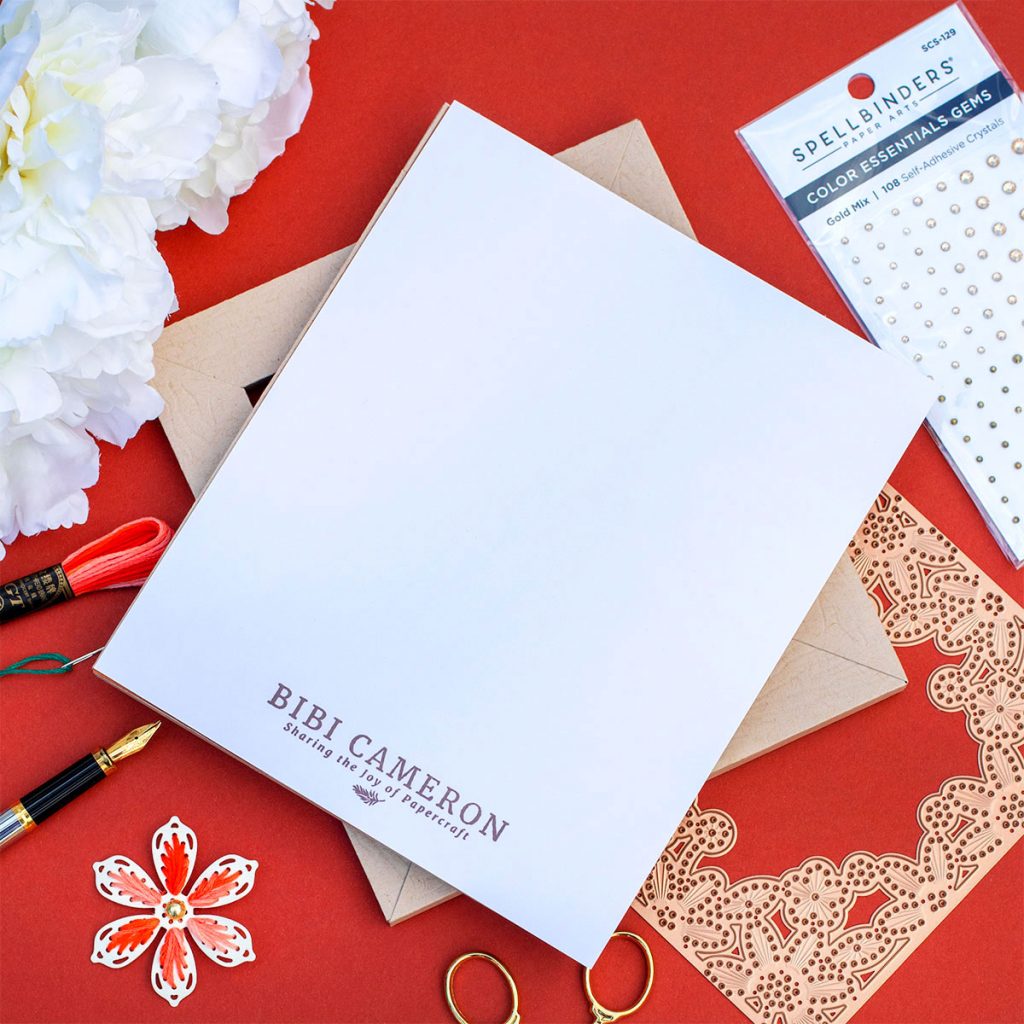 To make the frame I used a die set by Tonic sold out and retired in less than a year but very similar to the die set in the UK here and in the USA here.
You can also see other embroidery card samples with in the video- post here or in the video tutorial below.
Not in the Mood to do Stitching?
You can make something else as the projects below. Click here to read the post…
Spellbinders Kits May 2021
All the Spellbinders kits this month are super cute.
BLOG HOP
Giveaway
For your chance to win $50 USD visit the Spellbinders blog post here.
That's all for today.
Thanks for stopping by.
X
Bibi
Supplies List
Affiliate links applies at no extra cost to you. Thanks for your support.