Hi there, today I'm featuring the beautiful Botanical Split Background Stamp by Simon Says Stamp and two easy and fun multicoloured heat embossing techniques using Wow embossing powders.
For this project I have used:
MULTICOLOURED HEAT EMBOSSING
I have been having fun using the latest embossing powders released by WOW, they come in packages of 3 .
For today I used the Embossing Trio Fiesta.
The latest Wow trio colors come in 4 different combos.
Truly beautiful and I would like to invite you to check them out over the Simon Says Stamps Shop
I also got the new WOW heat tool. WOW that's staff gets hot and it melts the powder like butter PLUS is white…So beautiful
So as you might imaging, they inspired me to do something different for today.
Multicoloured Heat Embossing Stamping
Multicoloured Heat Embossing Die Cuts
For the sentiment I used Chunky Birthday Wafer die.. It is gorgeous!
Rather easy, all you have to do to apply embossing powders to die cuts is to make sure to use a heat-proof double-sided adhesive sheet before die-cutting.
Chunky Birthday die-cut sentiment was idea to show you this.
Then, I removed the adhesive backing paper to expose the adhesive and dab it on the embossing powder.
Next, I heat it up.
Shhh… BTW and don't tell anyone I used an average adhesive sheet ( not sure if is heatproof) and I just tried to be careful to not burn thing up lol.
The advise is to use heat-proof just to make sure you get things right ( These are a bit hard to get here in the UK tho)
BLOG HOP AND GIVEAWAY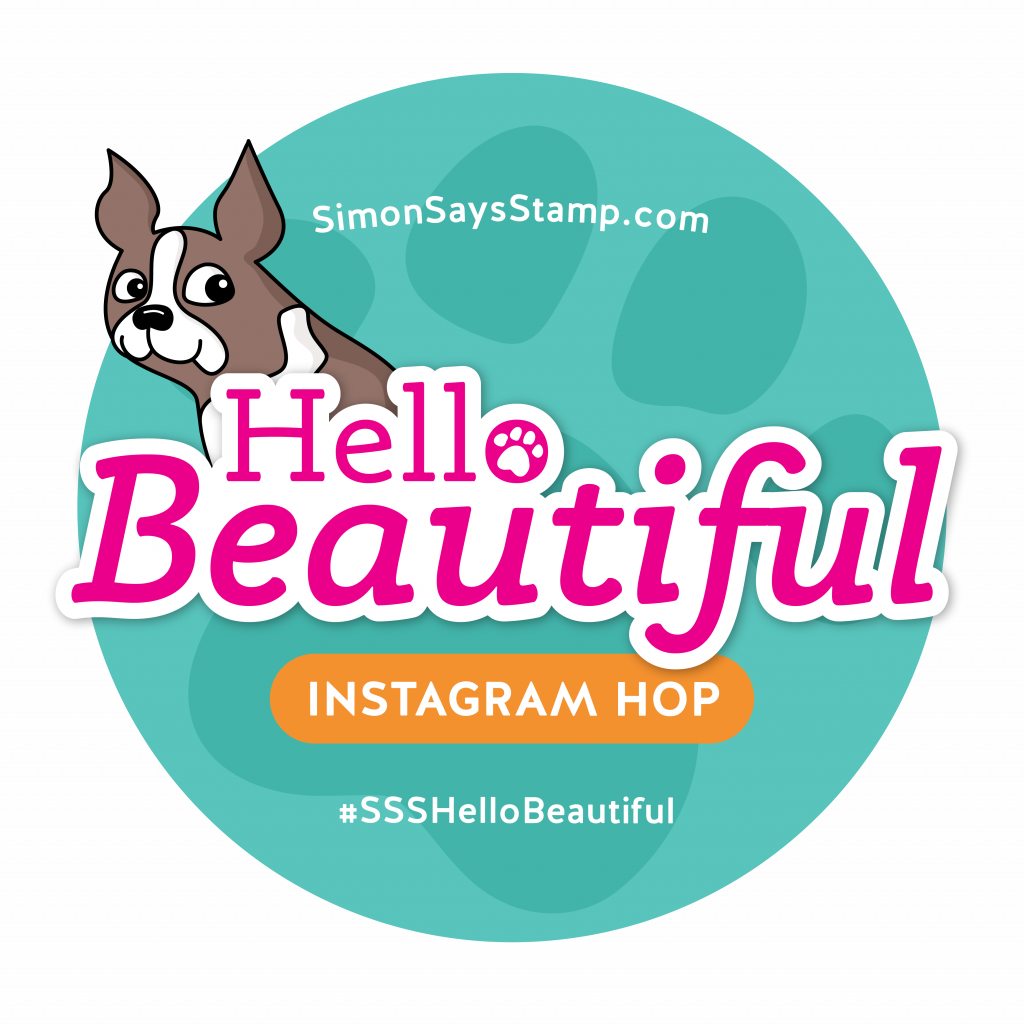 Today I'm participating in a Simon Says Stamp release Instagram hop! We are featuring the Hello Beautiful release, and you're going to love the fantastic inspiration you'll see from several creative people.
Giveaway
Thirsty For More Botanical Split Background?
Click here to read my previous post using this gorgeous stamps and other heat embossing ideas as well.
Supplies list