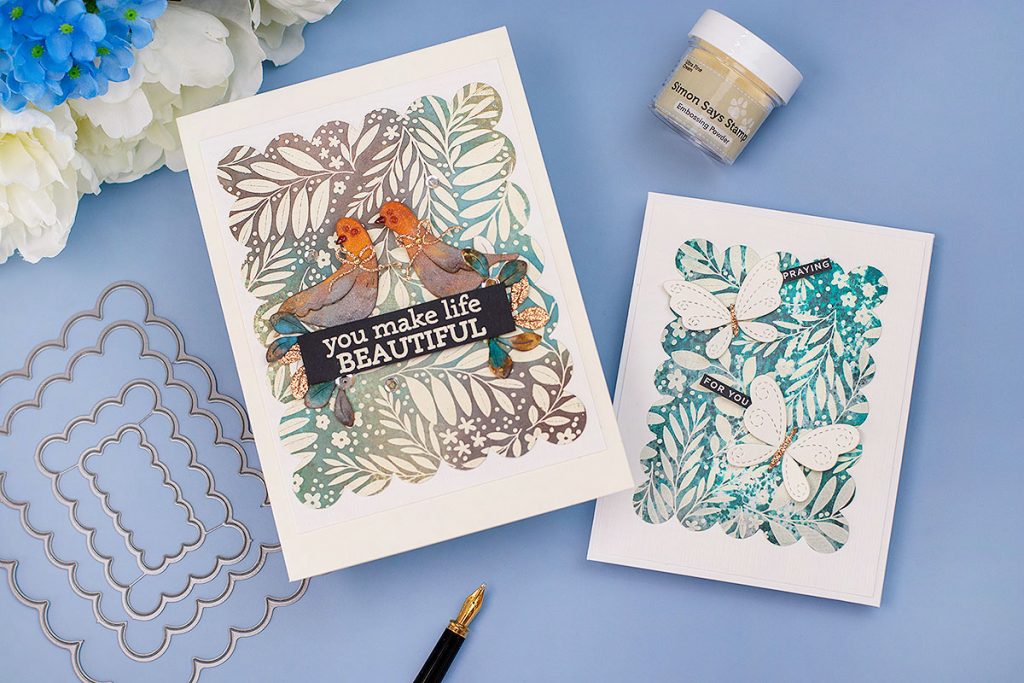 Hello there! Welcome to my blog and to the Simon Says Stamp Hello Beautiful Blog Hop.
For today I made a couple of projects featuring the fallowing new goodies:
For the background panels of the cards in this post, I applied a super easy embossing resist technique.
As colouring medium, I used Distress Stain Sprays and inks.
Something I can say about the new SSS embosing powder is that is gorgeous! It is a must-have to do embossing resist over watercolour paper as it matches its color providing a more organic look.
Watch 4-minutes video
A visual aid to understand the card making process and to learn little tips ( intro and outro in English)
When possible, I'll be incorporating videos with voice-over in Spanish, for the Spanish speaker community.
Here is my first crafty video ever with a voice-over in Spanish and see how it does. 🙂
YOU MAKE MY LIFE BEAUTIFUL 5X7 CARD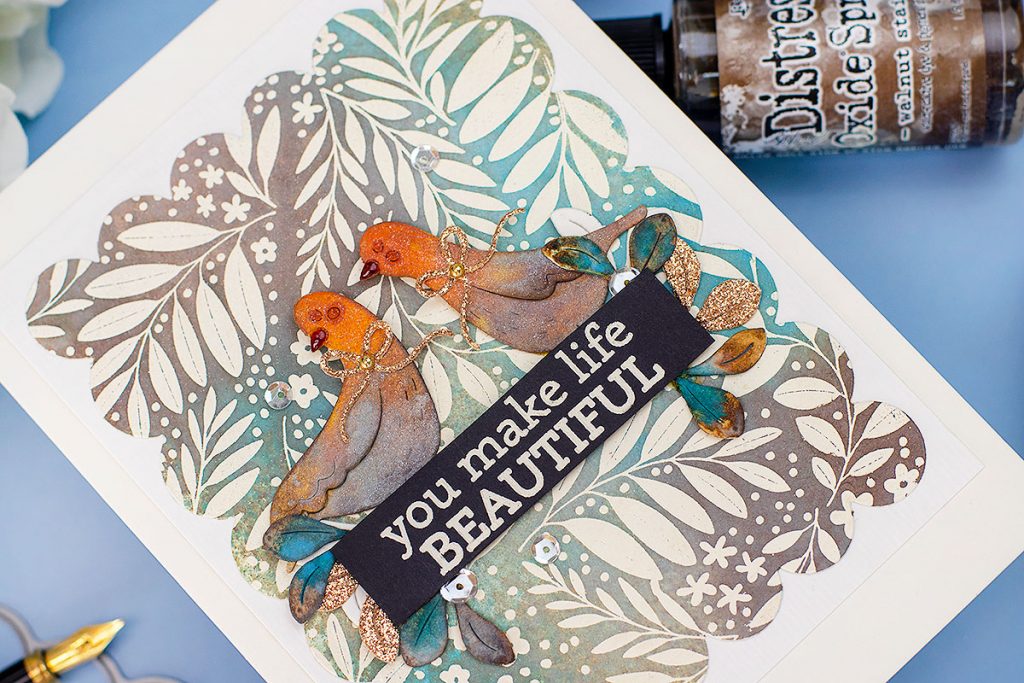 To finish, I adhered all the elements together using liquid glue except from the banner and the doves as for those I used dimensional foam pads.
PRAYING FOR YOU C6 CARD
To make this super easy card, I also heat embossed a water colour panel using Botanical Split Background and Fine Detail Cream Embossing Powder.
By doing this I got several little coloured speckles on the paper.
To finish, I applied salty Ocean Distress Oxide ink and Black smooth over the edges of the panel.
BLOG HOP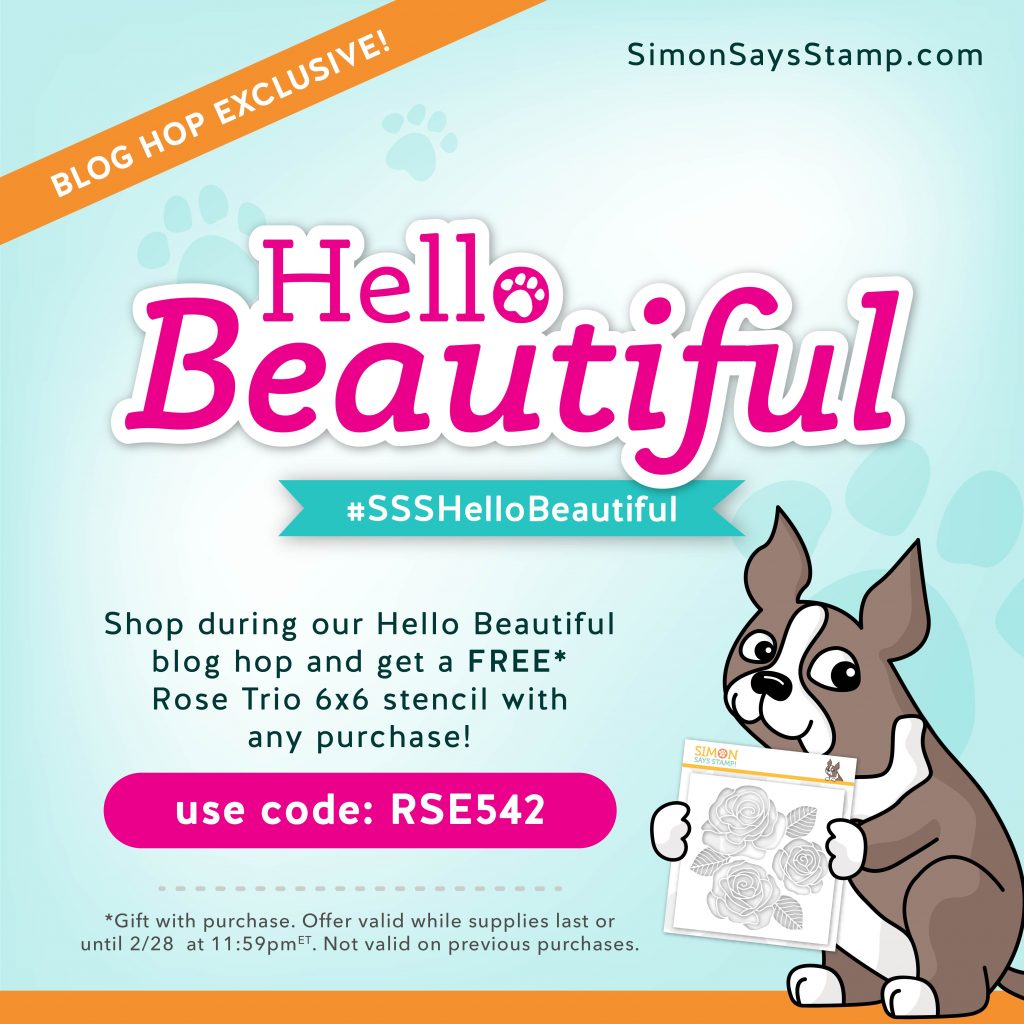 giveaway
Thirsty for more SIMON SAYS STAMP IDEAS?
Bunny Blessings Slimline Card
Spring Blooms Corner Die Tags.
Sneak Peek
I have been playing with Hello Beautiful supplies and incredible beautiful newly released embossing powders and I'm preparing a video post filled with super cool techniques and tips to get crafty with heat embossing.
Here are sneak peeks of some of the projects I'll be sharing with you next week in my blog, on my YouTube channel, and on a Simon Says Stamp Instagram Hop on March 5th/2021.
See you tomorrow with more ideas!!
That's all for today
Thanks for stopping by.
X
Bibi Cameron
SUPPLIES LIST
Affiliate links applies at no extra cost to you. thanks for your support