Hi there! On the 1st day of each month, I'll be creating a single post with ideas, inspiration, and information about the different Spellbinders Kits I receive.
This month I got
Without further ado let me share ideas with the Spellbinders Kits Decemeber 2020.
SPELLBINDERS KITS DECEMBER 2020
SPELLBINDERS CARD KIT OF THE MONTH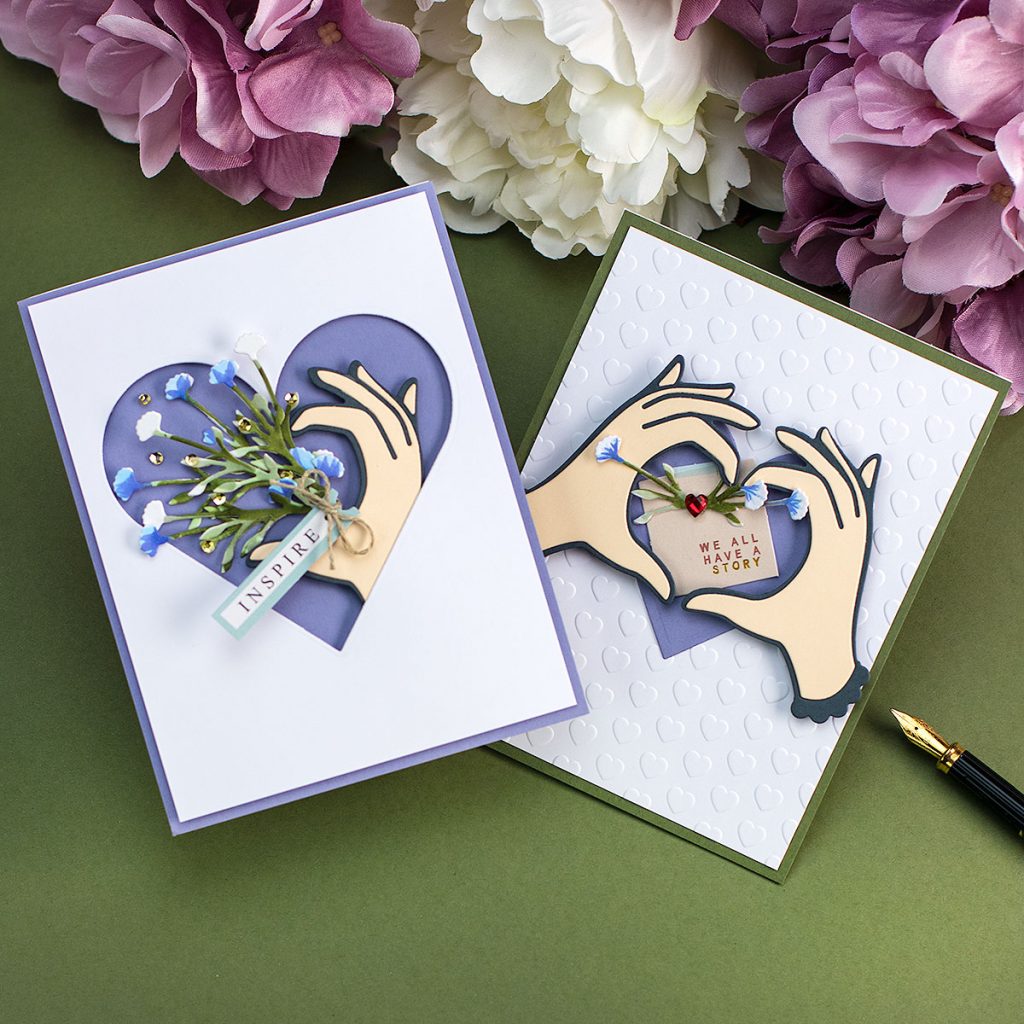 Heart Hands – December 2020 kit includes over 200 items to enjoy papercraft.
5 pieces die set.
16 PCS Stamp set.
6×6 paper pad ( 40 sheets – 20 designs, 2 sheets each design).
2 packs of die-cut shapes.
Cardstock.
Adhesives.
Card bases and envelopes.
Sequins.
3D Stickers.
I absolutely adore the die set in the kit this month. It will create large hands that will fit on the front panel of a C6 card. Each hand measures 2-3/4″ x 2 inches (7.5×6.5 cm).
For this project I also used Classic Heart Etched Die set and embossing folder (both are in promo!).
To add easy and quick colour to the floral die cuts, I used Copic markers.
The sentiments are pre-printed die cut shapes included in the kit as well.
card kit BONUS PROJECT
I also made this fun 6×6 inches card using a couple of paper sheets from "Heart Hands 6×6 paper pad", the stamp set, the die set, and sequins included in the kit.
The sentiment was heat embossed on red cardstock using white embossing powder.
SPELLBINDERS SMALL DIE DECEMBER 2020
The Small Die of the month includes 17 dies that will create a super cute window scene.
I decided to die-cut the window on a box lid to give you extra ideas for this Xmas.
Assembled the box measures 3-5/8″ x 5″ (9×12.5cm)
The complete window as seen in these projects measures 3 x3-1/2″ inches (9.5×7.5 xm) inches.
How to make this box
For the box lid, you will need a 9″x5″ inches piece of cardstock.
Score at 1/2 , 4-1/8″, 5-1/8″, 8″.
Next, die-cut the window, glue elements, and assemble the box lid.
To make the box insert or body you will need a piece of cardstock that measures 5- 1/2″ x 7″ inches.
Then, score at 1″ inches all over the edges, trim corners, and assemble.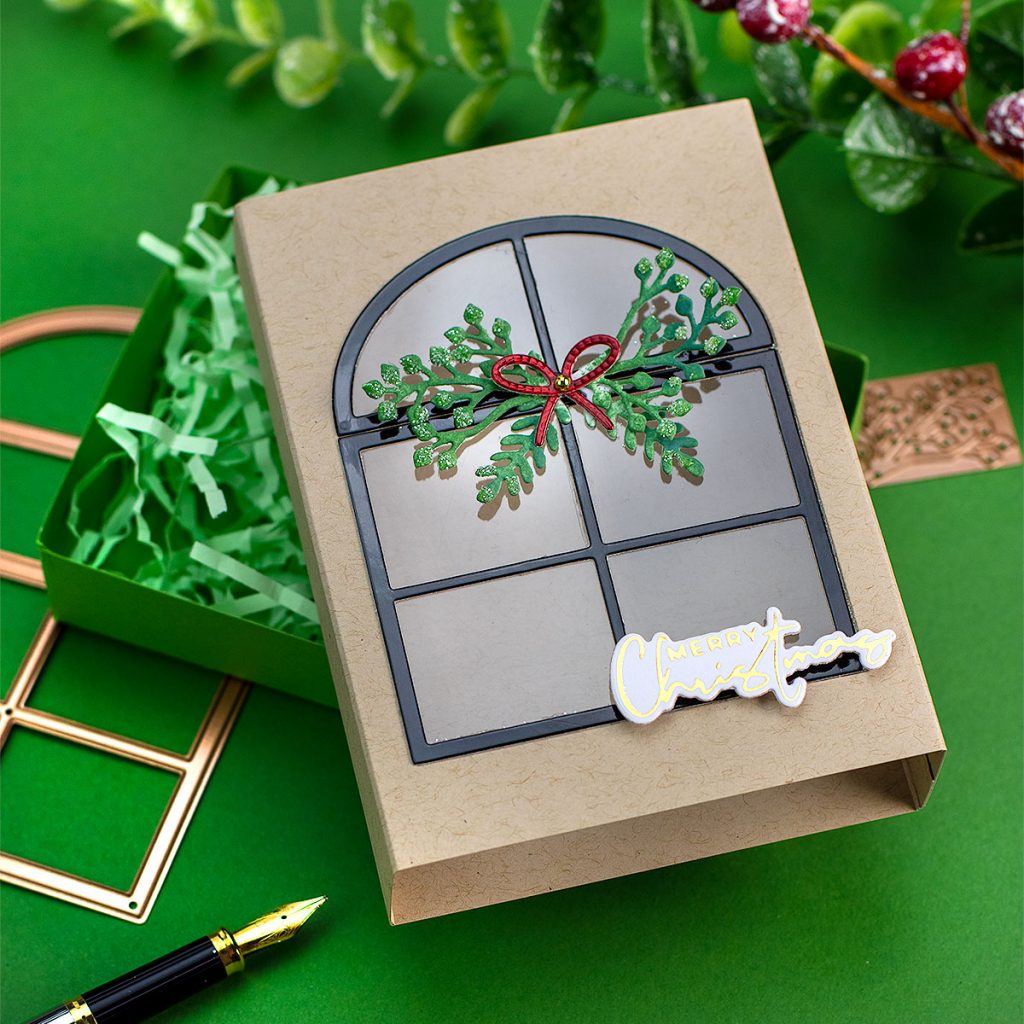 The little leaves on the window were made also using dies in this die set and coloured using Rustic Wilderness Distress Inks.
I love glossy black cardstock for this kind of projects and I also add acetate at the back of the window.
The bow was made using red mirror card and a die from the Card Kit from last month ( Nov 2020).
I added hot foiled sentiments made using Yana's Christmas Sentiments glimmer plates.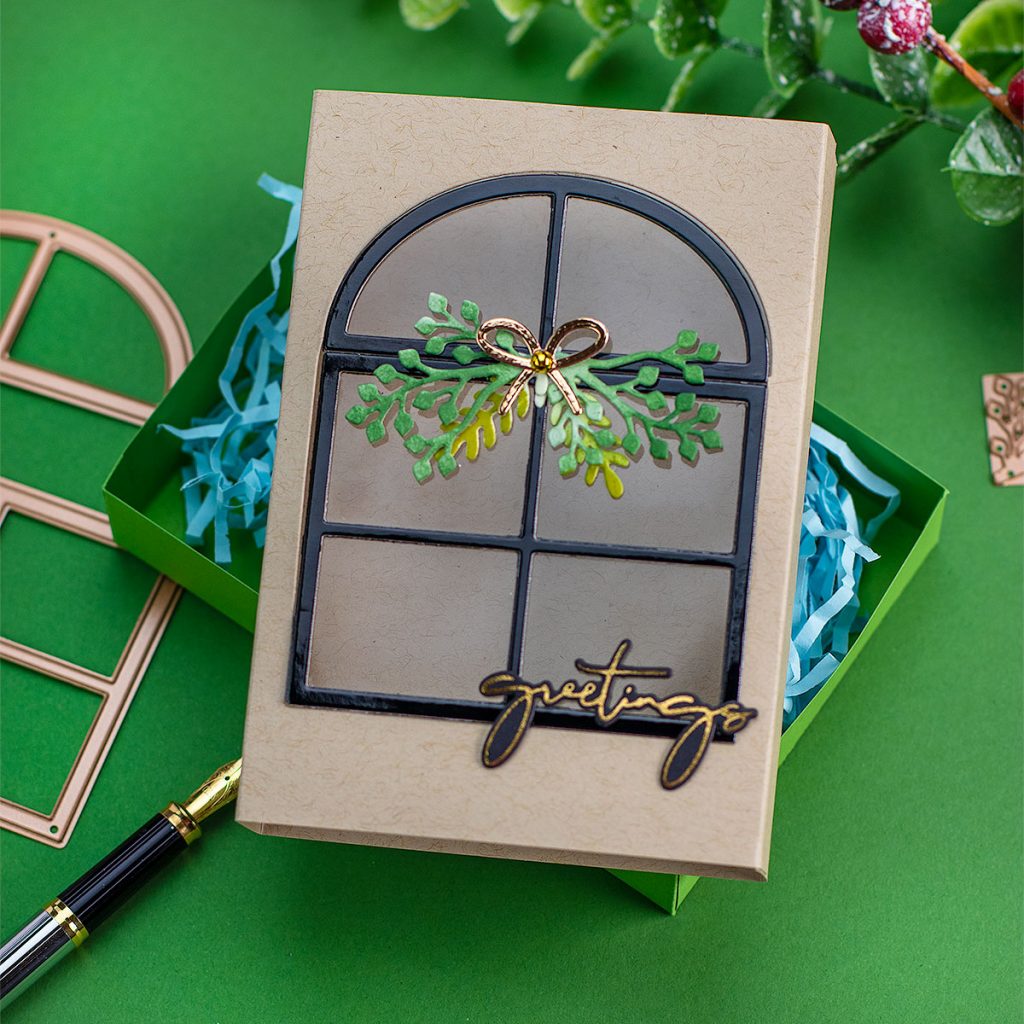 SPELLBINDERS LARGE DIE AND SMALL DIE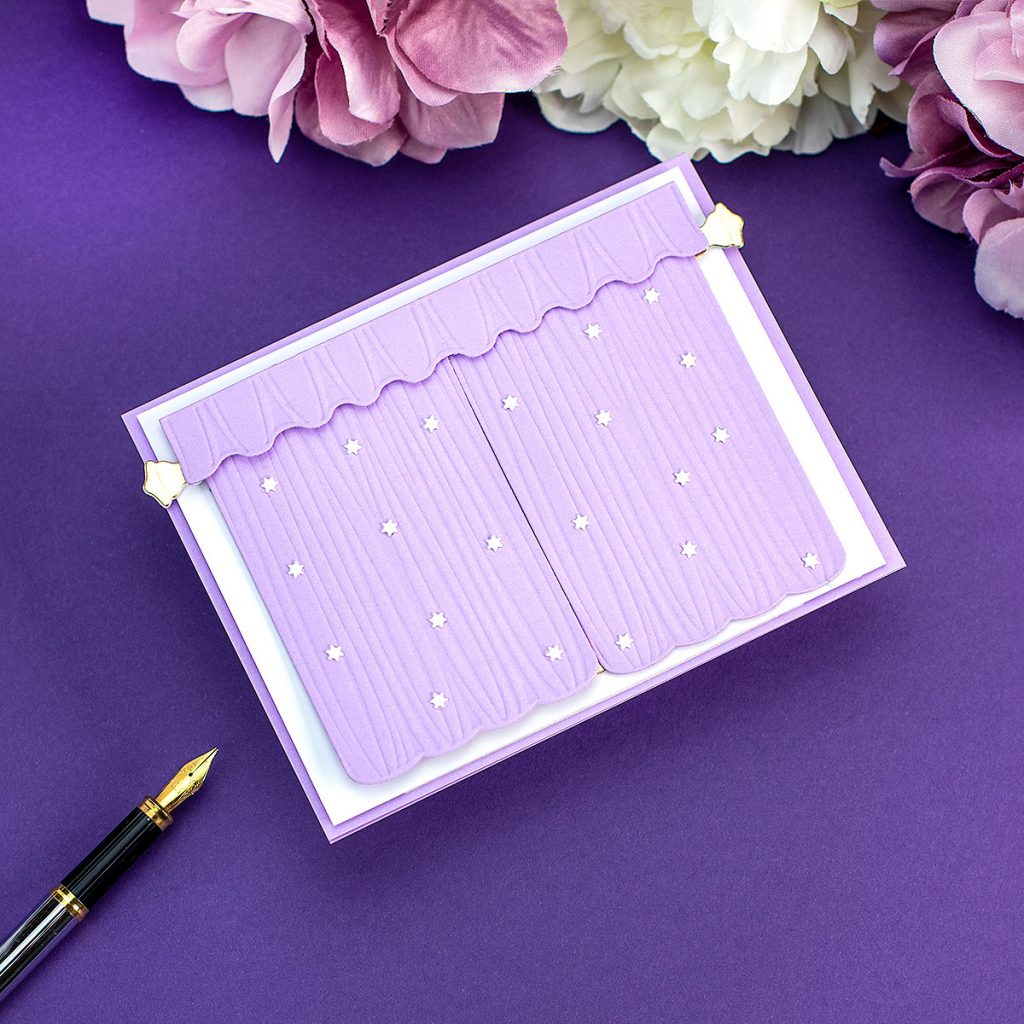 The Large Die of this month includes 7 cutting dies that will create an interactive C6 card.
For the card below, I paired the Large and the Small Die of this month so that I could add a window behind the interactive curtains.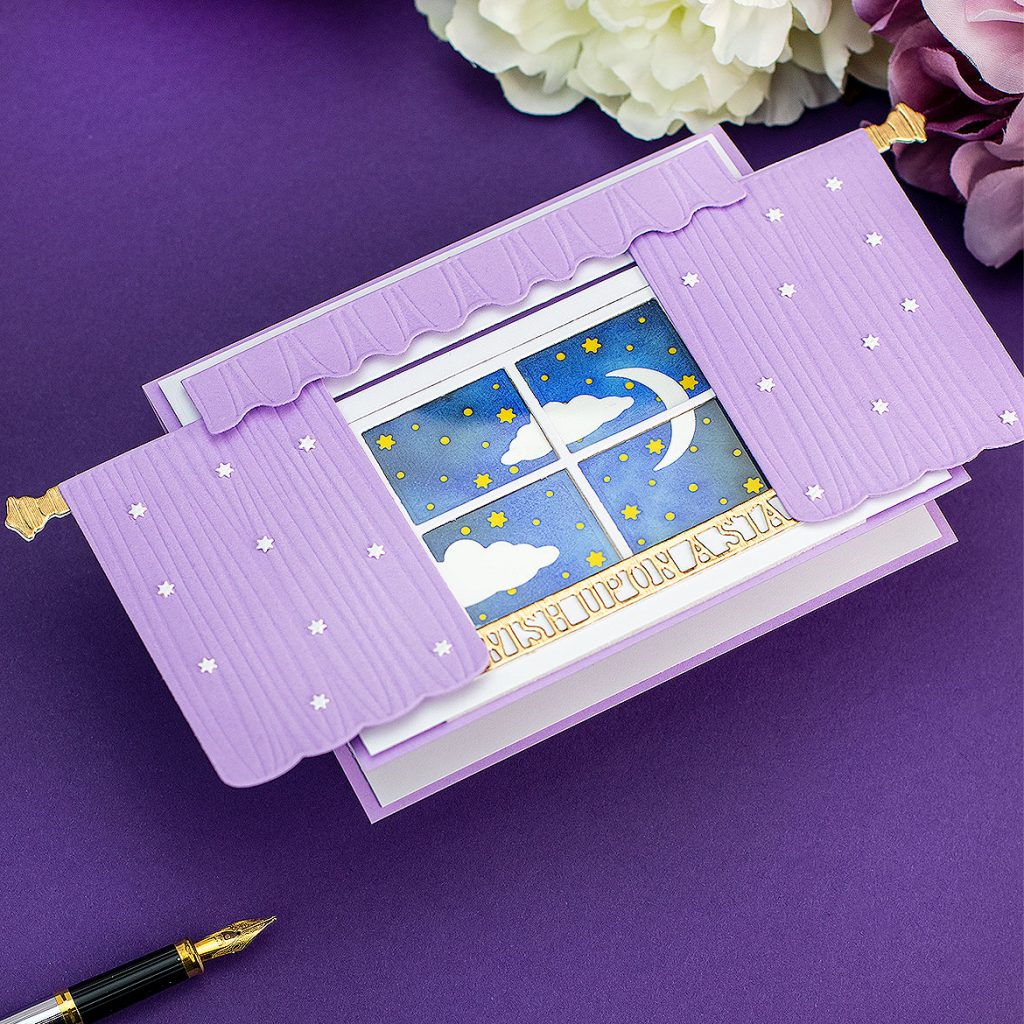 CLEAR STAMP OF THE MONTH – BALLERINA STAMP SET
There is a new Clear Stamp of the Month club available and this month is a ballerina themed stamp set that coordinates with the Large Die this month.
This membership cost $10 USD and can be cancelled any time.
SPELLBINDERS LARGE DIE
I decided to create a 3D project to share a super cute packaging idea with you but I couldn't just show you my bare idea without showing you the samples above.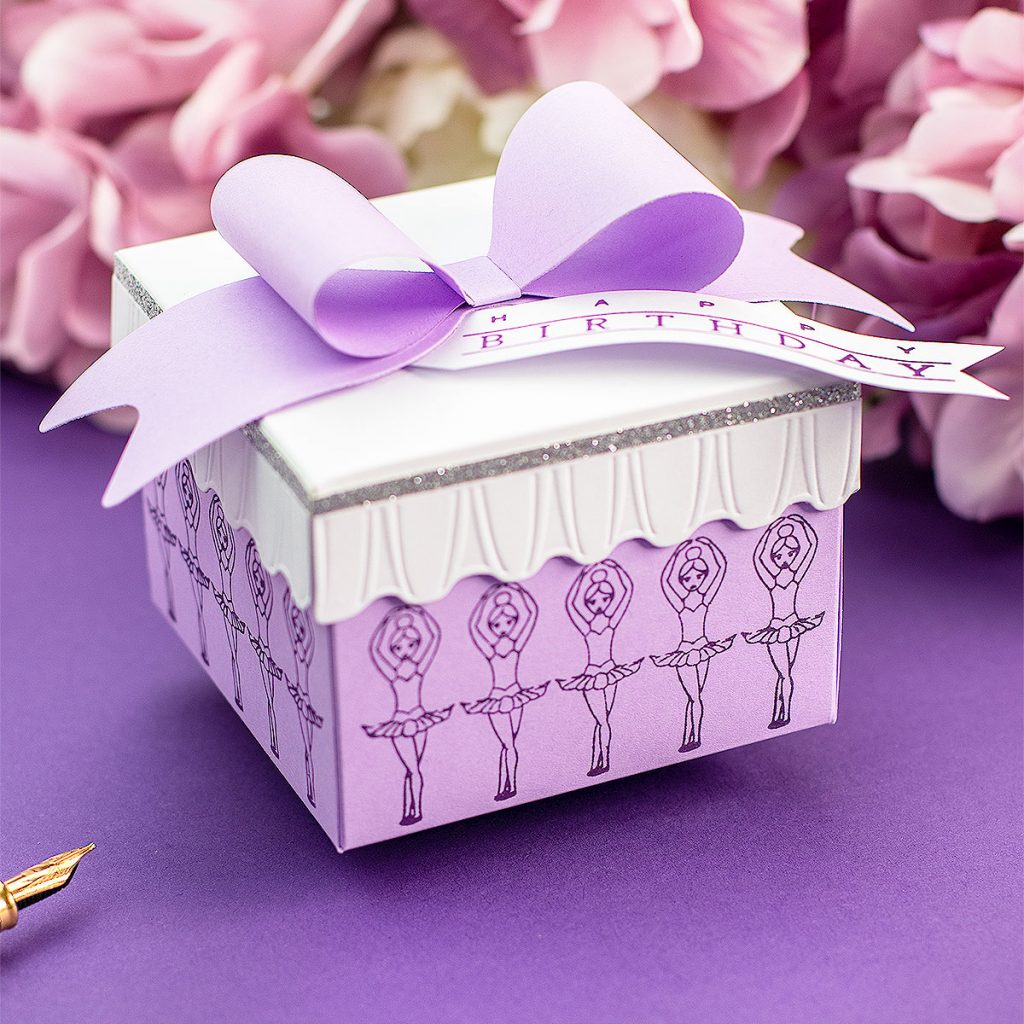 So here is a super simple gift box idea using a die from the Large Die of the Month, the stamped images and sentiments from the Clear Stamp of this month.
This box measure 3-1/4″ x 3-1/4″ and it is 2-1/2 " deep.
The beautiful paper bow was made using FSJ Create a Bow die set and the tag was cut using scissors.
SPELLBINDERS HOT FOIL OF THE MONTH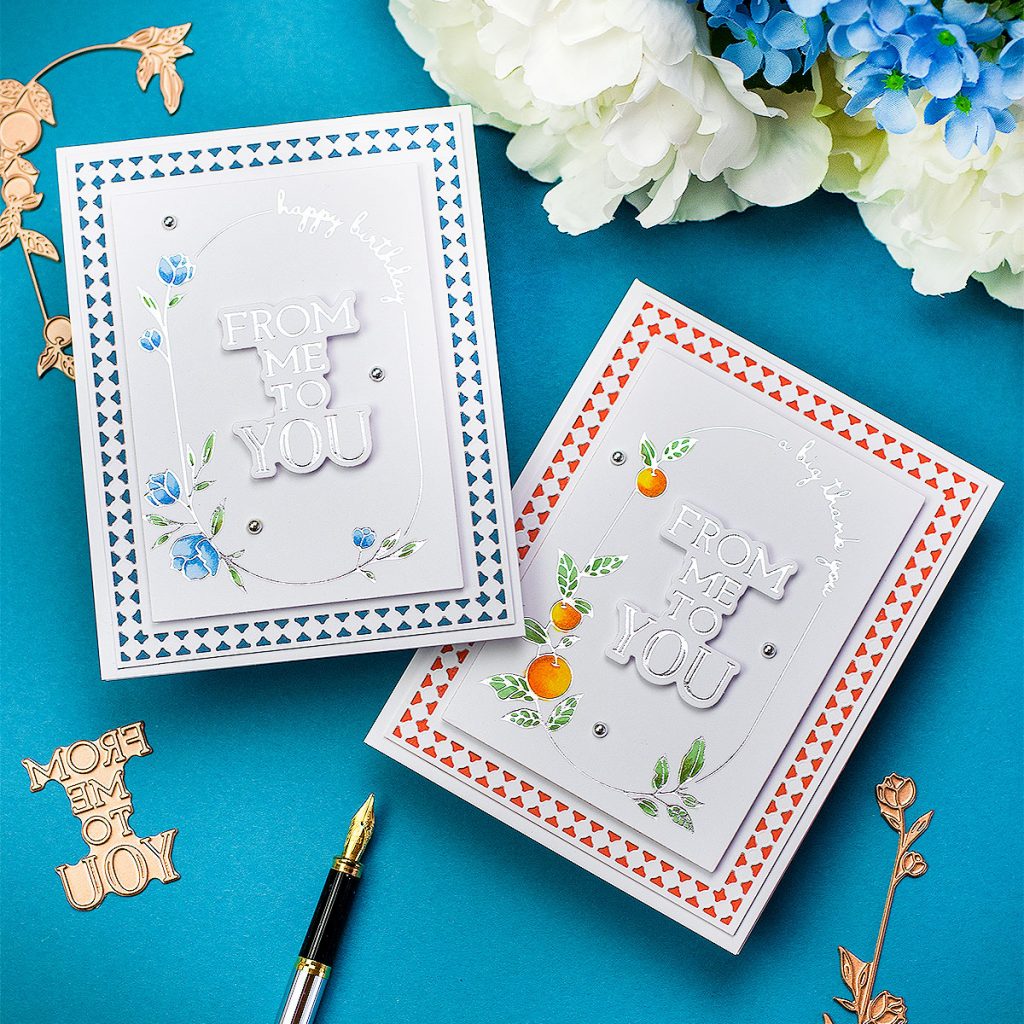 I also have a couple of CAS ideas using the Hot Foil Kit of this month that includes 6 plates and 1 cutting die.
It also includes silver foil and this time I struggled to photograph these projects… even though they are quite simple they look very nice in flesh.
So the glimmer plates in this kit will crate a semi-oval frame and you need to use 2 plates to give shape to a frame. You can mix and match plates to create different frame designs or just use them as a decorative corner element.
There are 3 frame designs: oranges, flowers, and leaves.
Plus you get 3 different sentiments" Happy Birthday", " a big thank you" and "From Me to You
I also used Candlewick Rectangles Die set to create a decorative border around the hot foiled composition.
You can see more Candlewick inspiration here and the die sets are on sale – 50% off!

That's all for today.
I hope you have enjoyed this post.
X
Bibi
supplies
Affiliate links apply at no extra cost to you. Thanks for your support.
Remember the new affordable international shipping option from $5 USD.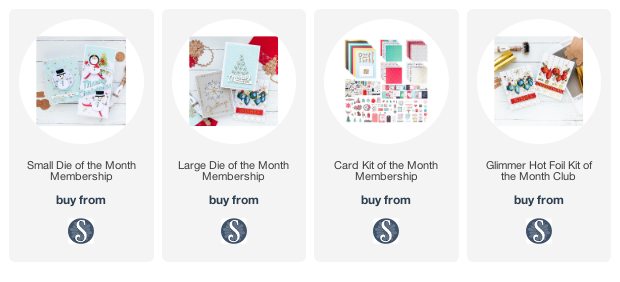 THIRSTY FOR MORE?