Hello everyone, I was the proud owner of a set of 48 Arteza Real Brush Pens I bought on Amazon a few 2 years ago but now I have upgraded!!!
Arteza contacted me just before summer to establish a collaboration and I have been testing their 96 pens set for the last 4 months.
So today's post is all about Arteza Real Brush Pens!
In the video belowI share my thoughts about this product.
Are they worth it?
I know this was the first question you might ask and yes! I think they do.
Although it is very important for me to let you know why I would recommend them and also to share important aspects of these markers you might need to know.
So what are these pens?
They are a waterbased coloring medium ideal to use for a wide variety of arts and crafts.
Artist quality
Brush tip pens
Self moistening
Produce fine to broad stocks
Transparent
Highly pigmented
Staining
Blendable
High permanency
Low diffusion and granulation.
Available in packs of 12, 24, 48, 96 pens.
Great price point.
Arteza UK Set of 96 Pens + Organiser Case | Arteza USA – Set of 96 Pens + Organiser Case


Top Features


Once the Ateza ink pens dry it becomes permanent. The ink won't activate with water and it won't bleed. This will be achievable especially when using Arteza Expert watercolour paper.
As I show in the video you can even spray water and the ink won't bleed .. things are a bit different on Arches watercolour paper or Bristol paper but these pens ink won't bleed as others such as Zigs or Nuvo. Just because those are semi- staining.
This is a huge PRO of these makers as we don't need to worry about ink bleeding or smearing after we finish colouring a panel or when we used other waterbased products over such as Distress inks.
Magical !!
Arteza is now adding the name and reference of the colors on the pen's barrel. Before this info wasn't on the pen's barrel so I could never tell what exact colour I was using.
I'm not sure how important is this for you. For me, this is not really a big deal but it is good to be able to let you know which colours I might be using in case I need it too.
Apart from that physical aspect of the markers the quality of my old pens and my new ones is the same. They are really great!
Colour Range
Pictures in this post might give you an idea of the colour range in this set of 96 Arteza Real Brush Pens.
Do you need all those colours? that I can't tell. I defo need them all and give me more, please! Lol
You can always get a small pack of primary colours and blend them to achieve endless colours shades but the large bundle will save you all the extra work and time.
Yes, you will find similar colour shades in the 96 pen set but each shade is different.
You will get light, medium and darker shades of each colour!
If you are familiar with the use of alcohol markers you will find that using these waterbased pens can be very similar in terms of the colour application as you can apply similar pens colour directly on the paper to achieve colour degradation and seamless ink blending without the need to apply water to blend or soften the colours.
Oh! Although the colour on the plastic end of each pen barrel is not exactly the same ink colour (how this could be?) this could be a good reference to identify the pens.
With the Arteza 48 pen set, I learned to identify different pens colours using the plastic bit as a reference but with 96 pens things can get a bit tricky!!
You might need some time to learn what is what so while you do, making colour swatches might help a lot!
I'll be sharing my colours swatches soon! I'm still looking for a good way to share them ( too many)
What paper should I use?
As Arteza Real Brush Pens are waterbased you need to use paper designed to use with waterbased mediums such as watercolor paper or Strathmore Bristol smooth paper.
No all the watercolor papers on the market will provide a happy experience with water-based pens so I would recommend using high-quality watercolor paper.
I like to use Arteza Expert, Arches and Strathmore Smooth Bristol Paper 270 grams.
The mermaidwas printed on bristol paper and all the pieces in the picture above, except form a couple of flowers and leaves, were stamped with waterproof inks on Arteza Expert watercolor paper.
The Arteza paper is beautiful paper it holds loads of water but as it is very absorbent so when working with staining paints you might not be able to dissolve, blend or move the pigment with water once it is on the paper.
You can do amazing coloring on Arteza Expert watercolor paper by applying the Arteza pens directly on the paper and overlapping colors ( just like you do with alcohol markers on smooth cardstock).
When using the Arteza pens on Arches watercolour paper the pens perform differently. You will be able to blend the pigments already on the paper a little bit more and it is the same when using Bristol paper.
Arteza Real Brush Techniques in the video
In the video above I shared simple techniques you can apply to achieve different effects with your Arteza Real Brush Pens.
If you ever give them a try please come back and let me know your experience.
Diffusion
As mentioned above the diffusion of the pen's ink is very low so you can apply a couple of easy techniques to help yourself to spread the colour over the paper.
Apply the pen on a non-porous surface and mix the ink with water to apply soft washes of color on images using a water brush.
Deep the tip of your pen on water and apply the pen directly on the paper to achieve a light wash of colour . As you work the ink colour will intensify and you can then apply a darker or more saturated wash over if needed.
Blending
Apply the pen on a non-porous surface and mix the inks of different pens to create new shades. Apply the new colours to your artwork using a wet paintbrush or a water brush.
Blend ink colours directly on the paper by using a light, a medium and a dark shade of the same colour.
Granulation
The Arteza Real Brush pens do not granulate but you can apply easy techniques to create that effect.
Apply water on the paper and drop in color directly with the pen, tap the pen tip over the water puddle to see the watery pigment moving a wee bit on the paper.
Tap the pen tip on the paper several times and then tap over clear water using a water brush. Over the wet wash tap the tip of the pen again until building up a granulated effect.
Added On -Storage Solution
I think the Pen Case Arteza is now offering is a great storage solution, no only for these pens but for watercolor pencils or brushes from 8mm and no wider than 12mm.
They sell different sizes of Storage Cases on their USA and EU shops with 72, 108 or 144 slots.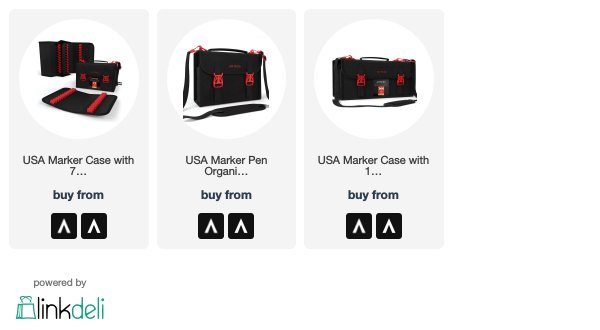 I keep my pens in small IKEA containers but the Arteza Pen Case defo allows me to keep organized, and it makes it easy to carry the pens around, I also can reach each pen and identify colors easily due to the case display.
I love it!
Here is a list of some of my blog posts using Arteza Real Brush pens.
That's all for today, I hope you enjoy these projects and ideas.

Hugs from Scotland.
x
Bibi
Supplies List
Just a note to let you know that when you buy through the links in my blog I get a small commission at no extra cost to you.
Thanks for your support.
SUPPLIES LIST ARTEZA USA + OTHER STORES