Here is my card for Global Design Project's challenge this week, it is a sketch challenge and I decided to use "Grateful Bunch Stamp set" to make it.
This is the sketch
When I saw this sketch I though in using Grateful Bunch stamps set no only because any of its floral stamps will be perfect to stamp a little embellishment to the banner or because it has a lace border stamp that I could also use for this challenge but also because I was looking for the opportunity to use the small butterfly stamp in the set.
The small butterfly image only measures 1″ width x 3/4″ length when stamped and as I wanted to make it pop up some how on top of the banner it occurred to me creating a 3 layer butterfly for this project. I have done this before and it really add interest to cards.
Look how easy is to make this: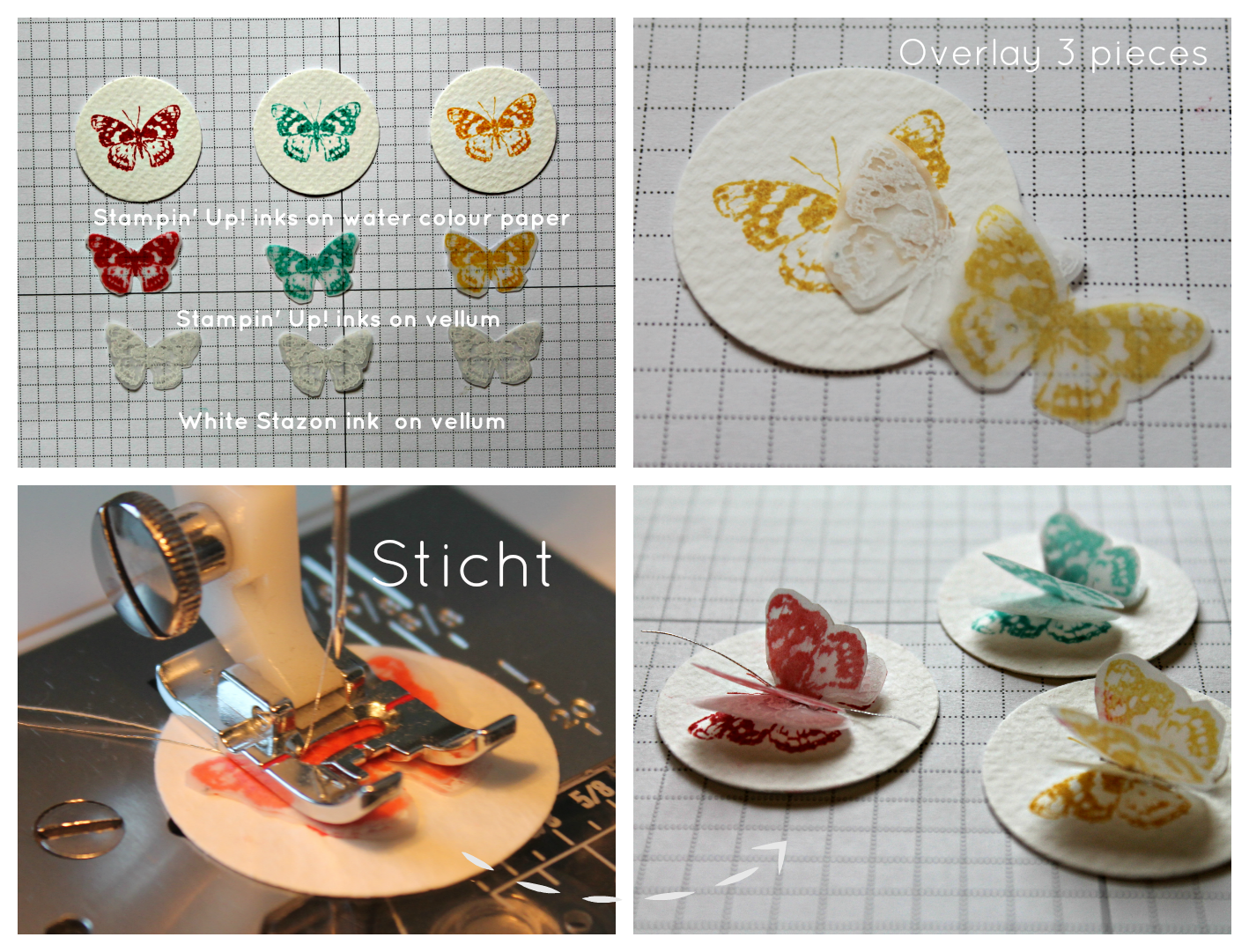 As the card was a little subtle for my taste I add a card base in Delightful Dijon card stock and coordinating designer series paper,
Supply list:
1-1/4″ circle punch
White Stazon and lost lagoon ink
Water colour paper
Lost Lagoon and Delightful Dijon card stock
A piece of Delightful Dijon DSP in colors 2016 -2017
Silver Metallic Thread .
Basic Pearls.
All materials from Stampin' Up!
Click here to participate or to see what other designers team members have done for this sketch challenge !
I also have made other projects using this stamp set please click HEREand HERE to see them.
Remember you can purchase any product you see in my blog in my sShop or buy the starter kit for £99 and choose £130 worth of goods. Visit my Buy the Starter kit tab above for all the details and a link to join.
Thanks for stopping by and please feel free to leave a comment or ask any question, I"ll be happy to hear from you. x Bibi
Grateful Bunch Photopolymer Bundle
Babies Update
In 11 days Harris will be 2 months old and he is still the best baby ever. Thanks God he is a healthy boy so he eat well and sleep peacefully. He got big brown eyes like me but he looks a bit like his father. My daughter Emma is a tornado and she doesn't seem to be changing while growing. She can cover the living room walls and furniture with whatever substance that can be used for such a thing, She is not jealous of the baby but she is curious and want to cuddle him. She also want to pock his eyes as she think that's funny so I have to have my eyes wide open to stop her of doing crazy things. She is great fun as a child as she like crafting and dancing and she is the star when we go out she keep saying hello and goodbye to everybody 🙂