When I saw Picture Perfect Stamp Set in the Stampin' Up! Spring Summer Catalog-2016 I knew this will be one of the most beautiful nature themed stamps that anybody can have in their hands. So I used this 4 step stamp set to make the cards below for a very pretty colour challenge on Global Design project this week.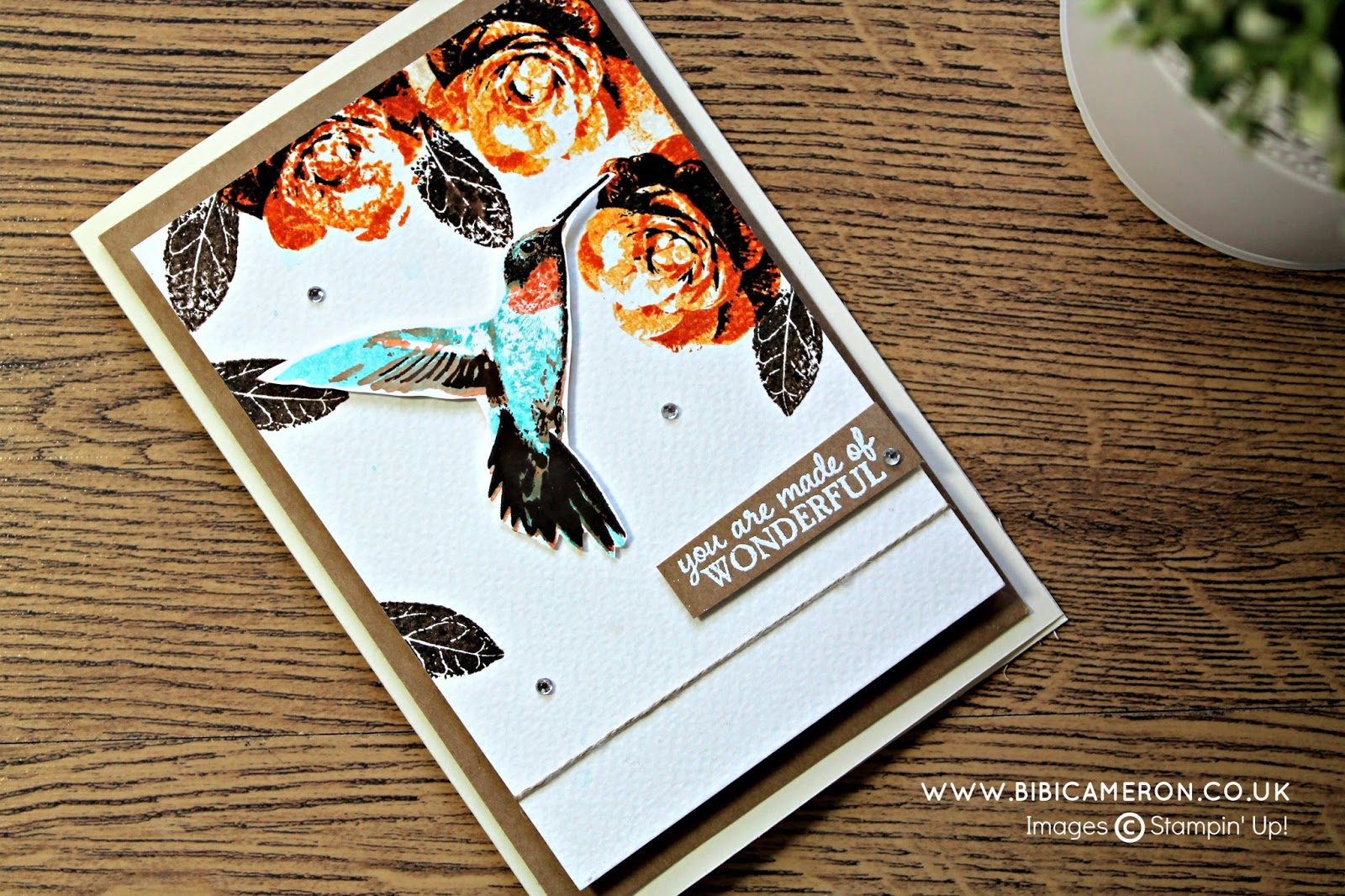 Click here to participate in the challenge this week
or to see ideas and inspiration with this colour palette!
When I was stamping these cards in the challenge colours I couldn't avoid having the feeling that I was pushing to hard to make it work. I was running trying to complete my project while my baby was drinking a bottle at 2 am and my husband was shouting: Bibi come on help!! so I had 15 minutes to choose a stamp set, design both cards and make them. These are defo easy and quick compositions!
But to reassure myself I made a google search by "orange hummingbird and roses" and look what I found…
Now I have the personal challenge to achieve a more realistic look with this stamp set and this colour combo. I will be making a video tutorial that will be available shortly on my YouTube channel to show you how I do this. CLICK HERE TO SUSCRIBE and be the first to know when is online.
And let Picture Perfect stamp set do all the work for you. The set contains 18 individual clear stamps … it is just stunning!