Hello and welcome to my blog, this is the 6th card design I'm posting about "Reason for the Season" Stamp set from Stampin Up! this week and perhaps the last one. I have dedicated the whole week to this beautiful " 2 step" stamp set that contains 10 individual stamps, 3 of them are floral clear stamps that you can overlay one on top of each other to easily add colour to the flowers and leaves… No extra time colouring so this is perfect to make and sell cards, boxes, tags or any other project you can stamp with this tools.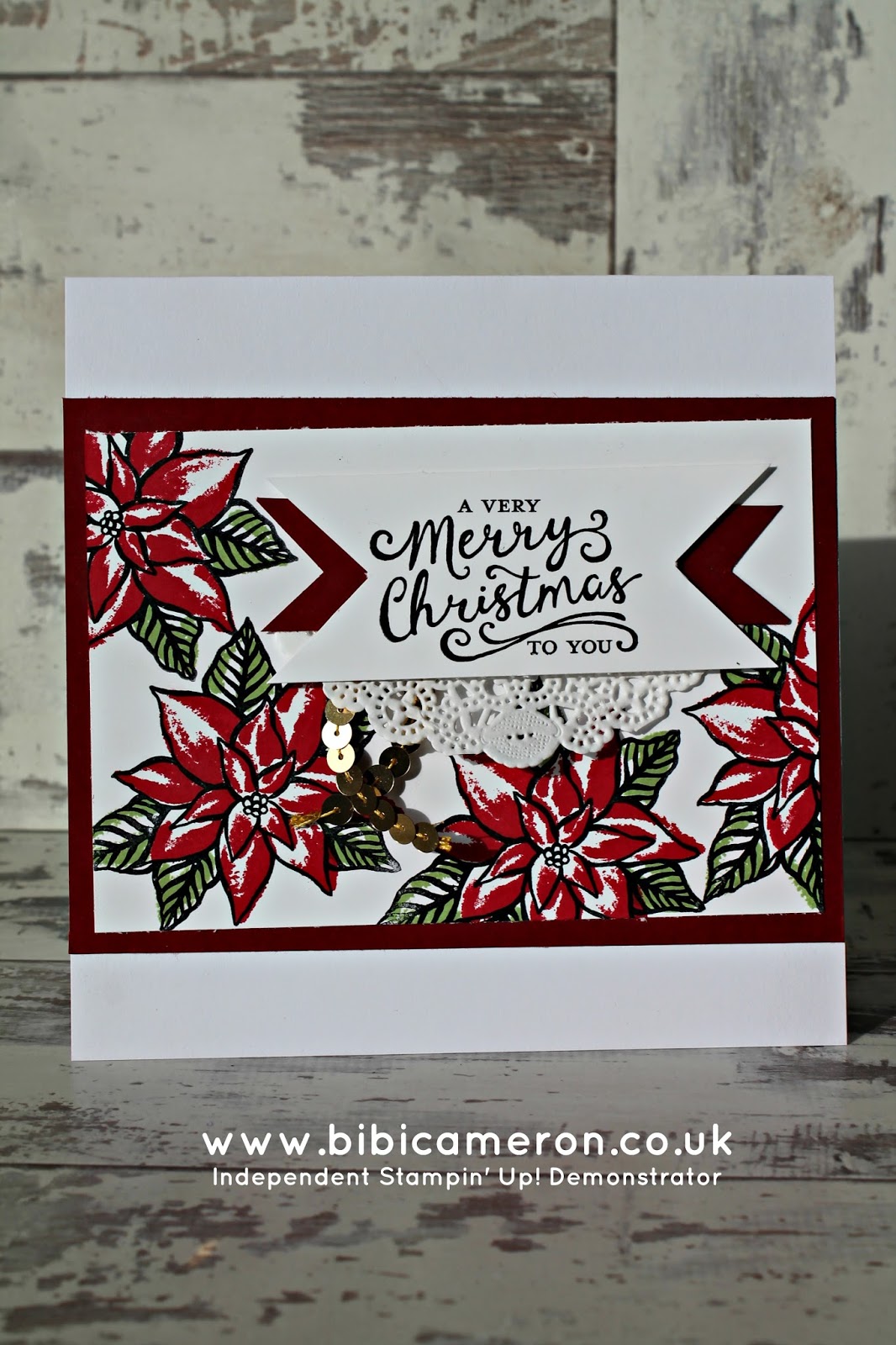 Watch video tutorial
Related Links :
Thanks for stopping by! Please feel free to leave a comment here on in my YouTube channel. I would love to hear from you. Your opinions or suggestions are highly valued.
Built for Free Using: My Stampin Blog