Hello crafty friends, I'm back with another "Scrappy Tails – video post". This time I'm featuring the new A7 Storefront Pop-Up Die Set and some accessory die-sets that also stand alone.
If you love the spinners and the pop-up baskets I made a couple of months ago using Scrappy Tails dies, I believe you are going to love this die set too!
The A7 Storefront Pop-Up Die Set will make a truly fun card. So different!
Watch a 5-minutes tutorial
To make these cards you will need:
Recommended Paper
I also used stamps from the Just Miss You and the Bunny Blessings stamp sets by Simon Says Stamps.
A7 Storefront Pop-Up Die Set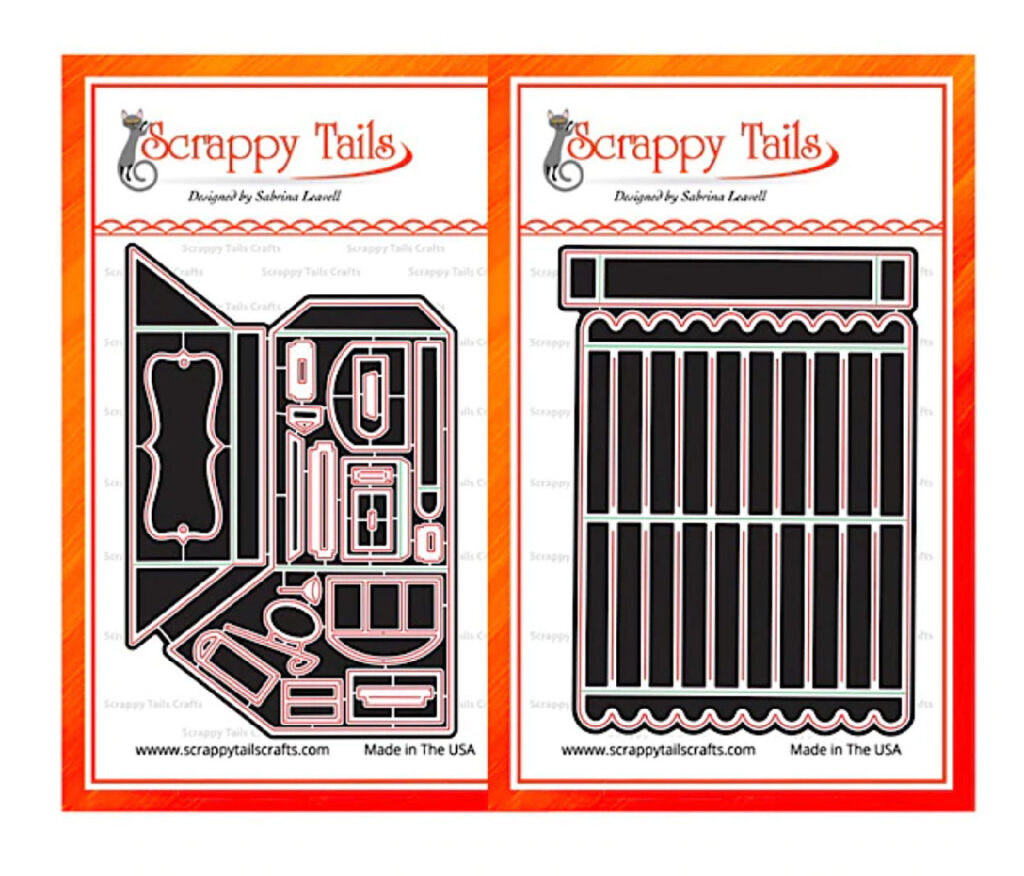 A7 Storefront Pop-Up Die Set includes 24 dies ( The 2 sets in the picture above)
4 main dies ( Walls, roof, a bridge)
20 decorative cutting dies including windows, doors, planters, and a label.
It will make a 5 x 7 inches shaped card that can be turned into a pop-up by using the Storefront Pop-Up Mechanism die set.
The walls of the store/house can be used with inner bridges ( no roof) on which you can adhere different elements to make a different type of pop-up (taller).
Bundle and Save
The decorative die sets are insane. They have so many different shapes. You can get really busy with so many options!
House-Shaped Pop-Up Cards
It is very important to use the right cardstock for these projects. I strongly advise using 300 grams cardstock to make the card base (walls).
Anything else can be die-cut out of 240 grams cardstock.
If you want to use 240 grams cardstock for this project, you can add another layer of cardstock behind the front and back panel of the case base (walls) to give it sturdiness.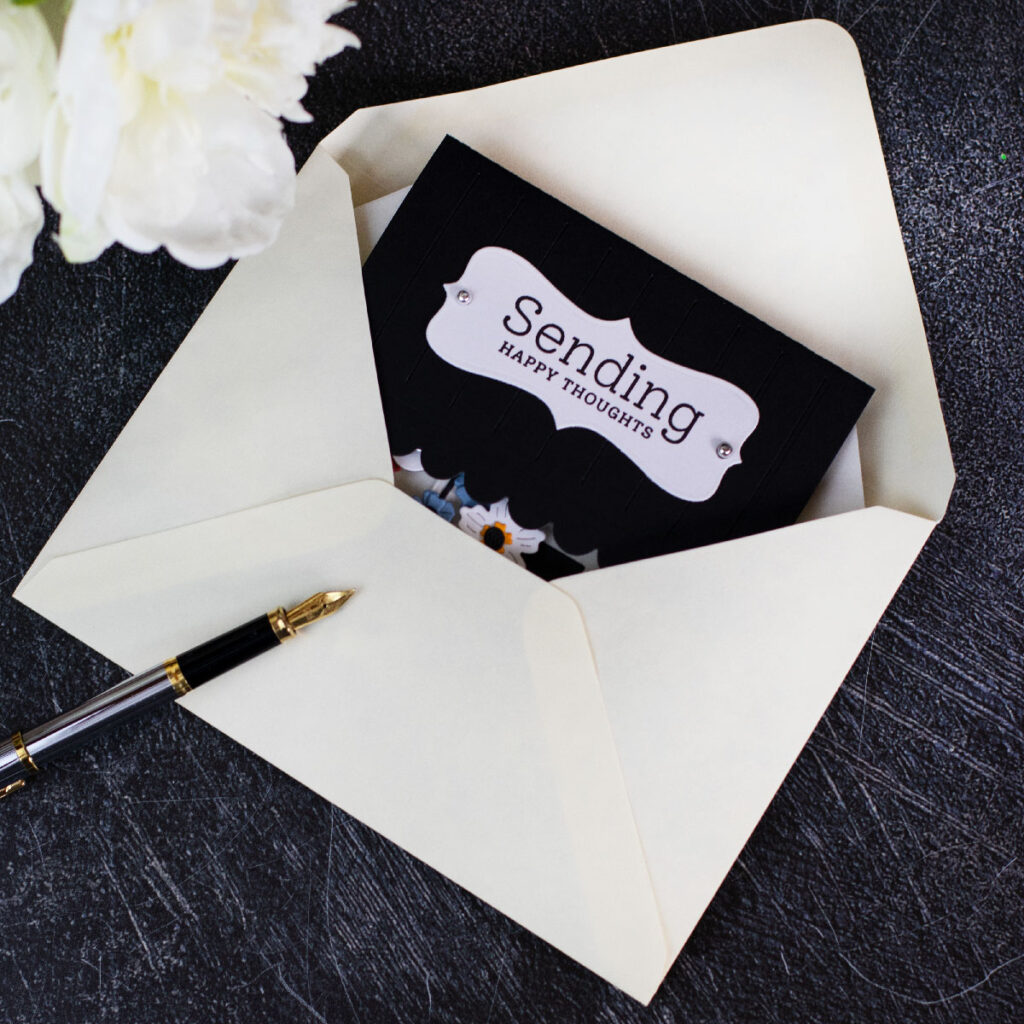 These cards measure 5″ x 7″ inches and they fold flat to fit in an envelope.
As I explained in the video, depending on how you glue the pop-up mechanism your card will pop up (from left to right or vice versa)
To make this card, I glued one of the pop-up mechanism parts behind the front left corner of the card base and the other one to the back right corner.
So this card pops to the left.
You can customize these projects to any occasion.
Use any decorative dies and stamps you might have in your stash to decorate.
Add a small gift card inside the card or a mini-card with a message as I show in the video (minute 10:17).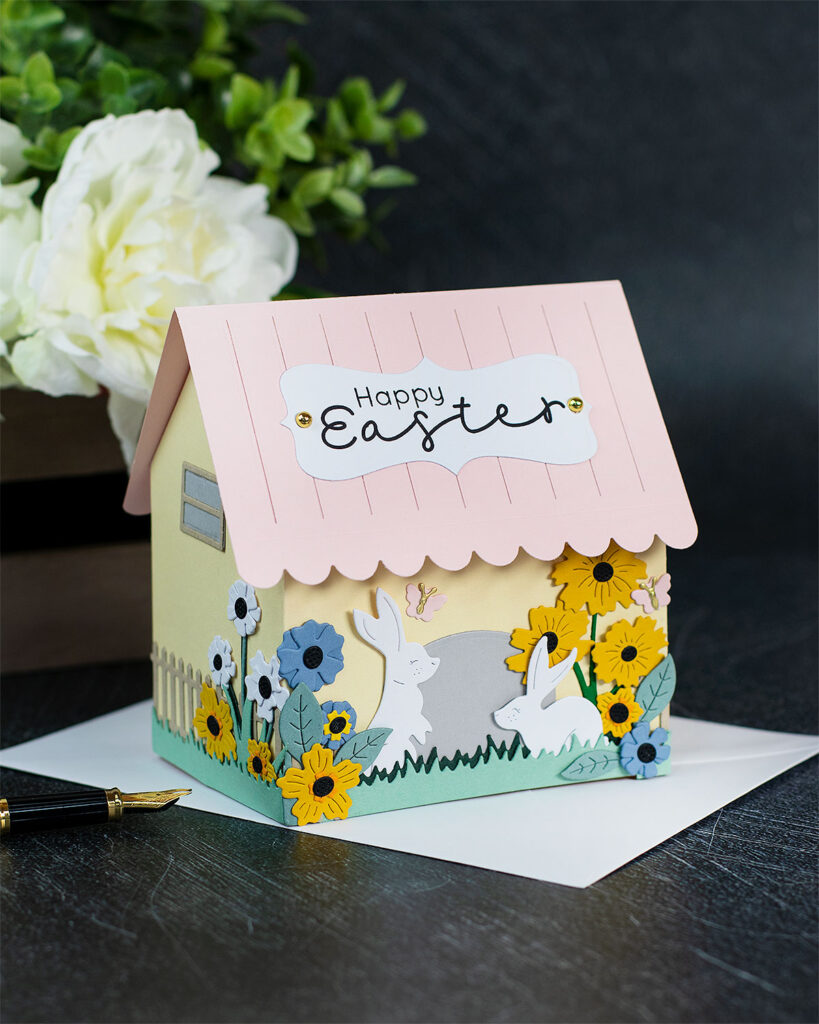 Your projects will look completely different depending on the cardstock colours and components you use. The sky's the limit!
I asked some members of my family to take the cards out of the envelope just to see how they perform. These are defo made to steal smiles!
They loved them!
That's all for today.
I hope you enjoyed this post.
X
Bibi
Thirsty for more?
Supplies
Affiliate links apply at no extra cost to you. Thanks for your support.