Hello crafty friends, today I'm sharing tips to add foil to your projects using stamps, a Minc foil machine, and the Minc toner stamper kit.
I made 3 cards only using foiled images, sentiments and backgrounds.. nothing else.
The foil shines when the light hits on it… The results using the Minc toner stamper kit are pretty good… beautiful and easy!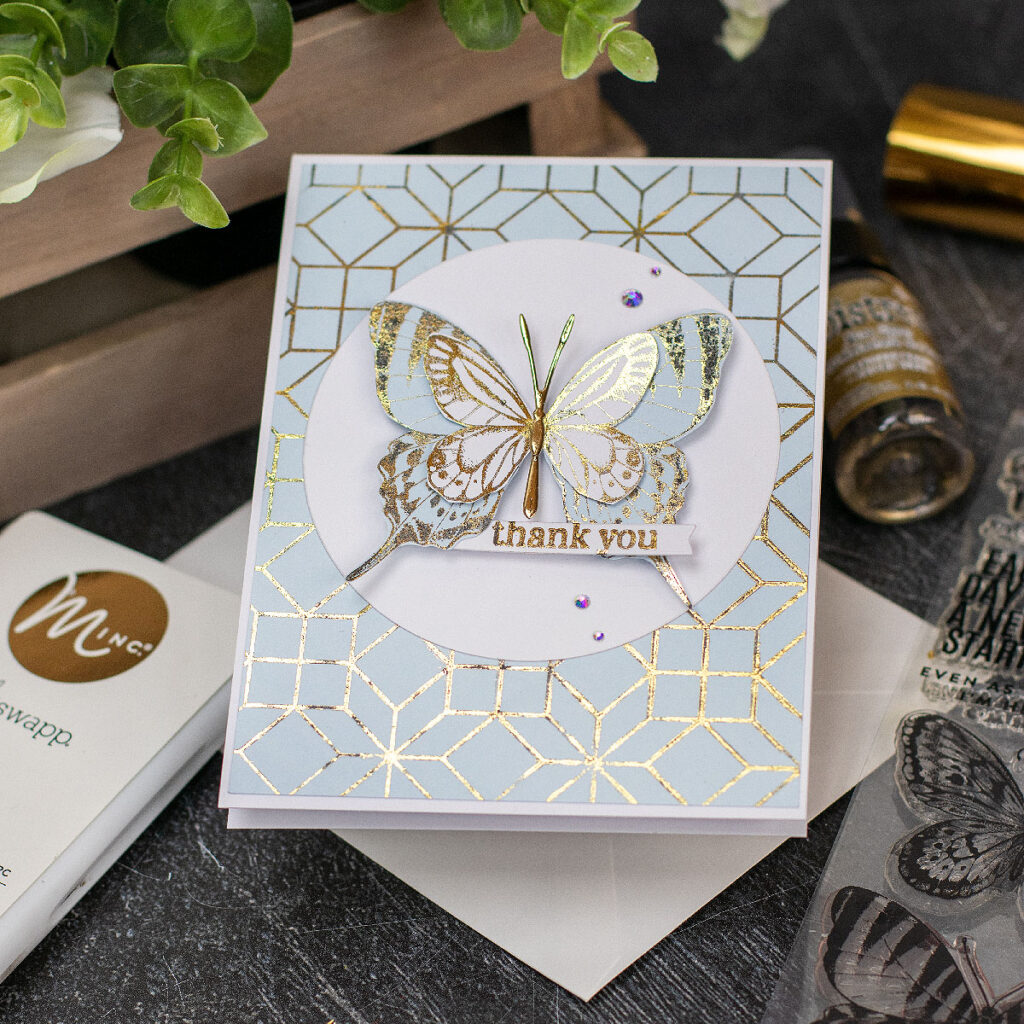 Main Supplies used today
Stamping:
Dies to add accents:
FoiL Transfer:
Minc Foil Applicator Machine Starter Kit
The Minc Foil Applicator Machine Starter Kit includes 12 inch Foil Applicator Machine, Transfer Folder, 6×12 inch Piece of Gold Foil, 3 Tags.
Heidi Swapp Minc Toner Stamping Kit
Heidi Swapp Minc Toner Stamping Kit comes with one bottle of toner-reactive ink, two refill stamp pads, and a stamp pad holder to make your Minc project picture perfect!
Watch a 1 – minute reel to see how I do it
If the video is not working click here to be redirected to the Instagram reel.
10 Tips To Foil Stamped Images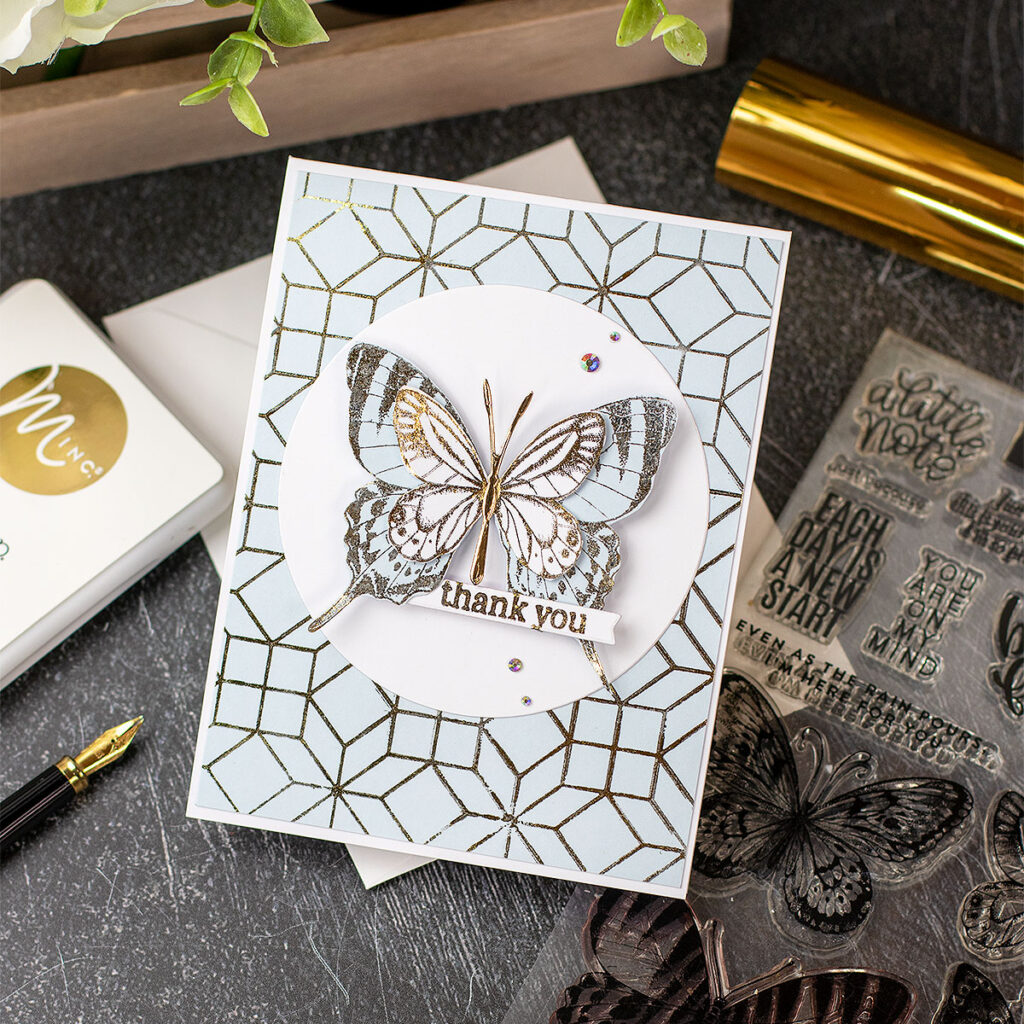 Bear in mind that toner ink is sticky and it dries very fast ( Incredible fast) . So we have to work accordingly.
Set your Minc Machine in 5 ( Maximum temperature)
The machine heats up quickly so you can do all the stamping first.

Use Minc toner ink. Bear in mind this ink is sticky and it dries very fast ( no tacky).

Allow the toner ink to settle in the new ink pad for a least 20 minutes. This is KEY!!!
-If the ink is too juicy or liquid it can adhere the stamp to the cardstock.
-Try to foil many pieces to do the best of your ink pad as the ink pad foam seems to be discardable (short life).

Use the Misti- stamping platform to achieve well defined stamped images.
-You can stamp an image multiple times but do it quickly.
– The stamp can get stuck to the paper if you apply too much pressure over the platform lid or if the ink dries while you are stamping.

Apply Dot runner tape on the platform pad to hold the cardstock in place while doing the stamping.

Use double-sided tape to stick the ink pad foam part to a sturdy clear block. To "quickly and easily " apply the ink to the stamps ( mess-free hands).

"Be very quick" while applying the ink to the stamp and stamping. This is KEY.

Use smooth, heavyweight, coated cardstock, acetate, mirror, and pearlescent cardstock. All these should work just fine.

Do not allow the ink to dry on the stamp to do further stamping. Clean the stamp every time when stamping a new piece of cardstock.

Clean the stamp using clear water or soapy water. You can also use Surgical Spirit (rubbing alcohol), or stamp cleaner.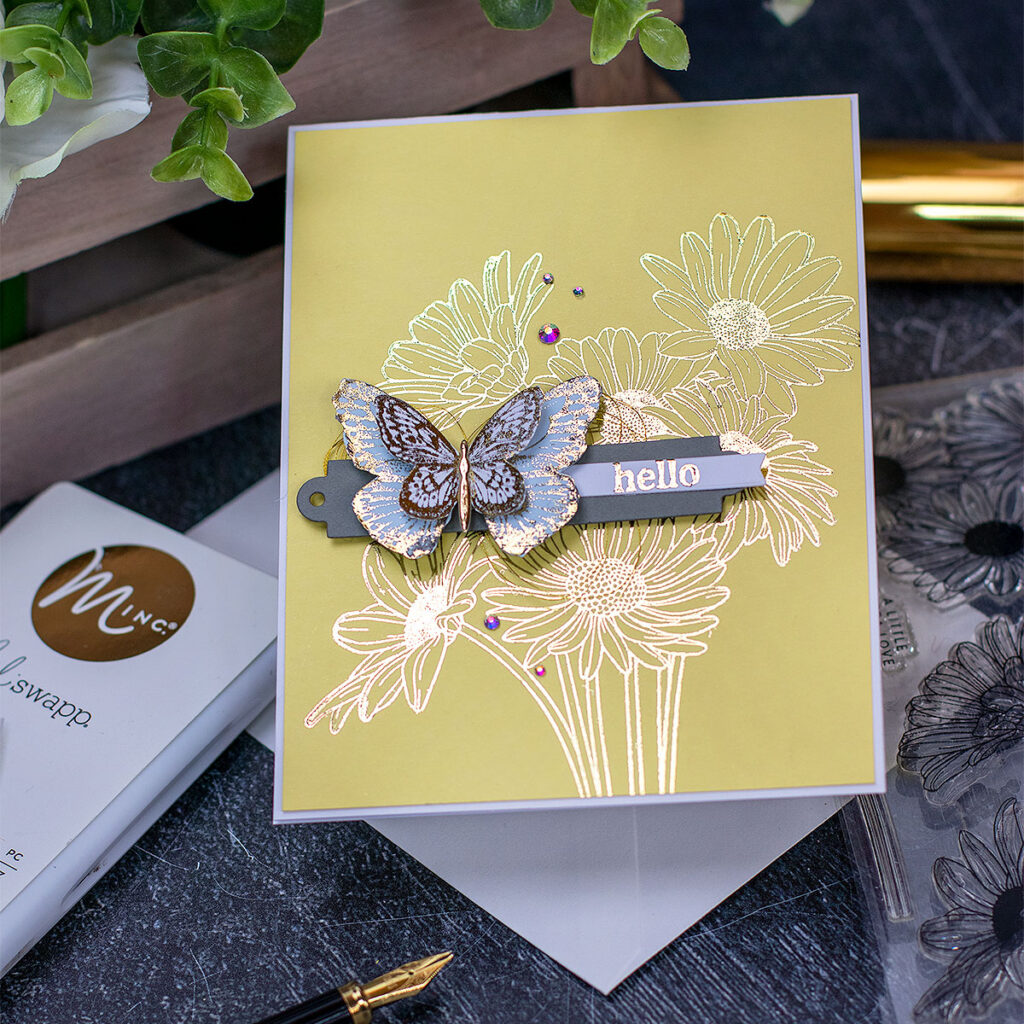 What paper should I use?
I tried various cardstock qualities and I found that the technique works fine with 100 lb – 110 lb smooth heavyweight coated cardstock ( or also called super smooth)
It also works with heat resistant acetate, mirror cardstock or any coated coloured cardstock like Simon Says Stamp or Lawn Fawn.
My findings
Last but not least, remember that experimentation is key. One thing that works for someone might not work for another and this is basically due to the materials (cardstock used), could be also a matter of timing.

This technique requires speed during the stamping proess just because the ink dries fast and it is sticky while wet.
That's all for today.
X
Bibi
Thirsty for more?
Supplies

Affiliate links apply at no extra cost to you. Thanks for your support.