Hello crafty friendst!! I have been working behind scenes to share ideas with some of the Spellbinders kits for December 2021.
In this post, I'm featuring :
Spellbinders LARGE DIE December 2021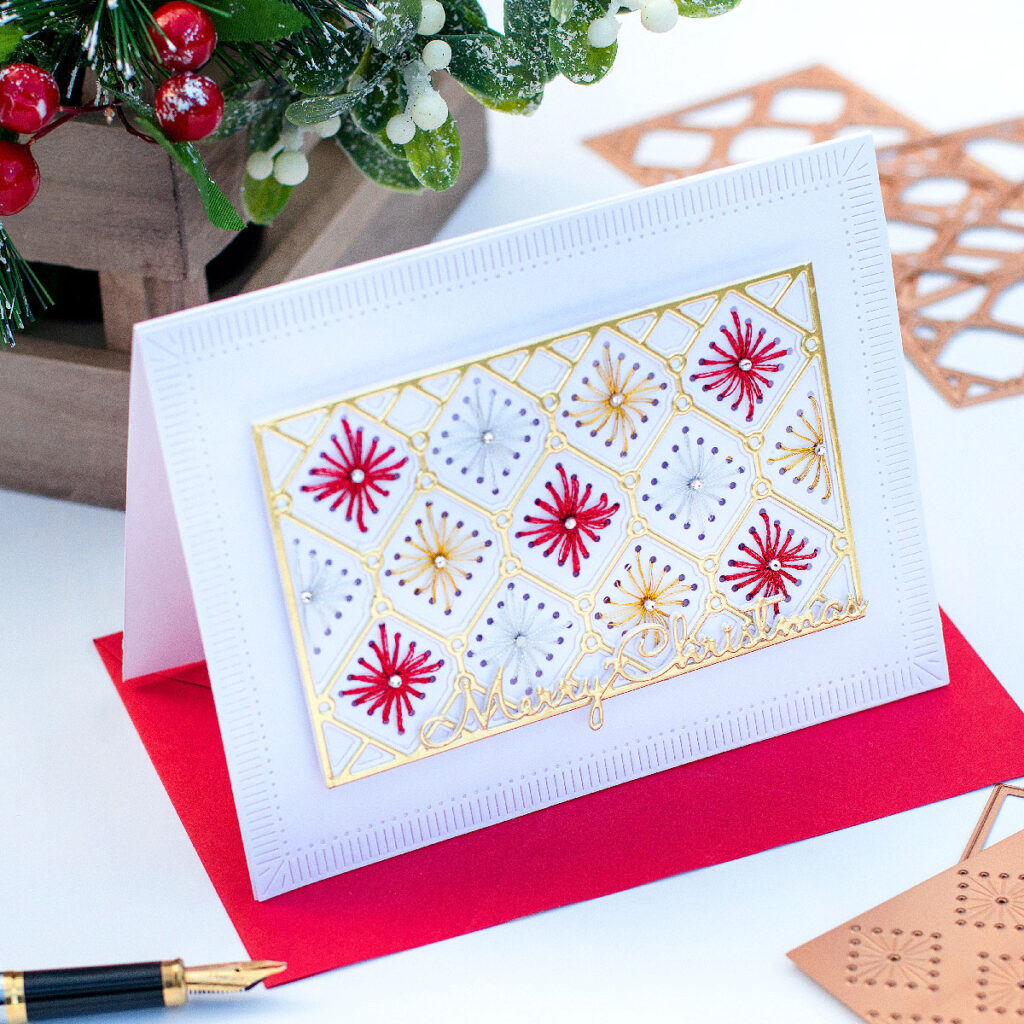 I'm totally in love with the Large Die of the month.
Spellbinders combined stitching dies + Kaleidoscope dies.
The Large Die of the month is called "Layered Stitched Background" and it includes 5 cutting dies.
One background die that will cut a pattern to apply stitches on your project or that you can use to add texture.
Two background dies to create a kaleidoscope.
+ two dies that will cut a kaleidoscope stripe.
Love it! I made one single card applying stitches…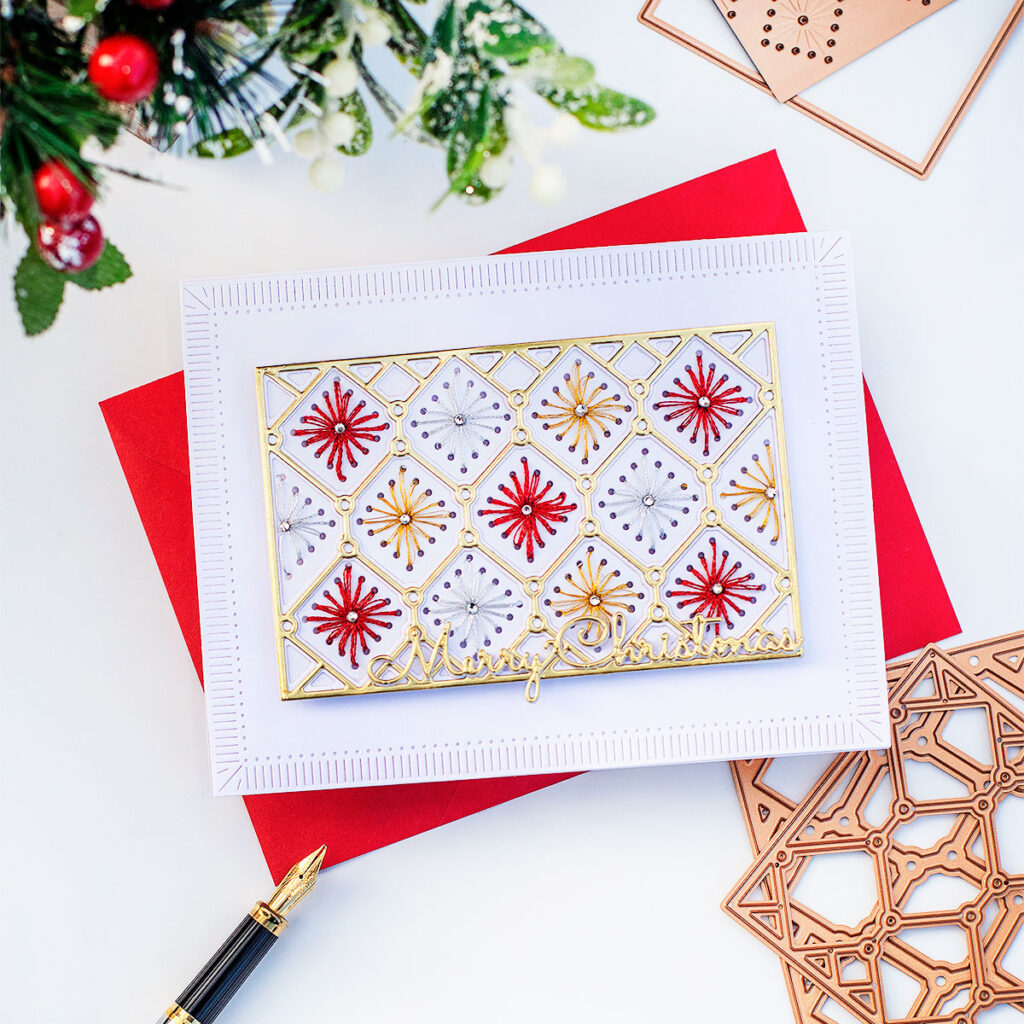 Cardmaking Process
Stitching Dies Bonus Project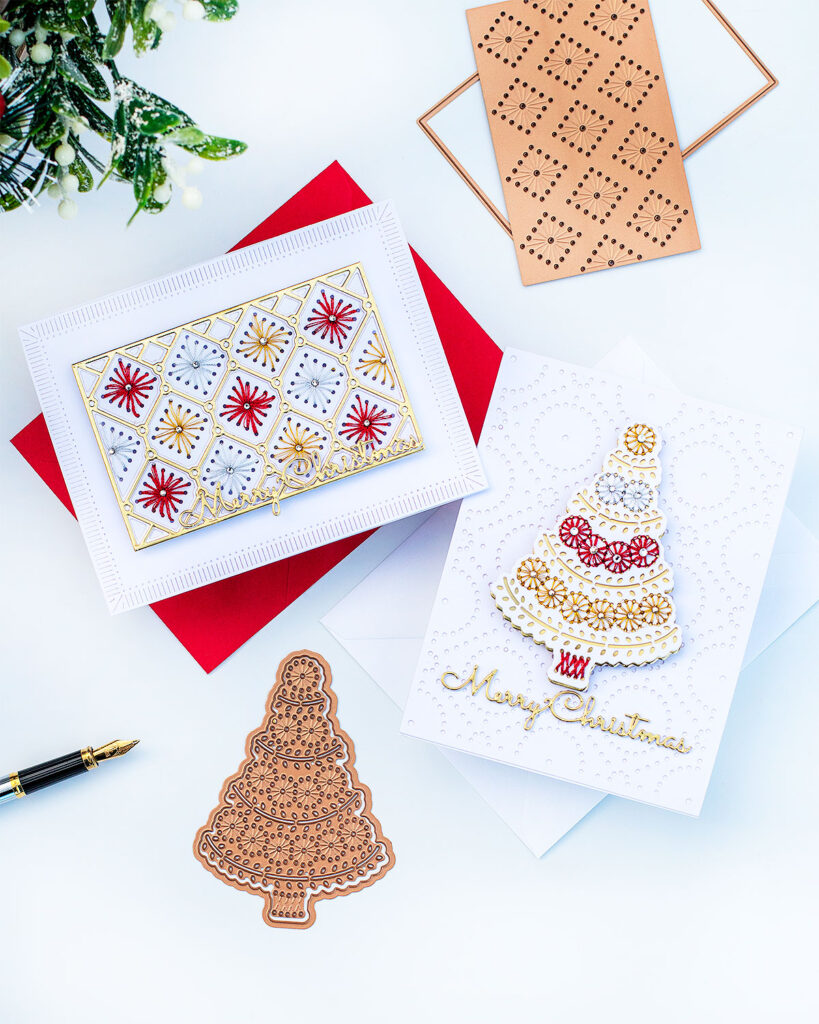 When I was stitching the Large Die of the month, I just couldn't resist to make another one using :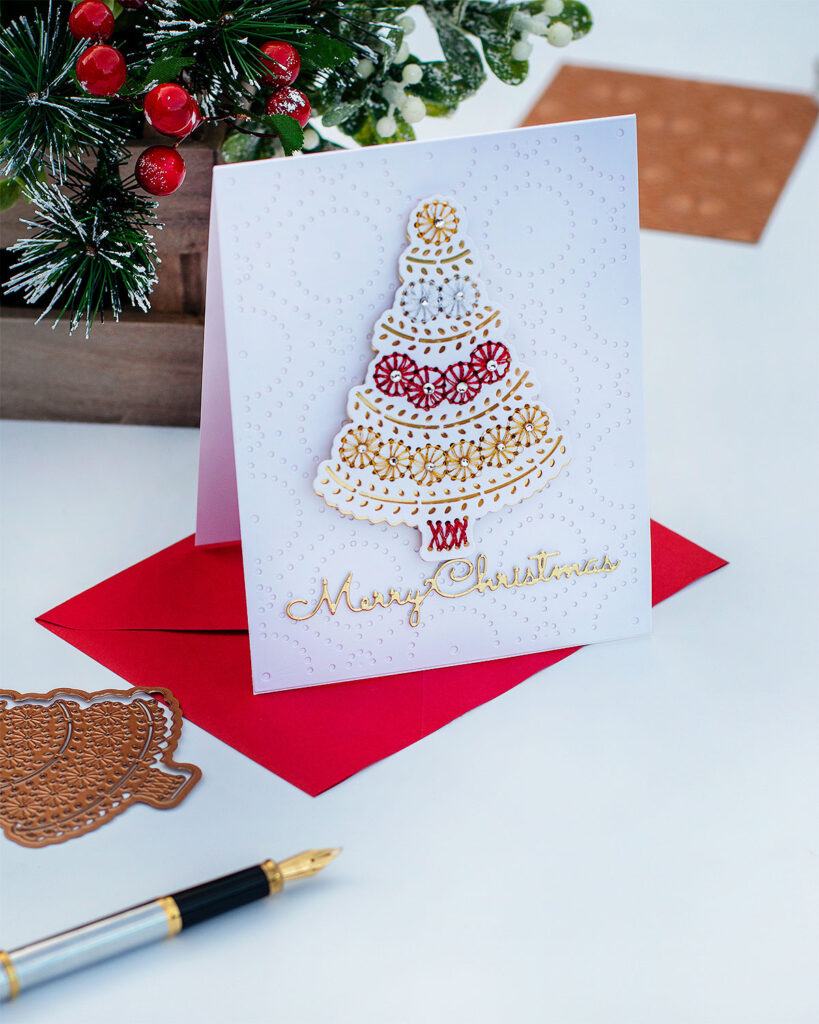 You don't need to apply stitches onto the die-cut panels made using stiching dies. These also make beautiful backgrounds for your projects.
Stitching on Cards Video
Large Die + Card Kit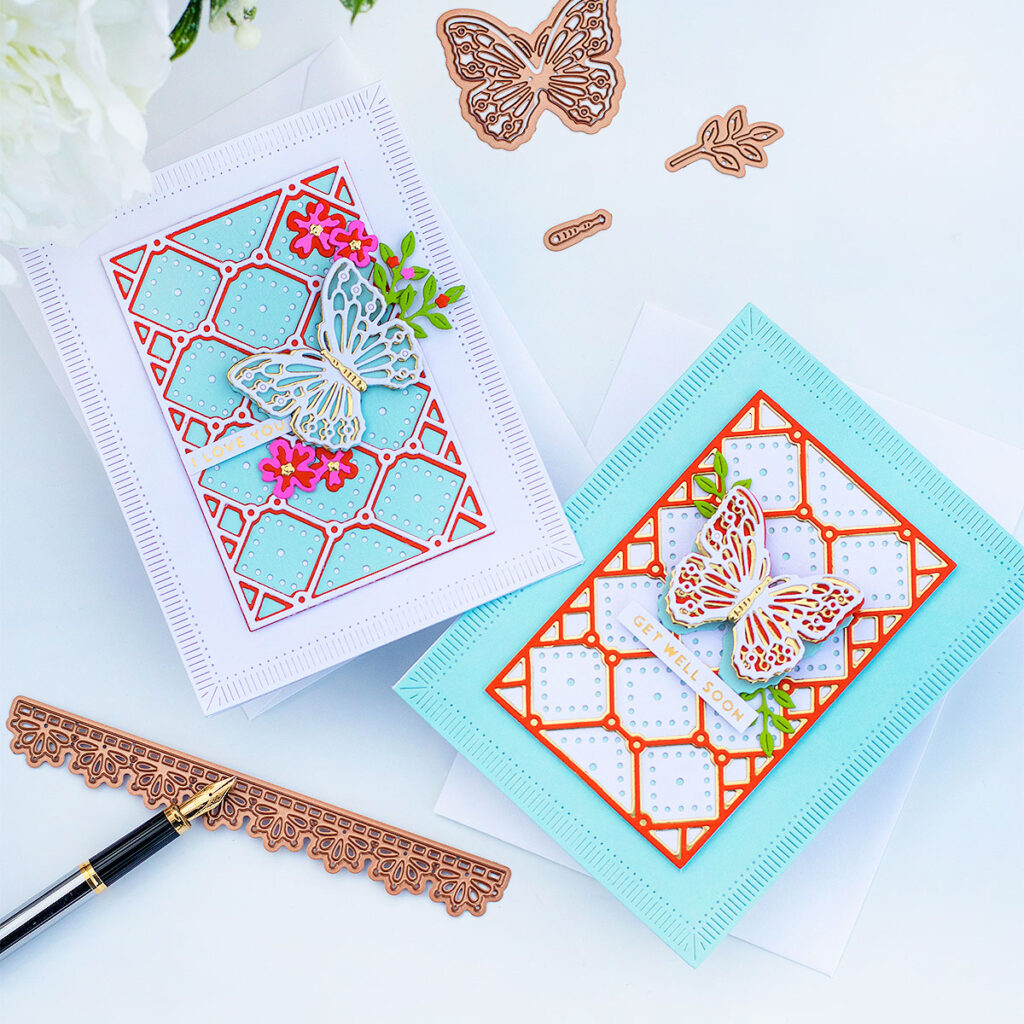 I mixed in matched the Large Die of this month with the die set and paper included in the Card Kit of this month to give you extra ideas.
The sentimets were hot foiled using glimmer plates from Yana Tiny Sentiments , Polish Brass Hot Foil and the Spellbinders Hot foil System + The Spellbinders die-cutting machine Platinum 6″.
I also have the Spellbinders Platinum 8.5″ inches that is great to die-cut slimline panels or to use with large die sets.
Love them both!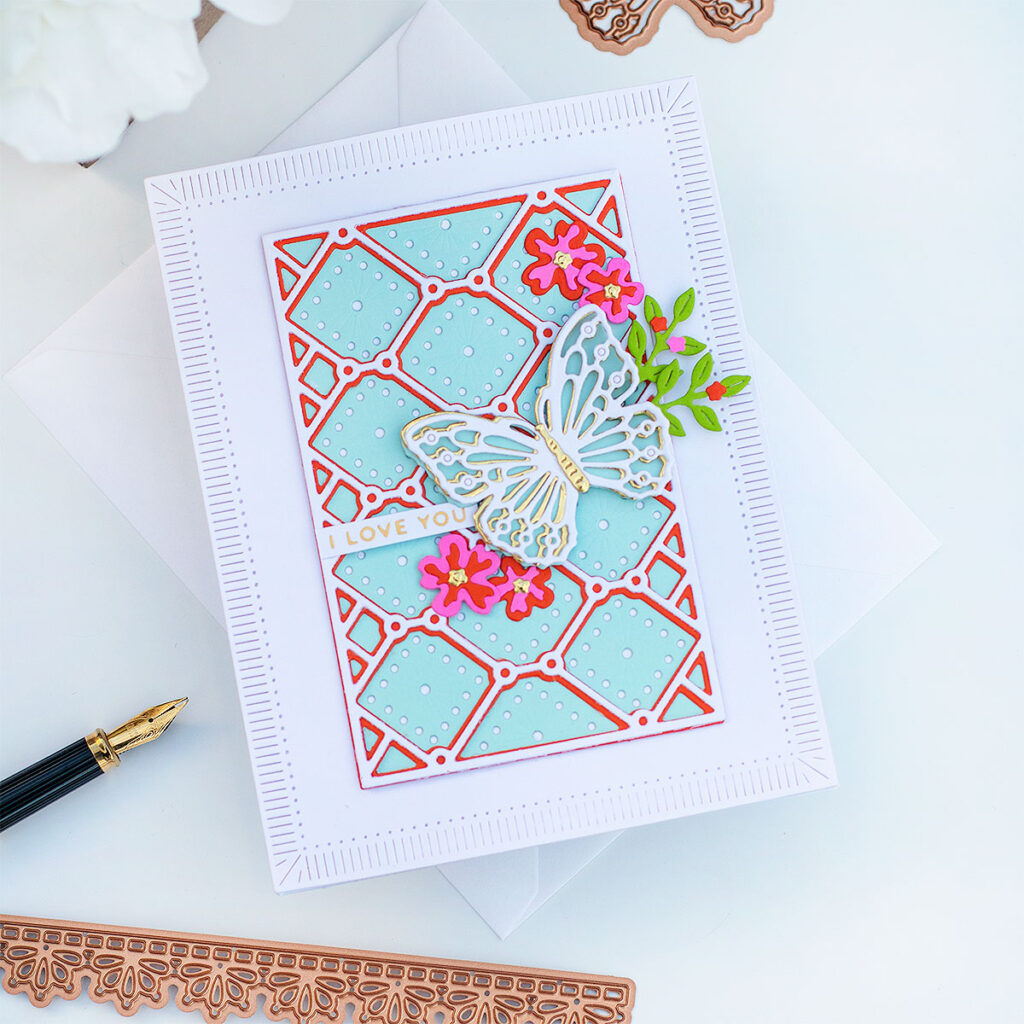 To make this cards I also used Fluted Classics Rectangles Dies set to die cut decorative background panels.
I also used the card blanks included in the Card Kit of this month, although I prefer to use 300 grams cardstoc pre-scored card bases or make my own ot of 300 grams smooth cardstock.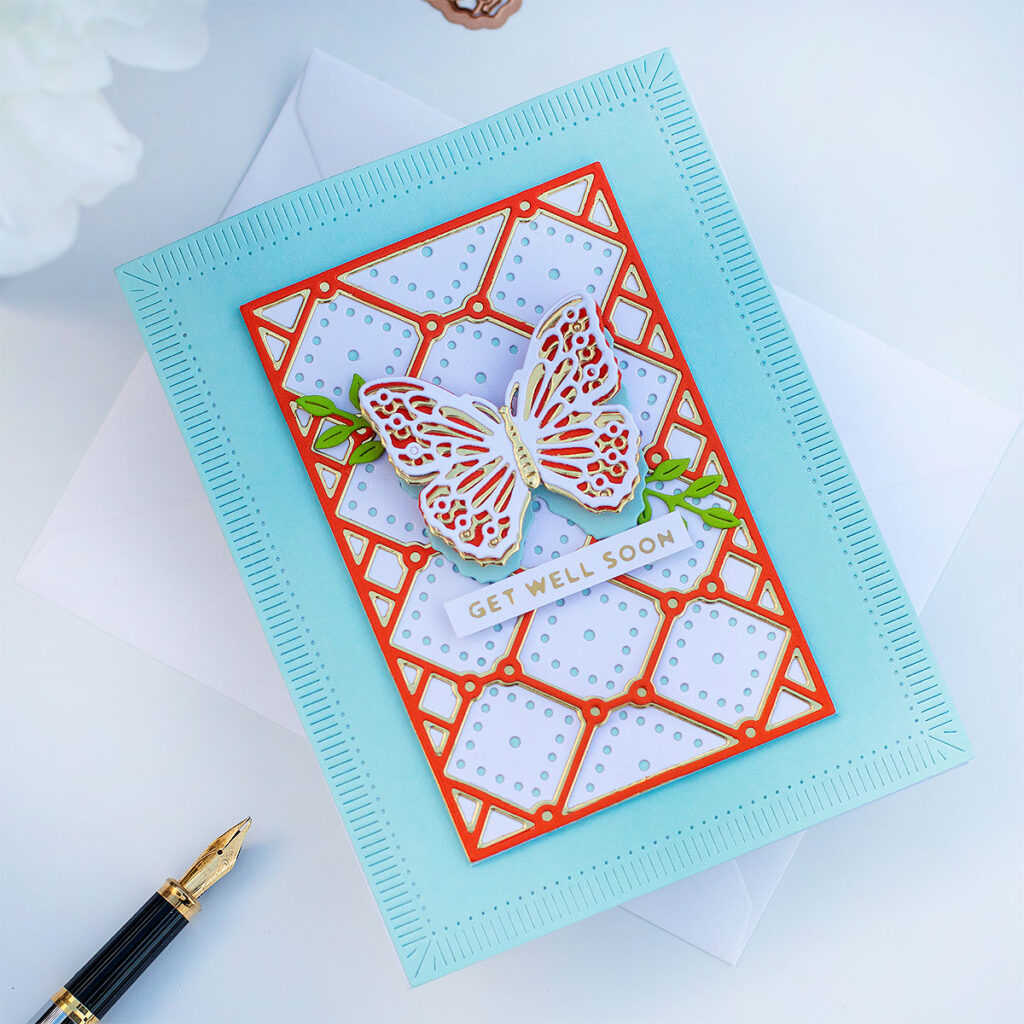 As very silly thing to say is that I recently got the Tim Holtz mini trimmer 6.25″ …. it is tiny!!
I inicially thought this was another bulky item to have on my desk and I asked some friends if it was any good.. they said yes but I still didint belive it lol
I was wondering if I really need another trimmer but as professional crafter I need to be updated so I bought one and I don't regreat it. 🙂
I'm lovng it so much!!
It produce a sharpe cut and it is great to cut sentiment baners. Today this is my fav trimmer to do this.
Card Kit of the Month december 2021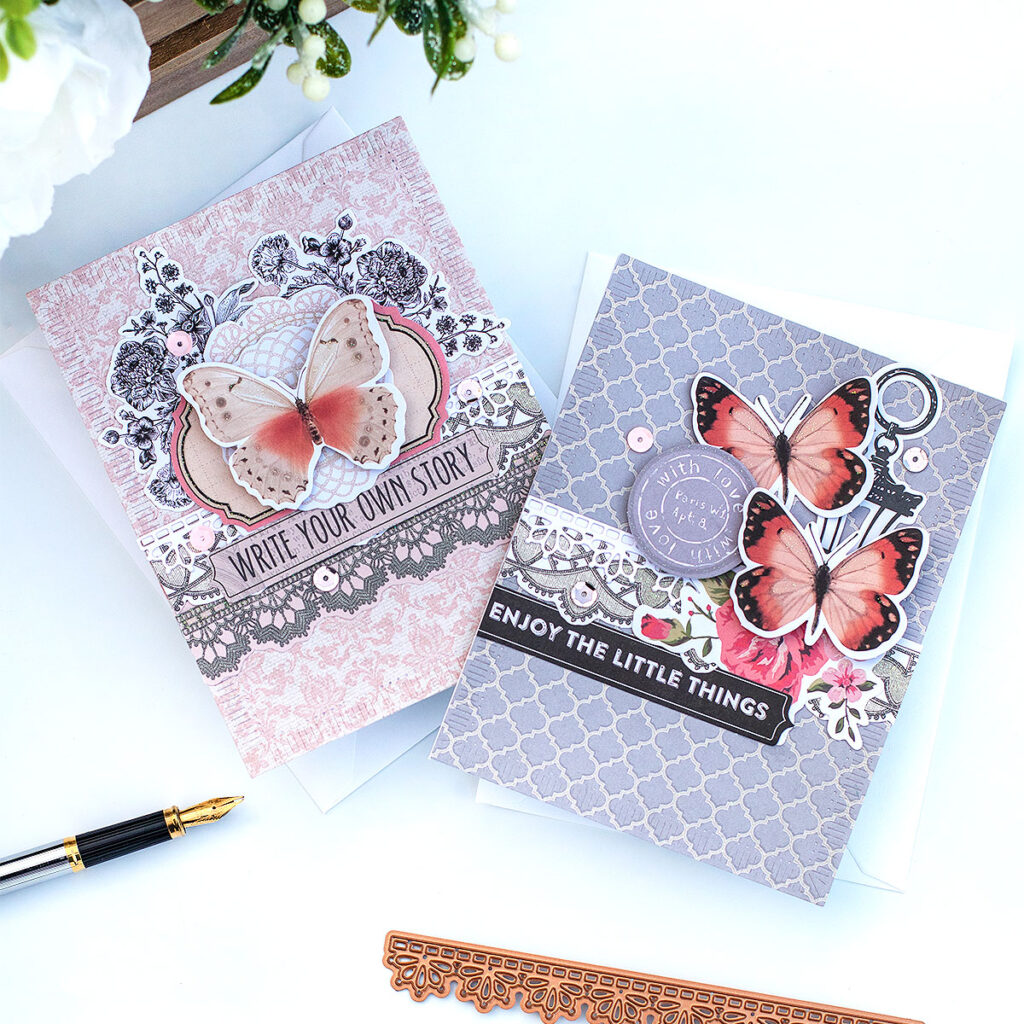 Ok.. You saw a sample of the die-cut butterflies you can create with the die set included in the Spellbidners kit of the month.
The kit includes many other items :
Set of 8 dies
A 6×4 stamp set ( ( individual stamps)
6×6 inches paper pad ( 40 sheets – 20 designs, 2 sheets each design).
Die-cut shapes
Puffy Stickers
Cardstock.
Adhesives.
10 Card bases and envelopes.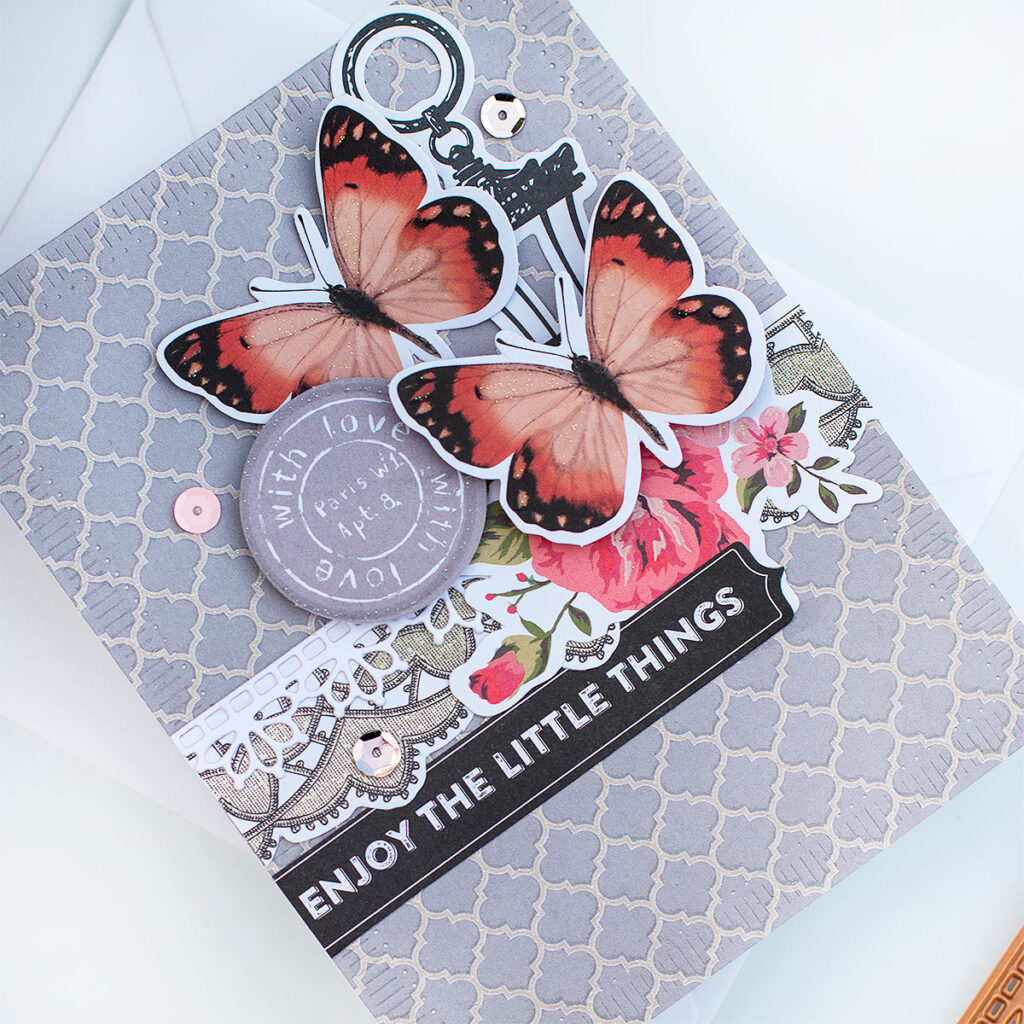 So I decided to put together another two cards.
These were easy and quick and I made them using only items included in the kit such as decorative paper, pre printed die-cuts, a lace die-cut made using the die set, adhesives and sequins.
The only thing no included in the kit is the dies used to cut the backgroudn panel.
For that I used Fluted Classics Rectangles Dies set.
All the die sets included in Spellbinders Fluted Calssic Collection are a must – have.
APG September 2021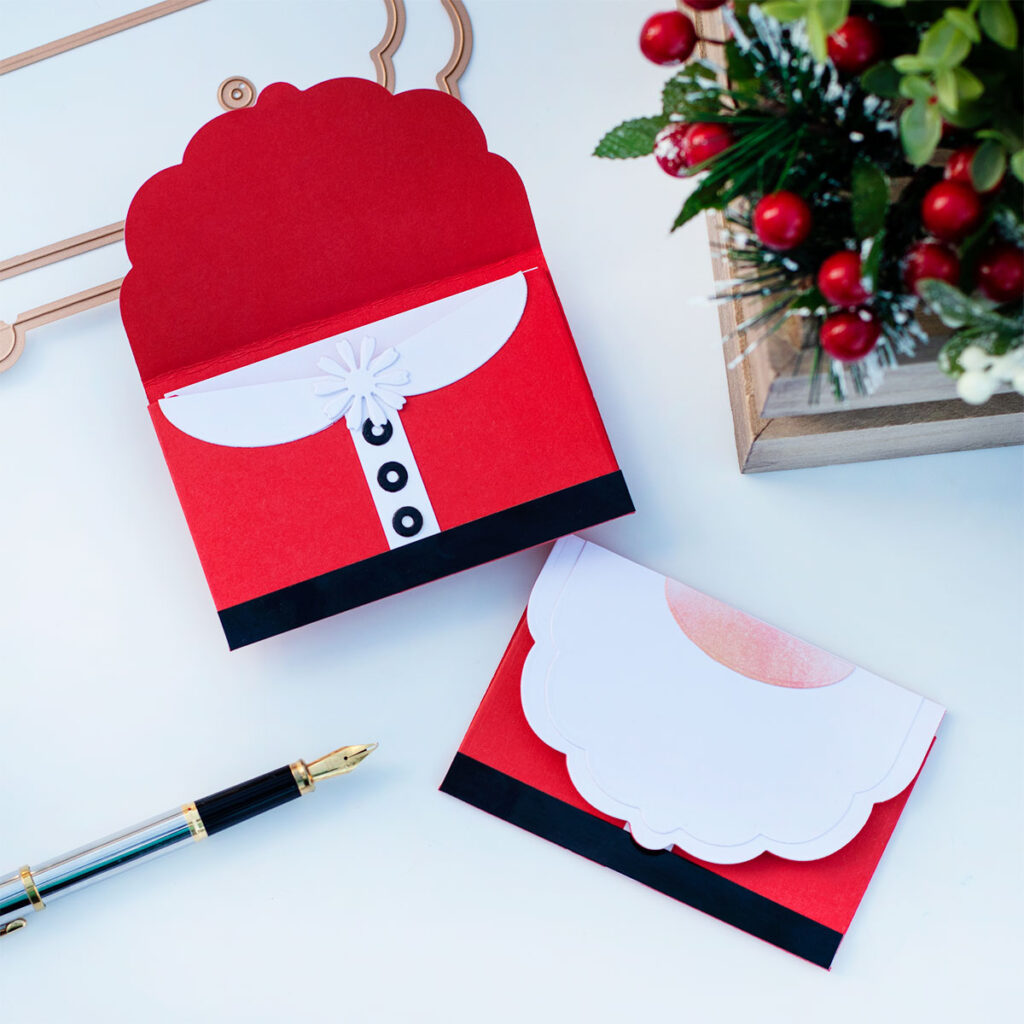 Last but not least , I wanted to share an alternative project using dies from the APG this month.
The Amazing Paper Grace die of this month is called "Enchanting Pocket Card & Envelope" and it will create a small elegant envelope / gift card envelope that you can use for many ocassions.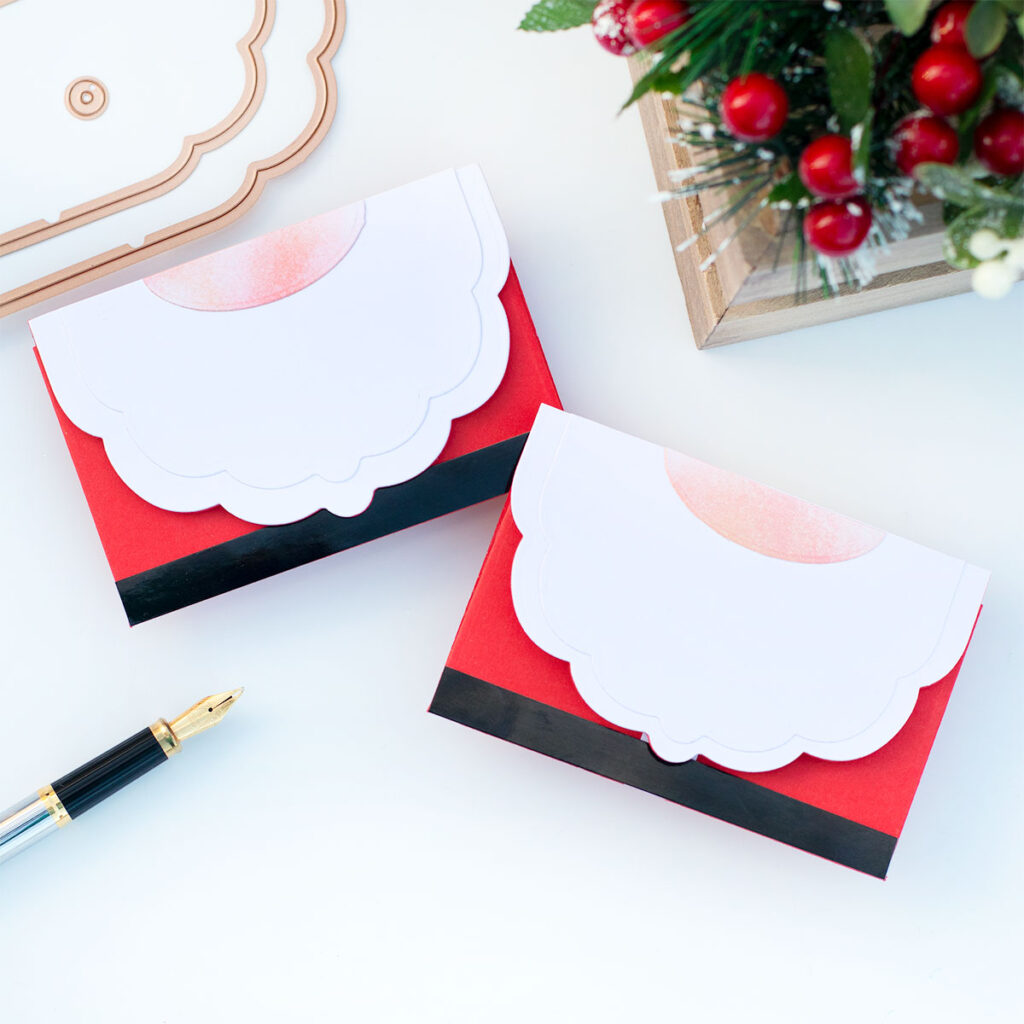 I'm still in Xmas mode so I made Santa/Gnome gift card envelopes.
With the oval die you will be able to create the Santa/Gnome nose and the shirt collar.
To make these, apart from the dies included in the APG die set – December 2021 , you are going to need a small oval die.
For the nose I die-cut a piece of white cardstcok and I applied colour using SSS blending brushes , Worn Lipstick and Antique Linen ditsress inks. This ink combo mixed together make a nice skin tone.
Anything else are stripes of white smooth cardstock and Black Mirror glossy paper.
+ In case you re wondering, the buttons on the shirt were made using the lower centre dies included in the APG die of this month.
Easy Peasy!
Value KITS
Spellbinders also offer kit bundles [ Spellbinders Value Kits] that will allow you to save up to 25% on your kits.
THIRSTY FOR MORE ?
That's all for today.
I hope you enjoyed my Spellbinders kits monthly inspiration.
Happy Crafting.
X Bibi
SUPPLIES LIST
Affiliate links apply at no extra cost to you. Thanks for your support.