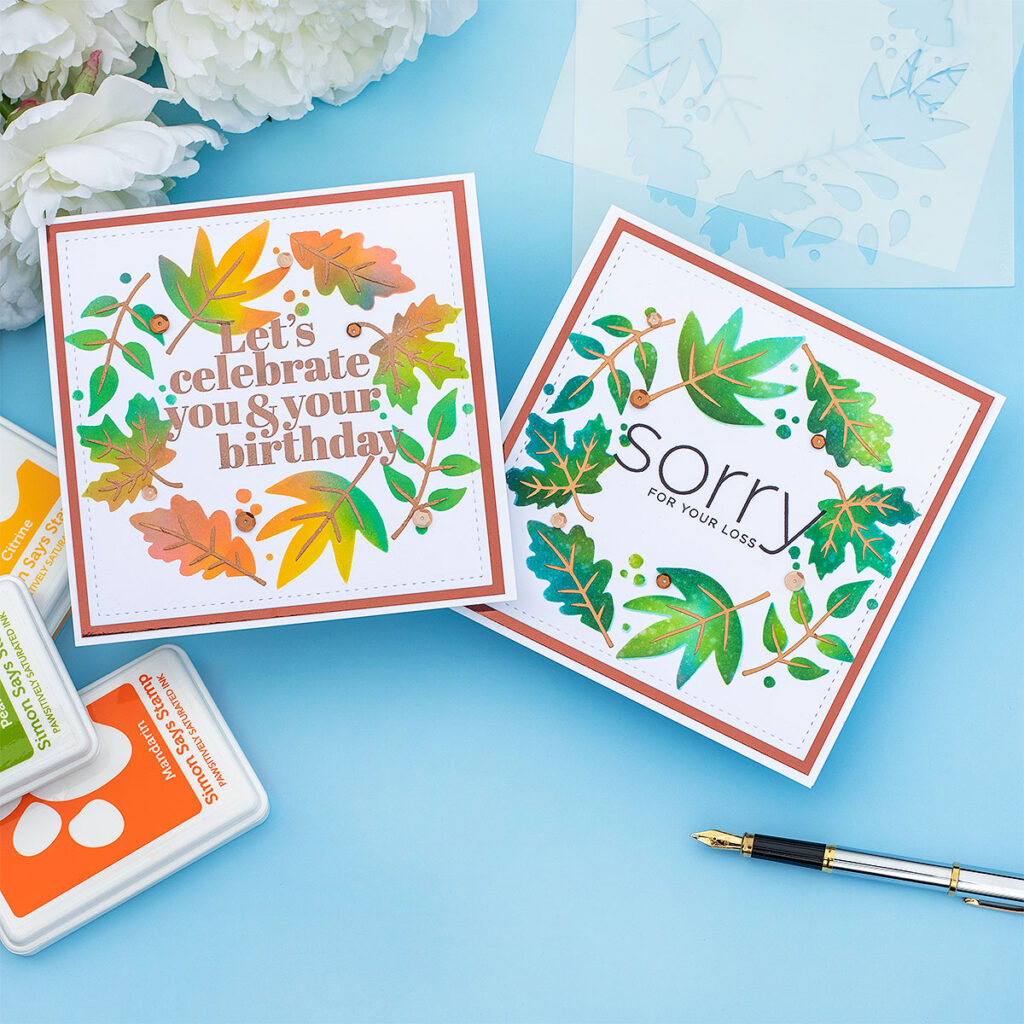 Hi Crafty Friends! We are celebrating STAMPtember® Blog Party and today I'm featuring the new Leaves Wreath Stencil and Pawsitively Saturaded Inks.
I love the look of the blended ink and how by overlapping inks you can achieve different colours.
To feature the stencil and the inks, I made a couple of 6×6 inches cards and as a bonus idea a mini tag.
Leaves Wreath Autumnal Stencilled Card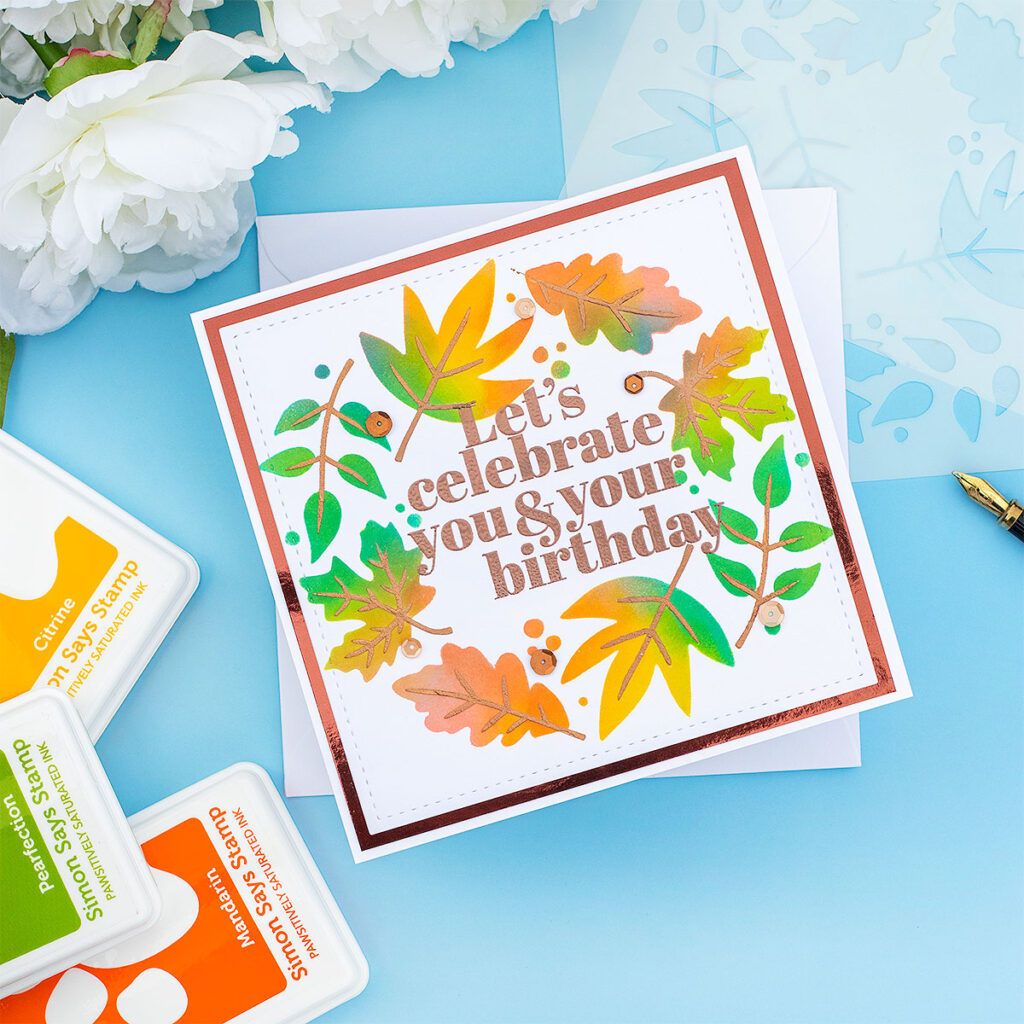 The Leaves Wreath Stencil is a gorgeous 2 layer stencil.
So I thought of making an autumnal looking multicoloured composition for this birthday card that could be customized to any occasion.
To take the stencilled image to the next level, I used the second stencil layer ( stems) to apply Hammered Copper Nuvo Expanding Mousse.
Love the effect!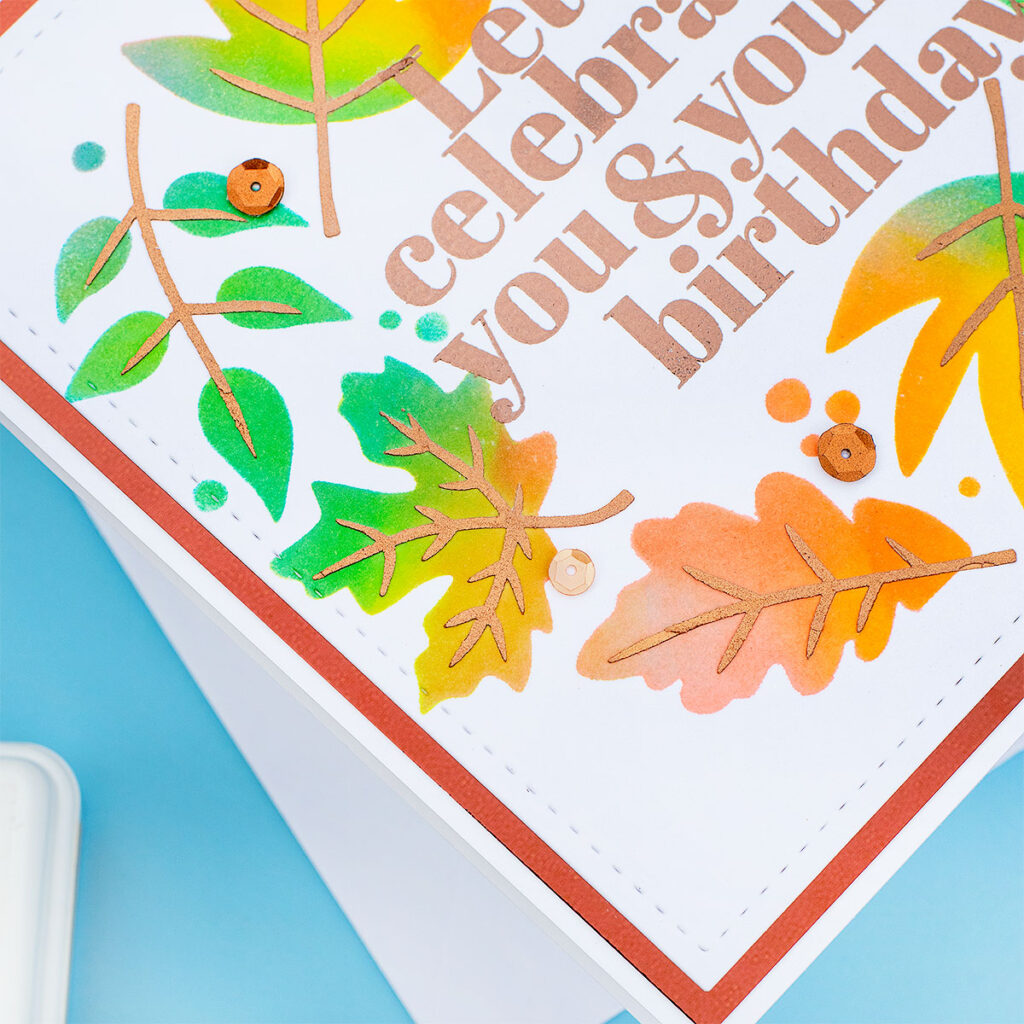 Any mousse or paste will add the same effect ( I added some available to the supplies list below)
If you use Expaninging Mousses, you can heat them up to achieve a rough texture and also for speedy drying or allow them to dry naturally and they will be shiny as any other mousse.
For the sentiment on this card, I used a stamp from the new XL Greetings 3, Versamark clear Ink, and Ultra Fine Copper embossing Powder.
Green Leaves Wreath Stencilled Sympathy Card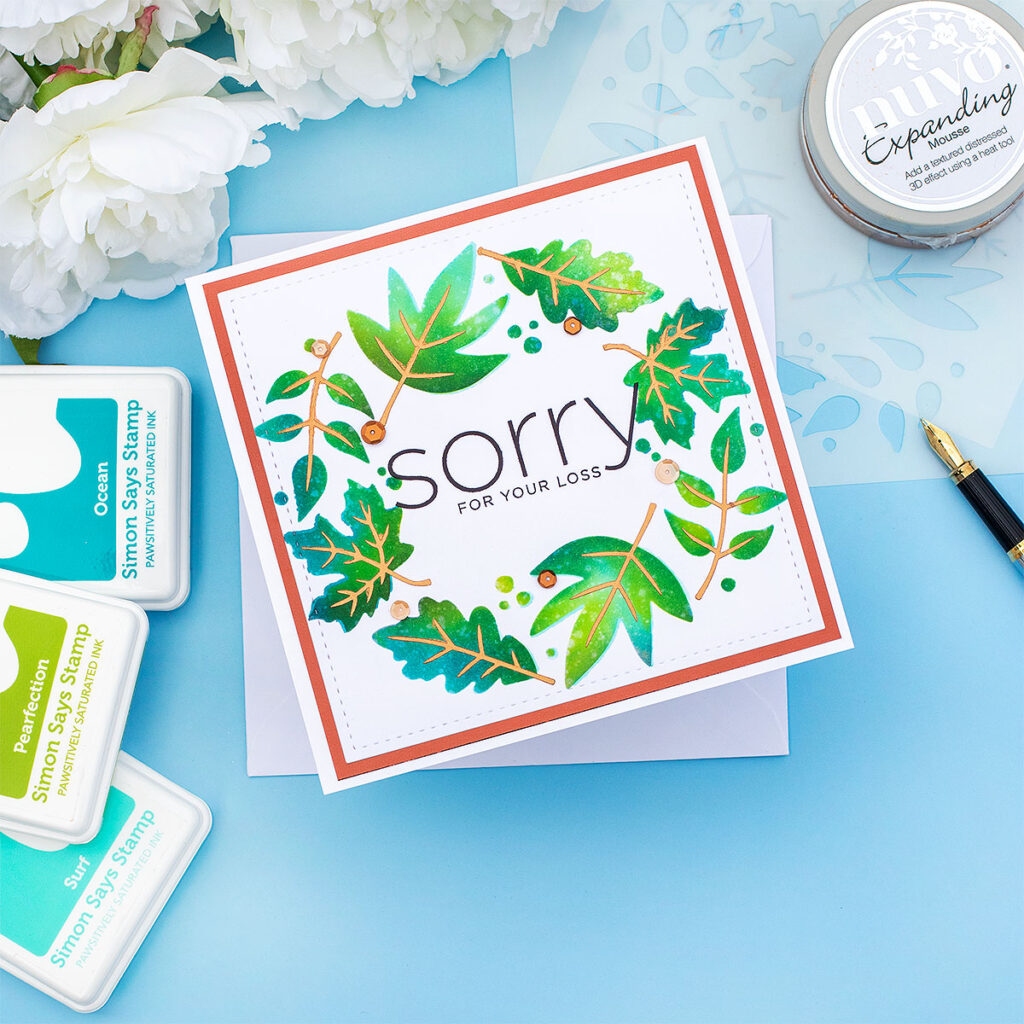 I'm going, to be honest with you, I dreamed about a blue sympathy card but no one could stop me from adding a hint of green here and there and then more and more…
The good thing is that any ink colour will look fab on this stencilled image and you can blend inks to create new shades.
For the sentiment, I used a stamp from CZ design Clean Line XL and Versafine Onyx Black Ink.
I also die cut the stencilled panels using the largest die from Double square Stitched dies.
To add the shine I love, I also added a piece of copper mirror cardstock at the back of the stencilled panel.
Leaves Wreath Stencilled Mini Tag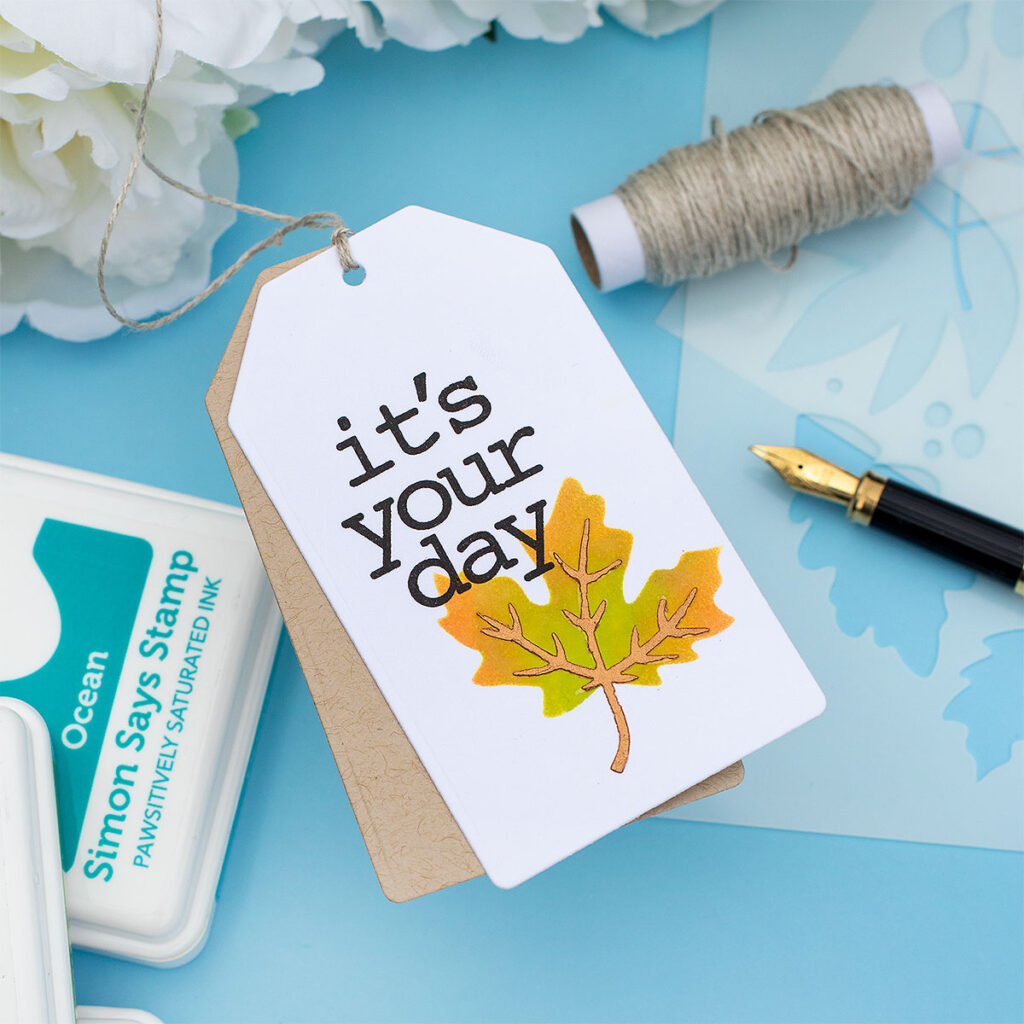 As a bonus project, I also made this mini tag.
Simply die-cut the tags using Nested tag die set.
Then cover the other areas of the stencil with tape.
Next, apply inks and you can create endless compositions.
STAMPtember® Blog Party 2021
Thirsty For More?
Check out my previous STAMPtember® blog post here!
That's all for today
Thanks for stopping by.
X Bibi
Supplies List
Affiliate links apply at no extra cost to you. Thanks for your support.