Hello there, I made a couple of slimline cards using Poppy Steam and Stitching Butterflies wafer dies by Simon Says Stamp to share easy cardmaking ideas with you.
These cards measures 8-3/4 x 3-3/4″ inches.
For the sentiments, I used All the Thanks stamp set and coordinating die set. In my opinion, this is a must-have.
I love the way the dies cut around the edge of the sentiments… Simply Beautiful!
As I like gold metallic elements on my cards, I heat embossed the sentiment on black cardstock using WOW Gold Rich Ultra Fine embossing powder.
To complete this first card, I also used die cuts made with Country Wreath and Laurel Leaves die set.
Create Your Own Coloured Paper
I always promote the idea to create our own colored paper.
To do this:
I apply paint on watercolor paper or thick cardstock as uneven as possible.
Then, I apply "rock salt" on the paper when is still wet and I allow drying. [ In the Instagram reel here you can see how I do it]
For extra texture, I also splatter over the paper watercolor paints, a soft mist of mica sprays, acrylic paints, or any other medium I might have at hand.
Have a closer look at the die cuts in the picture below …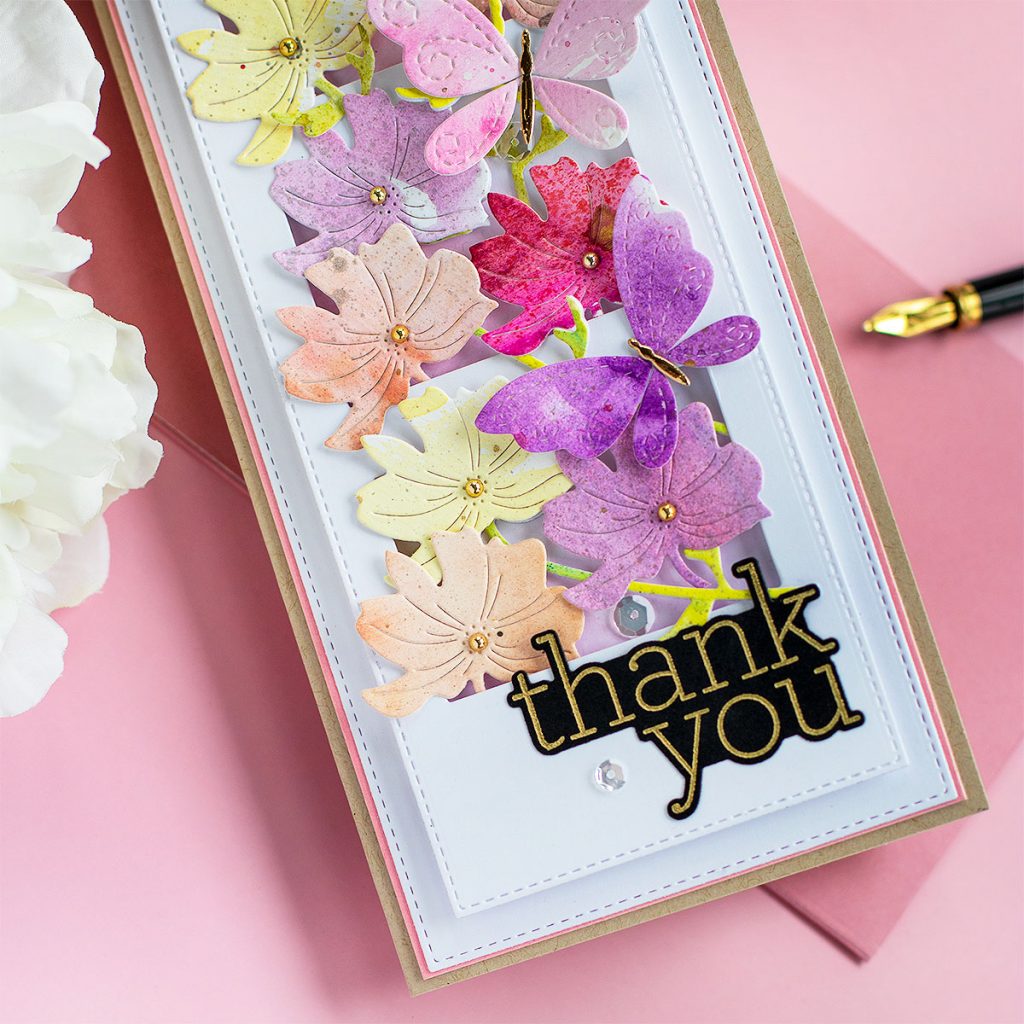 Texture is never boring … You can see the little dots or drops of paint or mica sprays here and there.
dimentional watercolor Poppies
Another idea is to add a little bit of dimension to solid die cuts by cutting different parts of the same die-cut out of different paper colours.
This is what I did to create the Poppy flowers for my cards today:
First, I used Poppy Steam to die-cut a completely solid piece out of smooth cardstock.
Then, I die-cut the stem out of my DIY green coloured cardstock.
I cut the flower petals out of pink, red, purple, peach and yellow DIY coloured cardstock.
Next, I glued the stem on the solid Poppy Steam die-cut.
To finish, I used foam adhesives to adhere the coloured flower over the top portion of the die-cut.
Done!
For this second card I also used Mini Slimline Windows wafer die to cut the front panel of the card.
I applied Kitsch Flamingo Distress ink behind the window and I adhered the flowers over and behind the frame.
I embellished the flowers using Fashion Gold embellishments and clear sequins.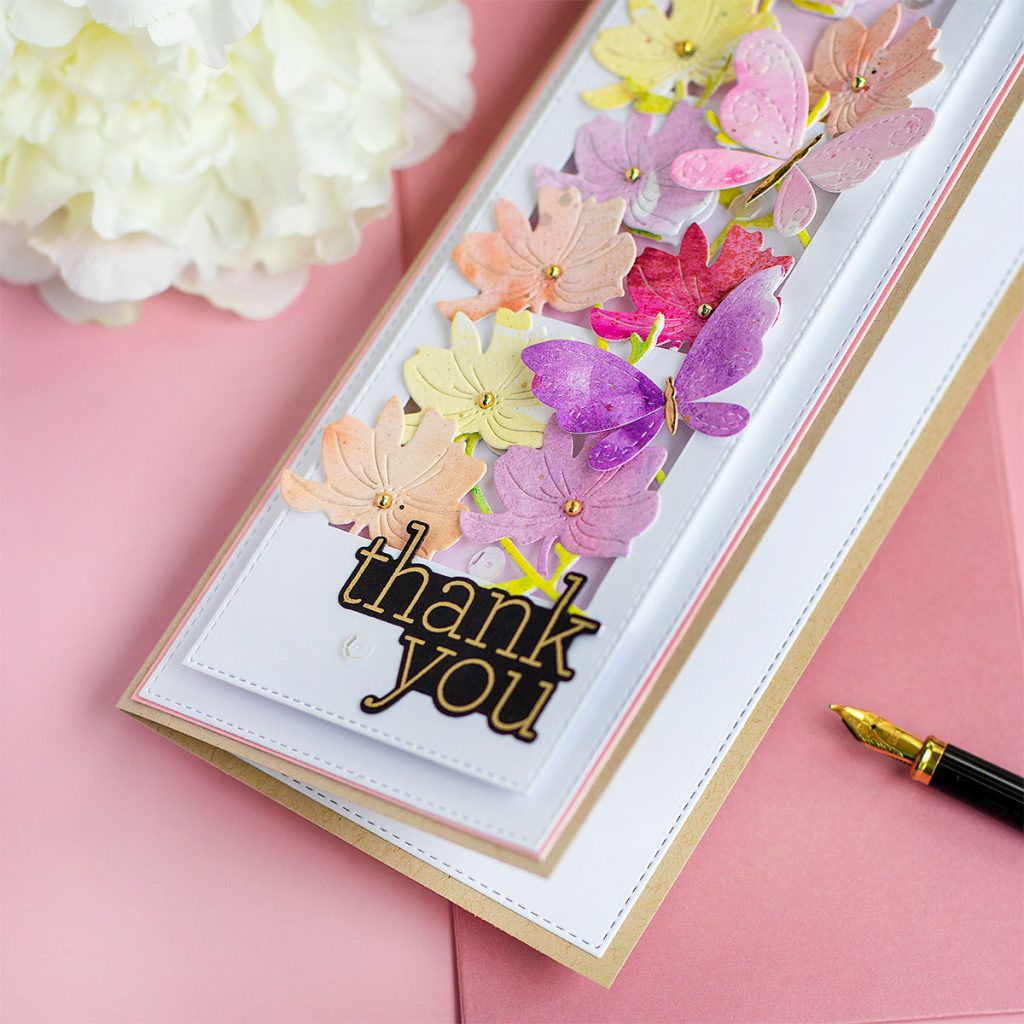 Explore more ideas using similar supplies
That's all for today
Thanks for stopping by.
X
Bibi