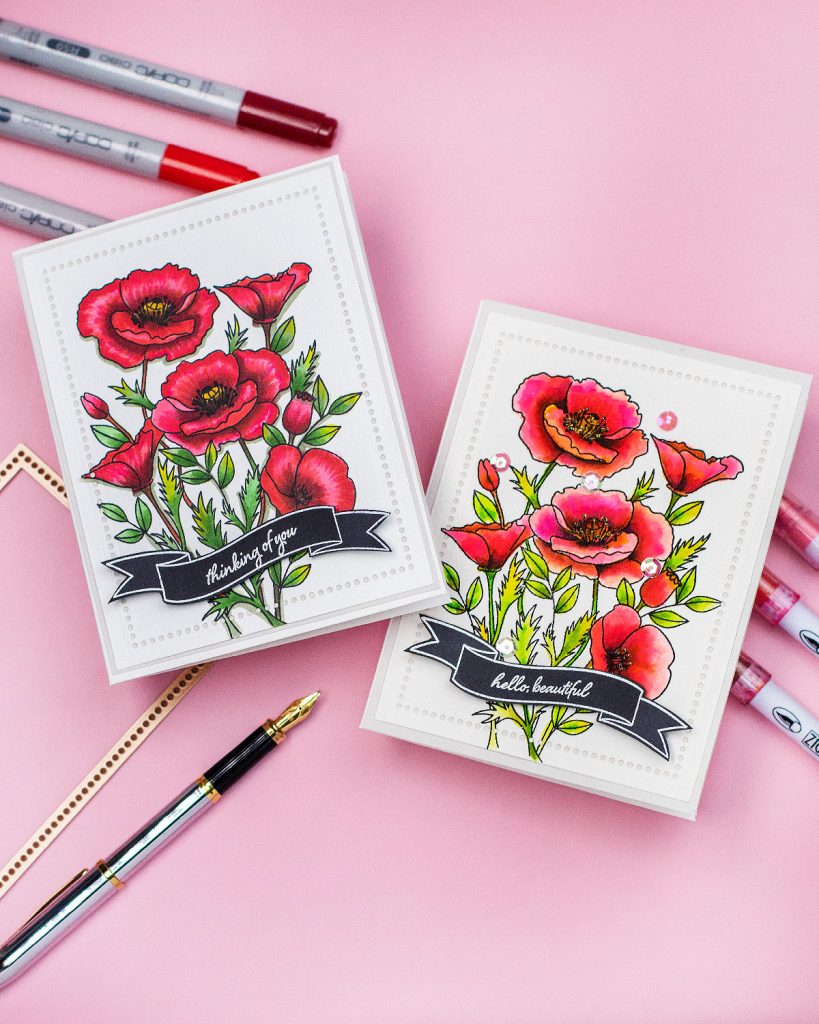 Hi there, for today I wanted to enjoy some coloring and I used the stunning image from the Wild Poppies stamp set by My Favorite Things.
These are C6 standard American Cards ( A2).
Although to be honest. The sky's the limit when talking about colouring options…
I also wanted to show you the different looks achieved by using alcohol markers and water-based markers.
So I applied Copics ( Alcohol markers) to the card on the left, and Kuretake Clean Colour Real Brush – Zigs (water-based markers) to the card on the right.
Wild Poppies Copic Colouring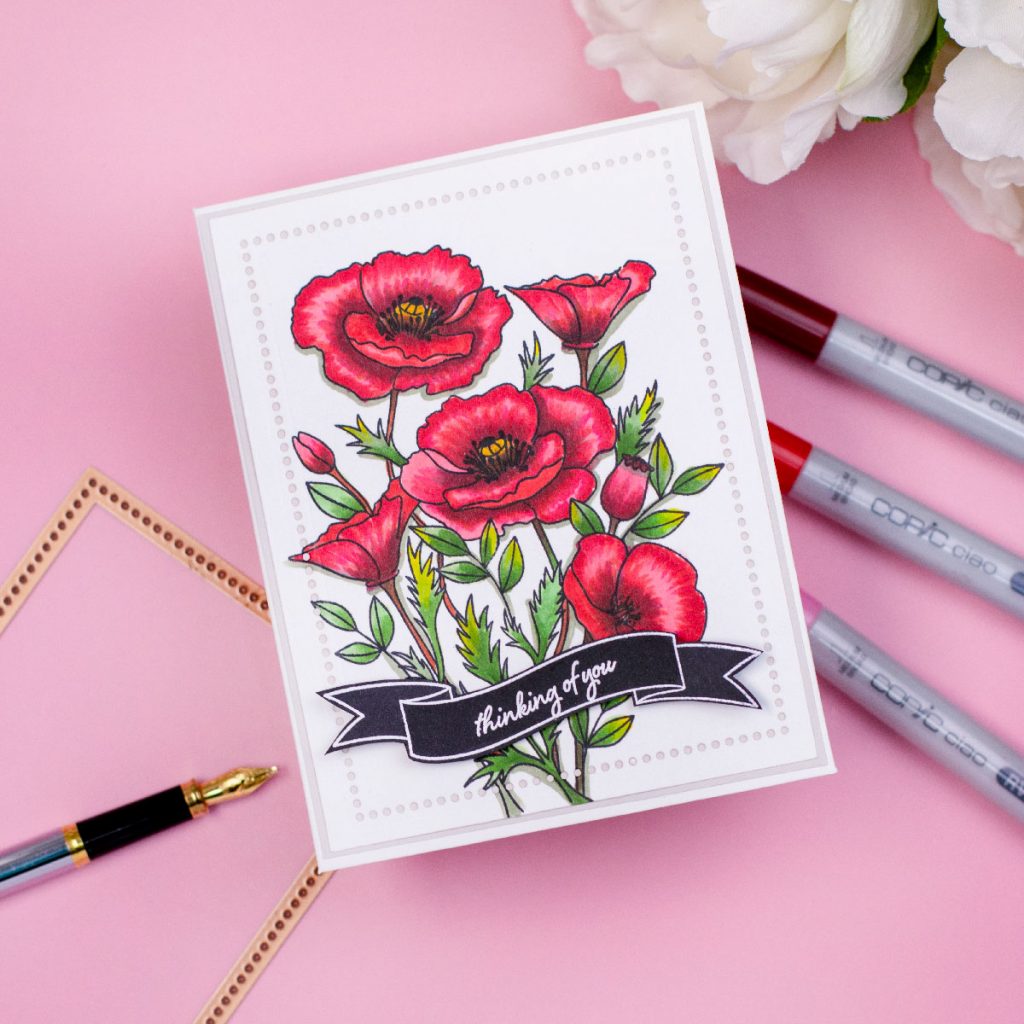 Copic Markers Colours Used
Flowers : dark red R59, bright red R27, fuchsia RV29, to blend I used Pink RV23.
Leaves: dark green YG67, light green G21.
Shadows: light Green BG93, Grey C-7, Brown E47, Dark Green G99
I also added yellow over the edge of the leaves ( Y08) and blended it using a light green (YG41)
Wild Poppies Zigs Colouring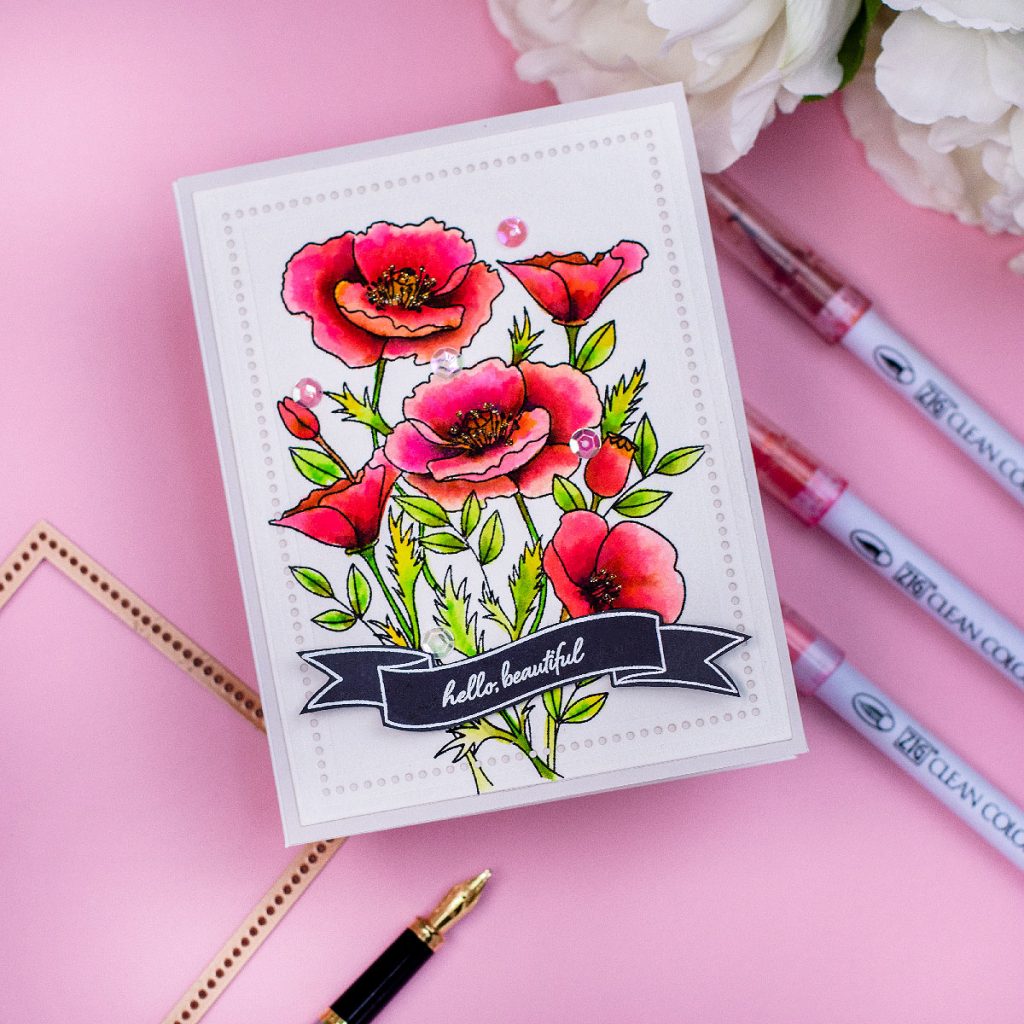 Zig Markers Colours Used
Flowers: Brown, Red, Pink, and a hint of Yellow.
Leaves: Light Green, Deep Green.
Shadows: Brown Grey, Dark Grey, Dark Brown.
Similar Projects
COMING SOON…
That's all for today
I Hope you like these cards.
Happy crafting.
Bibi
Supplies List
Affiliate links applies at no extra cost to you. Thanks for your support.