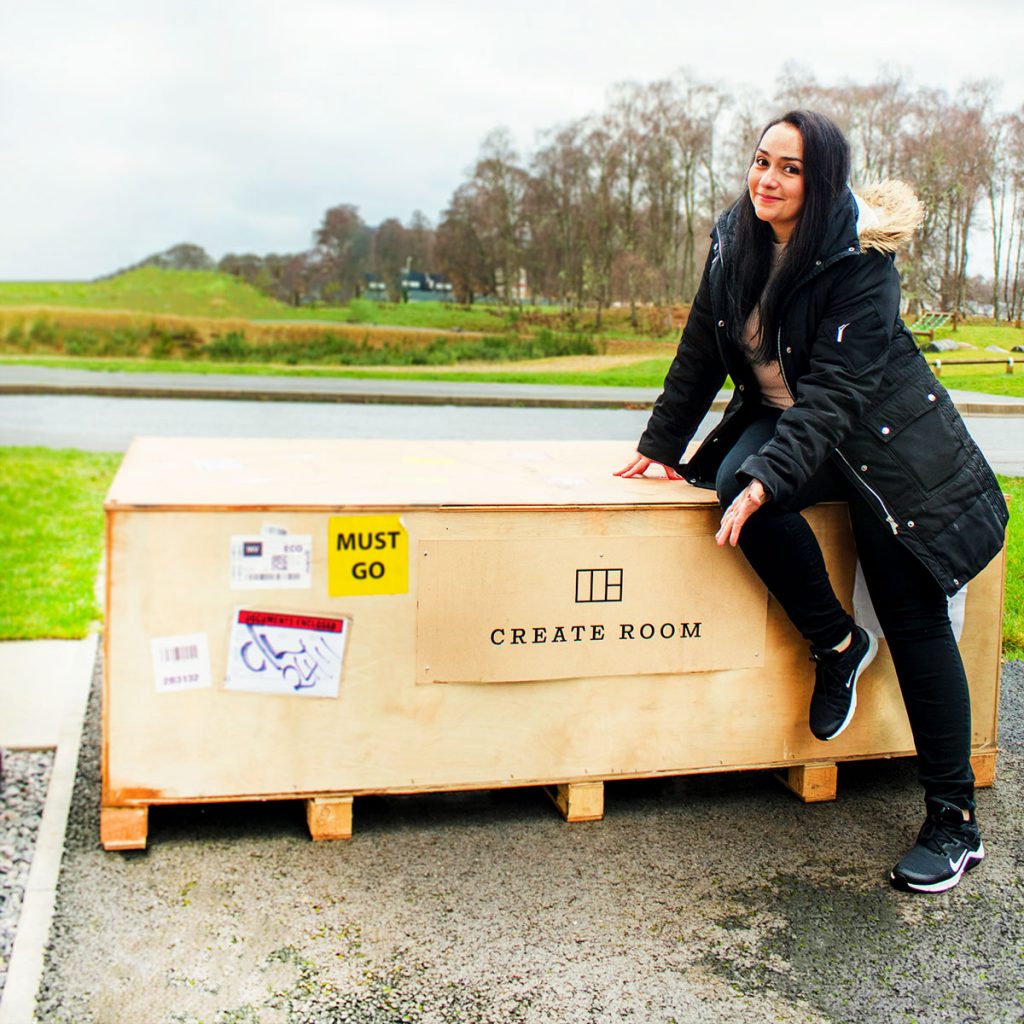 Hello crafty friends, today I'm sharing a little bit about my craft room and my new Dreambox! I love it here.
She is the ultimate storage solution for crafty people and in the video below, I'm sharing the reasons why I need one.
BIBI'S $100 OFF DISCOUNT CODES NEVER EXpIRE
Extra Seasonal Discount Codes Available
This blog post will be continuously updated with the newest discount codes available.
From August 27 to September 3rd 2021 get $200 £200 €200 off your basket white the code BIBIGIFT
After several years of trying to get myself organized, I finally got there! I could fit 90% of my papercraft supplies in the Dreambox after decluttering.
Now, I'm only keeping my newest supplies or those that I'm using very often. Having supplies gathering dust made me feel a bit anxious so decluttering is always a good thing.
If I need room for something else, I can just close the Dreambox, and voila!
I got plenty of space to enjoy…
The Dreambox invited me to be more effective and organised.
She became a home for my papercraft supplies. I can see all the items beautifully displayed so I know exactly what I have and she helps me to keeps everything tidy.
Watch The Dreambox In Action
As any other crafter, I need some space to store my supplies.
I first used a bedroom in my old house as a craft room but after 8 years of crafting my stash grew and so did my family.
When we moved into a new home, I was left with no room for my craft supplies. For that reason, we decided to build a log cabin at the bottom of our small garden to be used as a craft room.
This has been an adventure and it has involved loads of DIY!
ABOUT MY LOG CABIN
Here is the information about my log cabin/ craft room.
This Log Cabin model is called Barbados 2 by "Lasita Maja" (German).
Its size is about : 6 x 3.30 x 2.30 meters.
The logs are 4.4 cm thick.
It requires a concrete base prior to installation, and it is good to add a gravel edging.
Roof Covering is additional to the cost of the cabin.
You can add flooring and insulation if you wish.
To paint it , I used Smoke Grey (919) for the exterior and a white Sadolin paint for the interior.
It took me over a week to paint the cabin myself.
10 liters of paint were rewuired for the exterior and 10 for the interior ( each cost £75 – £80)
To heat it up the cabin, I use an electric heater ( downside- expensive to run)
I have found that 30cm x 60cm led panels are the best and most affordable lighting solution available.
LOG CABIN prices
The prices vary depending on your retailer and your cabin choice.
Below you can find a breakdown of what I paid to get this done in 2017.
Log Cabin + Roofing £4900
Concrete base £1350
Laminate flooring on a sale for under £300
Painting £320 ( I don't remember the price of brushes, rollers, and the Decking oil )
Electric work £350 ( which is an incredible price to get this work done in the UK)
Lighting 3 led panels. £20 each bought on Amazon here. The installation cost me £120.
***Note: any additional fitting had an additional value but above I mentioned the essential to me.
BEFORE THE DREAMBOX
Here is a picture of my craft room set up before the Dreambox. I used kitchen cabinets ( £500) to store my supplies for the last 2 years.
The model of these cabinets it is called Dakota White and I also needed to buy the worktops (£100).
This setup doesn't look that bad Doesn't it?
Now let me show you "the ugly truth"…
It was easy to throw things inside the cabinets and as they were deep and wide there was nothing to contain my supplies…
However, when closing the doors nobody could see the mess.
The worktops were the first place used to keep things at hand. After all if. I stored them on the cabinets I might forget I have them lol.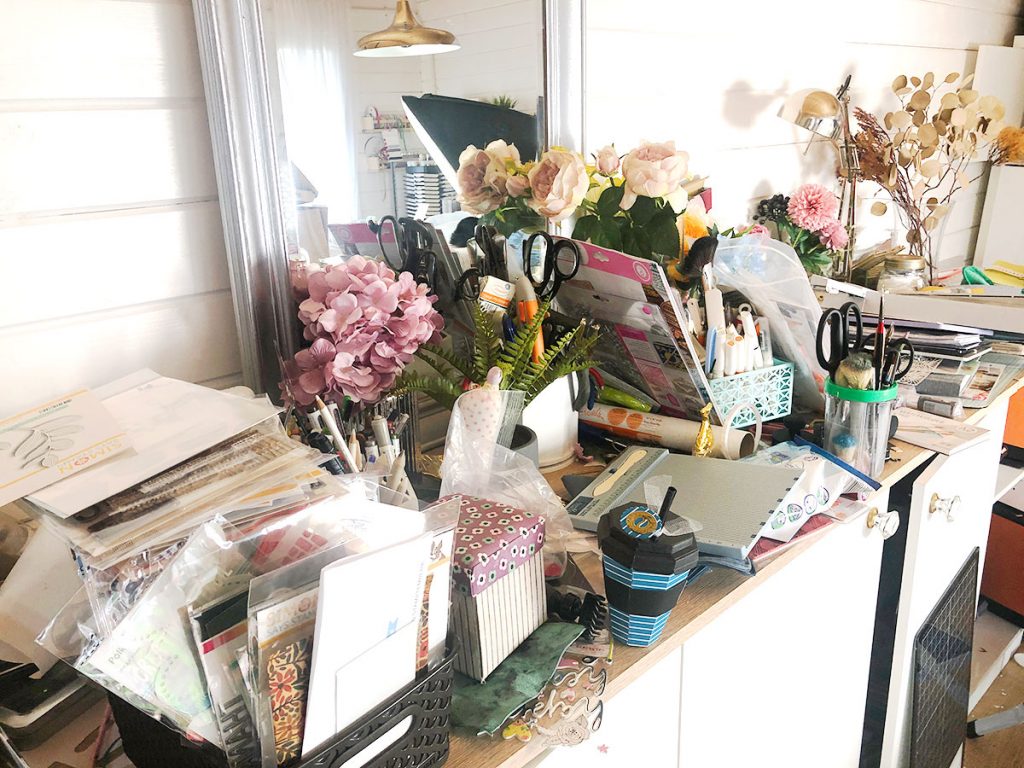 Let's face it, the worse part of crafting is the mess left behind each session and the time we need to spend cleaning.
Here is a picture that allows you to see a little bit better my craft room set up before the Dreambox. You can also see that in my video here.
Of course, you won't spot the mess… It was in the floor or inside the cabinets.
But kitchen cabinets were not my first attempt to get organized.
Years ago and before the kitchen cabinets, I had Ikea furniture mainly.
The kitchen cabinets were an upgrade lol.
The nearest Ikea store is located 190 miles away from my house in Glasgow. I went twice and spent money on petrol (£80), 16-hour traveling, plus £1200 on different tables, units ( Kallax, Hemnes, files organizers), storage containers, little plants, etc.
Sadly, I got all kinds of storage solutions that never helped me to get organized. They helped me to keep the mess contained tho.
I end up spending over £3K on the wrong furniture for my craft room over a course of 2 years.
after…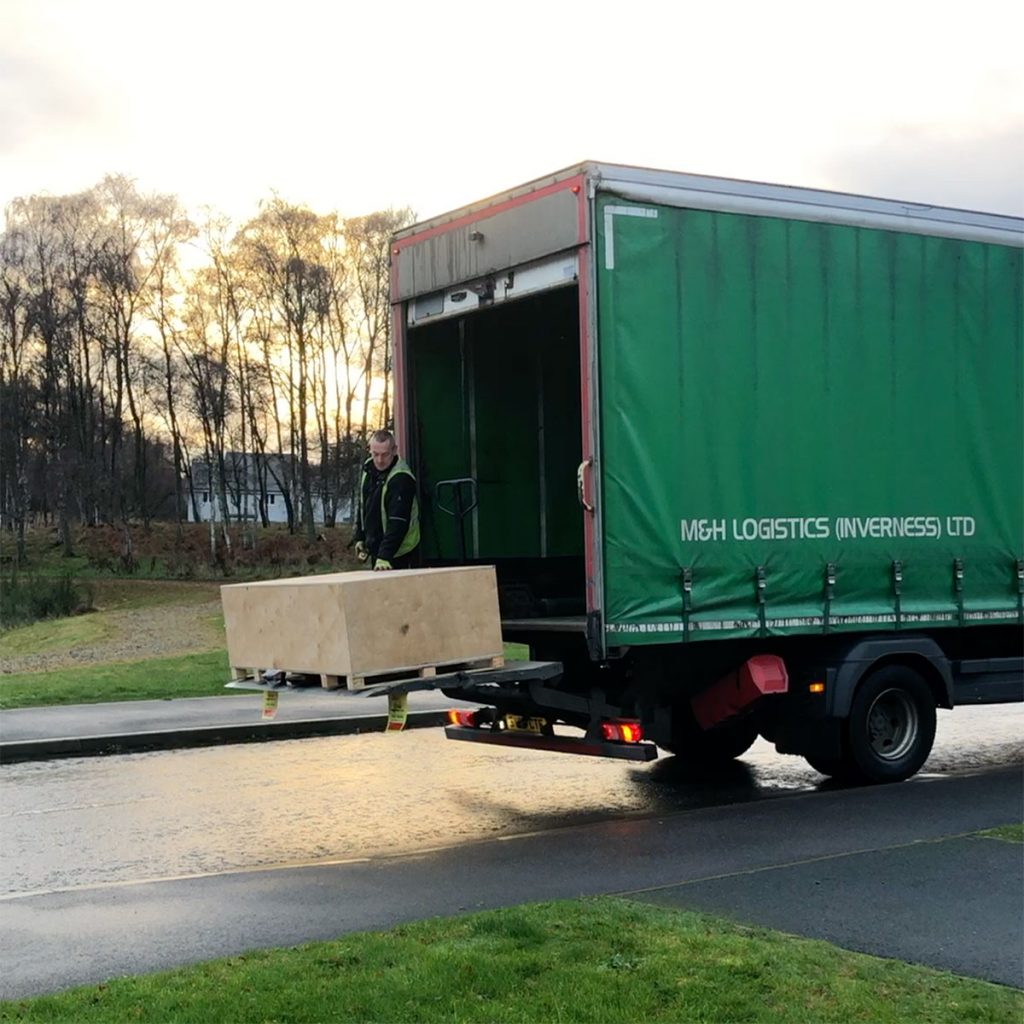 My Dreambox arrived within 7 weeks directly from the USA.
I spent 6 hours building it. My husband dislikes DIY so he only helped on a few occasions to lift heavy parts.
It took me 2 days to fit the shelves and everything inside it.
You will find clear instructions to assemble the Dreambox and all the parts are labeled for easy assembling.
To bear in mind
I assembled my Dreambox from scratch without any help.
Now there is a pre-assembled option for a fee of $499 USD in that case you will receive a huge box with pieces pre-assembled.
You can fully customize your Dreambox and the price vary depending on what you chose.
You can visit Create Room USA or Create Room Europe and put items in the basket to check prices according to your choice. Thos
DREAMBOX what to get and prices
First let me tell you that the prices of the Dreambox changes according current promos.
****Prices below are up-to date ( January 14th, 2021).
This Dreambox design is called Ergo ( RPP $2299). This is the very basic Dreambox design and from there you can start upgrading.
You can beautify the exterior of your Dreambox for $200 up to $600 extra.
Your Dreambox will come with 40 totes but you can upgrade up to 80 totes.
I got 80 totes as this also includes the shelving ( more storage for about $300).
Other additional features are the drawers ( $99) and the crown ( $300).
The cown will give you extra light . It is the top piece with a led light fitted in . ( see picture below)
If you require side tables you could also consider adding those. I didn't get them.
Instead, I'm consider buying a Dreamcart.
Financing options available. You could pay for your order over 6, 12, 24 or 36 months as competitive interest rates as low as 0% APR** ( According to CReate Room Website)
I feel joy just looking at her! Everyone who has seen it says WOW!!
From having supplies in boxes I pass to have them nicely displayed right in front my eyes.
THE DREAM BOX HAS ROOM FOR EVERYTHING
There are shelves , compartments and hook and rods in the doors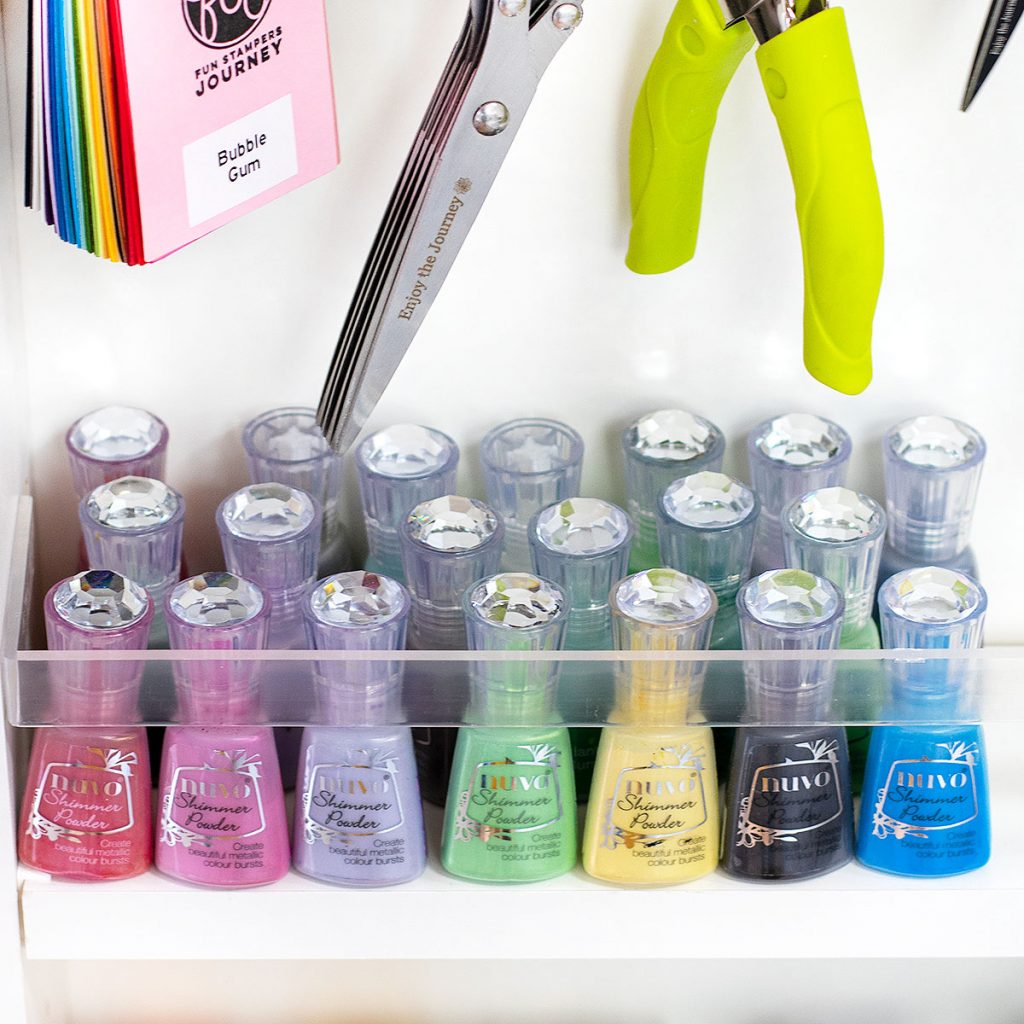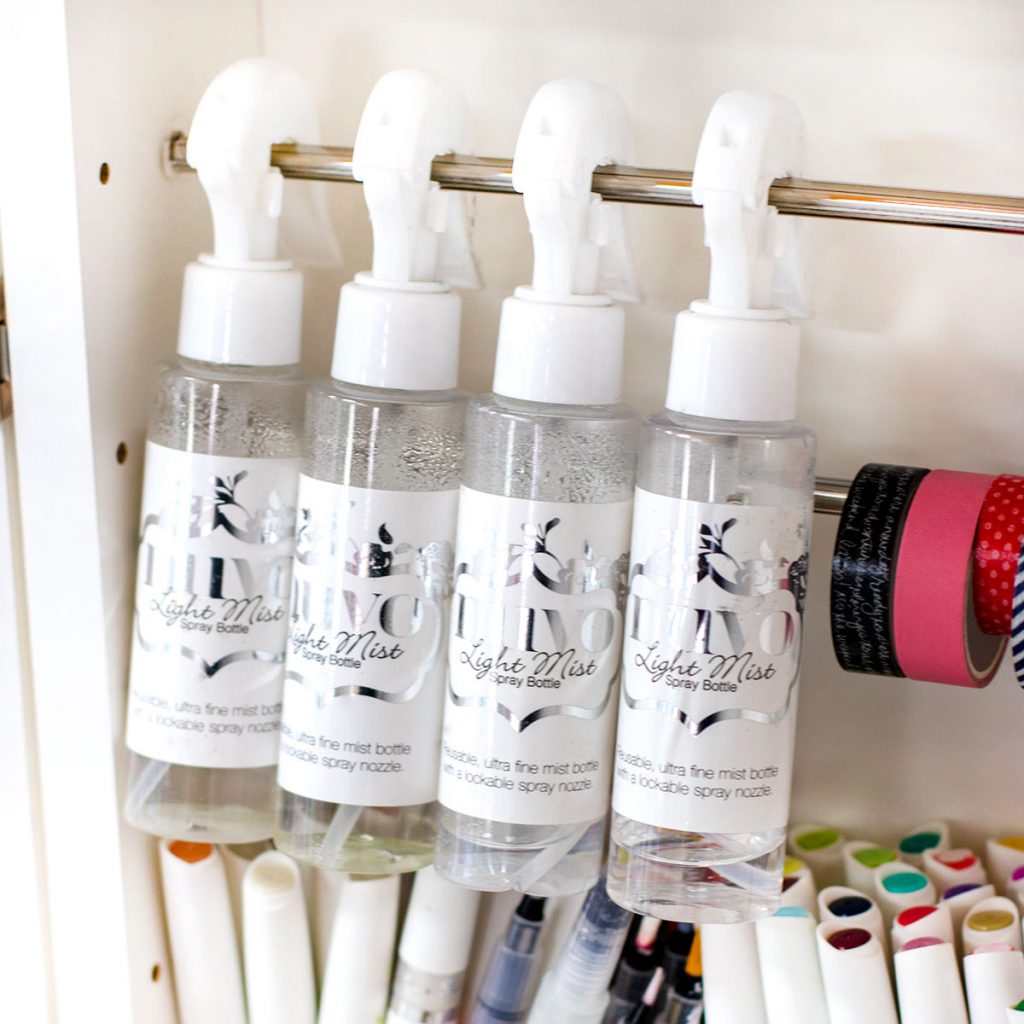 The Dreambox also includes 3 different totes SIZE (containers).
You can fit the shelves to fit different totes sizes and according to your needs.
Below some samples.
Small InView Totes
Medium size InView Totes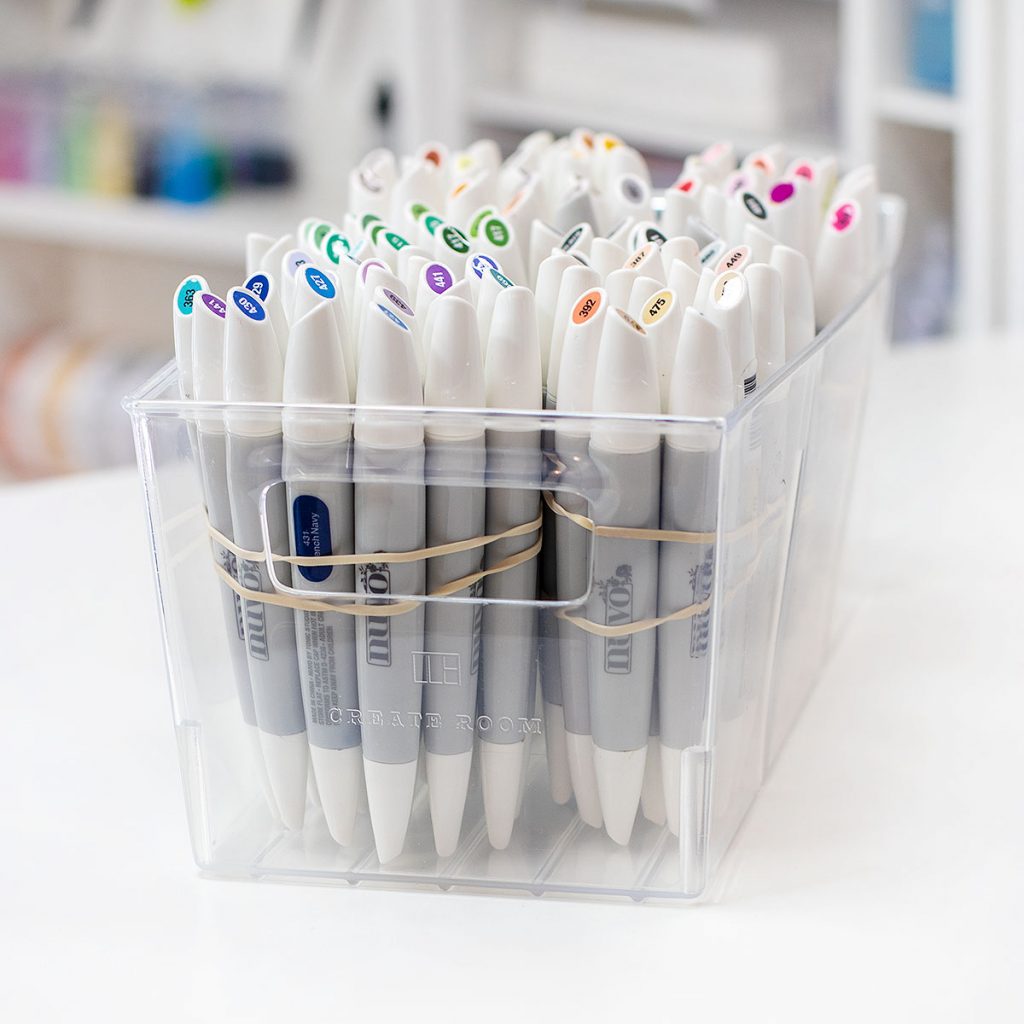 Large InView Totes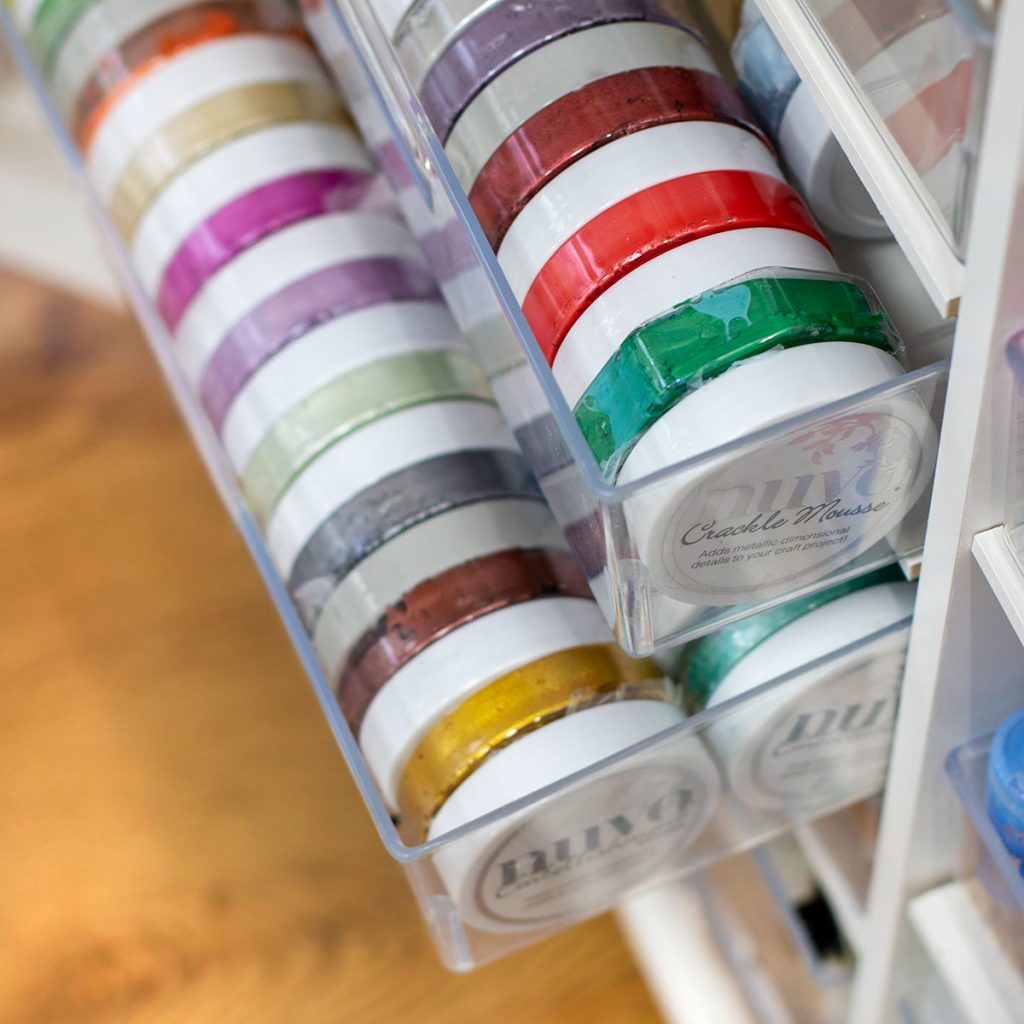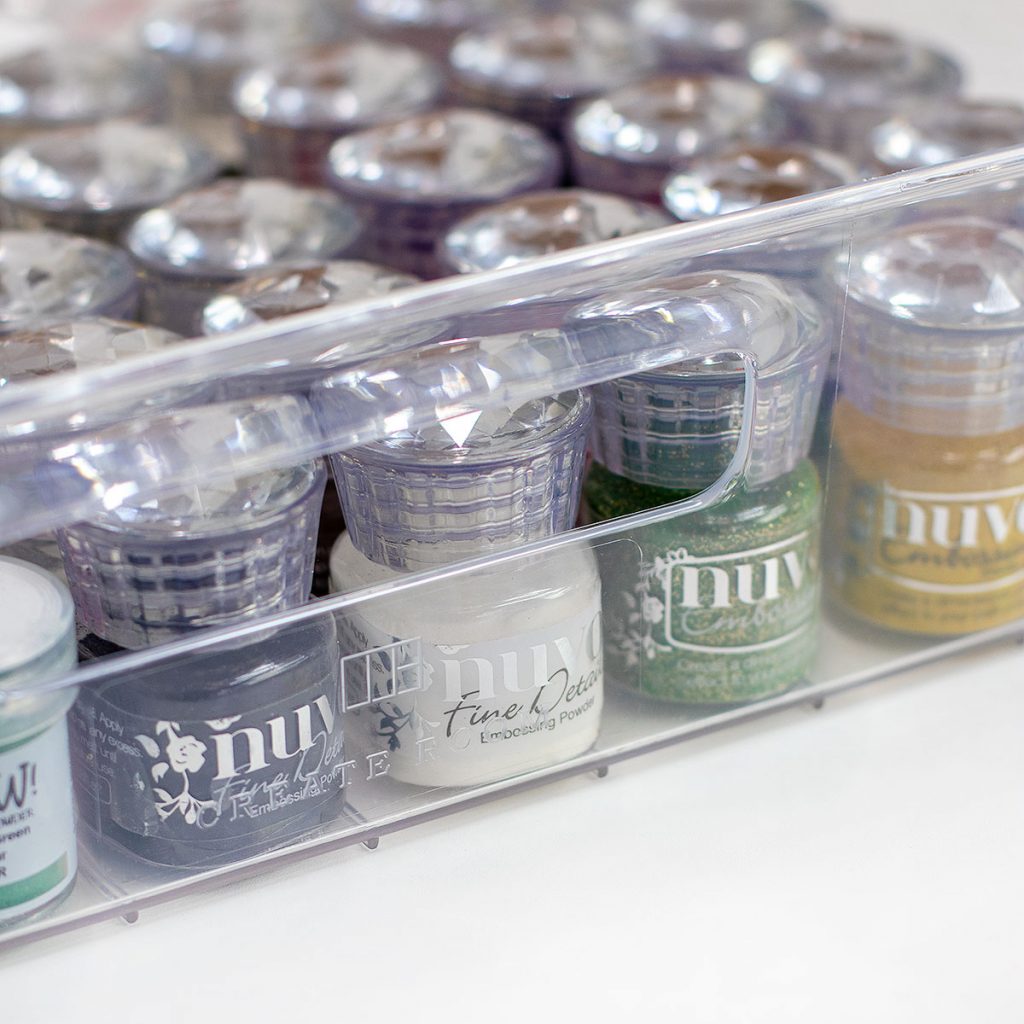 I'm confident that I can recommend it 100%.The price ( From $1.900 ) is small for the brains and love put on her design.
Shop your Dreambox with me….
Save $100 USD with the CODE BIBI100
Affiliate links apply at no extra cost to you. Thanks for your support.
That's all for today
I hope you can find ideas in this post you also have been struggling to get organized or if you are thinking of building a craft room in a log cabin in the garden.