Hello there, the House Builder Card Base die set by Honey Bee Stamps is super cute!
I have this jewel in my stash for quite a while and I decided to share a card idea with you today, also to celebrate the end of 2020. After all, it was a year to stay safe at home and perhaps we will have more home time in 2021.
So "home" will be a recurrent topic for us at least during the pandemic and as papercrafters, we all have the chance to spread positive vibes through our little creations during difficult times.
HOUSE BUILDER CARD BASE DIE SET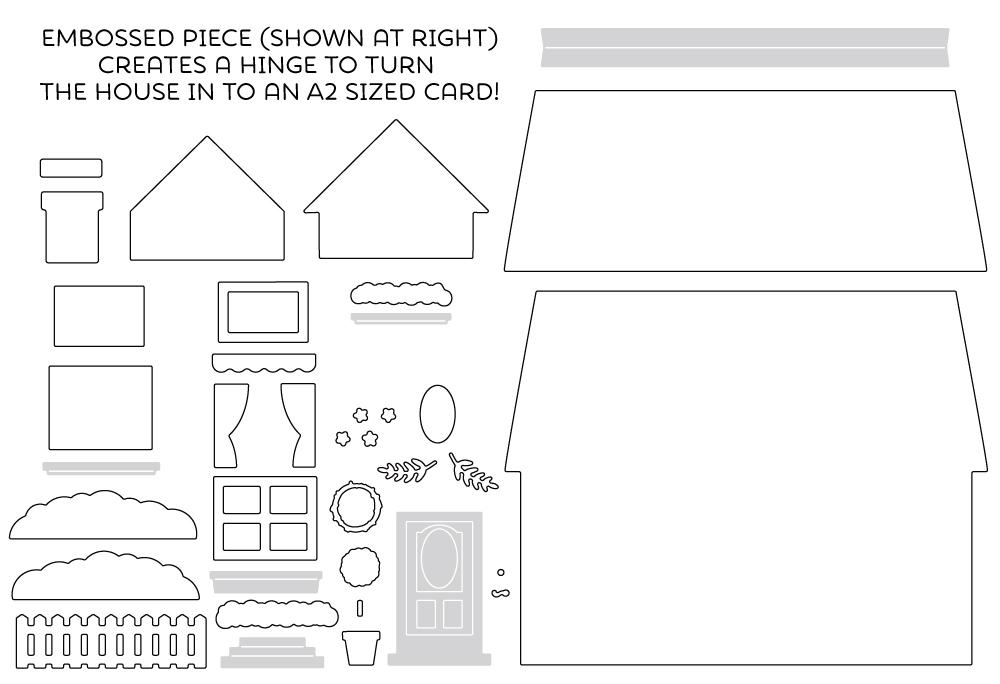 So House Builder Card Base die set is a huge and offers tons of fun.
The price is unbelievable! for only $25 we get 33 individual dies to create the cutest house-shaped card.
The options to decorate the house using the different dies in the set are endless.
There is no need to use all the dies in the set to create a project. Plus, any of the dies in the set could be used to create alternative projects.
I only used a few dies in the set for my card and I glued the house over a C6 Card base.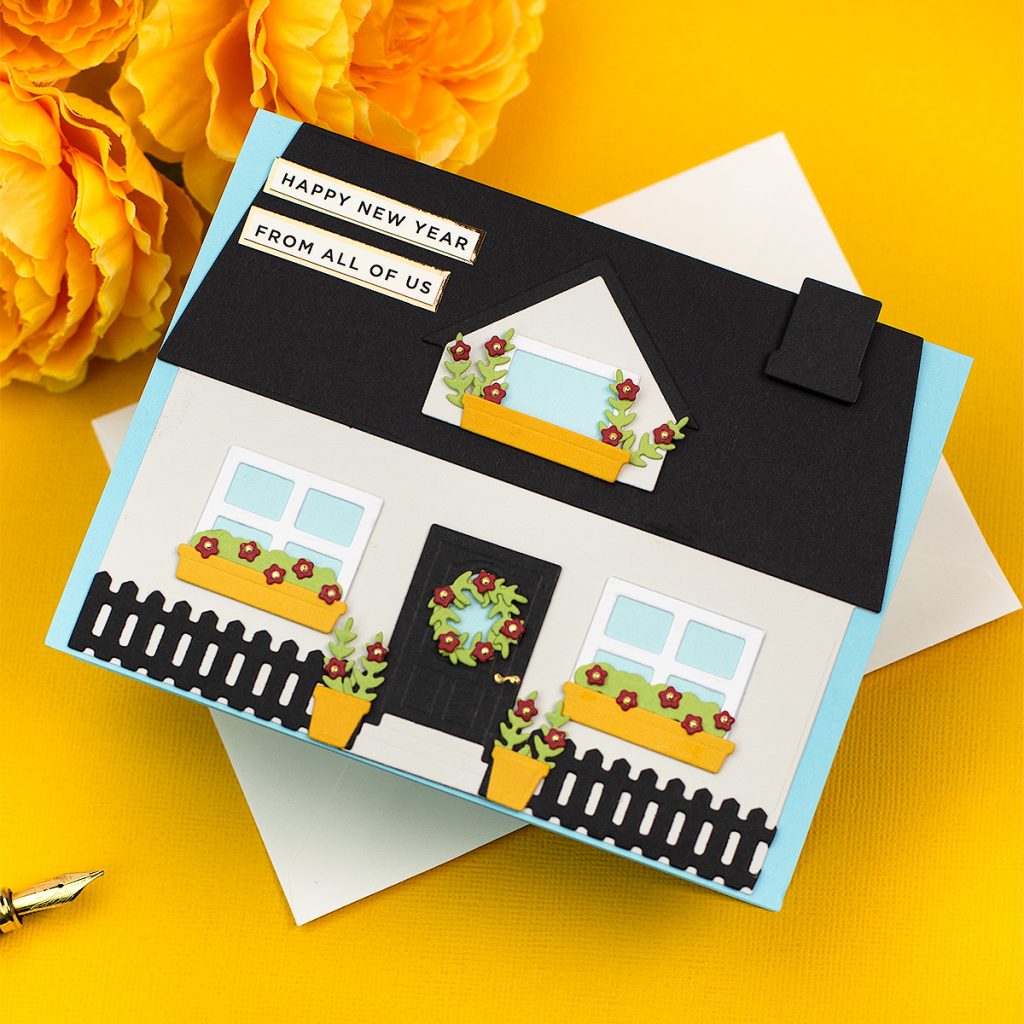 Final house dimensions:
4 1/4″ tall x 5 1/2″ wide
Something I found fantastic about this die set is that Honey Bee also offers coordinating die sets that will allow us to personalize the house for different occasions.
HOW TO MAKE THE HOUSE
The process is quite simple!
Identify the dies to cut different pieces of the house.
Die-cut the pieces out of different cardstock colors.
Glue the pieces in place.
TIPS
This die set is easy to use as it includes many different little dies that could fall and get lost, I would advise is to keep various dies together (as they come in the package).
Die-cut small scrap pieces of paper to avoid paper waste.
You will find that adhering to the tiniest little part of the house will fill you up with satisfaction and joy.
I first thought the die set had too many parts and many were incredibly small but GOSH!! I love the results and it didn't take that much to finish my card.
This is the kind of no brainer project. No need to worry about compositions. The die set does all the work and there is tones of inspiration online.
PIN ME
That's all for today.
Happy New Year.
Wishing that 2021 bring hope, peace and wellness to you and your family>
Keep Crafting, Keep Positive
Love x Bibi
SUPPLIES LIST
Affiliate links apply at no extra cost to you. Thanks for your support.