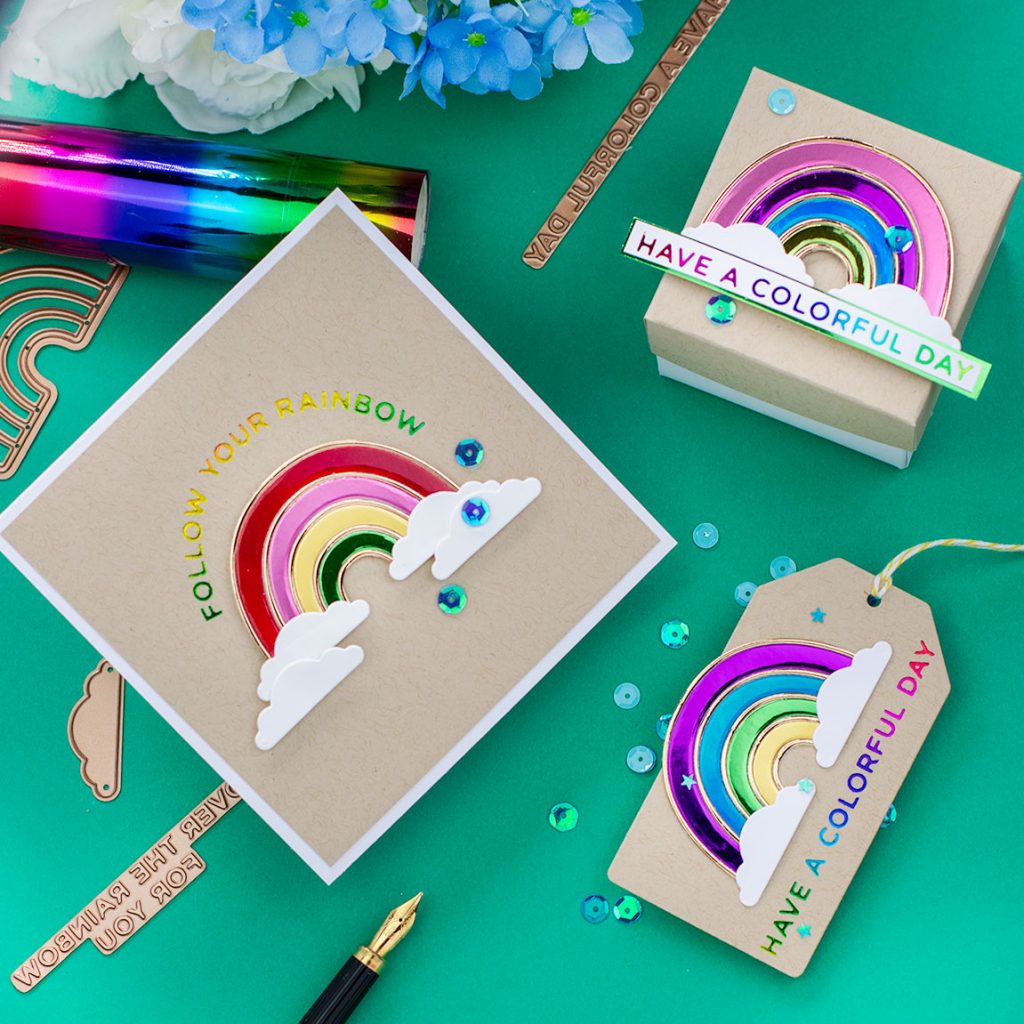 Hi from Scotland, I hope you are doing well. For this inspirational blog hop, I made three super easy hot foiled rainbow papercraft projects to share with you using the Spellbinders Glimmer of the Month.
The Rainbow hot foil in this kit is absolutely D I V I N E!!!
just a note
Most of my posts are scheduled and some of them are created months before they go live. For today, I was just on time to participate after having some blue days.
I lost my mum last week due to Alzheimer's and it seems my mind only had room to think about the beautiful memories I had of her. I have been sad but I'm also happy and grateful to know that she is no longer in pain and that she is now in peace.
Nevertheless, I still wanted to join the hop today with something simple and practical.
hot foiled Rainbow card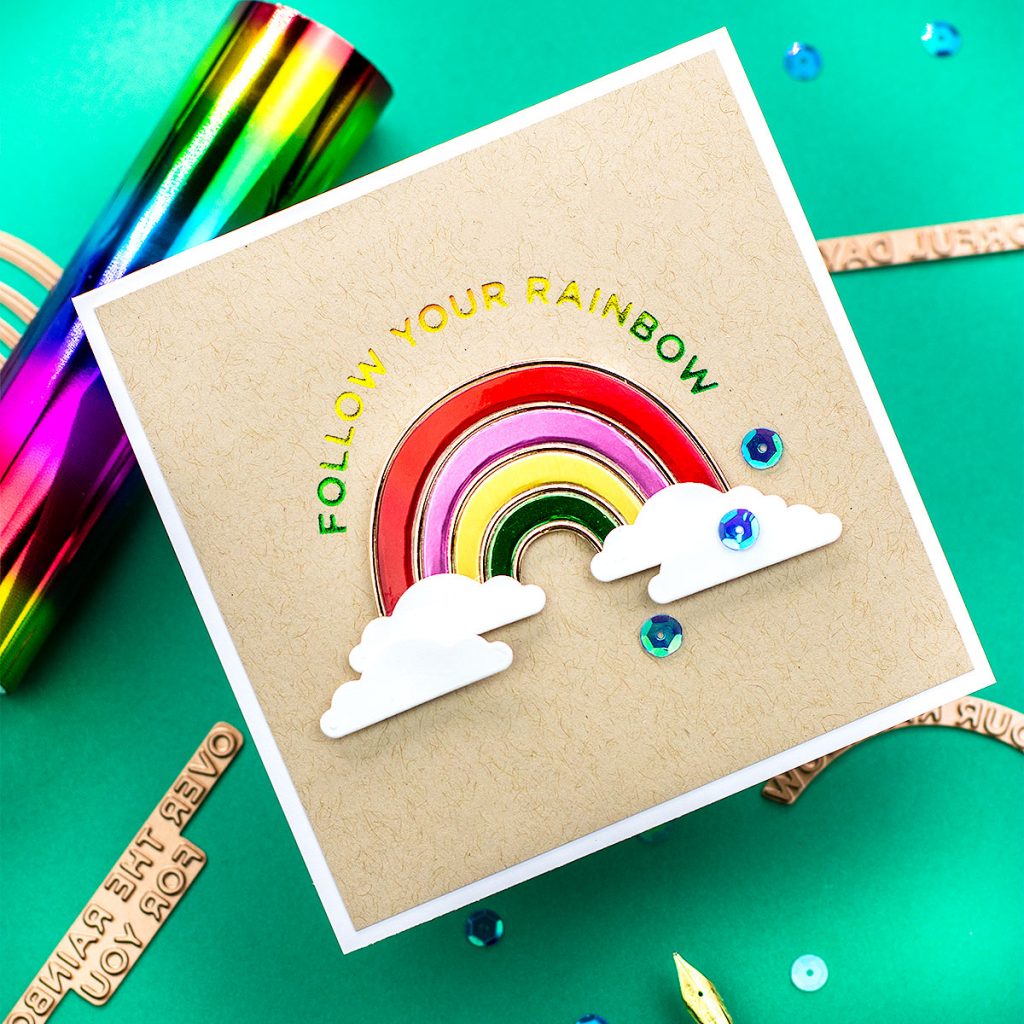 I foiled a bunch of rainbows but at last moment I decided to die cut mirror card in the rainbow colours to easily assemble the die-cut image.
The hot foiled banner is stunning. The pictures do not make justice.
hot foiled Rainbow box
This little box was made using the amazing FSJ scoring board and I simply added a rainbow topper!
You can use these little rainbows on pretty much everything. Their size is perfect: 2-1/4″ x 1-1/2″ inches.
To make this box you need two pieces of cardstock:
Oatmeal Cookie 4-1/2″ x 4-1/2″ inches. Score at 1″ inches around the edges.
White box base 6-3/8 x 6 3-1/2″ inches. Score at 2″ inches around the edges.
Assembled the box measure 2-1/2″inches x 2-1/2″ inches and it is 2 " inches tall.
You can make this kind of boxes in any size.
hot foiled rainbow tag
I also wanted to make a tag, just to give extra ideas and to show you the beauty of the Rainbow Hot foil.
not a club member?
Here is a 10% off coupon for new members: NEWSEPT
blog hop
The next in the hop is my friend and super talented Michele Short.
Spellbinders Blog
Nichol Spohr
Tina Smith
Sandi MacIver
Laurie Willison
Bibi Cameron >>> You are Here !!!
Michelle Short
Jean Manis
Joy Baldwin
Jennifer Snyder
Virginia Lu
Jill Hilliard
Kathy Clement
Ilina Crouse
Ivana Camdzic
Gemma Campbell
Hussena Calcuttawala
Jenny Colacicco
giveaway
For your chance to win a $25 gift certificate to the Spellbinders online store leave a comment below. Giveaway closes on September 27th.
The winner is " Sunshine HoneyBee". Thank you all for your kind comments and for participating.
supplies
Afiliate links applies at no extra cost to you.
Thanks for your support.