Hi there, today I'm sharing a couple of video-posts featuring two die sets from The Ornate Gift Boxes Collection.
They were released on Create & Craft TV a couple of months ago and they were sold out really quick.
I'm happy to know that Tonic managed to produce more of these beauties, even though we all have been facing challenging times due to the pandemic.
I hope you can grab one of these sets or both before they are gone again!
In this post, I'm featuring French Armoire die set. Find the jewellery Box tutorial here!
french armoire die set tutorial
This is a 19 pieces die set.
It includes 2 sets of decorative panels to decorate the box in 2 completely different ways.
It will create a box that when assembled measures 6-1/2 "x 3-3/4″ x 2" inches.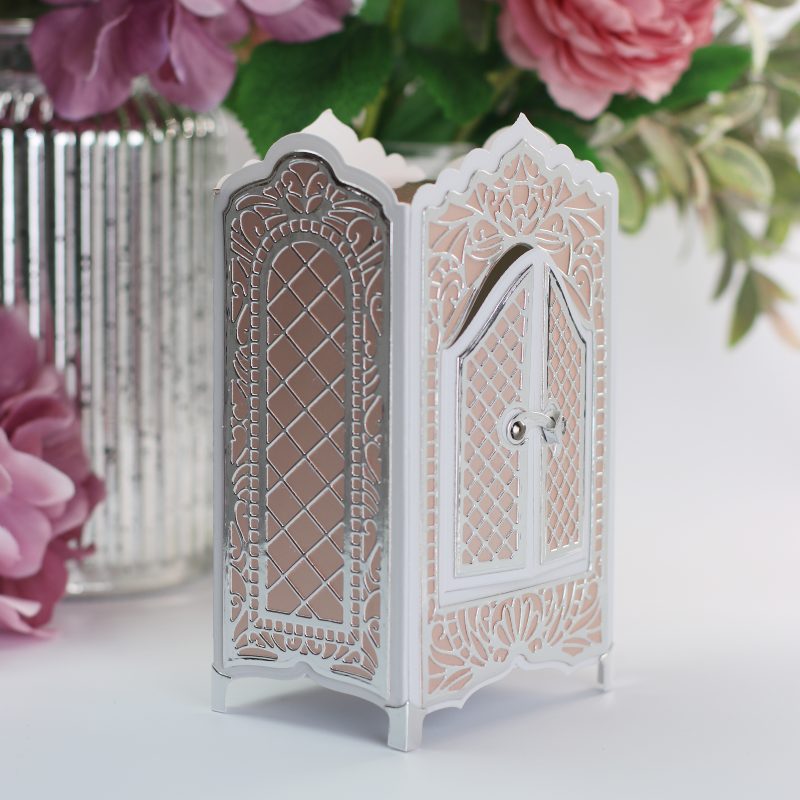 Tonic is offering the two die sets in the Ornate Gift Boxes Collection with a 20% off.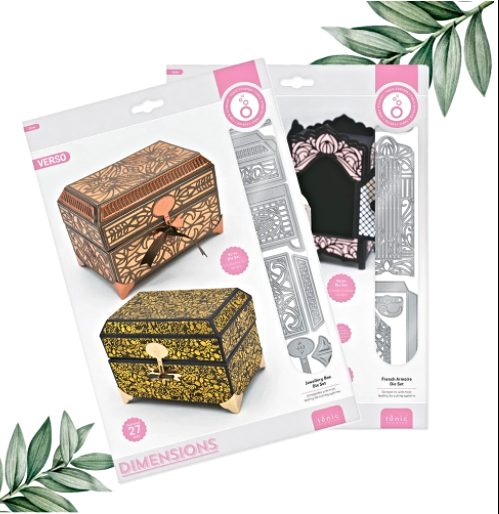 paper used
To make boxes I like to use 240 – 270 grams cardstock.
I recently bought by mistake a cardstock called Adorable Scorable by Hunkydory. I'm too bad to do returns and I'm happy I didn't return it as it is awesome for box or card bases. So I used that cardstock for the box base as I run out of light grey Craftperfect card.
For the intricate/ decorative panels, I used Craftperfect Chrome Silver cardstock ( Mirror Gloss Effect)
For the backing panels, I used Craftperfect Burnished Rose Cardstock ( Mirror Satin Effect )
Craftperfect mirror card is the very best you can get to create decorative panels for die-cut projects like this one.
It is a great cardstock for intricate details but I won't recommend it to make box bases.
Mirror cardstock has a plastic coat that makes gluing a bit challenging and some projects have sharp folds that can cause this cardstock to crack. Even when is great quality it is just a bit too tick for that job.
So I would always recommend to use Craftperfect textured cardstock for the box base and to dress it up you can use any other fancy paper.
Adding lining?
I didn't add a lining to this box but you defo can easily cover the back panel inside the box by cutting a rectangular piece of paper to the size so that you won't see the box flaps.
That's all for today.
Happy die cutting.
x
Bibi
Supplies list
Affiliate links apply at no extra cost to you. Thanks for your support.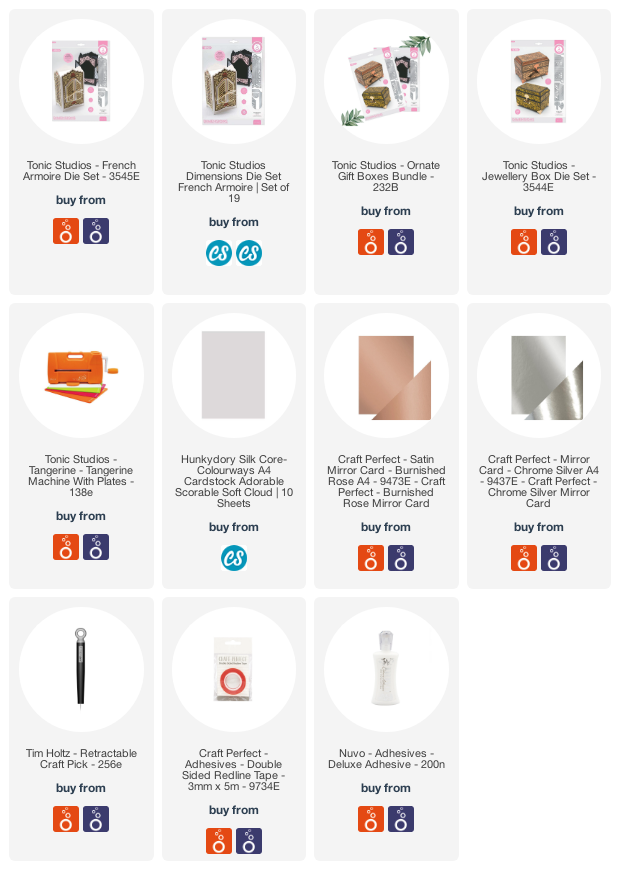 pin me