Hi there, there is something fascinating about Tonic Studio's 3D die sets designs. I totally love them and I might say that in all my years as papercrafter, Tonic hasn't stop surprising me.
The Ornate Gift Boxes Collection introduced two astonishing box designs:
They were released on Create & Craft TV a couple of months ago and they were sold out in a flash!Noo, I couldn't get one!!!
I thought these fantastic die sets will never make it to the Tonic shops and I would miss the chance to share their beauty within the crafty community but HEY!! They become available at the Tonic shops today and when asked me to do a couple of video tutorials to share with you. I couldn't say no!!!
I hope you can grab one before they are gone again.
So in this post I'm featuring Jewellery Box die set and I'm sharing video tutorial and pictures!
Find French Armoire Die set tutorial here!
The jewellery box die set
27 pieces die set.
2 sets of decorative panels to decorate the box in 2 completely different ways.
This die set will create a box that assembled measures 4 "x 5″ x 3" inches.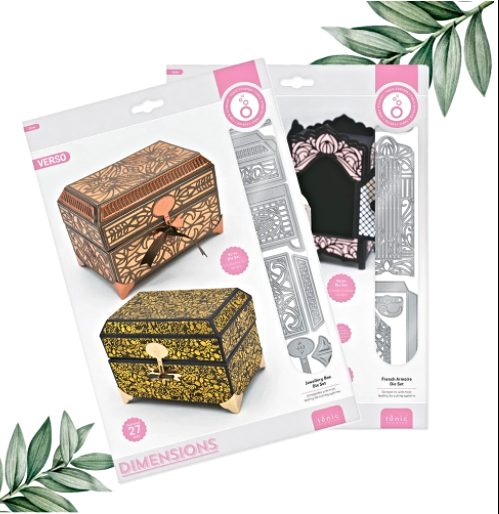 Below pictures of the box in the video.
Remember you can create this box in any colour.
You can also add lining to the box interior.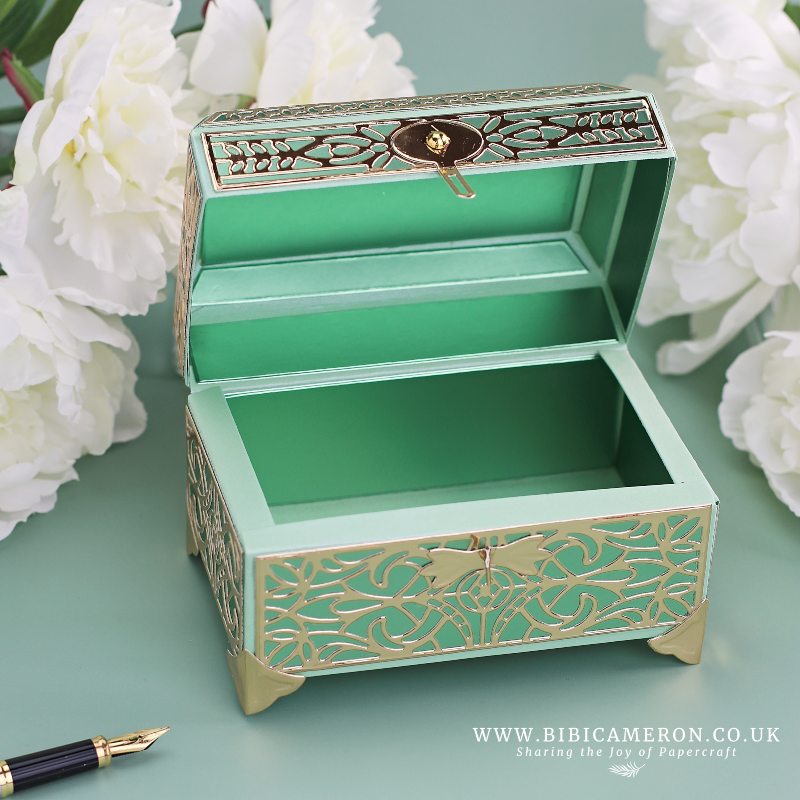 For this box, I adhered the lid to the back panel using double-sided tape but as I explain in the video this is only an option.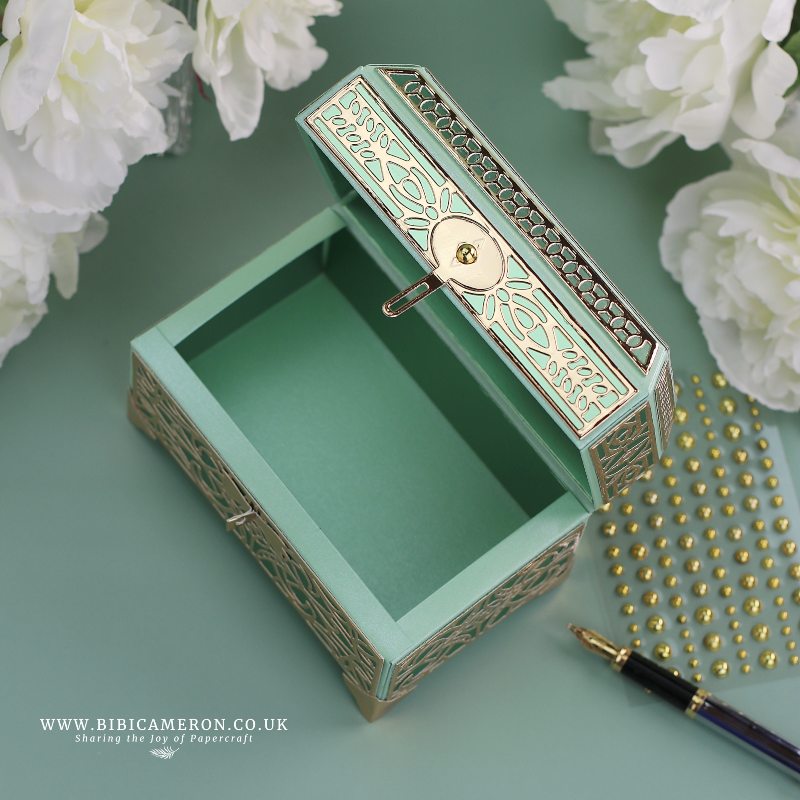 That's all for today.
Make sure to visit my next post to watch the tutorial of the French Armoire Box here!
Happy die cutting.
x
Bibi
Supplies list
Affiliate links apply at no extra cost to you. Thanks for your support.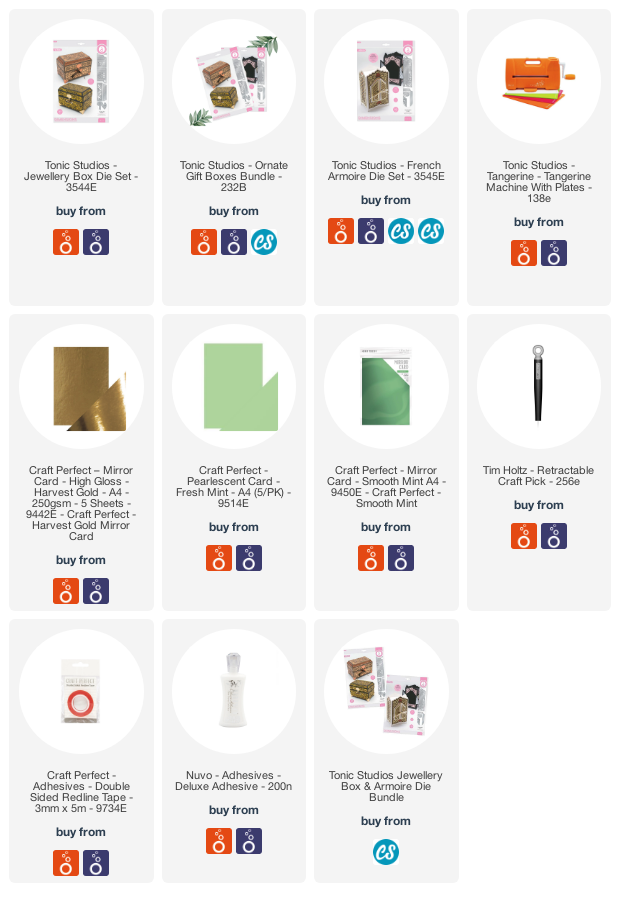 pin me