Hello there, I hope you are doing well. Today I'll be introducing you to the Number Shaker Dies and Blister Sets by Tonic Studios!
These are massive blisters and you can fit up to two numbers on a C6 standard American card base.
Key Features
There are nine sets in this collection.
Each set includes one number die and five blisters.
The die-cut shapes and blisters measure 2-1/2″ x 1-1/2 inches ( 3.8 x 6.2 cm)
By combining die-cutting and easy assembling instructions you can create quick and easy shakers that can be added to any papercraft project.
Number dies and blisters can be used individually as well.
Number Shaker Die and Blisters Sets are available on the following stores"
Number Shaker Die and Blisters Bundle
Number Shaker Creator Blister Refill Set Bundle
Includes 40 refills ( 5 each number)
Step by Step
Step1. Cut a backing panel and a front panel for your project.
Step 2. Die-cut the front panel of your project using the number die.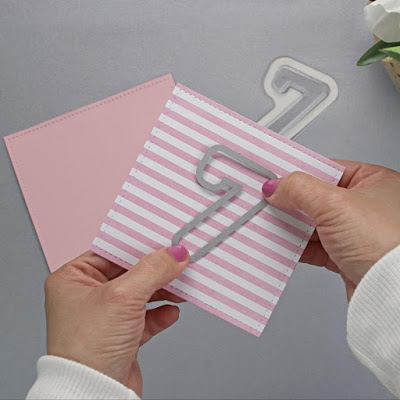 Step 3. Add sequins and confetti to the shaker.
Step 4. Carefully remove the adhesive backing paper of the saker.
Step 5. Affix a piece of acetate behind the shaker.
Step 6. Trim any excess of acetate around the shake
Step 7. Add double-sided adhesive tape around the shaker borders.
.
Step 8. Remove the adhesive backing paper of the saker.
Affix the shaker on the aperture created by the die in the front panel of your project
Step 9. Add the shaker to any crafty project.
So here is a very basic and simple project from here the sky is the limit!
Here are more projects I'll be featuring over Tonic TV next weekend.
Treat Bags
Candy Shakers for Cards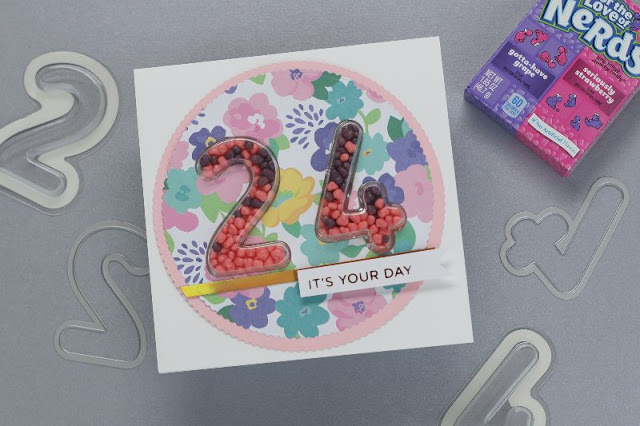 Candy Shakers for Tags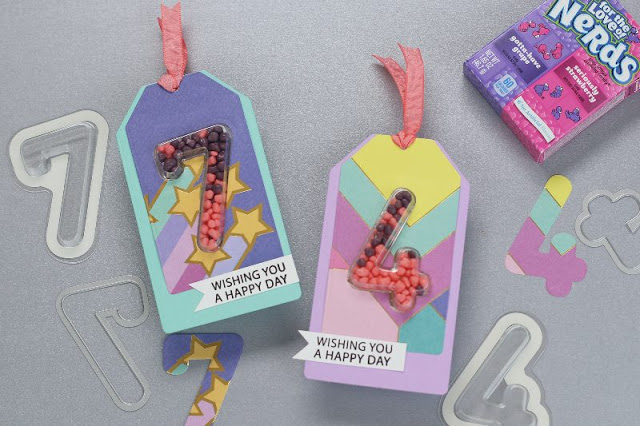 That's all for today.
Thank you very much for stopping by.
Hugs
Bibi
Supplies
Just a note to let you know that when you buy through the links in my blog, I get a small commission at no extra cost to you.
Thanks for your support!