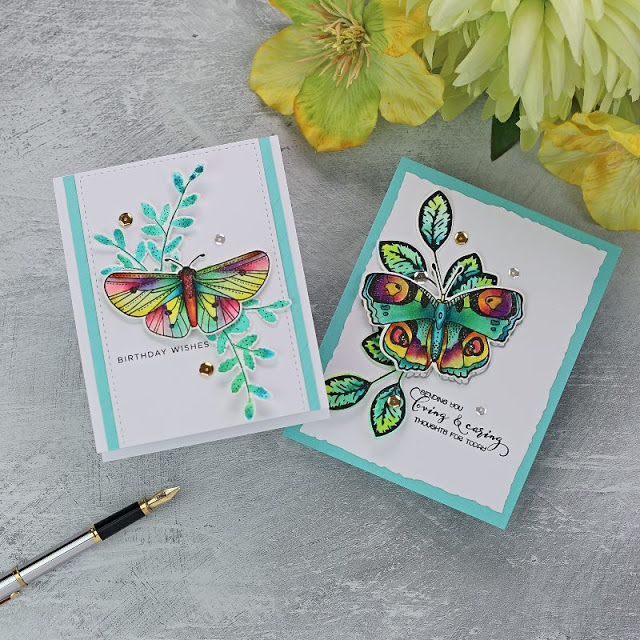 Hi everyone, today I'm featuring Big and Bold stamps by Colorado Craft Company and I have colorful butterfly cards to share with you.
I'm also sharing a simple watercolor technique using Karin Markers.
In the video below I explain with details about the supplies used and the cardmaking process.
I hope you like it!
Explore Big and Bold Stamp Collection Here!
Explore Lovely Legs Collection Here!
Midas Touch – Gold Shimmer
So as shown in the video I used Karin markers to add color to the images.
Using an Escoda versatile round brush #2 I apply water over the area to color then I apply a little bit of the marker pigment over the wet area and I spread using a slightly wet brush.
I worked small areas at the time and I allowed to dry between washes.
Once I applied colours, I thin coat of Nuvo Midas Touch over the whole image
The golden shimmer of this pen is incredibly beautiful.
Clean and Simple Compositions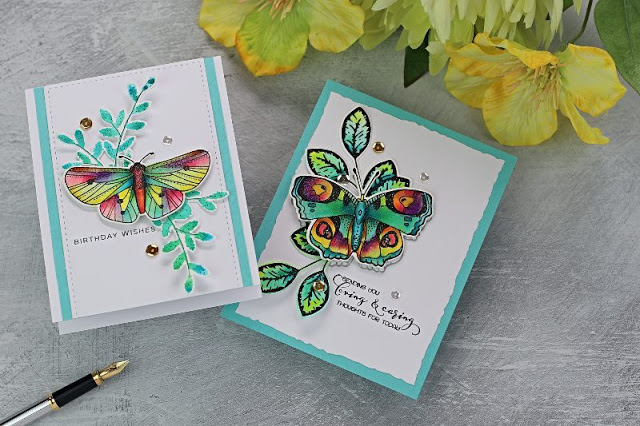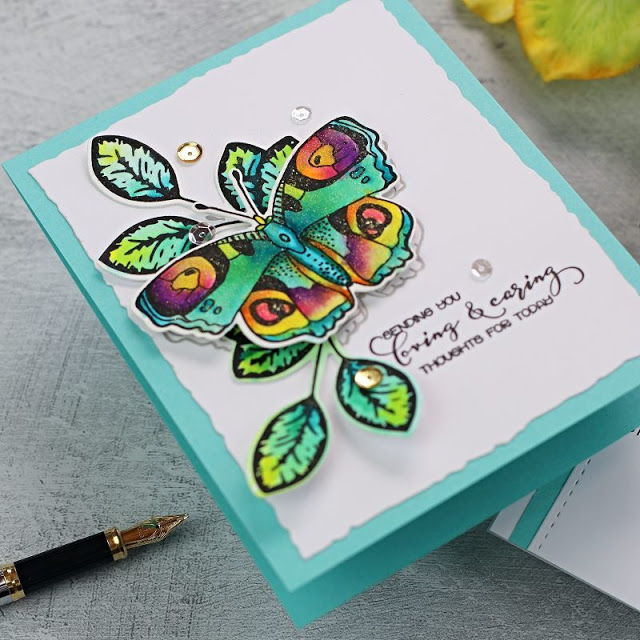 That's all for today
Thank you very much for stopping by.
Happy Crafting!
Hugs
x
Bibi
Supplies
Just a note to let you know that when you buy through the links in my blog, I get a small commission at no extra cost to you.
Thanks for your support!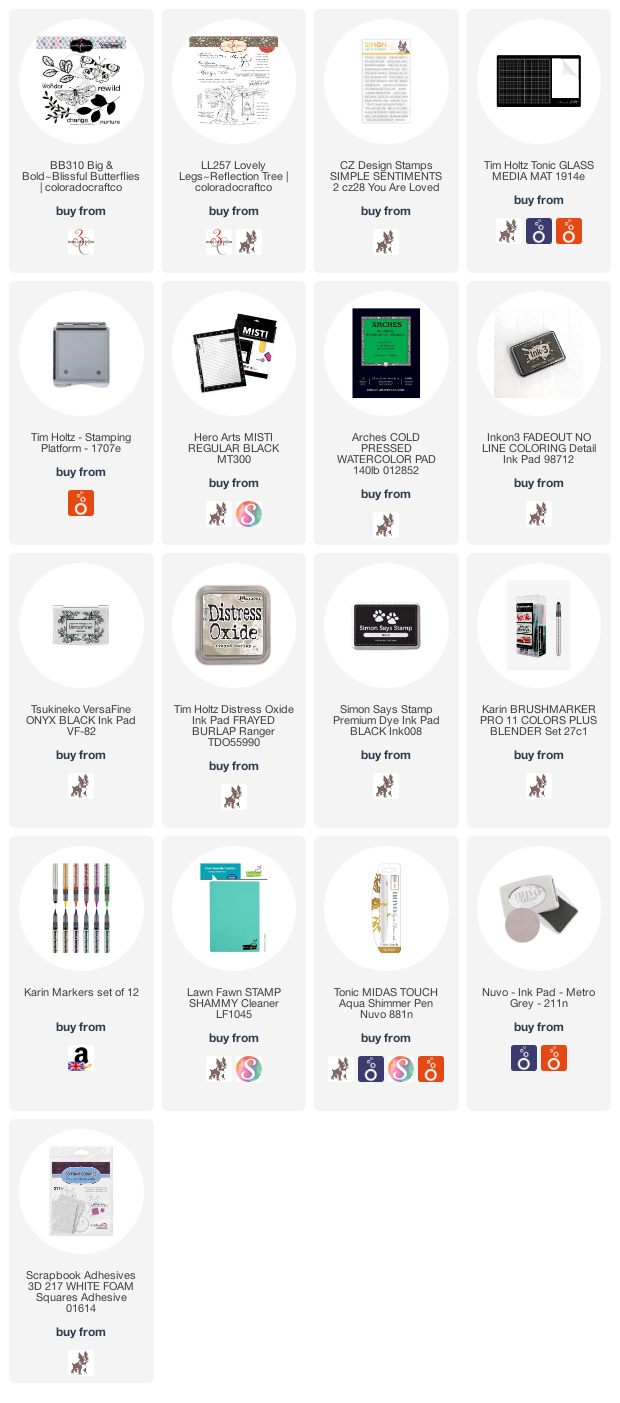 legs Stamp Collection Here!