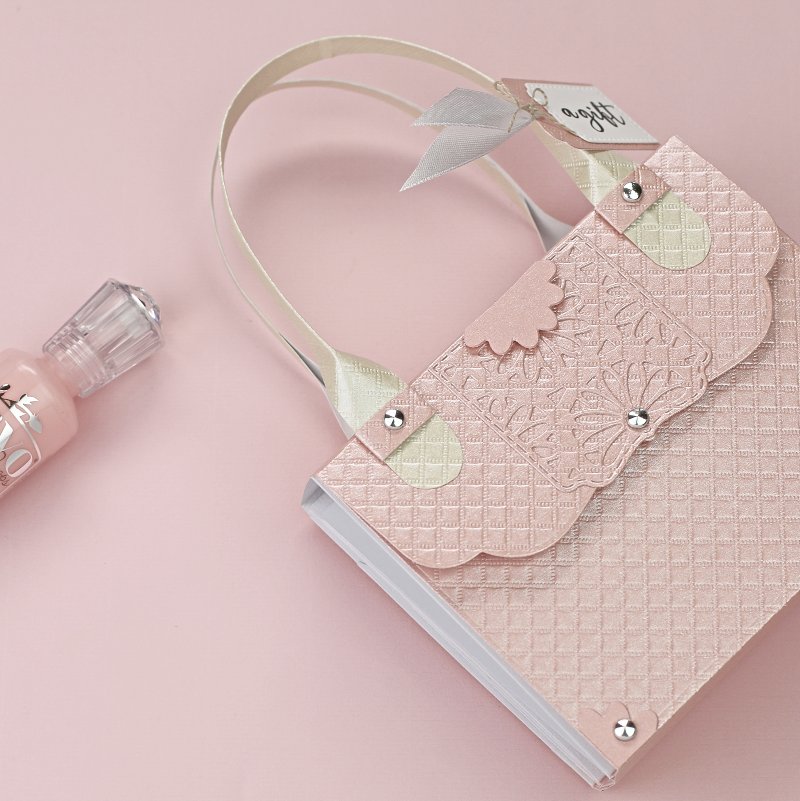 Hi everyone, I got a bit playful with photography for today. I just got inspired by Luis Vuitton and their pink handbags and also for the trend to use solid colours photography backdrops.
I love the simplicity of the image and how well this allowed me to show the paper details. Oh well!
I'm just exploring new ways to share my projects with you while I learn a bit more about photography.
Anyways… we are not here to talk about my photography adventures but to talk about the latest Tonic Craft Kit.
No one would know what will be packed in the next Tonic Craft Kit so it is always a surprise!
This month the Tonic Craft Kit 32 includes a 14 pieces die set that will allow you to easily create memory books and it is available in the UK here and in the USA here.
The Tonic Craft Kit's strengths are:
Die-cutting
Nuvo Goodies
Paper
Kits subscribers receive a permanent 10% discount over the whole Tonic Shop with the Code TCK.
So if you are looking for a crafty happy mail that takes your die-cutting skills to another level, the Tonic Craft kit might be just for you.
My Memory Book Wallet Kit 32
14 pieces die set and 11pieces Stamp Set + Confetti + Nuvo Drops + pack x 3 Nuvo alcohol markers +Nuvo Embellishment Mousse Citrus Green ( no in the picture) + paper + Nuvo notebook.
Watch thevideo tutorial to see how to make memory books.
Although I would use this to make recipes books, goodies bags, or just a gift box.
Explore the Tonic Craft Kit

USA Here

|

UK Here
I added handles to the memory book to give it a completely different look and feel.
Make sure to watch my video to see how I made them.
This project measures 4 1/4″ x 5-1/4 x 1-1/2″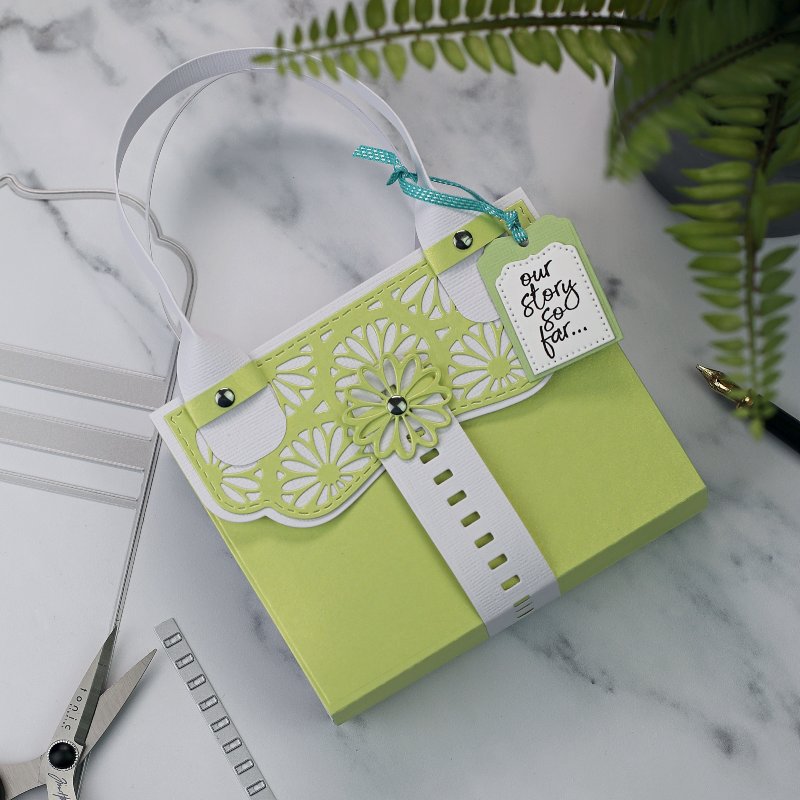 Use the dies in the kit in creative ways.
Although some dies are designed to creating holes on the memory book spine, you can use them to add fun patterns, accents to different pieces on a project, to boxes or card panels.
The spine can be done in different ways too.
In the video above. I show easy ways to put them together.
That's all for today, thanks for stopping by!
Sending Hugs,
Stay Safe
x
Bibi
Supplies List
Just a note to let you know that when you buy through the links in my blog I get a small commission at no extra cost to you.
Thanks for your support!