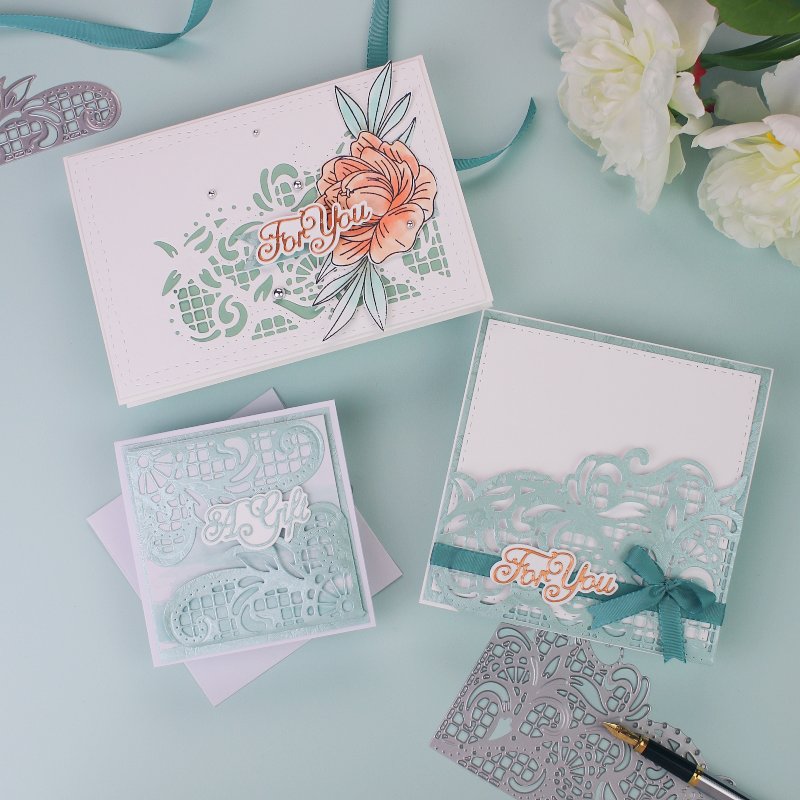 Hello everyone, we had a couple of rainy and very dark days here in the north of Scotland so my pictures are not so bright today but I hope I can give you some ideas to get crafty with the new
Designer Choice 7 by Tonic Studios.
This is a 12 pieces die set and it is called Elegant Invite Pocket!
Available in theUK here and in the USA here
Elegant Invite Pocket
This die set has released today it is available until supplies last.
It has designed this die set to create die-cut pockets by combining verso and backing plates.
Due to the versatility of the verso dies ( inner intricate dies), you will be able to partially or totally die-cut panels for your papercraft projects as well.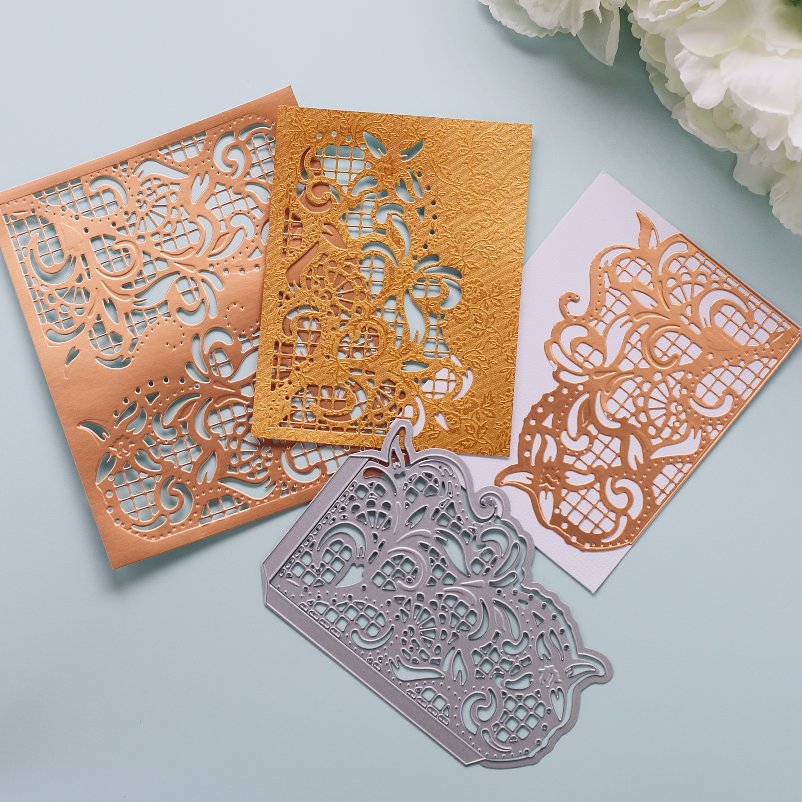 There are 2 verso dies in this set
The larger one measures 5-1/8″ inches x 3 1/2″ inches ( 13×9 cm).
The smaller measures 3 – 1/2″ x 2″ inches (9×5 cm)
The set also includes 3 dies to cut sentiments with backing plates :
Invitation.
For you
A gift.
Die-cut Backgrounds and Decorative Panels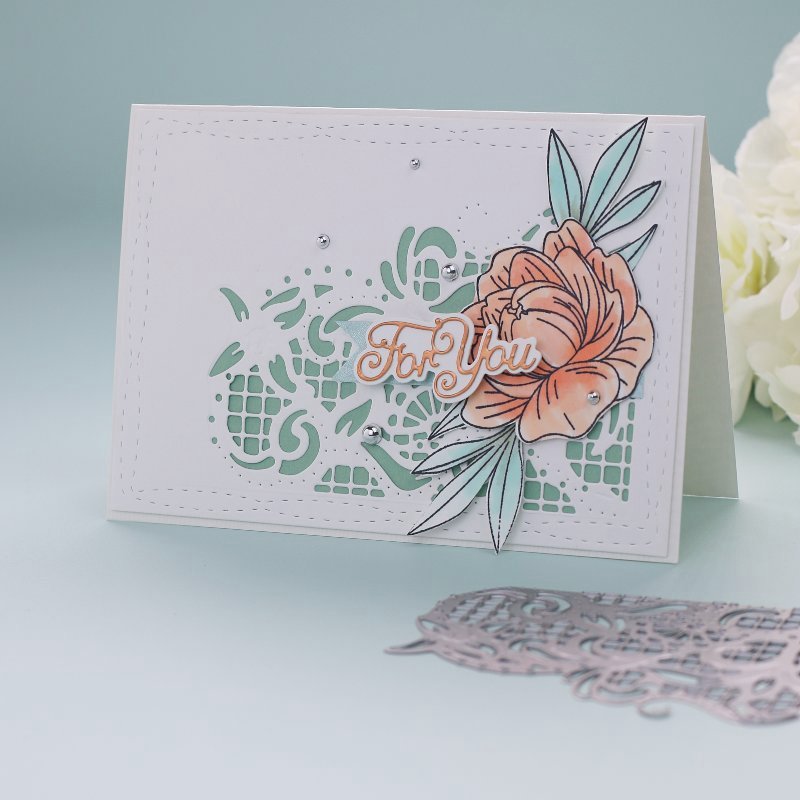 This card features a partial die cut background using only the larger verso die in the set.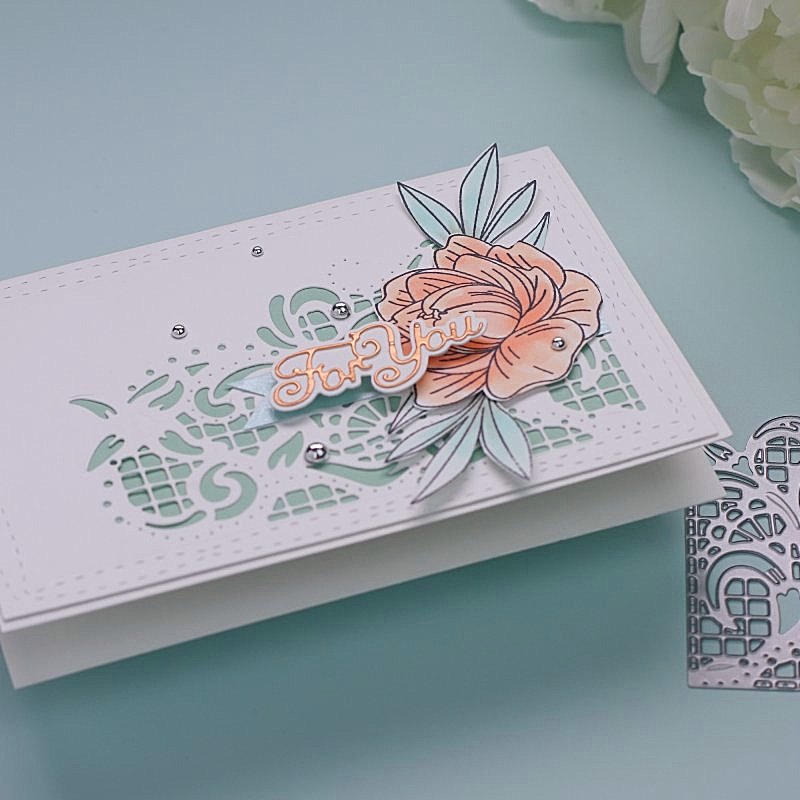 You can die-cut envelopes or a single layer card base with the verso dies.
For the projects below I used the small verso die included in the set.
These are 3″x4″ inches mini card and envelope.
Elegant Decorative Pockets
Add decorative pockets to cards, boxes, minialbums, or any other papercraft projects.
You can adhere to the pocket flaps behind the front panel of your projects so it will be aligned with the project's edge (as in the sample above).
You can adhere it over the front panel of a card, cover, box ( as in the sample below).
Card on a Card
I made this super basic mini card.
The card base has a pocket in which you can then add a second mini card.
So the card base acts as a cardholder.
This can be an idea to create insets for memory books, gift cards, or even table decorations.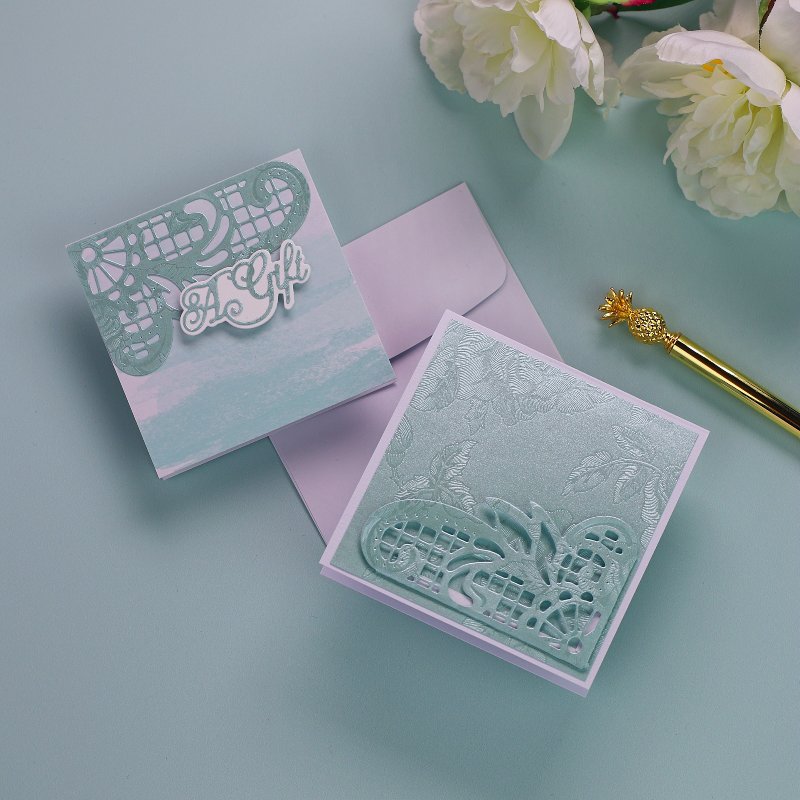 When placing the second card in the pocket the die cuts will create a frame and it gives the illusion of being one single piece ( see the first picture in this post).
That's all for today, thanks for stopping by!
Sending Hugs,
Stay Safe
x
Bibi
Supplies List
Just a note to let you know that when you buy through the links in my blog I get a small commission at no extra cost to you.
Thanks for your support!