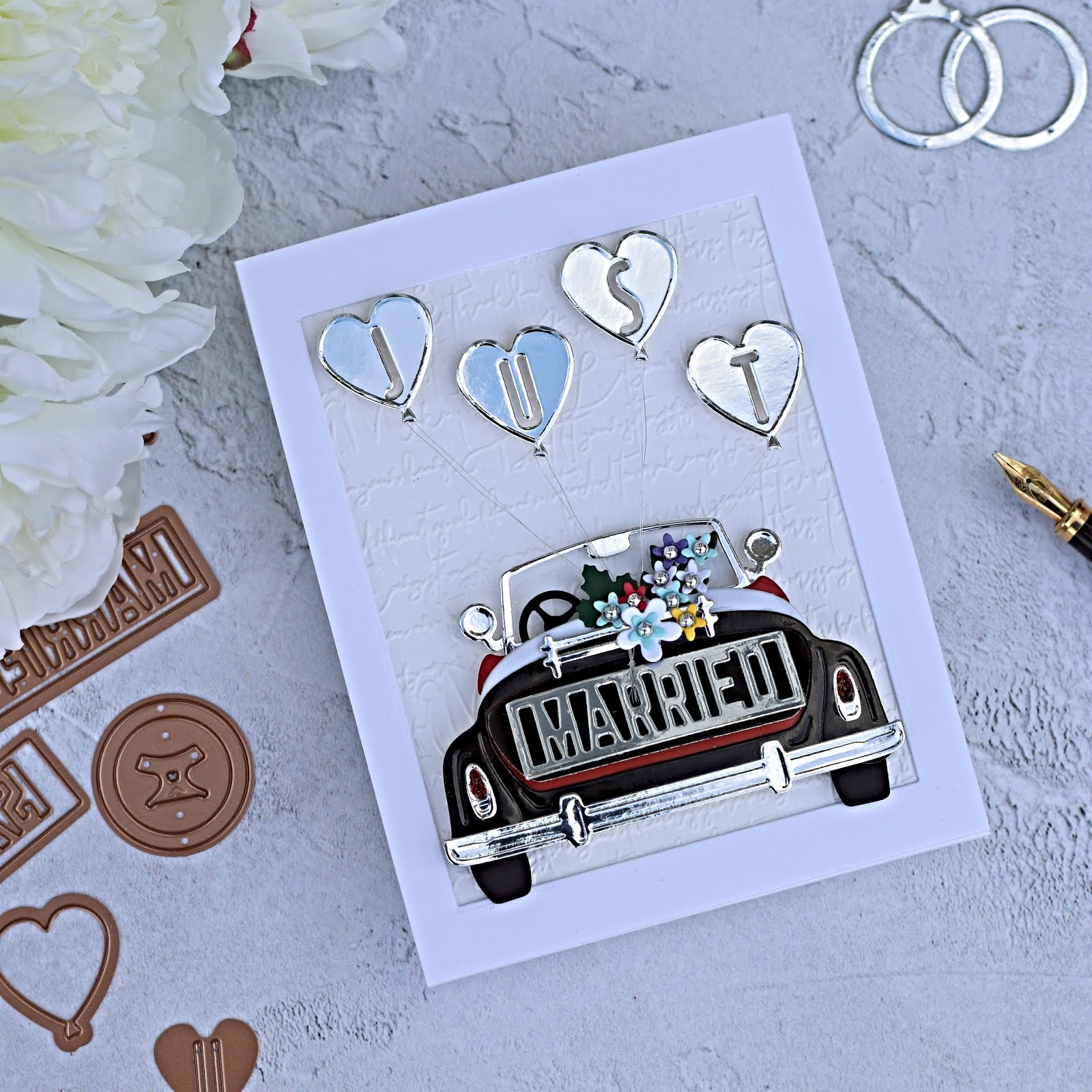 Hello everyone, I hope you are doing well during these challenging times and I hope you can keep busy at home focused on the positive.
I have been crafting as usual and gosh it helps!! It helps more than ever.
Although I live in Scotland, My mum lives in Colombia (my country) and she has been 5 days at the hospital under suspicion of COVID-19. She got pneumonia confirmed but we are still waiting for the test results.
Last week was emotionally hard for me, I couldn't sleep but we need to keep positive. Doctors said she is doing fine and improving every day.
So Spellbinders kidly sent me the Small Die of the Month – April 2020 to share ideas and inspiration with you and here I go.
Special Celebrations die set includes mainly sentiments to create wedding, love or holidays cards.
It also includes dies to make rings, a bubble, and a bow.
It coordinates with Truckin Through the Seasons die set but you can use it alone.
I don't own the little truck die set and I like to add die-cut shapes to my cards.
So I usedSunday Drive Etched Dies for my card today!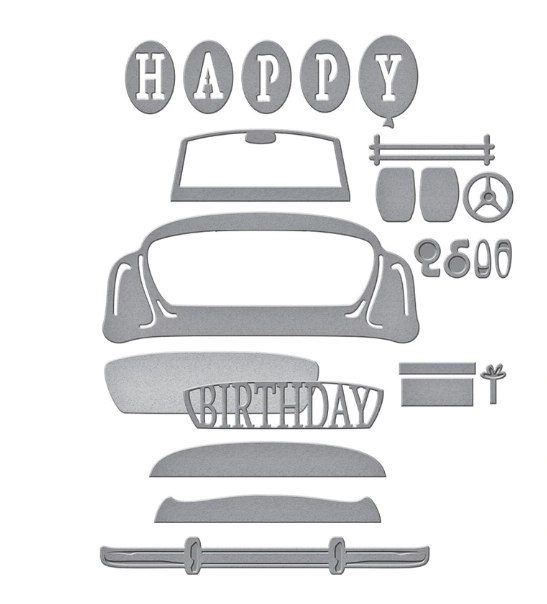 Sunday Drive Etched Dies will carte a beautiful die-cut car.
This die set is also available on Simon Says Stamp USA here and Craftstah Uk here.
The Cardmaking Process
I took my time to chose the cardstock and to try different colors and layouts. I wanted the card to be glossy white but I don't have any cardstock that looks like that.. hmm I might look for it!
So instead I used glossy black mirror cardstock. It is a winner. It madethe little card die-cut to looks like the People's Car" – The Volkswagen Beetle! YAY.
I also choose silver cardstock and red cardstock to add a touch of elegance.
As the boot of the card is open I had some ideas to make a fun interactive card but instead, I decided to spend the time in adding tiny little details and in making sure my car to be perfectly assembled.
Love it!!
I first die cut a rectangular frame and glued an embossed panel behind.
To emboss the background made out of watercolor paper, I used Inspire Embossing Folder.
Next, I adhered the front panel over a C6 card base.
I noticed the car needed a lining and I cut a piece of red cardstock and glued it behind the boot.
Using foam pads I adhered the car on the panel.
I then glued silver thread behind the ballons and allow it to dry very well to then attach the balloons to the panel using foam pads as well.
I tied up the balloon's strings and I glued them behind the little metal bar in the back of the car.
To embellish, I added little floral die cuts and leaves I got left from other Spellbinders projects (die sets listed below) and Fashion Silver Embellishments.
Add on Die Set
If you like this card idea using the little truck from Truckin Through the Seasons die set or the card from Sunday Drive Etched Dies there is an add on die set called Even More Sentiments Etched Die Set.
You can see six from the 8 sentiments from Even More Sentiments Etched Die Set in gold in the picture below.
That's all for today.
I hope you like this project.
sending hugs.
x
Bibi.
Supplies
Just a note to let you know that when you buy through the links in my blog, I get a small commission at no extra cost to you.
Thanks for your support!