It is Sunday for Honey Bee Stamps and today I'm sharing an easy and simple card using Playful Pups Stamp Set and Simple Alpha Stamp Set.
I'm loving alphabet stamp sets as they offer the possibility to stamp any message and Simple Alpha Stamp Set by Honey Bee is very clever. It includes 4 letters of each one in the alphabet so it is great to stamp a large message in one go.
The set also includes punctuation symbols and with it you can even add your name and email to you projects. Have a closer look…
With 21 individual stamps Playful Pups Stamp Set offers the cutest dog images to enjoy colouring. I used Nuevo Brush Scrip Pens to apply a quick watercolour to the largest doggy in the set.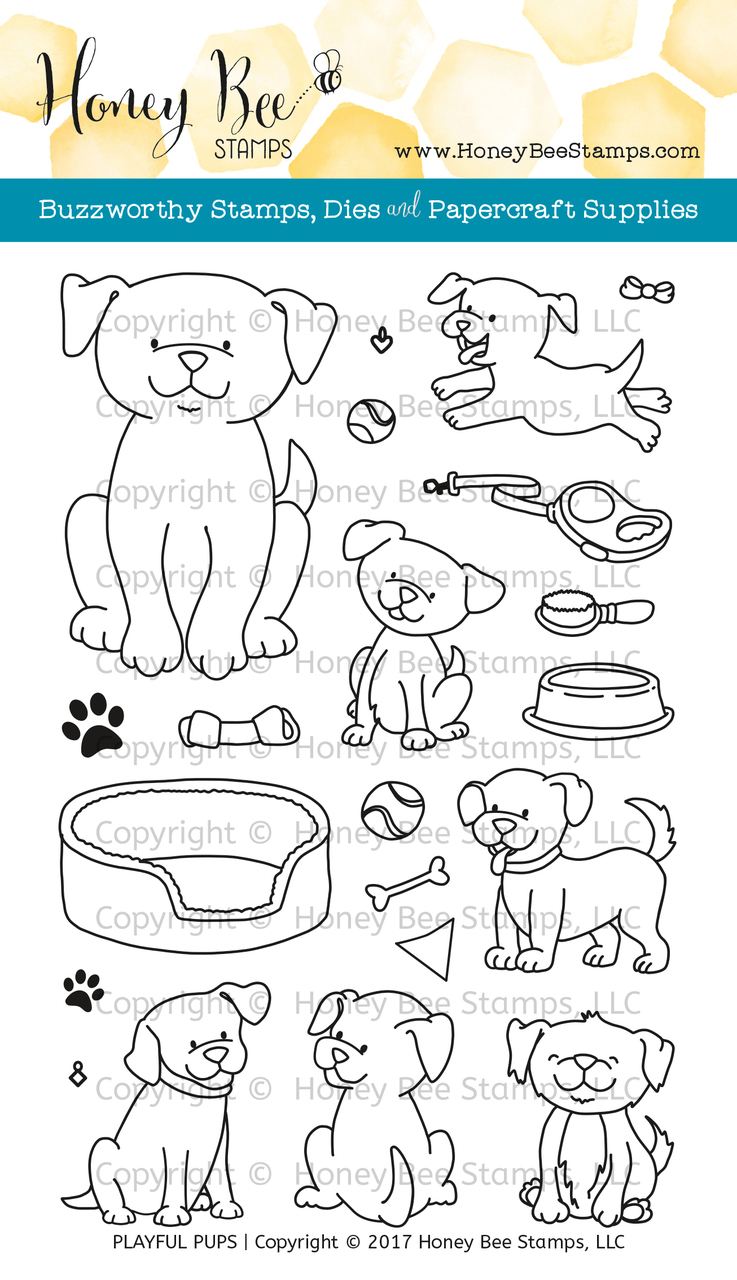 Playful Pups Stamp Set $14.95
To make the background I used a red marker and a ruler to trace some lines and I embellished with Nuvo Silver Drops.
oh!!! and check out my cards from yesterday, I also used Simple Alpha Stamp set to complete the message of one of the cards here!
Thanks so much for stopping by. I really hope you like this simple project. Do not hesitate to ask any questions or leave a comment I would love to hear from you.
Do not forget to Subscribe to my blog! to receive via email my latest blog posts and news. All you have to do is to click here add your email, and confirm subscription from an email you will recibe immediately.
If you would like to place an order for any of the products used in this post or any other craft supply simply click on any of the images below to go direct to online shops 24/7. Affiliate links apply. I get a small commission when you buy through these links at no extra cost to you.
Thanks for your support.
x
Bibi