This is my 3rd blog post today using Stitched Alphabet Stamp Set and More Spring Flowers Stamp Set by Simon Says Stamps and the final project after experimenting with the same tools.
I'm taking as inspiration what I mention in the first of 3 posts here so now you can see exactly what I meant in my previous posts.
So when I struggle to make something harmonic because my emotions or my energy levels leaks into my little creations I leave them for a while and then I come back and I play around with the same ideas, using different tools , different colours, different kind of paper. I also try using different layouts.
I'm not sure if you feel the same way when making your projects but that is the challenge of papercraft and I think that's why paper craft is a joyful activity.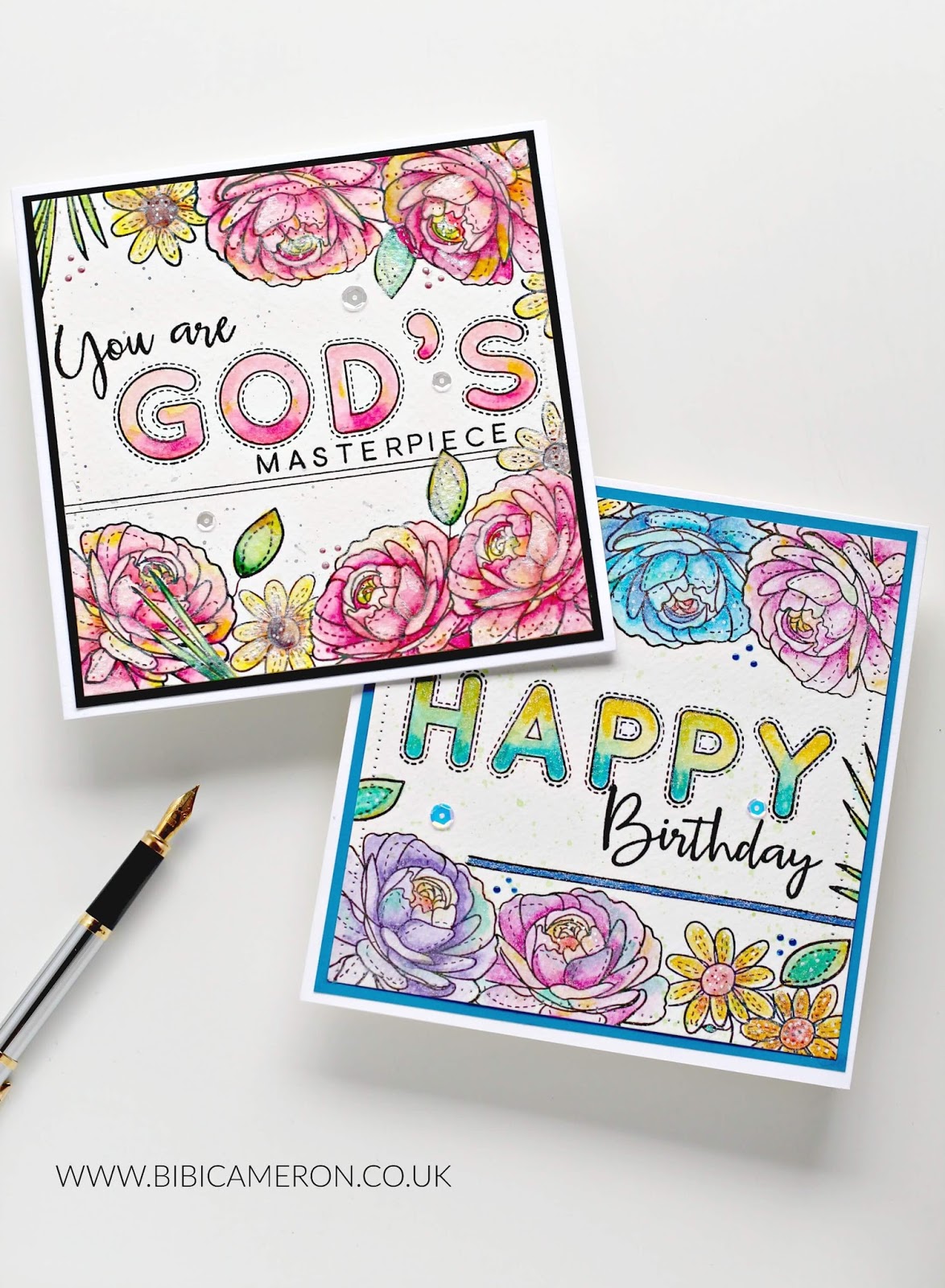 I mentioned in a previous post that I decided to pair Stitched Alphabet Stamp Set and More Spring Flowers Stamp Setbecause their images have stitched patterns and in these cards you can see that better. I think these sets were meant to be used together.
I also used Thoughtful Messages stamp set to complete the sentiments and Simple Alpha Stamp Set by Honey Bee Stamps to write the word: masterpiece.
For these cards I stamped all the images using Black Simon Says Ink. I used a post it note to create a mask to be able to overlay the flowers that way.
I used different colouring tools to apply watercolour washes using Nuvo Aqua Brushes.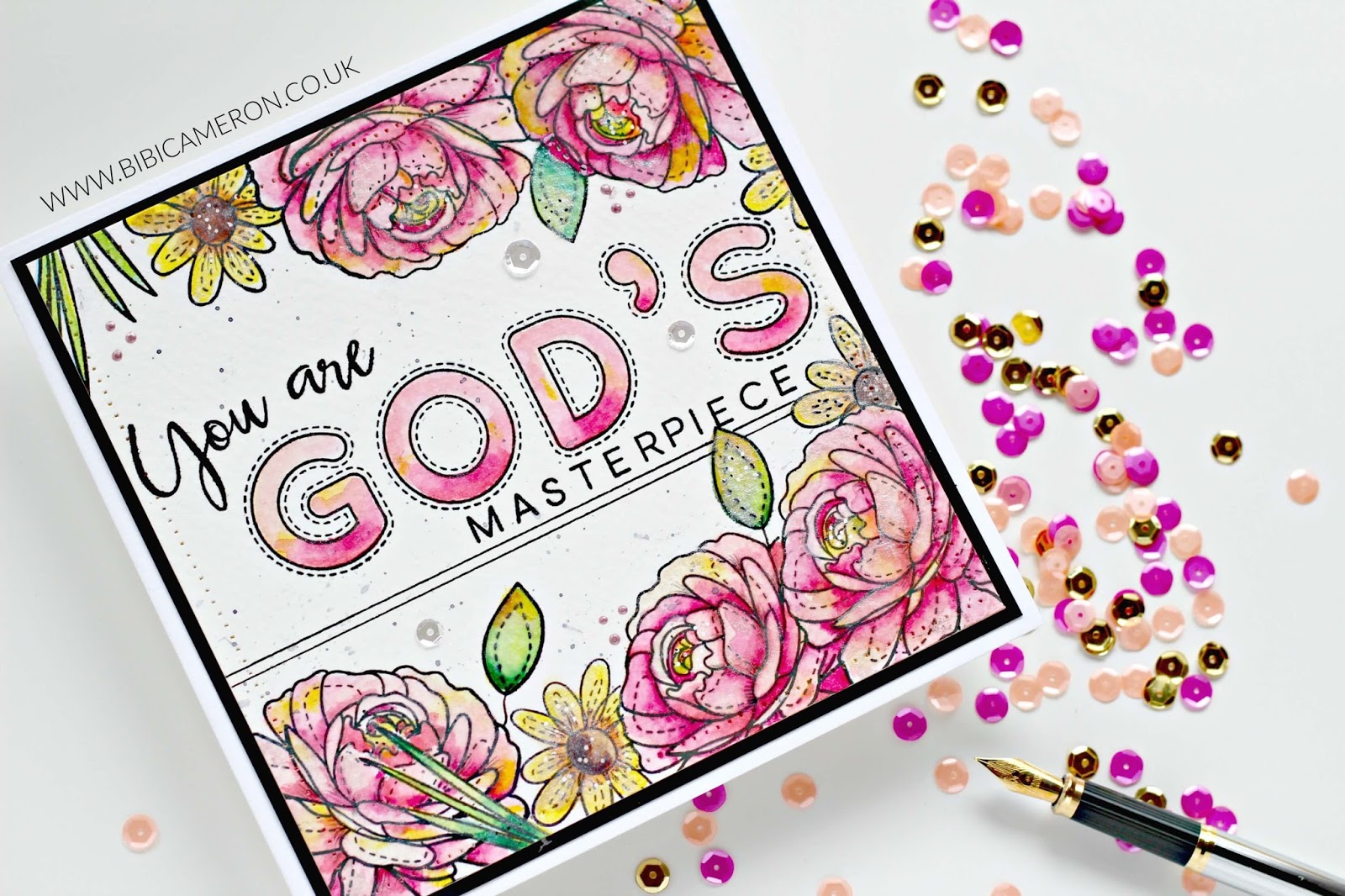 For the the encouraging card I used Nuvo Script Brushes Pens and for the Birthday card I used Nuvo Glitter Markers… Loving the colours!
To finish I also applied a bit of Nuvo Platinum Mousse here and there on the flowers and I also added sequins to add a bit of sparkle.
That's all! If you haven't seen my related post today click on the arrow below to be re-directed.
PIN ME
Thanks so much for stopping by. I really hope you like these projects . Do not hesitate to ask any questions or leave a comment I would love to hear from you.
Do not forget to Subscribe to my blog! to receive via email my latest blog posts and news. All you have to do is to click here add your email, and confirm subscription from an email you will recibe immediately.
If you would like to place an order for any of the products used in this post or any other craft supply simply click on any of the images below to go direct to online shops 24/7. Affiliate links apply. I get a small commission when you buy through these links at no extra cost to you.
Thanks for your support.
x
Bibi