It is official, I'm a new member of the Neat and Tangled Design Team!! It will be an honour to serve the stamping world as part of the Neat and Tangled family together with the most amazing papercraft artists.
Today I'm sharing my first official video using beautiful Neat and Tangled products and I'm also sharing various handy crafty ideas.
What you will see in the video:
An easy way to alter the size of die cuts using background dies
An easy watercolor technique
A quick tip to add metallic colour to die cuts and ribbons.
You will also learn how to make the box in the pictures.
Below is a picture of the die cut I have altered using Modern Triangles Cover Plate Die. Just follow the very simple steps shown in the video ( I used shortened panels at the side of the box)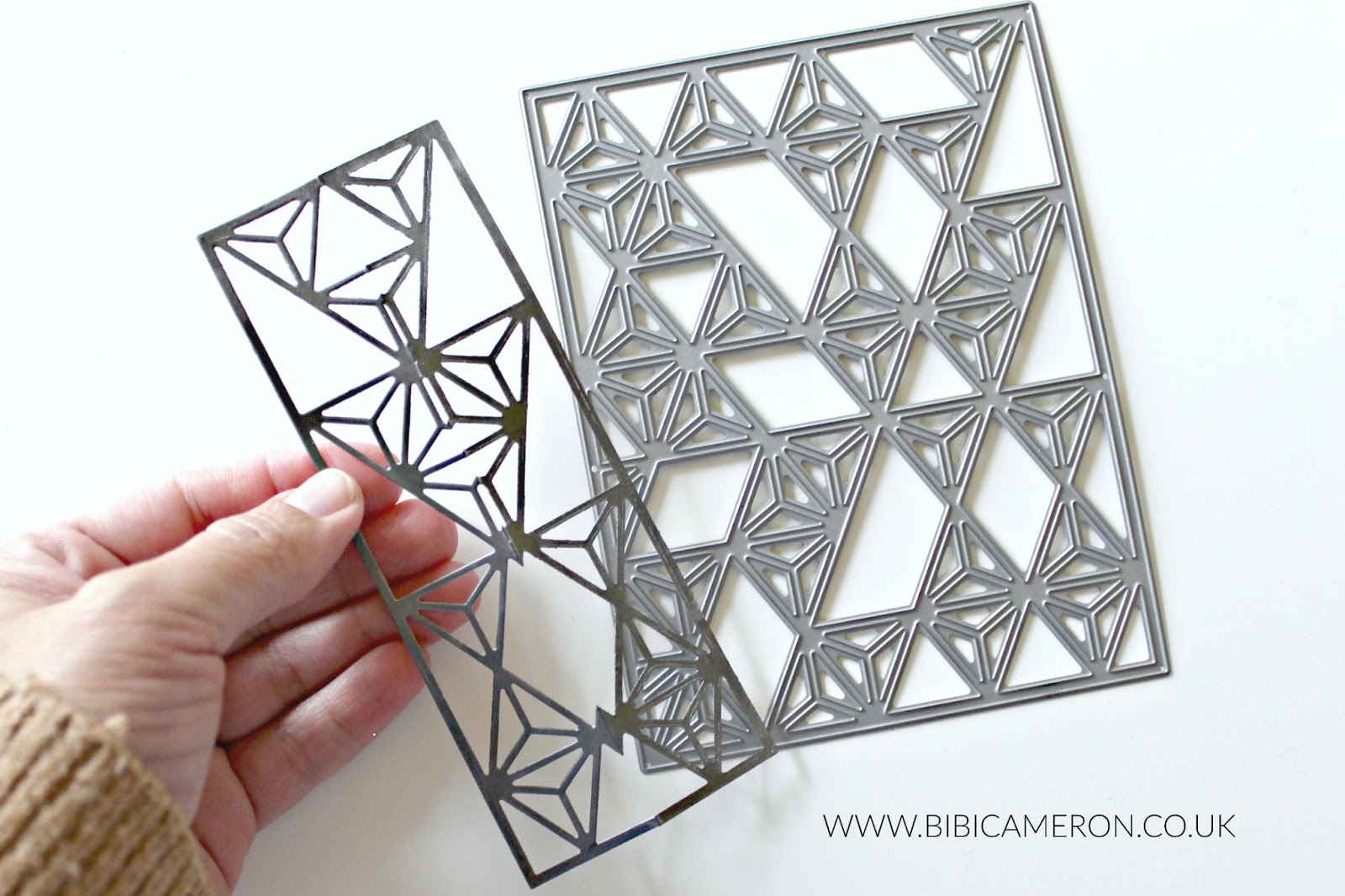 This box measures 9″ x 5″ (23 x 12.5 cm).
I had the idea to make a paper lantern and inside the box I added a Ramsta mini led lamp by IKEA.
You can see the how the box looks with the light on and off in the pictures below.
I also love easy colouring and I used neutral shades looking for colour coordination between the stamped images, the paper and the embellishments.
I think this box will also make beautiful gift bags or children's goodie bags and if instead of vellum you use acetate at the back of the die cut panels this box will be ideal packaging for treats such as cookies, brownies, cupcakes, chocolates …etc.
That's all for today… I really hope you enjoyed the project today.
Please do not hesitate in ask any question or leave a comment I would love to hear from you.
If you would like to place an order for any of the products used or any other craft supply simply click on any of the images below to go direct to online shops 24/7. Affiliate links apply. I get a small commission when you buy through these links at no extra cost to you.
Thanks for your support.
x
Bibi