Hello from the UK and welcome to our international blog hop. I had the honour to be invited to participate in this activity together with a group of talented Stampin' Up! Demonstrators from all over the word to highlight some of the amazing seasonal products available until 31st May 2016 in the Stampin' Up! Spring Summer Catalog. Remember that Sale-a-Bration is happening at the moment too so you can also earn free products with your orders!
You may have come from the adorable blog of my British colleague Michelle Last or you may start hopping here! To keep hopping simply click on the next name in the list at the end of each post.
For today I made a colorful Birthday card I hope you like it!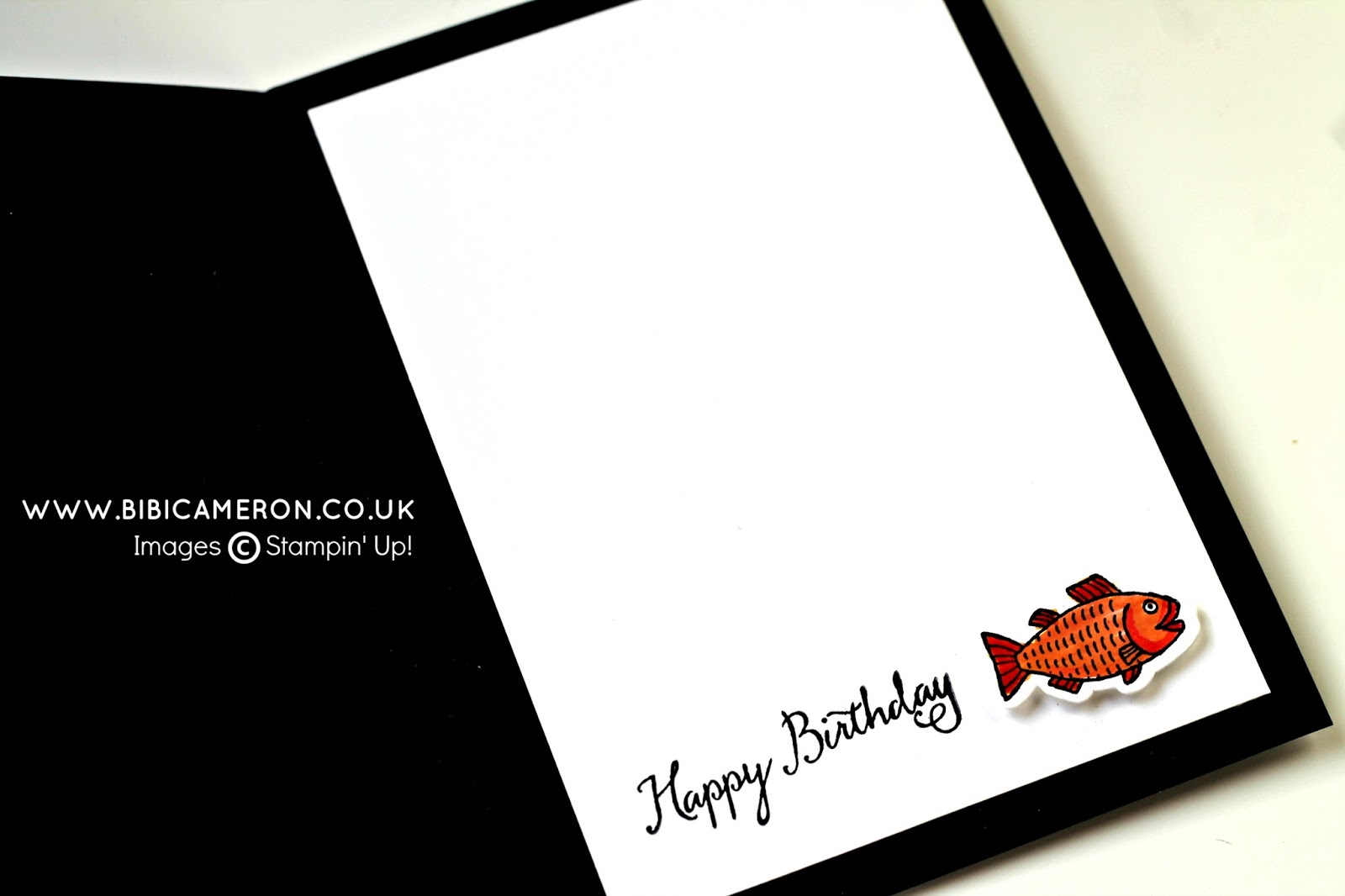 This isone of the cards ideas I have had in mind using the mini fish stamp in Bear Hugs Stamp set and Timeless Textures Stamp set which I have used to create a water/ocean background.
Please make sure that you don't miss one of these amazing blogs as you hop around. Next up is the talented American Stampin' Up! Demosntrator Cindy Homier Schuster, she is part of the Stampin' Up! Artisian Designer Team 2015-2016 and she have been reelected to be part of this elite group of paper craft artist since 2013 her creations are just spectacular.
Come on lets take a look of what everyone has made!
Bibiana Cameron You are Here!!
——————————————————-
Supplies and techniques used for today's card
Variety is the soul of pleasure and this easy and quick birthday shows how mixing stamps from 4 different stamp sets might be a good option to create something original and unique.
Stamp Sets used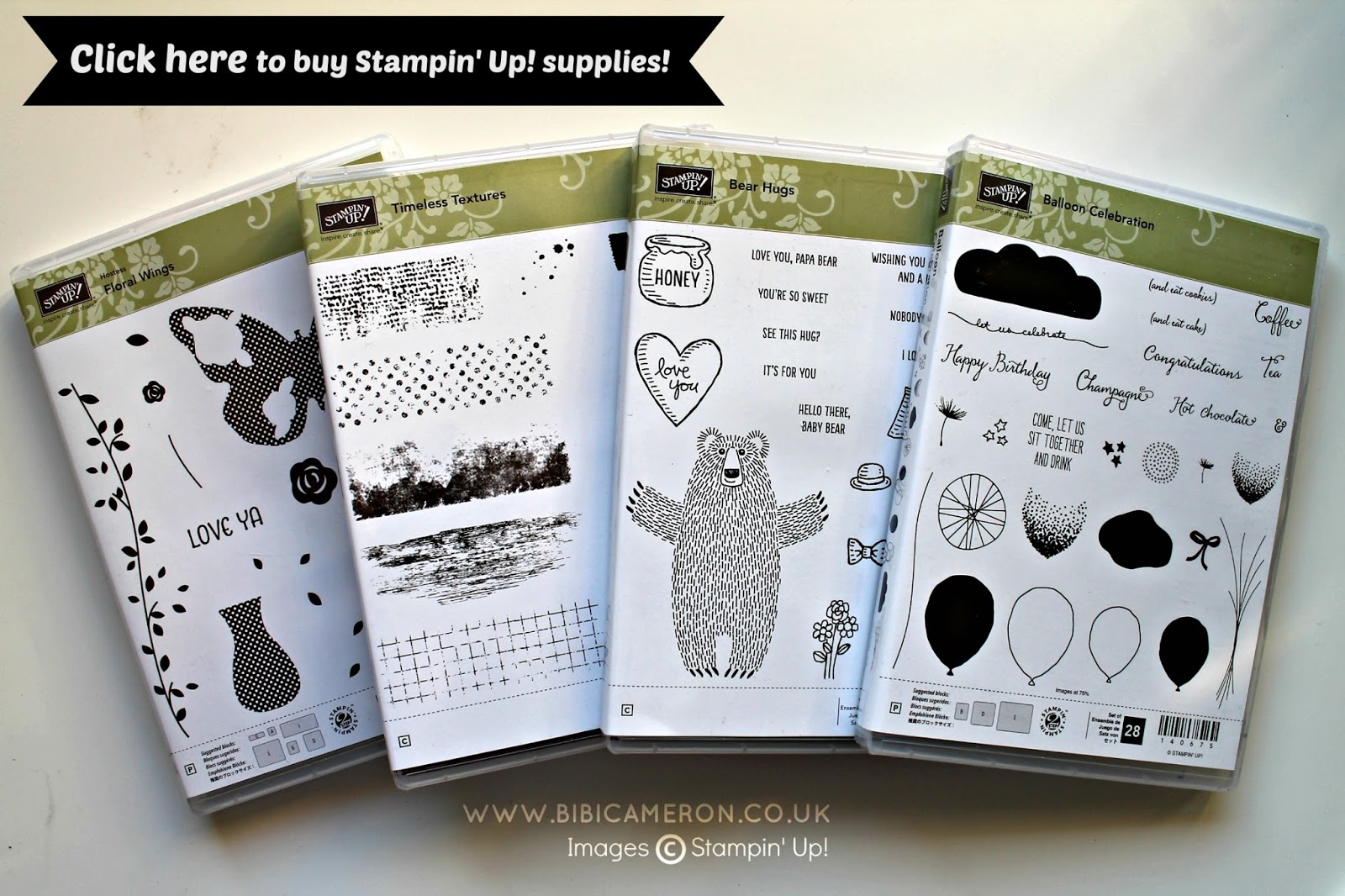 Inks colours used:
Wild Wasabi and Cucumber Crush (see plants)
Tangerine Tango, pumpkin pie, real red ( fishes)
Basic black archival ( outline fishes and sentiments)
Pool party, Bermuda bay ( water)
Pacific Point (to sponge the edges and background)
Embellishments:
Glossy accents (non SU product)
Techniques:
Thanks for stopping by and please feel free to leave a comment as we all love to hear from you.
x Bibi